New Asian Pacific Islander Meetings Industry Advocacy Group Launches
A spate of attacks on people of Asian Pacific Islander (API) descent in the U.S. has sounded the alarm for people of Asian descent involved with meetings and events, leading to the creation of #APIEventProfs, an advocacy group for API people in the industry.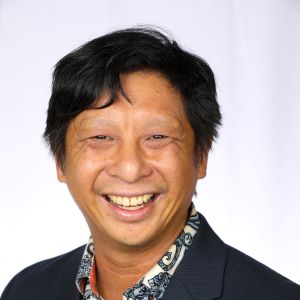 Although the group formed due to a sense of urgency in response to the attacks, its mission soon expanded to answer, and seek to remedy, a key question: Why aren't Asian Pacific Islanders more represented in leadership roles in the meeting and events industry? 
Led by John Chen, the veteran meetings industry owner of Geoteaming, #APIEventProfs will launch its effort to the public September 30 with a Zoom panel discussion titled "What You Don't Know About #stopasianhate Will Cost You Trillions." Chen said the panel is designed for Asian meetings and events professionals and allies, and anyone else in the meetings and events industry. 
In describing the necessity and mission for #APIEventProfs, Chen offered the following statistics and observations: 
Five of the top seven consumer expenditures for Asians are related to  the meetings industry (housing, transportation, food, entertainment, education). (Source: Statistica.com) 
Asians spend $1.2 Trillion dollars every year in America. (Source: Nielsen) 
61.7% of Asian hate crimes occur in meeting locations; 63.3% of Asian women have reported hate crimes. (Source: Stop AAPI Hate National Report) 
Verbal harassment (63.7%) and shunning (16.5%) (the deliberate avoidance of Asian Americans and Pacific Islanders) continue to make up the two largest proportions of the total incidents reported. A majority of incidents are traumatic and harmful, but are not considered hate crimes. (Source: Stop AAPI Hate National Report) 
StopAAPIHate [https://stopaapihate.org/] has 9,081 documented hate crimes, which is a small fraction of the actual criminal incidents. The Atlanta spa shooter accused of killing eight Asian women has NOT been accused of a hate crime. An Asian is harmed every day. (Source: Stop AAPI Hate National Report) 
To highlight the efforts of #APIEventProfs, Meetings Today reached out to Chen for a Q&A. Our questions and his answers follow: 
Meetings Today: What is the mission of #APIEventProfs? 
John Chen: While our mission is a work in progress, our current mission is to educate and elevate the role of Asian Pacific Islanders in the meetings and events profession, including educating about the rise of API-related hate crimes and their impact on our industry. 
Meetings Today: Why does the meetings and events industry need a group like #APIEventProfs now? 
John Chen: While there are APIs in event professional groups, diversity and inclusion committees, this group did not exist on Facebook and there has been a disproportionate amount of press and energy compared to other important movements. 
Meetings Today: Do you know of any statistics that reflect the percentage of API people in leadership positions in the meetings, events and hospitality industries and associations? 
John Chen: For all event professionals, Asians comprise 6.3%, just under the 6.5% Asians in all of America. (Source: Zippia)
While leadership statistics are difficult to find, there is research that show Asians represent only 13.5% of executives across all industries. White men and women are 154% more likely to hold an executive role than an Asian. According to 2012 data, Asians represent only 1.5% of corporate officer positions in the Fortune 500.
Meetings Today: Who are some of the stakeholders/leaders of #APIEventProfs? 
John Chen: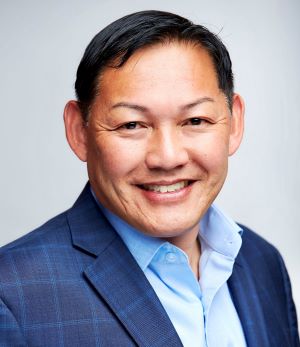 Trevor Lui: HighBell Group 
Nash Fung: Performer; MPI and ILEA board member 
Jolene Jang: Activist, Asian Allies 
Joan Eisenstodt: Eisenstodt Associates; Ally 
Zoe Moore: Grow with Zomo; Ally; EIC Equity Task Force member 
Meetings Today: You are offering a Zoom panel discussion named "What You Don't Know About #stopasianhate Will Cost You Trillions" on September 30. What topics will you cover? 
John Chen: The topics we will cover include: 
Asian hate exists. 
What is happening in the Events Profs industry. 
What you can do. 
[Related: DEI and the Hospitality Are Dual Passions of Teneo's Gary Murakami]
We will also hold a more in-depth session every month for three months after this program. 
To register for the free "What You Don't Know About #stopasianhate Will Cost You Trillions," click here.