DEI and the Hospitality Industry Are Dual Passions of Teneo's Gary Murakami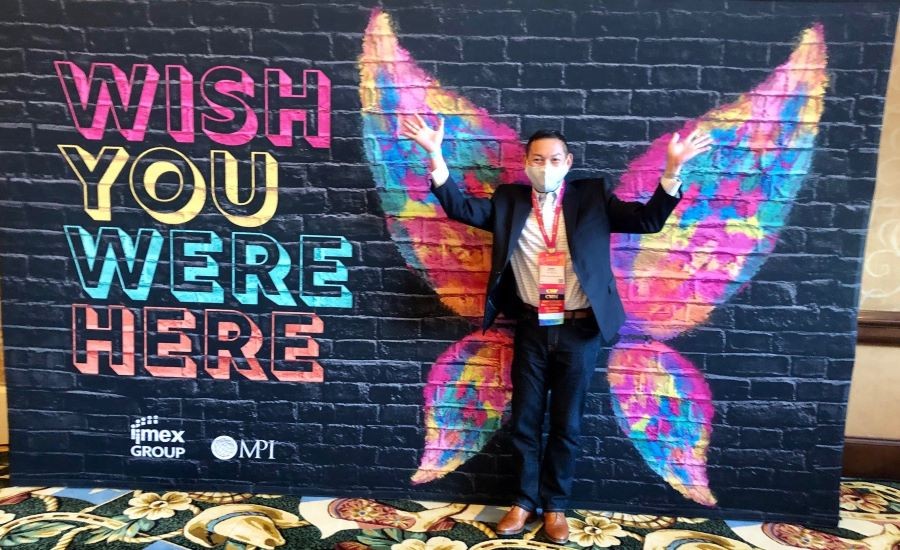 The hospitality industry is in Gary Murakami's blood.
Recently joining global sales organization Teneo Hospitality Group as its vice president of sales and industry relations, Murakami's nearly 25-year industry journey began when he was a child living in Los Angeles, where his mother was a frontline worker at a hotel.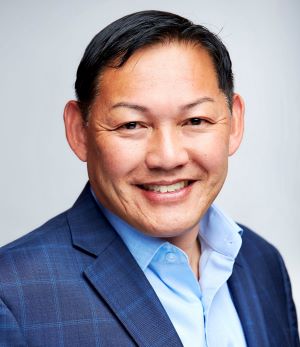 "It always inspired me when I visited her," Murakami remembered. "I can count on one hand the number of times I didn't want to be in this industry. It's in my blood and part of my passion, and I've always found companies that align with my personal values and focused on giving back and their place in the industry."
Murakami started his career at the Regent Beverly Wilshire Hotel, now the Beverly Wilshire, A Four Seasons Hotel, in Beverly Hills, California. Other hotel companies he's worked for include Hyatt, Ritz-Carlton/Marriott and MGM, where during the past 10 years he represented Bellagio Hotel & Casino, MGM Grand, Mandalay Bay, Aria at City Center and The Mirage before taking the Teneo Hospitality job.
At Teneo, which counts 300 independent, small luxury and larger chain hotel members throughout the world, San Francisco-based Murakami will focus on leveraging his long-standing relationships with corporate, association and third-party meeting planning clients to help fuel the company's global growth strategy and will focus on the West Coast.
[Related: Teneo Hospitality Adds Four Nobu Hotels to Its Portfolio]
"This is an opportunity to develop my professional career. It was bittersweet to leave my former company," Murakami said of leaving MGM Resorts International for the Teneo job. "Teneo wants to grow and look to the future, and part of it was industry relations, so they created this role to focus on the West Coast and expand it and be part of the corporate leadership team."
His position on Teneo's corporate leadership team expands Murakami's role to focus on the growth and expansion of the company and membership network.
Murakami's industry relations acumen has been earned by hard work and dedication. Among other postings, he just finished a term as president of MPI's Northern California chapter, is currently on the PCMA Foundation's Board of Trustees, has a seat on the EIC's Equity Task Force and is on the executive board of the LGBT Meeting Professionals Association. He is also past chair of the International Gay and Lesbian Travel Association.
"I always have been very involved in the industry, so this allows me to amplify it," Murakami explained. "This job offered me the opportunity to focus on my sales, but also on developing my role as a thought leader in the industry."
[Related: Why Conference Centers Are Primed for the Return of In-Person Meetings]
DEI a Driving Factor
Diversity, equity and inclusion (DEI) is also a driving passion for Murakami.  
"It's about how do we ensure that we are using our platform and voice in the industry to influence social and economic transformation through events?" he said. "It is so important, and we have to utilize this voice more to ensure this conversation becomes part of the tapestry of the entire meetings and events industry, and not just the topic of the day."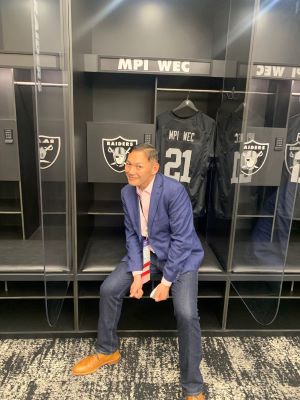 Murakami is a member of EIC's Equity Task Force and is also lending his efforts to #APIEventProfs, a new group focusing on Asian/Pacific Islander representation and influence in the meetings and events industry. The group was started by industry thought leader John Chen in the wake of a scourge of attacks on people of Asian descent.
[Related: New Asian Pacific Islander Meetings Industry Advocacy Group Launches]
"It's very difficult to find an Asian person in meetings industry leadership overall," Murakami said. "There are lot of [Asian] people in mid-level management roles but few in leadership roles. Why is that? We're not making our voices loud enough, and we're not making ourselves visible enough. I hope I can use this as a platform to bring others into the industry, because it helps to see others like you in the industry.
"And how do we develop more women leaders?" he continued. "Companies will do better if they bring diversity into their leadership positions."
To that end, Murakami is looking forward to using his leadership role at Teneo and in meetings industry associations to move the proverbial needle forward regarding DEI issues.
"If I have this platform, what am I doing to inspire others?" he said. "I feel the future needs a focus, and we as leaders need to be very thoughtful and conscientious in our approach to support the future our industry."
Read Next: Out and Proud: The Rise of LGBT+ Representation in the Meetings Industry