A Long-Standing Pennsylvania Inn Gets a Makeover—Plus 2 New NYC Hotels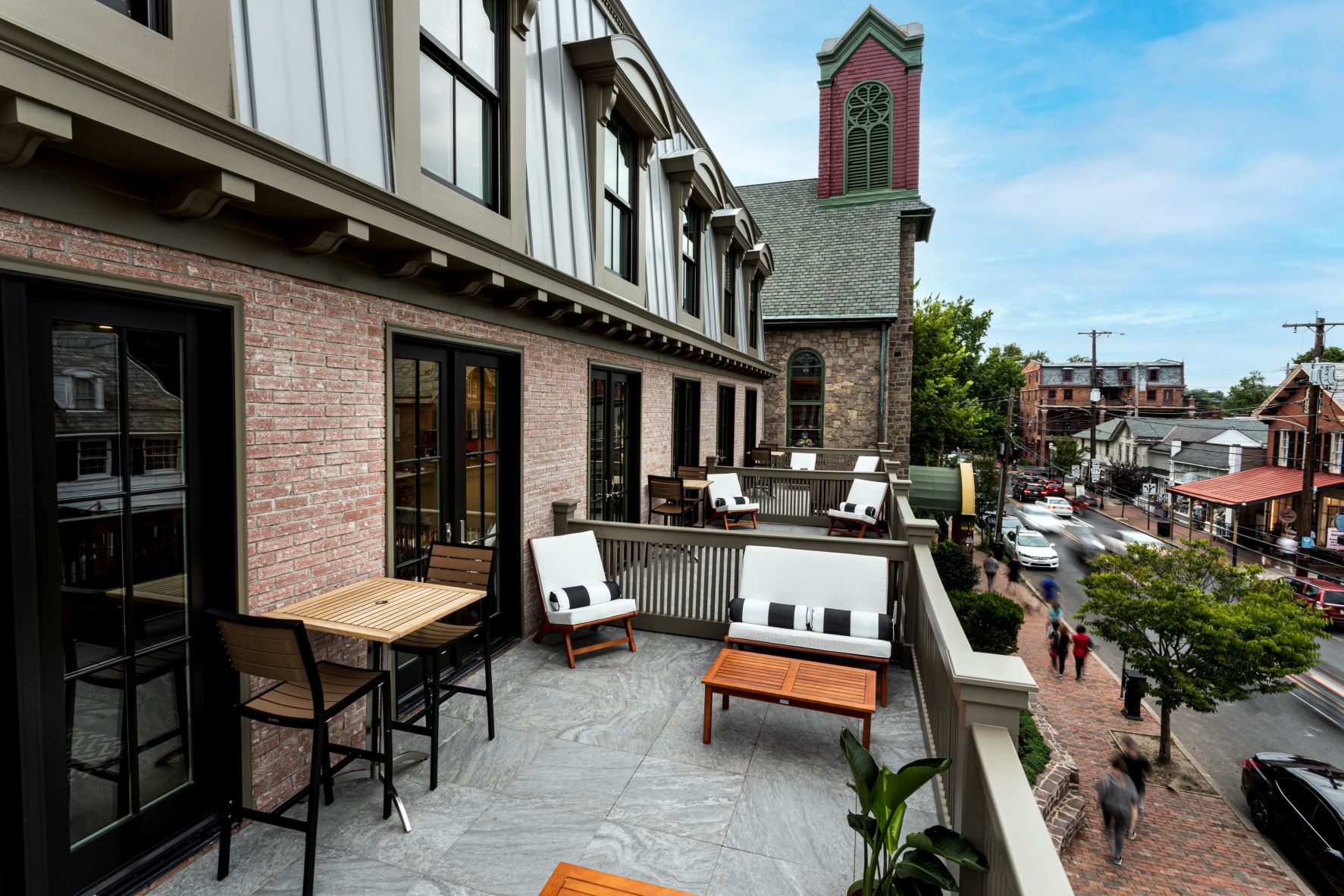 The Logan Inn. Credit: Amesse Photography
Stay up to date on the latest venue openings and property renovations, including these found in the East.
Massachusetts  
This fall, following an upgrade to its 479 guest rooms and suites, the Hyatt Regency Boston/Cambridge will unveil an extensive property-wide renovation to its common spaces and meeting and event venues, as well as debut new dining venues. The property sits along the Charles River and acts as a gateway to explore both the hustle and bustle of Boston and the charm of Cambridge.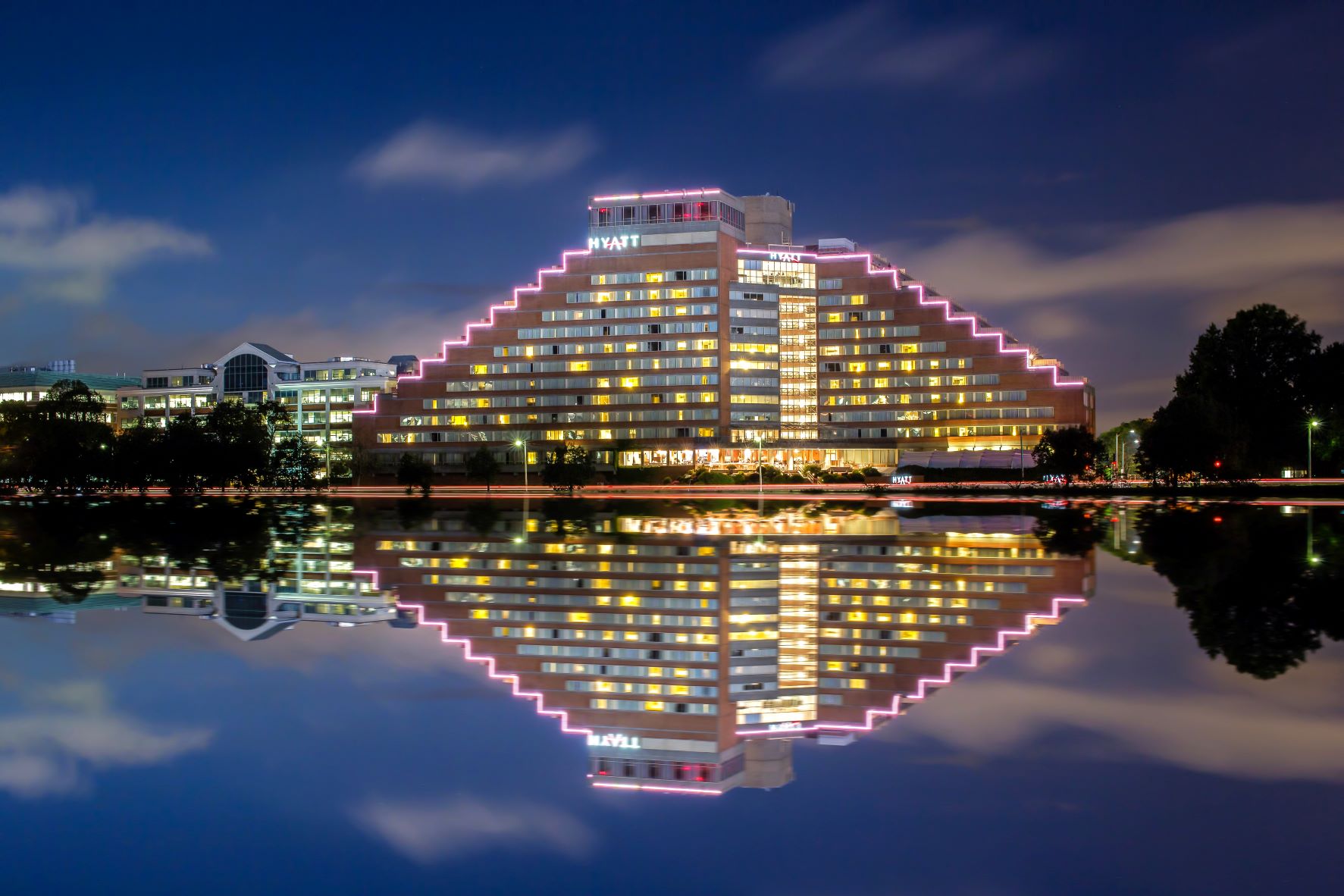 The renovations include a full redesign of the entrance and lobby, where guests will be welcomed by perimeter lighting and customized art pieces. There will also be an overhaul of the hotel's 25,000 square feet of indoor and outdoor meeting and event space with decor that reflects the destination's rich history. All 19 meeting venues, including three ballrooms and a pavilion, will be themed to showcase a connection to the area, touching on patriots, the river and harbor and marine life.  
Paperback Provisions, a new bar and restaurant, will feature a menu of classic American fare, cocktails and craft brews paired with beautiful views of the Charlies River and city of Boston. And a market-style carryout outlet, located in the lobby, will offer a custom coffee bar, house-made pastries and other quick meal options for guests on the go. 
New York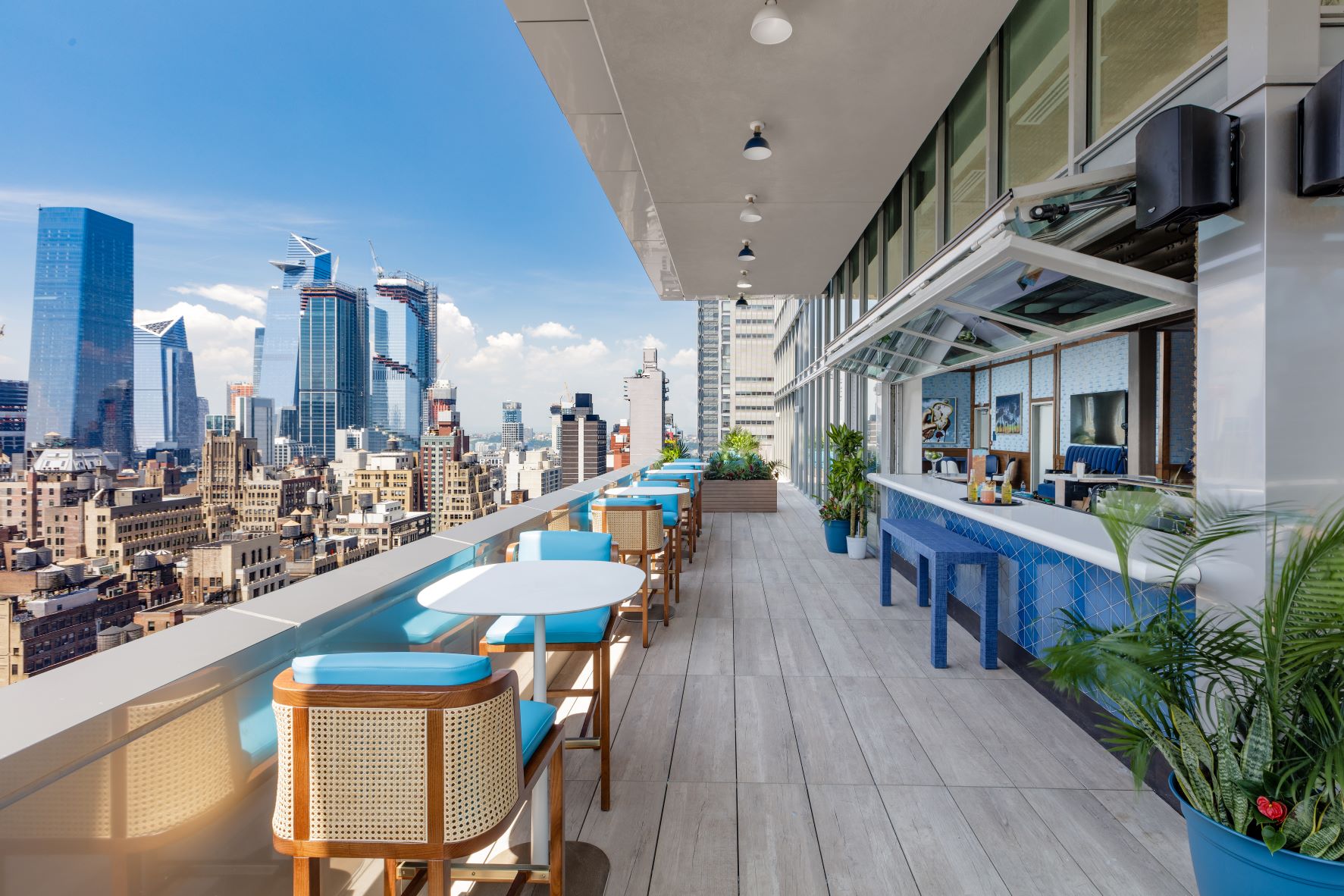 New York City recently welcomed Margaritaville Resort Times Square, a 32-story hotel with 234 guest rooms, five restaurants and bars, a year-round outdoor heated pool and a street-level Margaritaville retail store. 
The two-story Margaritaville Restaurant features what the property is calling "New York's largest tiki bar" and a 32-foot replica of the iconic Statue of Liberty (holding a margarita in place of her torch, of course). The LandShark Bar & Grill, home to the heated pool, "brings the beach to Manhattan," while the Chill Bar greets guests upon arrival to the seventh-floor lobby and features cozy seating and fire pits on the terrace.  
The new resort also offers flexible event spaces fit for a group of 20 or 1,000.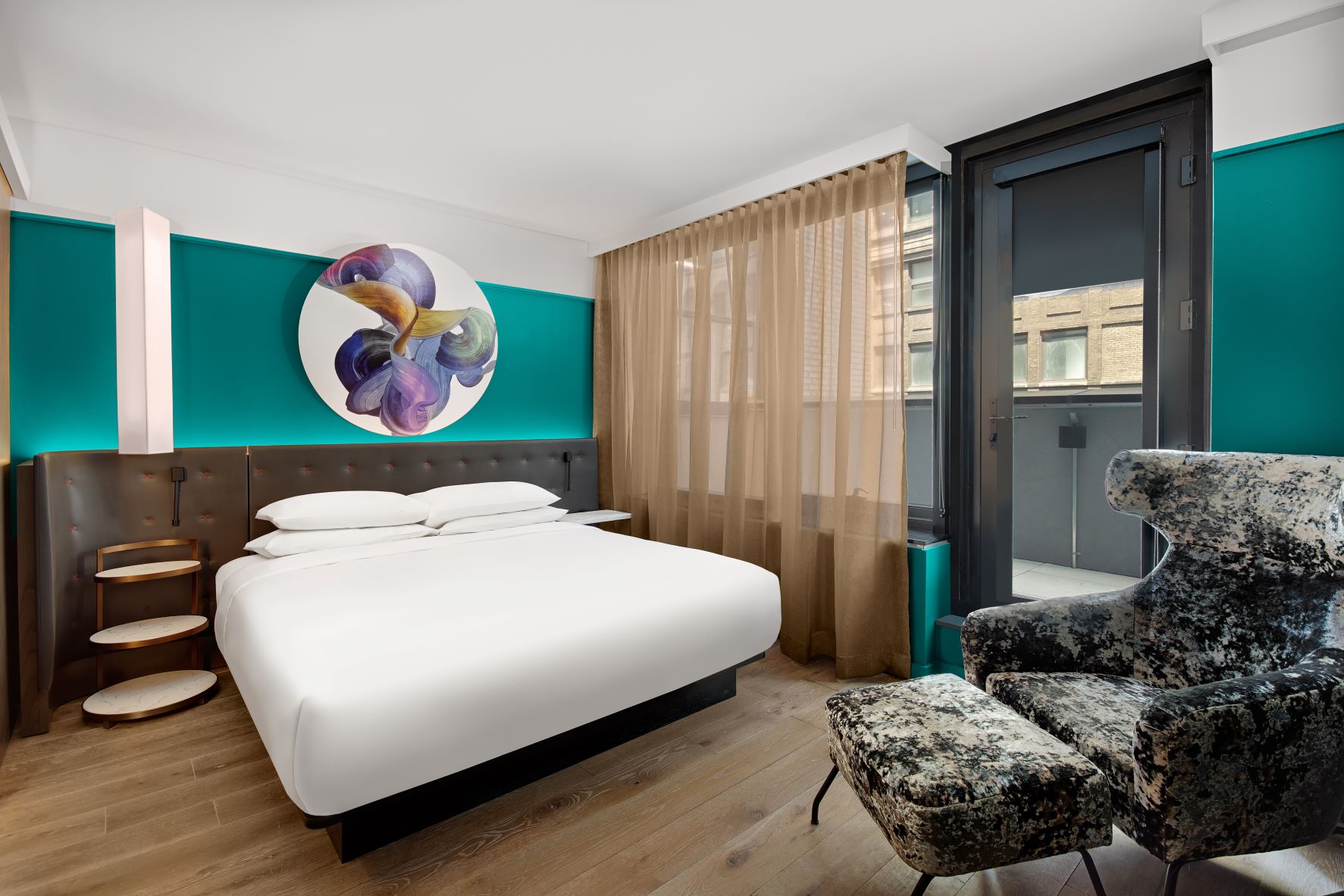 In August, New York City's Midtown East neighborhood debuted Hyatt Centric 39th & 5th New York, marking the brand's second hotel in the Big Apple. The 22-story property features 162 guest rooms, including six suites. The modern architecture and interiors, designed by New Jersey-based VLDG, reflect the spirit of the Gilded Age in New York City.  
An onsite restaurant, expected to open later this year, will offer Northern Italian cuisine. Additional amenities include a 24-hour fitness center, restaurant-to-go service, a 24-hour lobby market for on-the-go beverages and snacks, and laundry and dry-cleaning services. The property also offers a 535-square-foot, AV-equipped 10-person boardroom ideal for team meetings and small social gatherings. 
A Long-Standing Pennsylvania Inn Gets a Makeover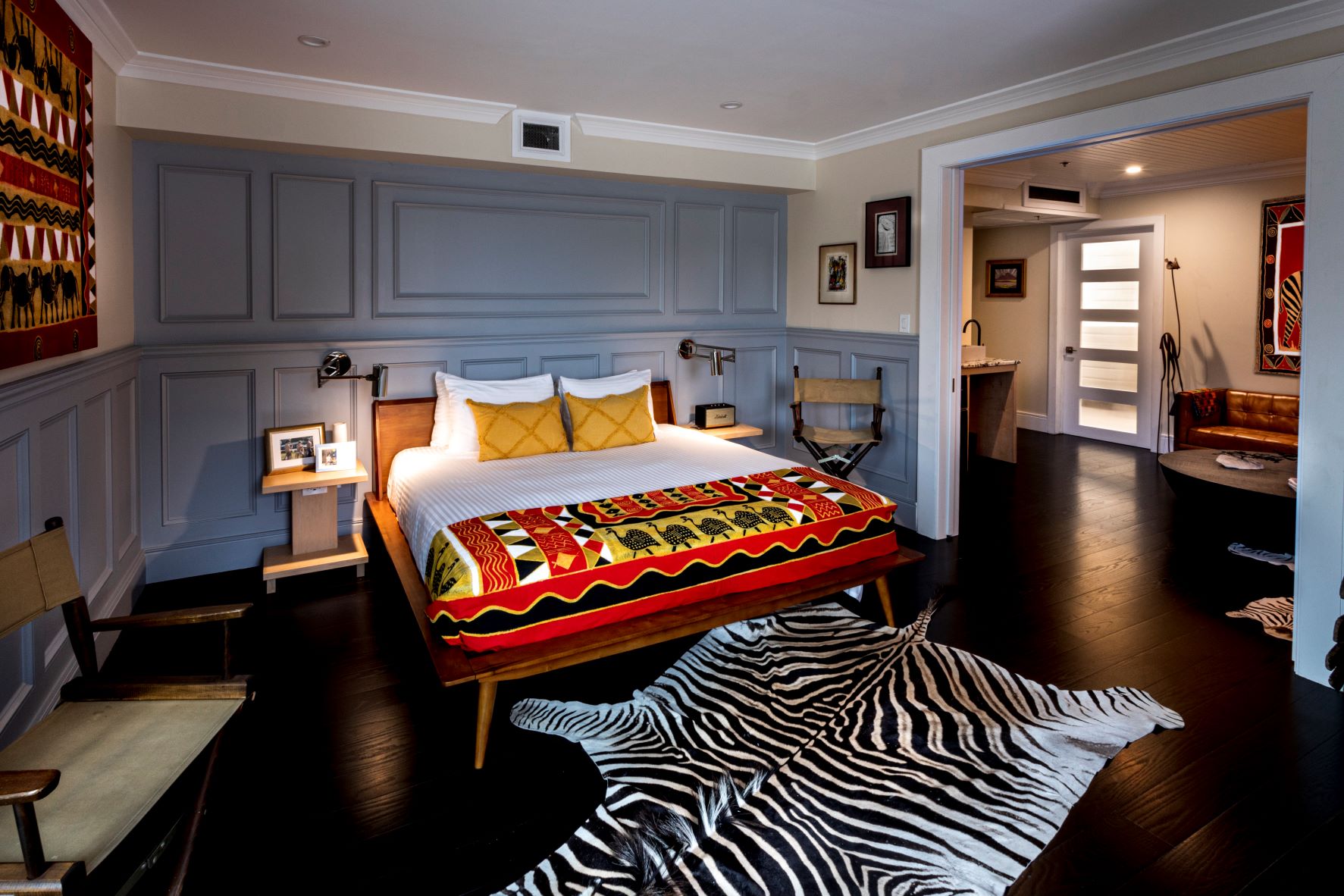 One of the oldest operating inns in America is open to the public once again. Established in 1727, The Logan Inn in New Hope, Pennsylvania, completed an expansion and renovation, transforming it into a boutique hotel through a combination of modern amenities, future-forward design and historic preservation. 
Landmark Hospitality preserved the existing 12,000-square-foot inn and added a 32,000-square-foot adjacent building with a hyphen structure to connect the two. Greeting guests upon arrival is a "parlor," rather than a traditional hotel lobby, which features oak beam ceilings and exposed brick walls.  
Of the 38 rooms, there are four suites and four rooms with balconies that have direct views of New Hope. Bathrooms feature freestanding tubs, skylights and marble finishes.  
Guests can gather in multiple spaces throughout the property, including an open kitchen, an event space, two dining rooms, a cigar lounge, a whiskey lounge and a bar. The split-level basement comprises one level with a 3,000-bottle wine cellar, a pool table and large-scale rock-and-roll-themed art. The second level has a full, old-fashioned movie theater with marquee light fixtures, movie posters and a concession stand. 
Ferry + Main, the open-kitchen-style dining experience at the hotel, is helmed by Executive Chef Greg Vassos and will open-fire grill a variety of seasonally inspired small plates. 
For meetings and retreats, The Logan Inn's professional theater is complete with breakout rooms and a business center, as well as onsite rooms in the center of town. 
Read Next: A Beautiful Boston Renovation and Other New East Coast Hotels