Corpus Christi Offers Exclusive Incentives to Coast Your Own Way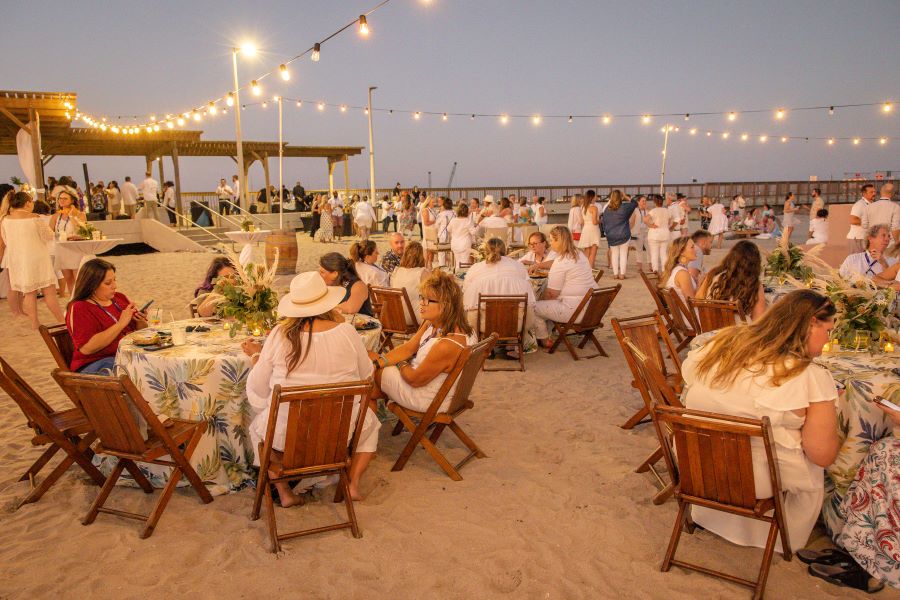 Corpus Christi beach event. Credit: Visit Corpus Christi.
Attendees traveling to Corpus Christi for a meeting or convention can expect to "Coast Like a Texan" in this Gulf Coast beach destination, and a new offer from Visit Corpus Christi seeks to close the deal by offering to host an opening or closing reception for qualifying groups.
"Attendees love that they can walk out of the convention center or host hotel and be steps from the seawall and Corpus Christi Marina," said Nicole Olivares, Vice President of Sales for Visit Corpus Christi. "The relaxing coastal vibe is evident throughout their entire experience with us, and it also makes for a great 'workcation.' Coming a few days early or staying a day or two post-conference can easily become a beach getaway."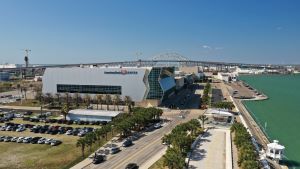 The major meeting facility in the destination is the GBAC STAR-accredited American Bank Center, which offers 400,000 square feet of meeting and exhibit space overlooking the Corpus Christi Bay, with more than 11,000 hotel and condo rooms nearby.
To better serve meeting groups, Visit Corpus Christi re engineered its efforts by moving its Convention Services team from the Sales Department to the newly formed Experience Department. This allows the unit to place all of its focus on accommodating its meetings clients with concierge-style service. Experiences include cultivating unique, destination-specific experiences and offsite events that capitalize on the region's ample outdoor activity options such as fishing, windsurfing, boating and beach events—floating yoga or paddleboarding, anyone?
[Related: 6 South Texas Destinations for Drive-To Meetings]
Get Your Opening or Closing Session Hosted
Groups selecting Corpus Christi for their meeting or convention that book before the end of 2021 can take advantage of Visit Corpus Christi's Coast Your Own Way Meetings Offer, which includes a hosted opening or closing reception in one of six venues.
"We are thrilled to launch our new Sales Booking Incentive in conjunction with our Group Sales Marketing Campaign that is now live," Olivares said. "This incentive will allow meeting planners to select one of six unique, local venues for an opening or closing reception hosted by Visit Corpus Christi.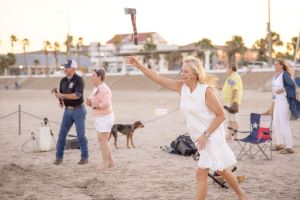 The offer includes appetizers and a hosted bar, entertainment, venue rental, setup and teardown.
Booking criteria for the Coast Your Own Way Meetings Offer, which is valid only for new business that has not held its contracted program in Corpus Christi in the last two years, is the following:
Tier 1: 500-699 total room nights includes coverage of 25% of the reception costs
Tier 2: 700-999 total room nights includes coverage of 50% of reception costs
Tier 3: 1,000-plus total room nights includes coverage of 100% of reception costs
"We recognized that these types of events are some of the most well-attended and entice attendees to register well in advance to gain valuable networking time with their colleagues, yet they are some of the first events to get cut by planners due to budget restraints," Olivares said. "Our Sales and Destination Services teams had the opportunity to partner with our local venues to think outside of the box and come up with creative ways to take these turn-key receptions to the next level. We are really striving to offer something unique for our meeting attendees to enjoy and talk about for years to come."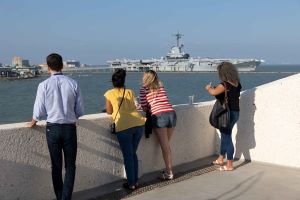 The following six offsite options are available as part of the Coast Your Own Way Meetings Offer:
Texas State Aquarium, which offers eight venue options, with a maximum capacity for up to 1,500 attendees
USS Lexington, which offers four venue options, with a maximum capacity for up to 2,600 attendees
McGee Beach, which offers two venue options, with a maximum capacity for up to 1,500 attendees
Whataburger Field, which offers six venue options, with a maximum capacity for up to 1,500 attendees
Art Museum of South Texas, which offers three venue options, with a maximum capacity for up to 600 attendees
Corpus Christi Museum of Science & History, which offers nine venue options, with a maximum capacity for up to 2,000 attendees
Safety First in Corpus Christi
Attendee safety is paramount to all tourism- and meetings-related businesses in Corpus Christi, as evidenced by the destination's Stay Safe Package, which centers on a commitment by local businesses to combat COVID-19 through enhanced health and safety protocols. This includes washing or sanitizing hands and work areas; wearing face coverings; following social distancing guidelines; cleaning and disinfecting protocols; and requiring employees to stay home when feeling ill.
"Our area restaurants and attractions have taken health and sanitation very seriously throughout the entire pandemic," Olivares said. "The Stay Safe Pledge is our way for the Corpus Christi tourism industry to give the community and visitors peace of mind."
Currently, six major Corpus Christi meeting and event facilities are GBAC STAR-accredited, which provides attendees and event staff with the highest standard of cleanliness via 20 work practices, procedures and protocols requirements developed by the Global Biorisk Advisory Council® (GBAC), a division of ISSA:
American Bank Center
Art Museum of South Texas
Whataburger Field
Omni Corpus Christi Hotel
USS Lexington Museum on the Bay
Corpus Christi International Airport
"On top of that, several bars and restaurants completed the GBAC Fundamentals Course, including BUS (Bar Under the Sun), Harrison's Landing, House of Rock and Rebel Toad Brewing," Olivares said. "We also have multiple businesses and hotels that are currently undergoing the comprehensive process of accreditation, so this list will continue to grow.
"We want to play an active role in making our visitors feel confident about traveling again," Olivares continued. "In this way, we are ensuring best practices in cleanliness at every touch point."
Connect
(361) 881-1888
Read Our Meetings Today Texas Supplement