What's Old Is New: Savannah's Latest Property Investments and Historic Charm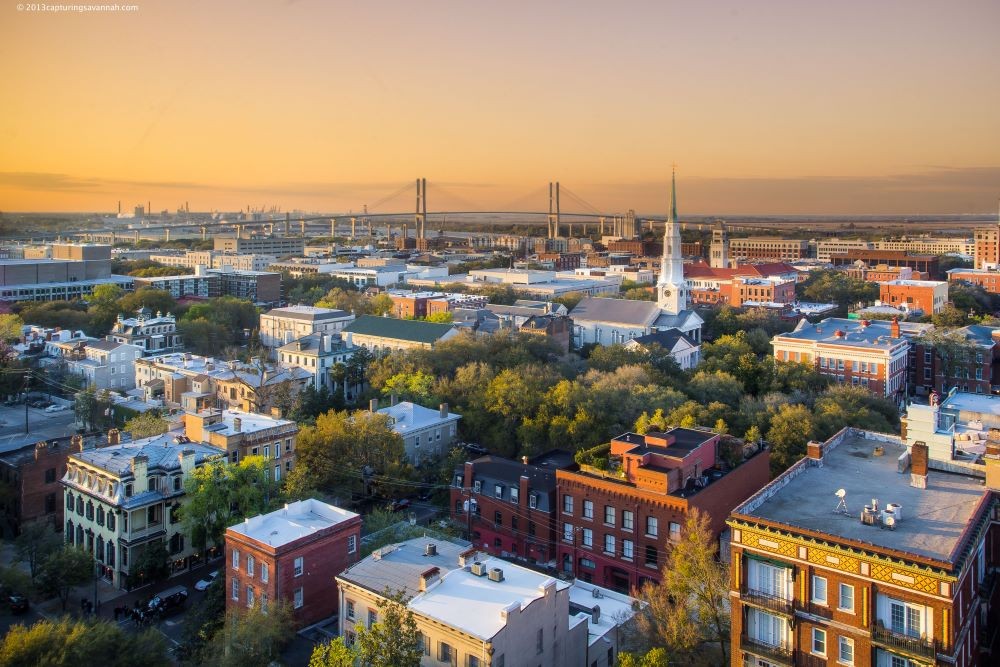 View of Savannah from a Harbor View room at The DeSoto. Credit: Pablo and Britt, Capturing Savannah.
There are few places like Savannah in the U.S. In fact, senior vice president of Visit Savannah, Jeff Hewitt, finds it hard to name even one comparable destination.
"A lot of people compare us to Charleston—it's an extraordinary destination and I love going there—but for all the similarities there are still differences," he said. "The best description I've heard is, 'If Charleston is the debutant, then Savannah is her crazy cousin,' and it all depends on who you'd rather spend the evening with."
Renewed Historic Venues 
One element that makes Savannah stand out is its history, as the first planned city in the New World. 
"In 1733, there were 24 park-like squares," Hewitt said. "Fast-forward 300 years, 22 of the 24 are exactly where they were originally laid out. The footprint of the city has never changed, and the historic district has evolved."
In Savannah, meeting attendees can both be transported to the 18th century while witnessing progressive evolution. Perhaps one of the best examples, noted Hewitt, is the JW Marriott Savannah Plant Riverside District.
"The centerpiece of that complex is a 1912 electric power plant. That industrial complex sat on Savannah's riverfront for 50 years as a blight—as a fenced-up, dark part of the street that nobody would walk down," he explained. "Today, that eyesore is now the lobby of the JW Marriott. 
"It's the repurposing of old to new, of finding ways to restore, reimagine and recreate space that had gone to seed," he added.
The 419-room property, which self-describes its origin as representing "the beauty of progress," has three buildings that sit on the campus: Power Plant, Three Muses and Atlantic (opening this year). Each tower provides a unique experience, from chic architecture to romantic styling to contemporary maritime, respectively.
With 28,000 square feet of indoor and outdoor meeting space, plus being walkable from the downtown shopping district, riverfront, art galleries, restaurants and more, the property is an ideal home base for meeting and event groups that want to get boots on the ground to explore Savannah. 
Across town, The Charles H. Morris Center has a similar story, going from the dilapidated remains of an iron foundry five years ago to a state-of-the-art meeting facility complete with 3,600-square-foot special event space with a stage and attached outdoor tented space.
[Meetings Today LIVE! Is Coming to Savannah! Inquire Now]
Savannah pairs its unique history with a thriving F&B scene featuring fine dining, fresh seafood and an open-container policy that allows visitors to wander and explore the city with a drink in hand. Many of these unique attributes are on display at 246-room The DeSoto Savannah, another hot meeting group option in the historic district.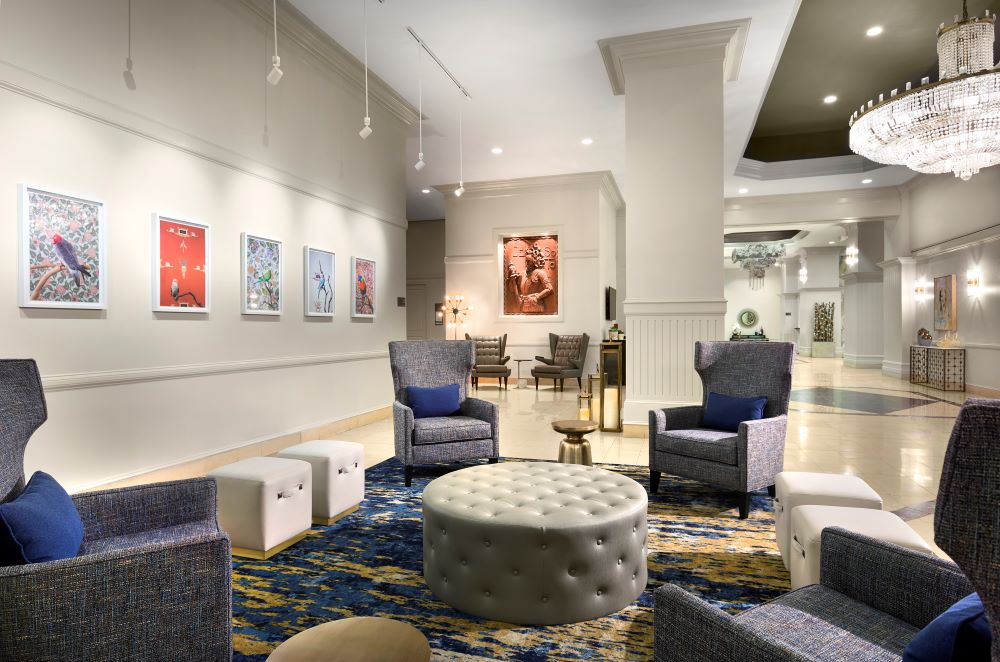 Dating back to 1890, the property originally opened on New Year's Day, and its unique architecture quickly made it a signature landmark and social center in town. According to Historic Hotels of America, celebrities such as Katherine Hepburn, Gregory Peck, B.B. King and Elvis Presley "soon became synonymous with The DeSoto for the people of Savannah." U.S. Presidents—such as William McKinley, William Howard Taft and Woodrow Wilson—also stayed at the hotel.
After undergoing extensive renovations, including its 20,000 square feet of meeting space, planners have access to a grand ballroom—which can accommodate up to 850—11 breakouts and can even plan events on Madison Square, the historic plaza across the street. Three onsite farm-to-table restaurants elevate the property experience.
[Related: 5 Hot Savannah Restaurants for Group Dining]
New Developments Up Savannah's Meetings Game
New developments are underway in Savannah, too. 
"Not only do we have a beautiful destination, but we have a destination that has an enormous influx of investments," Hewitt said. "We are rapidly approaching our 2019 business levels, so we look to the future with a great deal of optimism." 
Pushing the city's meetings game forward is the Savannah Convention Center expansion, bringing 200,000 square feet of exhibit hall space with a new 40,000-square-foot ballroom, additional outdoor space and more in 2023. Talks of an adjacent hotel are in the works.
These investments and Savannah's singular personality are the ingredients for meeting success, whether you're a first-timer or return visitor. 
"We know that every time someone comes to Savannah for the first time, they are going to come back—three times or more," Hewitt noted, citing research conducted by the CVB. "I love the way this destination appeals to all five of your senses."
Connect
Visit Savannah
(912) 644-6401
Read this next: 9 Offsite Venues in Savannah That Show Off Unique Southern Charm