Terry Bradshaw Drops In at Meetings Today LIVE! Hawaii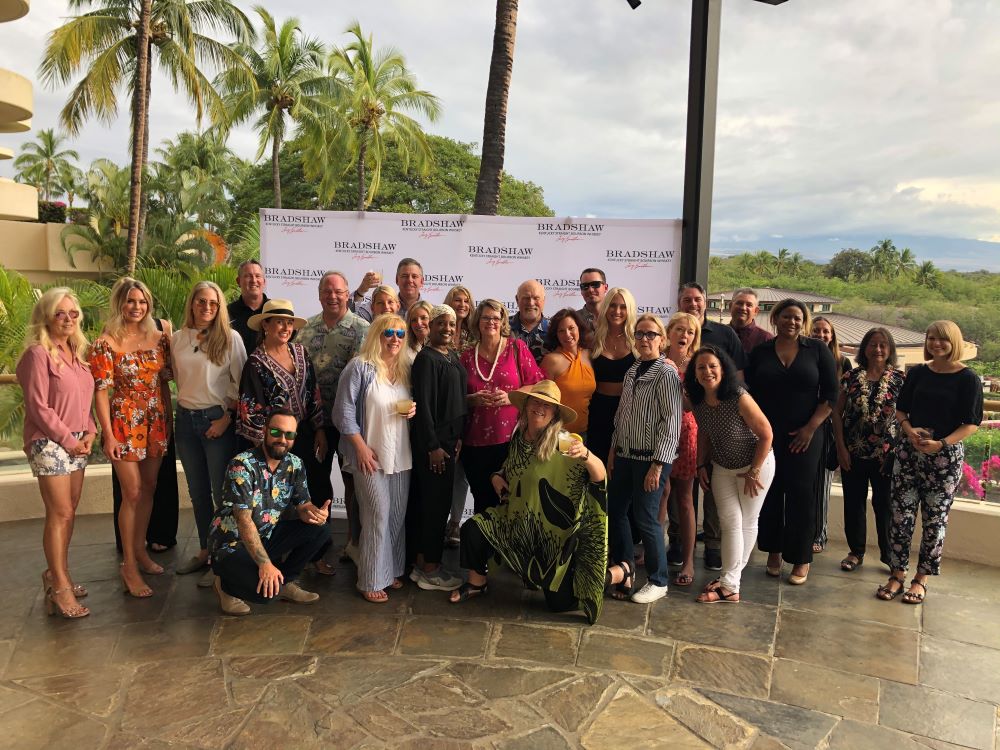 Terry Bradshaw with Meetings Today LIVE! attendees in Hawaiʻi
In the meeting planning business, "expect the unexpected" is a phrase that—while a bit cliched—often holds true. It was certainly the case when we were on the Island of Hawaiʻi for Meetings Today LIVE! earlier this year and received a call mid-program that a popular reality TV show wanted to film at one of the venues where we were meeting.
Terry Bradshaw—famed four-time Super Bowl champion quarterback and award-winning NFL broadcaster—was with his family on the island filming E!'s season two of The Bradshaw Bunch and wanted to bring the filming crew to the Westin Hapuna Beach Resort on Island of Hawaiʻi's Kohala Coast. Our Meetings Today LIVE! team had a planned site tour and dinner event on the day the crew wanted to shoot footage for the show.
The hotel shared with the producers that they were hosting a group of meeting planners for a dinner onsite. The production team asked us if any of our attendees would be interested in being extras while the crew filmed. 
Attendees jumped at the opportunity to take a pause from business and meet Terry on camera. After some rejiggering of our day's agenda, multiple planning calls between our head planner Victoria DeSilvio and the film team the day of the shoot, and a round of negative COVID-19 rapid tests, our group was off.
Terry mingled with attendees, gave a short speech and debuted his new bourbon, Bradshaw Kentucky Straight Bourbon Whiskey, which attendees were able to sip while taking in views of the resort from the open-air Ikena Landing.
While clips from our time with the Bradshaws didn't make the final cut for Season 2 of The Bradshaw Bunch, the experience made it a memorable Meetings Today LIVE! event—after all, it's not every day you get to meet a football legend at a business meeting!
The Bradshaw Bunch airs Wednesdays on E!
Below are some highlights from the day: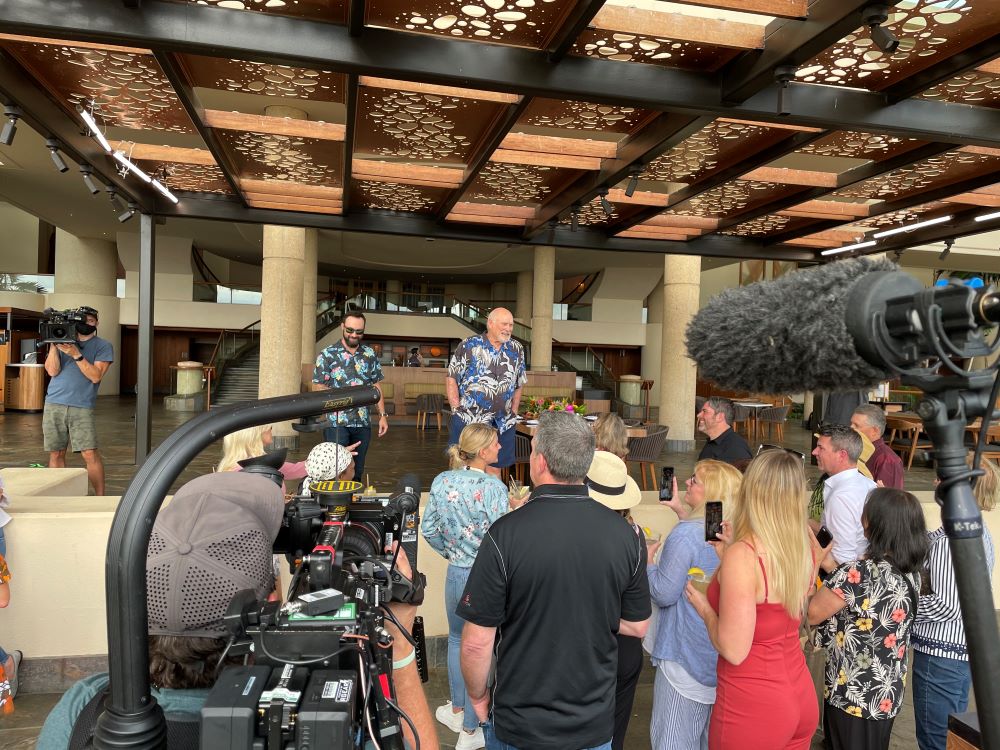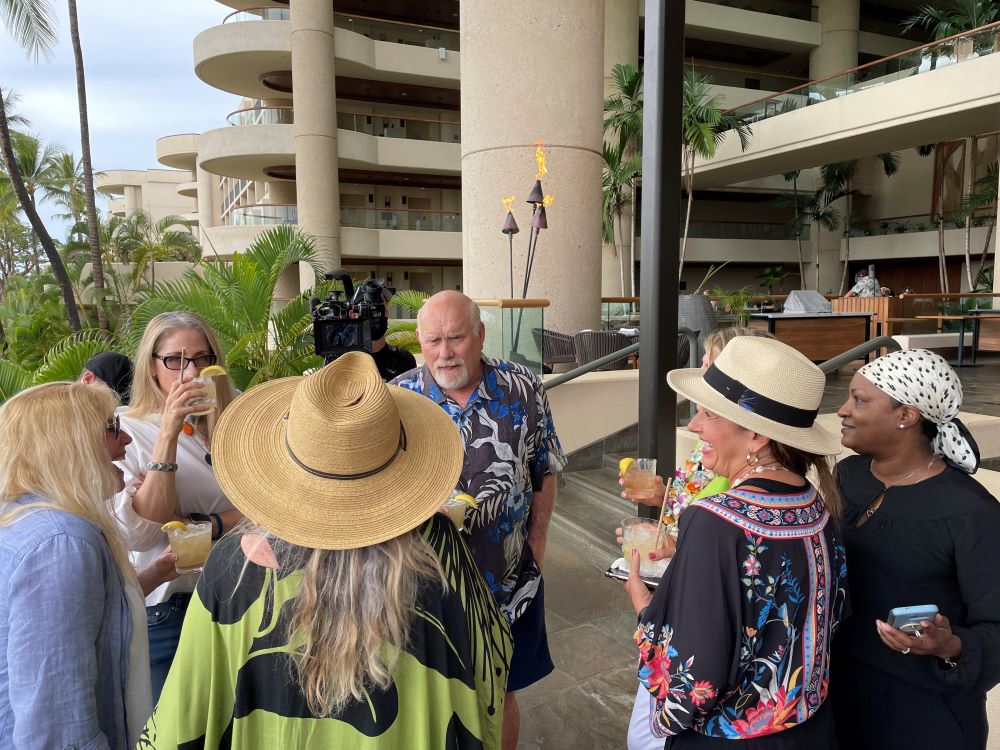 We are going back to Island of Hawaiʻi in 2022! Inquire now.