Meetings Today Helps Bring Meetings Back to Hawaii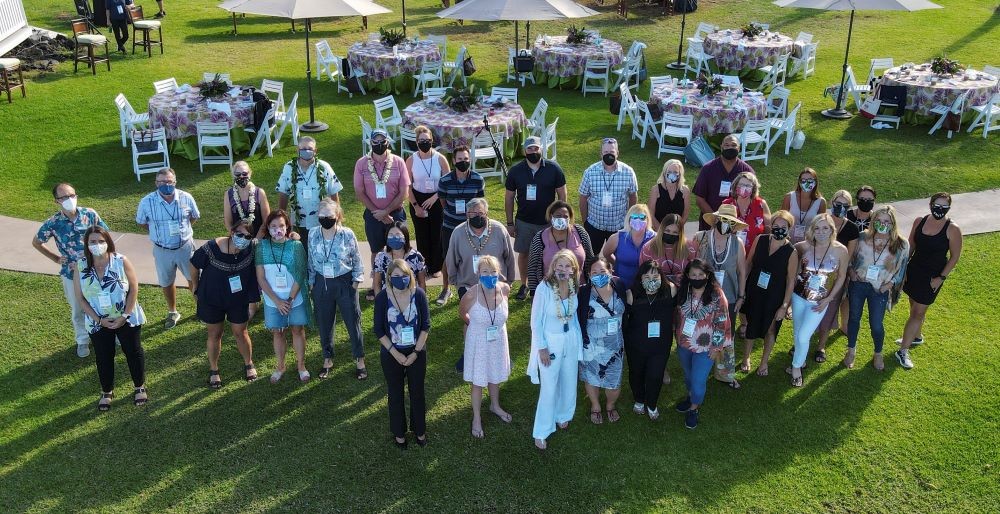 Meetings Today LIVE! attendees. Credit: Keith Uehara Photography
Meetings are back in Hawai`i. As we hit the one-year marker since the onset of the COVID-19 pandemic, Meetings Today LIVE! hosted its first in-person event of 2021, March 7-10 at the Fairmont Orchid on the Island of Hawai`i, connecting suppliers from the Hawaiian Islands with 22 qualified meeting and incentive planners.
Throughout the event—which was modified with extensive safety precautions—we toured various hotels and offsites on the island, learned about Hawaiian culture in education sessions, sampled highly unique and colorful food and beverage, and learned the ins and outs of planning an event in Hawai`i right now. 
"As we start to recover, group business is really critical for us," said Ross Birch, executive director for the Island of Hawai`i Visitors Bureau. "And groups are really self-contained. So, it really helps us in the process of bringing back our tourism safely."
Video: What Planners Need to Know About Planning Meetings in Hawaii
Birch noted that there's a misnomer that Hawai`i is closed for business. However, as all attendees to Meetings Today LIVE! experienced, there is a simple Safe Travels program in place that pre-screens visitors to the islands. If proof of a negative COVID-19 test is provided within 72 hours of arrival, travelers receive exemption from the 10-day quarantine rule.
"It's a really nice way to get entered in, and you feel really comfortable once you arrive," Birch said.
Meetings Today LIVE! Safety Protocols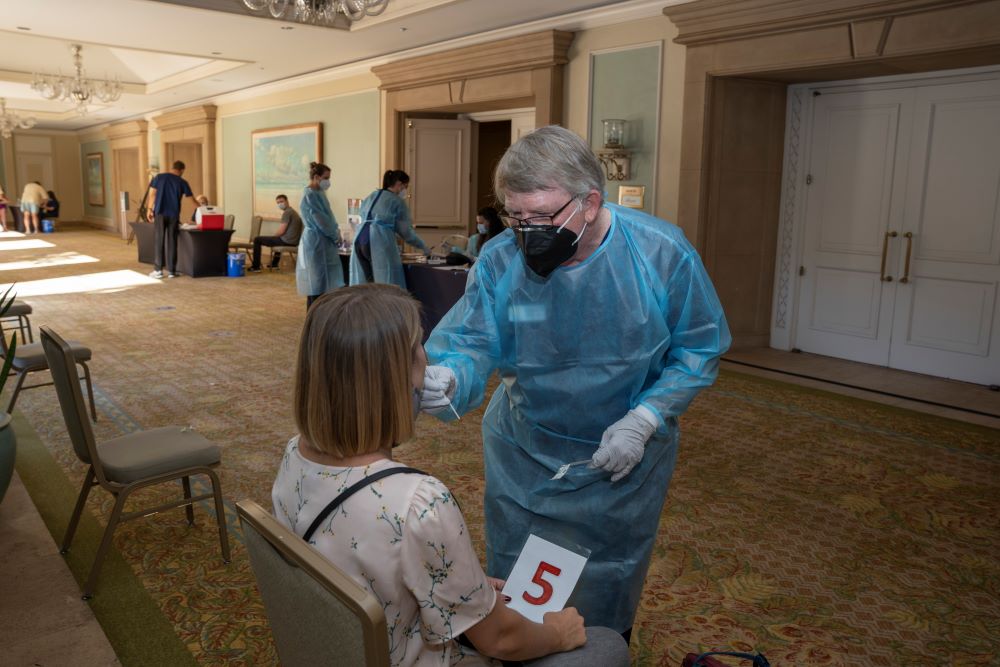 The Hawaiian Islands have taken safety seriously throughout the COVID-19 pandemic, with many protocols already in place. At Meetings Today LIVE! Hawai`i, our team worked with our partners at the Fairmont Orchid and Island of Hawai`i Visitors Bureau, with guidance from CDC, to ensure the following safety measures were taken to deliver as safe an experience as possible:
Pre-arrival COVID-19 test: Each participant flying to Hawai`i was required to provide proof of a negative test within 72 hours of arrival, per the State of Hawai`i's Safe Travels program. Prior to arrival, travelers upload a PDF of their negative test from a Trusted Partner on the Safe Travels website. (Read more about how Safe Travels works at travel.hawaii.gov.)
Antigen test upon arrival: All travelers flying to Island of Hawai`i were administered a rapid-response COVID-19 antigen test upon arrival at Kona International Airport (KOA), per Island of Hawai`i guidelines.  
Onsite Medical Services: Throughout the event, Robert Doe MD, medical director and president of Transformation Health Network (THN) (Aloha Kona Urgent Care) and his team were onsite at host hotel Fairmont Orchid to provide: 

Rapid COVID-19 testing for anyone who did not receive one via KOA. 
COVID-19 molecular tests for post-conference travel.
Temperature checks and screening systems each morning prior to meetings.
On-call urgent care for medical needs from Hawai`i Licensed and Certified providers.
A nurse who was on-call for the event 24 hours a day.

Fairmont Orchid Protocols: Our event followed hotel protocols, which included the following: Each guest was welcomed by an ALLSAFE ambassador to guide attendees through a health screening, providing navy-blue registered guest ALLSAFE bracelets; adhering to Fairmont Orchid's Stay Safe & Stay Well protocols; socially distanced layouts in meeting rooms and outdoor spaces; and mandatory mask wearing throughout the hotel.
Host Hotel Fairmont Orchid Shines
The host hotel for Meetings Today LIVE! Hawai`i was Fairmont Orchid, a 540-room luxury property situated on 33 acres on Island of Hawai`i's Kohala Coast—it's the largest luxury hotel on the island. 
The property has elegant, flexible indoor and outdoor meeting space (32,000 square feet indoors and 76,000 square feet outdoors), much of which boast ocean views that were on display throughout our event, starting with the sunset welcome reception at Coconut Grove. The decor and entertainment for the reception was provided by MC&A.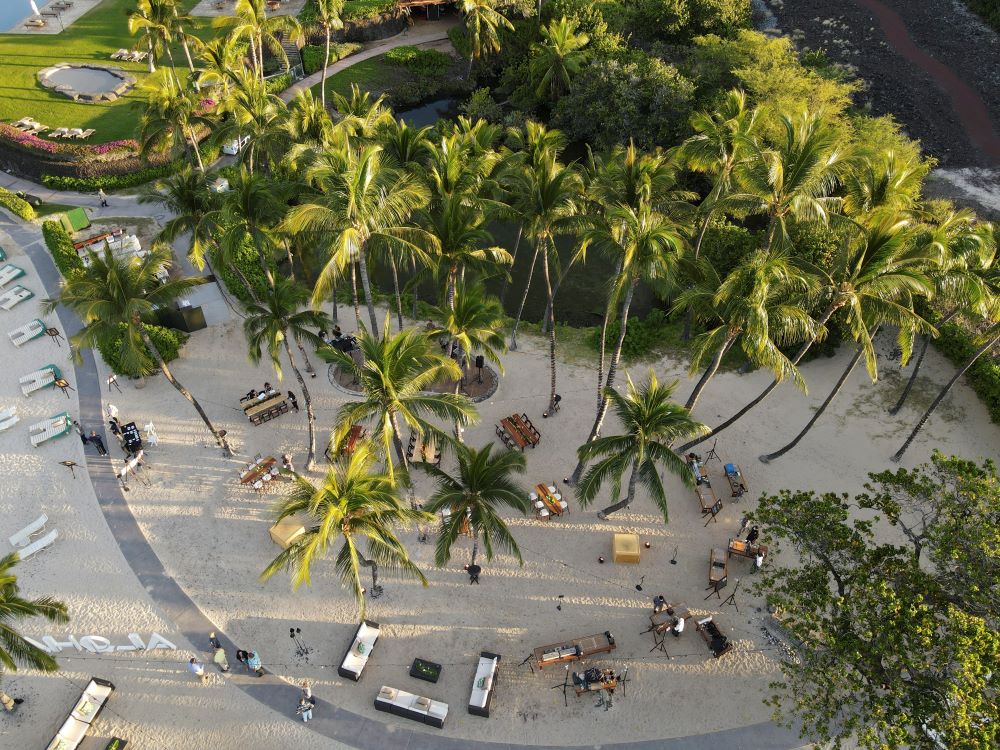 "Coconut Grove is just one of our three exceptional outdoor event spaces that I think are unparalleled on the Island of Hawai`i, and certainly one of the key features for group events here at the resort," said Fairmont Orchid's general manager, Charles Head. 
In addition to Coconut Grove, Meetings Today LIVE! utilized the following spaces for events:
Grand Ballroom, which was divided to host 1:1 planner-supplier appointments and education sessions.
Plantation Estates, an outdoor lawn area with views of the golf course fairways and ocean that hosted one of our group breakfasts.
Turtle Pointe, an outdoor lawn area at the foot of the coastline, for the State of Industry panel and outdoor breakfast.
Kilohana Room, used for breakfast presentations with windows and offering a glimpse toward the resort, beach and beyond. 
In addition to four signature outdoor dining areas, the Fairmont Orchid catering team can deliver exceptional F&B experiences for groups. From fresh-rolled sushi and poke for dinner to avocado toast and chicken and waffles for breakfast functions to colorful ube (purple sweet potato) smoothies and fresh juices during meeting breaks, attendant-served meals often prepared in front of Meetings Today LIVE! participants in real time provided both a safe and delectable food experience.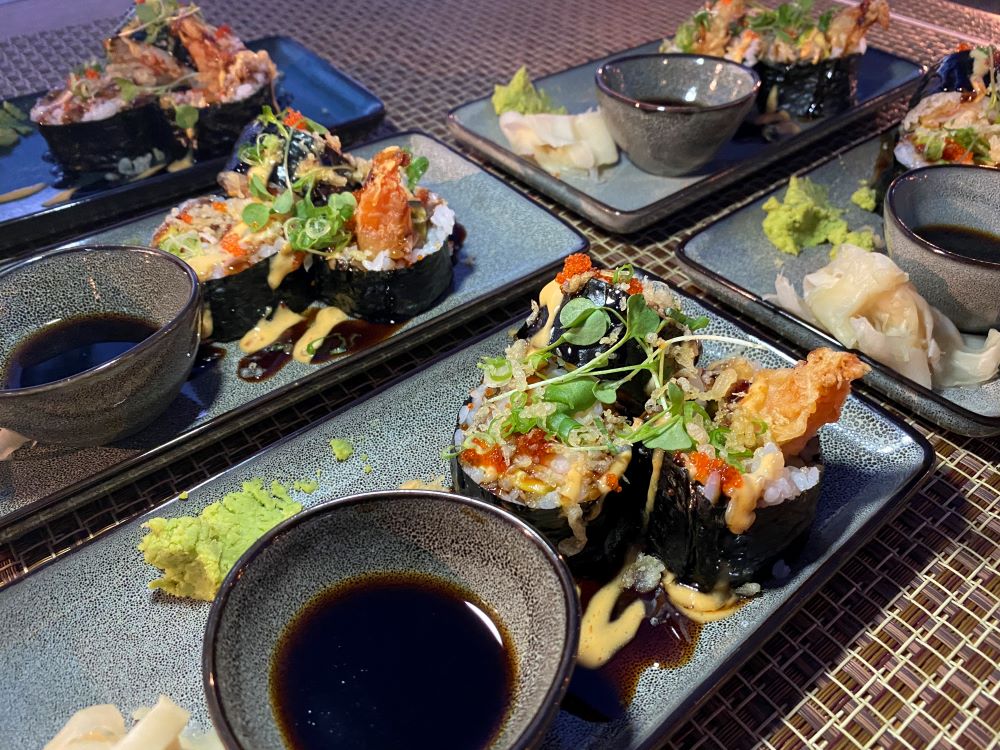 Property Tours
While participating in Meetings Today LIVE!, meeting planners had the opportunity to inspect other group-friendly properties on the Island of Hawai`i, in addition to Fairmont Orchid. Highlights included:
Mauna Lani, Auberge Resorts Collection
Mauna Lani—mere minutes from Fairmont Orchid—had its modern renovations on display during the Meetings Today LIVE! site tour and lunch. The property has 334 guest rooms, including 38 suites and residences, plus 13 indoor and outdoor event spaces spanning 42,000 square feet.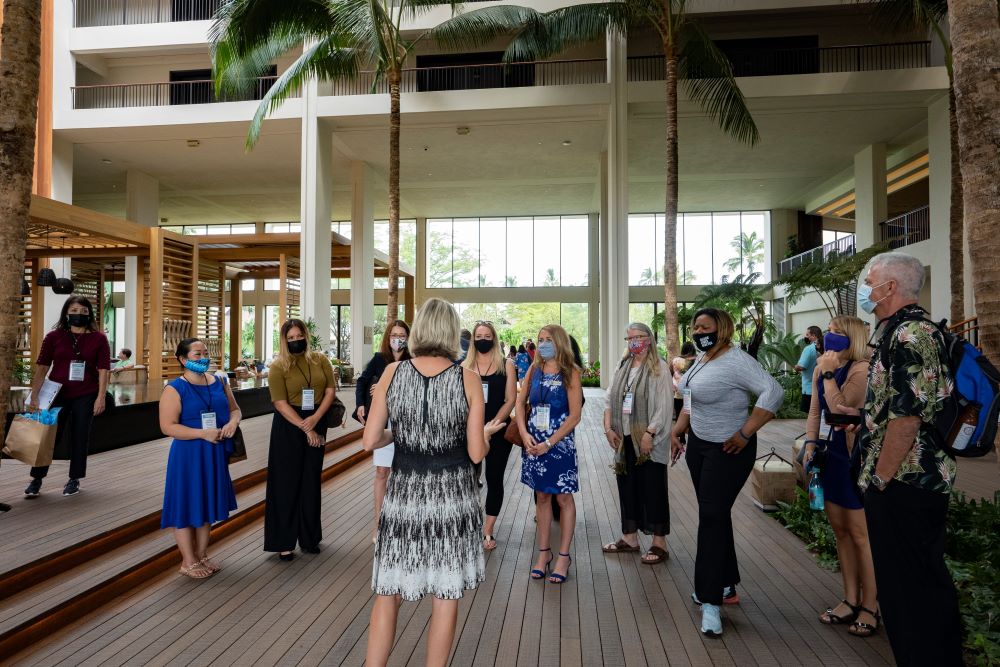 The resort does accommodate buyouts for large groups and can provide immersive resort experiences, with activities like:
Outrigger canoe paddle excursions
History walking tours
Whale watching
Glow-in-the-dark golf at onsite golf course
Courtyard King Kamehameha's Kona Beach Hotel
The $11 million renovation of Courtyard King Kamehameha's Kona Beach Hotel was apparent during our Meetings Today LIVE! tour, showcasing its refreshed 452 guest rooms and suites. The hotel is no stranger to big groups, being the regular host of the IRONMAN World Championships. 
The beachfront property is in the heart of Kona, within short walking distance of many shops and restaurants, which is a nice perk for groups that like to explore off site. For on-property meetings, the hotel has 28,000 square feet of event space that can accommodate up to 600 guests.
We experienced problem-solving in real time, as a rare Kona rain moved our luau performance from the Luau Grounds to Kamakahonu Ballroom, which had plenty of space to spread out our small group across 5,200 square feet. When the rain concluded, we took the event back outdoors for a showstopping fire dance to end the performance.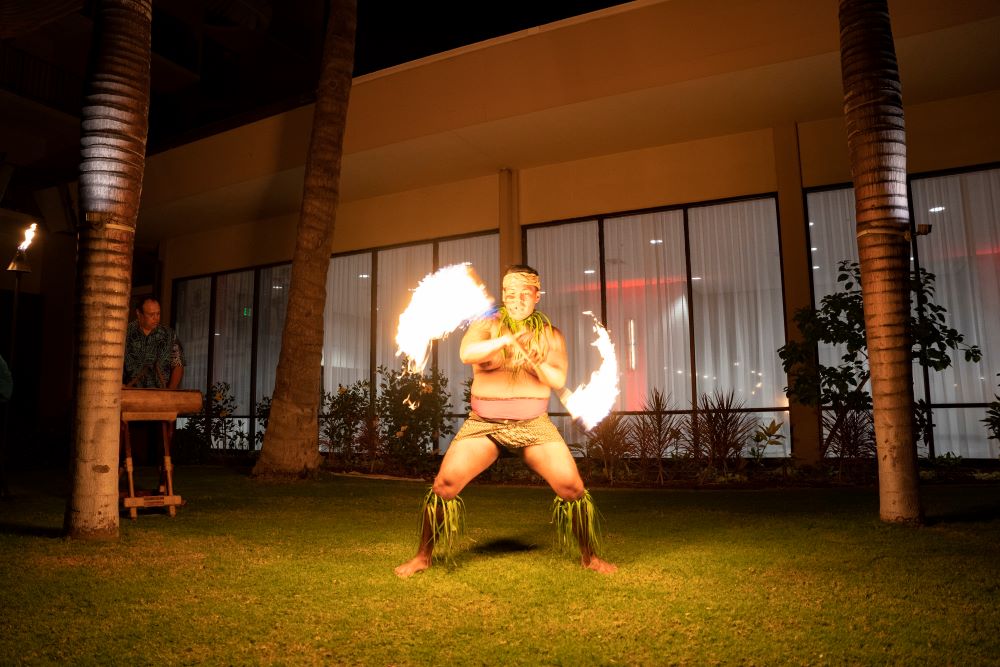 Westin Hapuna Beach Resort
Upon walking into the Westin Hapuna Beach Resort's lobby, we were treated to jaw-dropping views of the white-sand beaches and Kohala coast. As we toured a few of the 249 guest rooms, onsite dining, pool areas and meeting spaces, the lookouts from every corner continued to impress.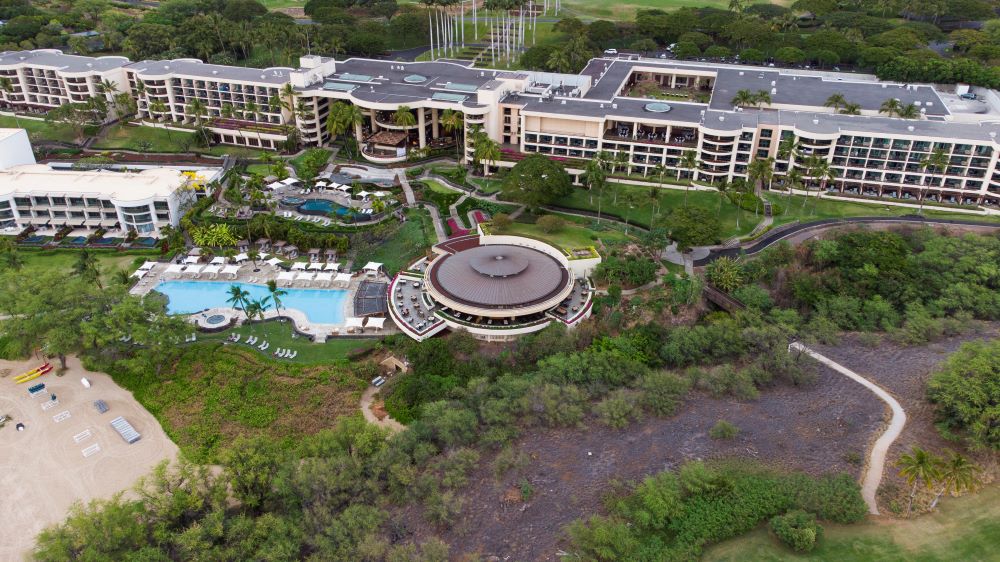 A complete renovation and rebrand as a Westin was completed in 2018 and brings with it a compelling group experience. The Breezeway Terrace served as the spot for our open-air dinner, which treated us to stunning sunset views. The resort's courtyard, which is surrounded by flexible meeting rooms, was the center of the post-dinner event, set up with large glamping tents, lawn games and The Great Outdoors movie projected on the walls for the group to enjoy under the stars.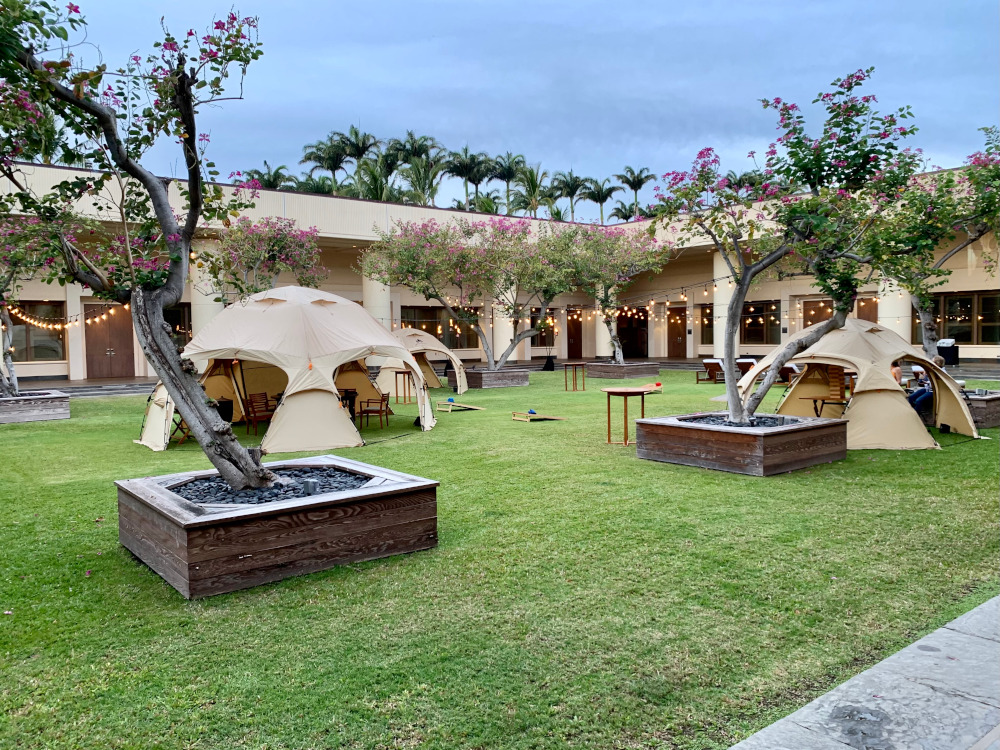 Lava Lava Beach Club Experience
While our excursions were kept to mainly touring hotels and resorts, the Meetings Today LIVE! event did have one opportunity to view an offsite venue in action. 
Lava Lava Beach Club is a beachfront toes-in-the-sand venue that provides laid-back dining experiences. After enjoying some live entertainment, the beach club's lawn space was utilized for a local marketplace, where Meetings Today LIVE! attendees could learn about locally made products like wine, rum, blown glass, jewelry and more.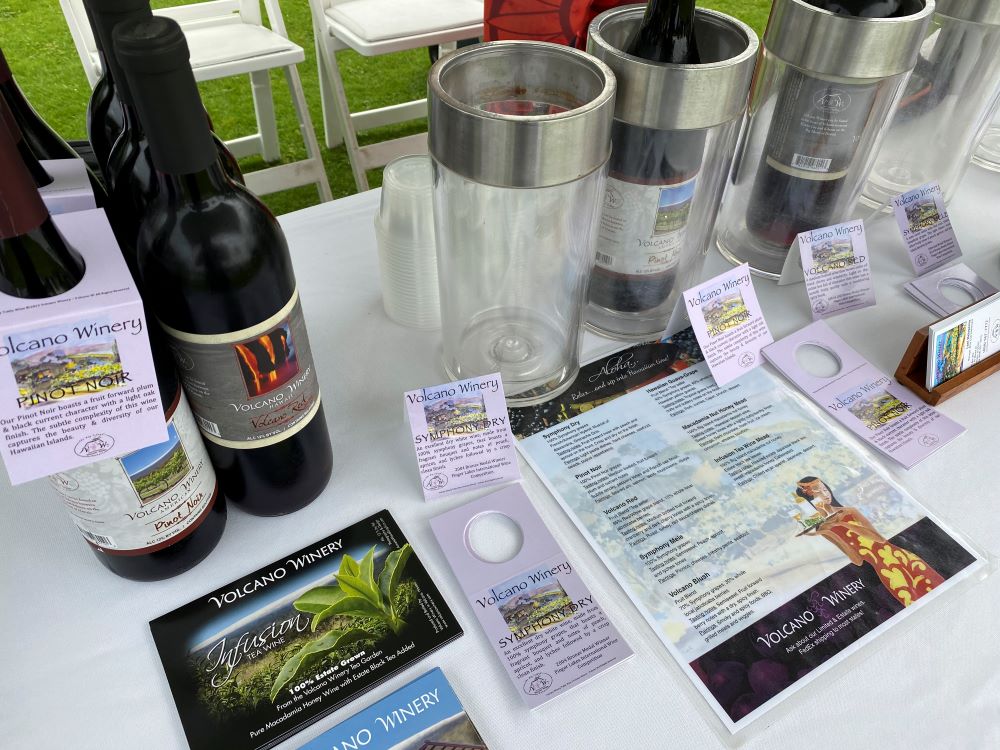 Four beachfront cottages are also available for rent at Lava Lava Beach Club, adjacent to the restaurant, which is a nice alternative for small groups.
Related: Meetings Today Hosts First LIVE! event of 2020 in Orlando
CSR Activity with Waikōloa Dry Forest Initiative, Hosted by DeSilva Meeting Consultants
As with all of our Meetings Today LIVE! events, we took some time to give back to an important local cause through a corporate social responsibility (CSR) activity hosted by DeSilva Meeting Consultants. 
For this event, we worked with Waikōloa Dry Forest Initiative, whose mission is to protect and restore the native dry forest in upland Island of Hawai`i through educating residents and visitors, and rehabilitating the land through volunteer work. The Waikōloa Dry Forest is home to some native plant species that can't be found anywhere else in the world, many of which are now threatened to disappear due to invasive species, wildfires and habitat loss.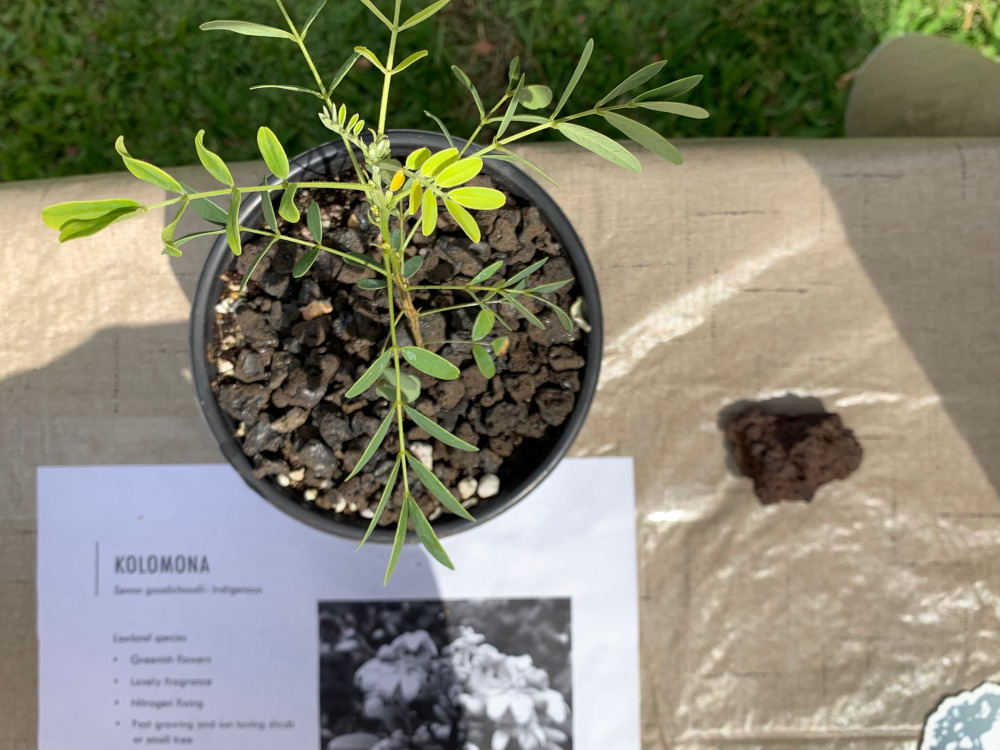 Only 5% of this forest type remains on the island, according to Jen Lawson, the executive director for the Waikōloa Dry Forest Initiative, who educated our group about dry forest conservation and restoration. Lawson said that meeting groups can work with the Waikōloa Dry Forest Initiative to plant trees, participate in guided hikes through the forest, or host a dinner and service project in the forest.
Our group helped plant wiliwili trees—an iconic native dry forest tree—and collect seeds to aid in future planting of native species like kolomona and the endangered Ma'o hau hele (a yellow hibiscus, which is Hawai`i's state flower).
Attendee Reactions
The opportunity to meet face-to-face with suppliers in Hawai`i was a valuable piece of Meetings Today LIVE! for many planners, quite a few of which have not traveled much (or at all) for a live meeting in over a year.
"I've been here 36 hours, and I've already met five or six very important suppliers that I plan on using for my upcoming program," noted planner attendee Diane Herrmann with JNR Incorporated. 
The event also gave attendees who had never been to Island of Hawai`i a real chance to immerse in the local culture, thanks to a detailed education session from Kainoa Daines, the director of culture and product development for Hawai`i Visitors & Convention Bureau.
"It is my first-time ever to the Big Island, as well as my first time attending a Meetings Today event," said planner attendee Tim Lamont, CEO of Lamont Associates. "From the travel aspect, getting here was such a breeze. The culture, the food has been on-spot amazing. The agenda here with Meetings Today, learning about the culture of Hawai`i, meeting great planners from all over the United States, has been a lot of fun."
"It has been amazing, after the last year, to have all of these qualified conference planners here in place, and to be able to showcase our property and the Island of Hawai`i and all of the partners," concluded Head. "It's been a wonderful experience."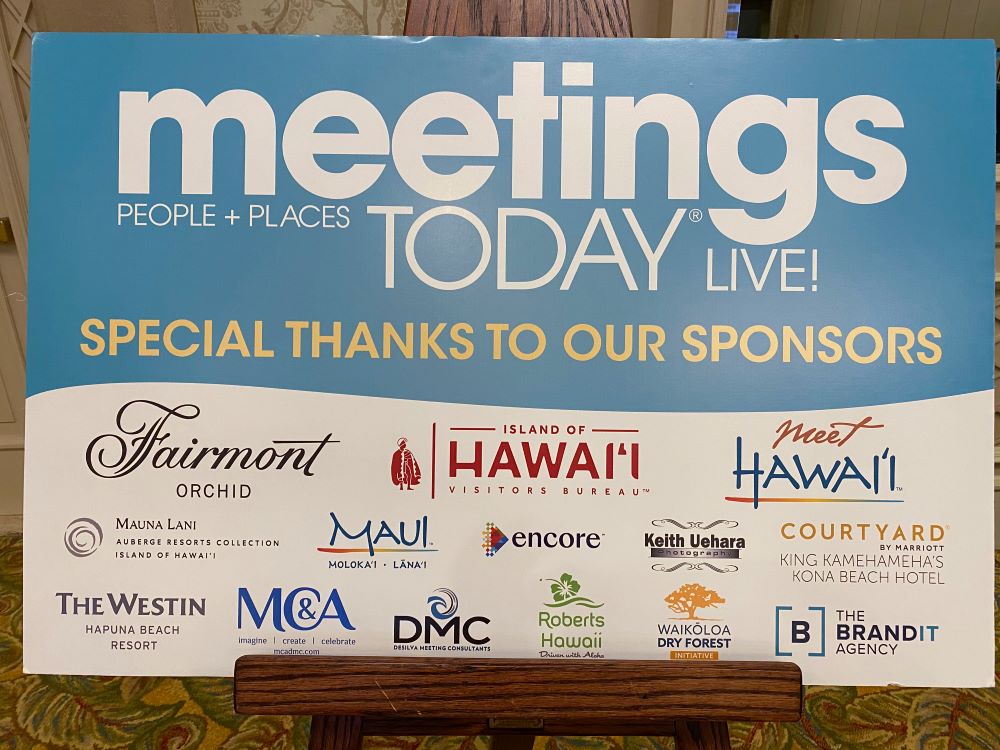 Video Highlights
See more highlights from Meetings Today Hawai`i 2021. (Video credit: Keith Uehara Photography)
Want to attend a Meetings Today LIVE! event? Inquire about our 2021 meetings now!