How Downtown Kansas City Is Poised for Meetings Recovery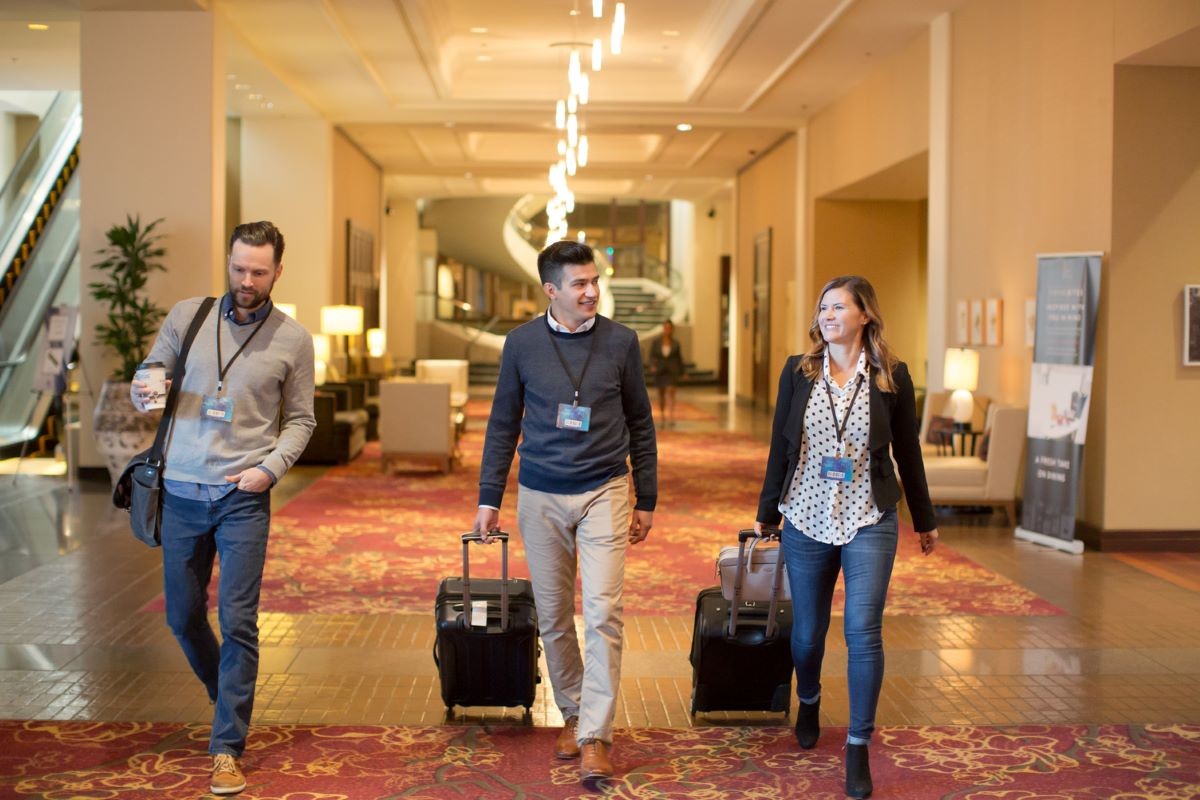 Meeting attendees at the Kansas City Marriott Downtown. Credit: Visit KC
Like many of its counterparts, downtown Kansas City felt the business impact of COVID-19 quickly, with cancellations coming in fast and furious during spring 2020.  
"It was a lot of trying to figure out where the goalposts were and how we needed to adjust," said Nathan Hermiston, Visit KC's senior vice president of sales. "And also implementing health and safety precautions in our venues and hotels, and communicating with customers and meeting their expectations. We were just trying to get a grasp of what our new reality was." 
But certain market segments for meetings and group business carried the city through the early brunt of the disruption, including sports and agriculture. (The latter segment, of course, because Kansas City is a big Midwest destination and attractive for its drivability.) 
Hermiston says downtown KC, since April 2021, has gone through a robust period of meetings throughout the summer that continues today, but not without some roadblocks. 
"Now the challenge that we're having right now is what a lot of our peers are dealing with: the Delta variant has certainly capped a lot of the growth and momentum we had," he said. 
But despite the Delta curveball, Kansas City remains bustling, with both leisure and business tourism chugging along.  
Strong Hotel Community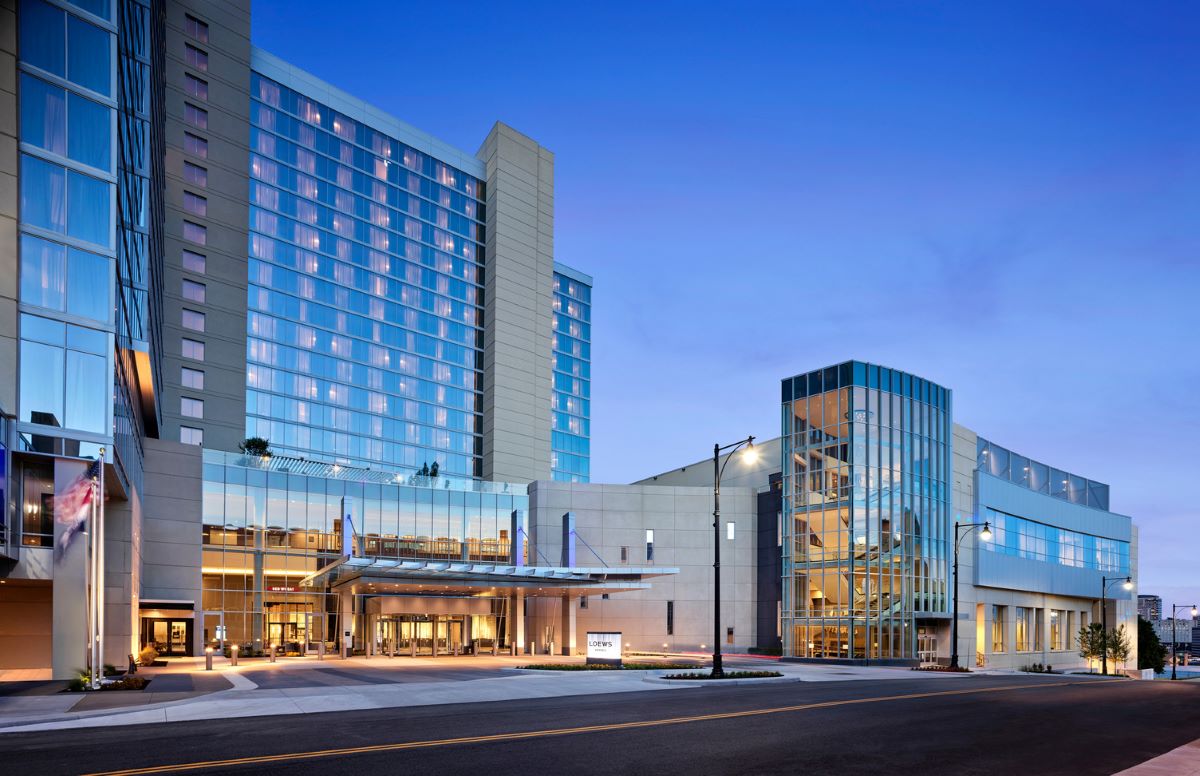 What partly makes Kansas City poised for recovery might be its healthy portfolio of full-service downtown hotels—which include a brand-new Loews property and a handful of recent renovations. 
The Kansas City Marriott Downtown, The Westin Kansas City at Crown Center and Sheraton Kansas City Hotel at Crown Center have all completed multimillion-dollar renovations in the past two years. All three of those properties have more than 700 rooms.  
"That was all leading up to and in anticipation of the Loews coming online, our new 800-room hotel connected to the convention center via sky bridge," Hermiston said. "The hotel community understood that, with this new product in the market, we were going to be able to attract a new level of business. So our hotels have really positioned themselves well to answer [the Loews grand opening]." 
[Related: What's New and On the Horizon in Missouri for Meetings]
Originally slated to open in April 2020, Loews Kansas City Hotel opened after a two-month delay in June 2020. The property boasts 60,000 square feet of brand-new meeting and event space. 
At the Hilton President Downtown Kansas City Hotel, the only hotel right in KC's Power & Light District, doors have remained opened throughout the pandemic. And the property is seeing relatively strong travel for leisure, weddings and small corporate meetings—with caveats, of course, as with many hotels during this particular pandemic period. 
"Everybody is having staffing issues—that doesn't exempt us—which is part of the busyness too," said Danica Tolen, director of sales for the Hilton President. "But we're coming out of things well. Staffing is ramping up, and I anticipate this is going to be a great last half of the year." 
A Bright Meetings Outlook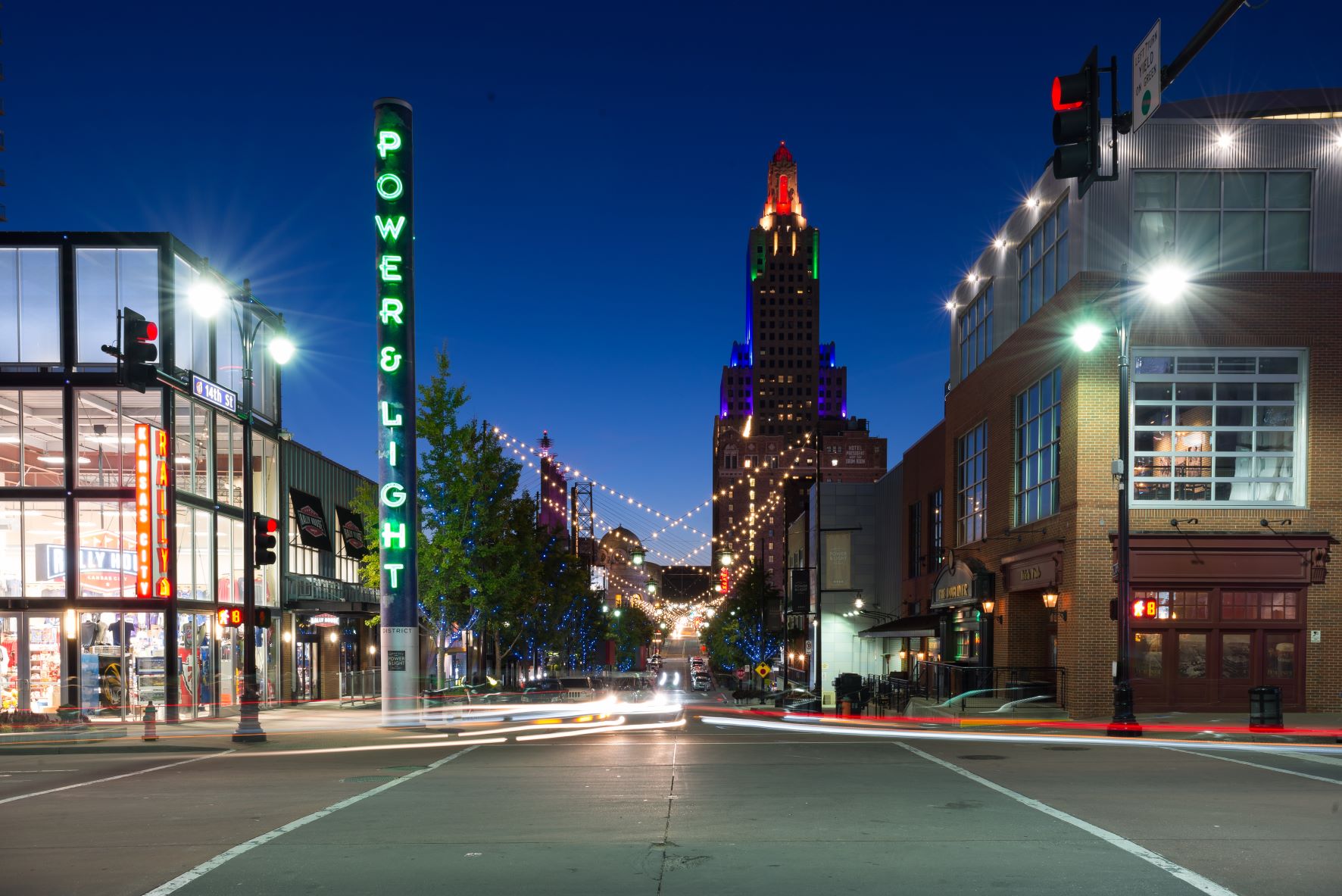 As of press time and through November 2021, Hermiston said Kansas City will host half a dozen citywide conventions, including back-to-back ones in October for the National Association of Credit Management and the American Association for Laboratory Animal Science.  
Although attendance is expected to be down, "we're still seeing some good activity with our large groups," Hermiston said. "Some are performing a little bit under, but again, the fact that they're moving forward and still bringing a sizable amount of people to the market is nothing but positive, because something's better than nothing." 
Hermiston added that according to his most recent reports as of press time, the Petfood Forum conference, which KC hosts annually, sold out all of its exhibit booths. And attendance was tracking with previous numbers. 
One of the city's biggest draws for business events might be its especially vibrant and livable downtown.  
"We have almost 30,000 people that live in downtown Kansas City," Hermiston said. "It's just a very livable, walkable, safe and clean downtown. I think a lot of people are really taken aback by that in a good way when they get here." 
And more hospitality assets are in the pipeline, as the city continues to invest in tourism. In 2023, visitors can expect a new single terminal at Kansas City International Airport, and in 2025, an expansion to its streetcar operation. Also in 2023, the NFL Draft will make its way to KC. 
"Kansas City is a hidden gem right now," Hermiston concluded. "We have a lot of full-service, large hotels ready to hold your meetings." 
Connect
Visit KC | 816.691.3800  
Read Next: Chicago Welcomes Playful New Event Space, Other Midwest Openings and Renovations