What's New and On the Horizon in Missouri for Meetings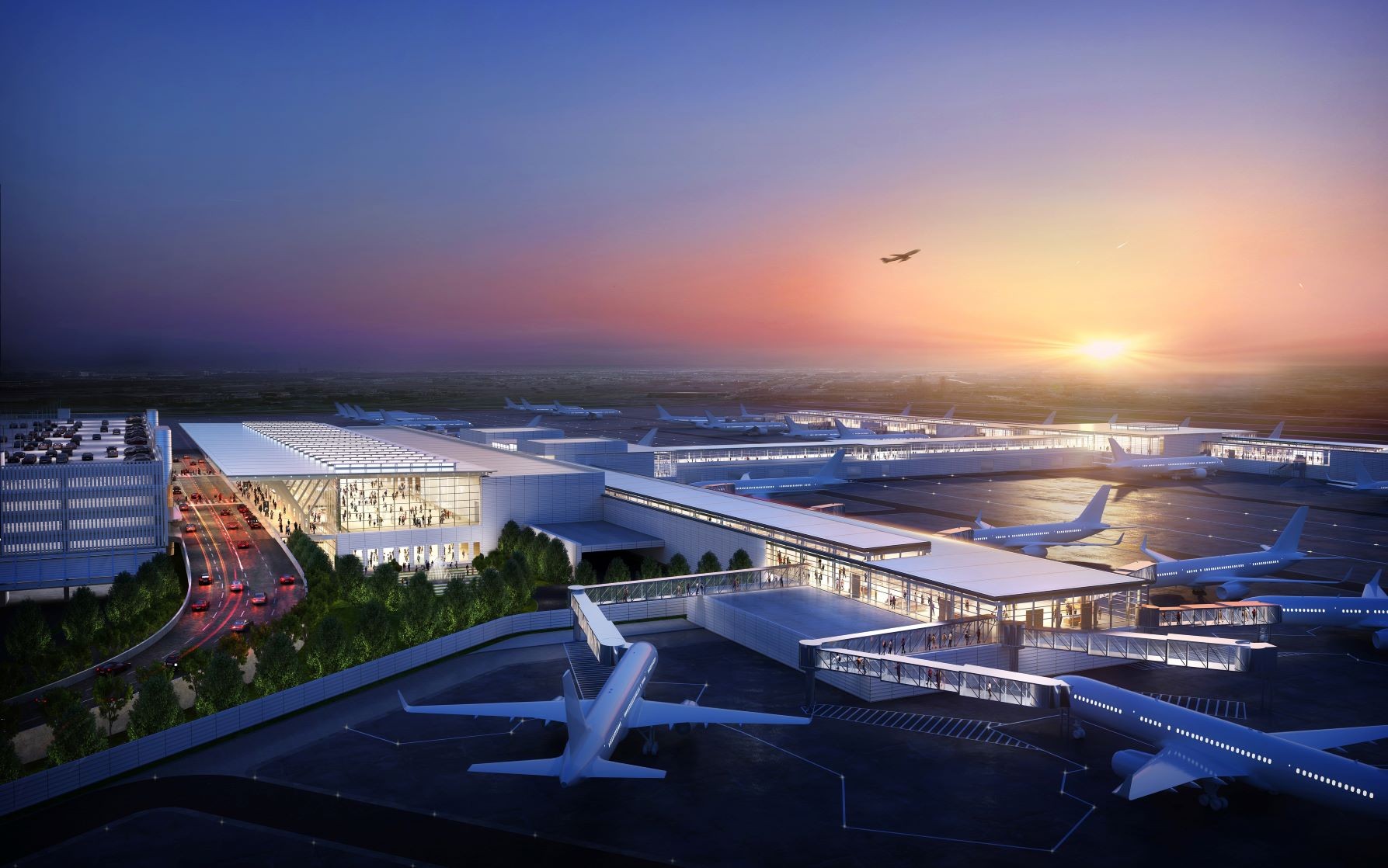 Rendering of the new single-terminal Kansas City International Airport, arriving March 2023. Courtesy: Visit KC
Development is booming in Missouri. And even though 2020 brought a catastrophic disruption to the MICE industry, Missouri still welcomed a handful of major hotel properties and made progress on some exciting ongoing projects.  
From a conference center in Springfield, a public transportation update in Kansas City to a forthcoming food hall in St. Louis, Missouri is ready to welcome back planners in a big way. Below, we break down some of the most noteworthy updates in those three cities as well as Columbia. 
A New Offsite Venue in Columbia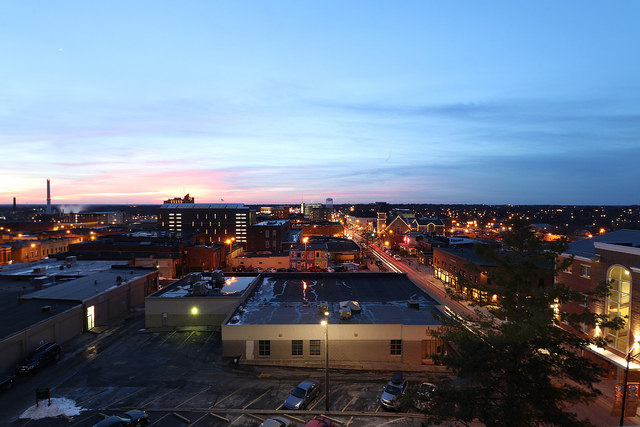 With its central location in Missouri, Columbia (also the home of the University of Missouri) is a haven for statewide and regional meetings, and it offers planners an exciting new offsite venue.  
The Atrium on Tenth is a brand-new, glass-fronted meeting and event space downtown that was renovated from a historic building with original brick from the late 1800s. The main space, the Great Room, offers more than 7,000 square feet of space that can accommodate 450 seated and 600 cocktail-style. The smaller lower Atrium seats 75 and can accommodate 125 cocktail-style. Additional services include bar and valet service. 
"[The building] has been converted into this really cool meeting and event space that, from the outside, almost looks like an old theater with a marquee—it's a great meeting option," said Megan McConachie, strategic communications manager for the Columbia CVB.  
"And then a lot of our different hotel properties, as much as they could during the pandemic, have taken this time to update their spaces," she added. "That's something planners can look forward to if they go on a site visit and want to see something different than what they're used to seeing here in Columbia." 
New Hotels, Streetcar Expansion in Kansas City 
In 2020, Kansas City welcomed two noteworthy hotels: Loews Kansas City Hotel in June and Hotel Kansas City in October. 
The new Loews property offers 800 guest rooms and is connected to the Kansas City Convention Center by an enclosed walkway. Along with 60,000 square feet of meeting space, the property also offers a lobby bar, signature restaurant as well as a three-meal restaurant, and an indoor lap pool. 
Housed in the historic Kansas City Club building downtown, Hotel Kansas City boasts 144 guest rooms and 15 suites with 1920s Victorian-inspired decor. The Kansas City Club, established in 1882, was one of the Midwest's premier social clubs; notable members include former U.S. president and Missouri native Harry S. Truman. The hotel offers 20,000 square feet of event space, which includes a 6,000-square-foot rooftop space.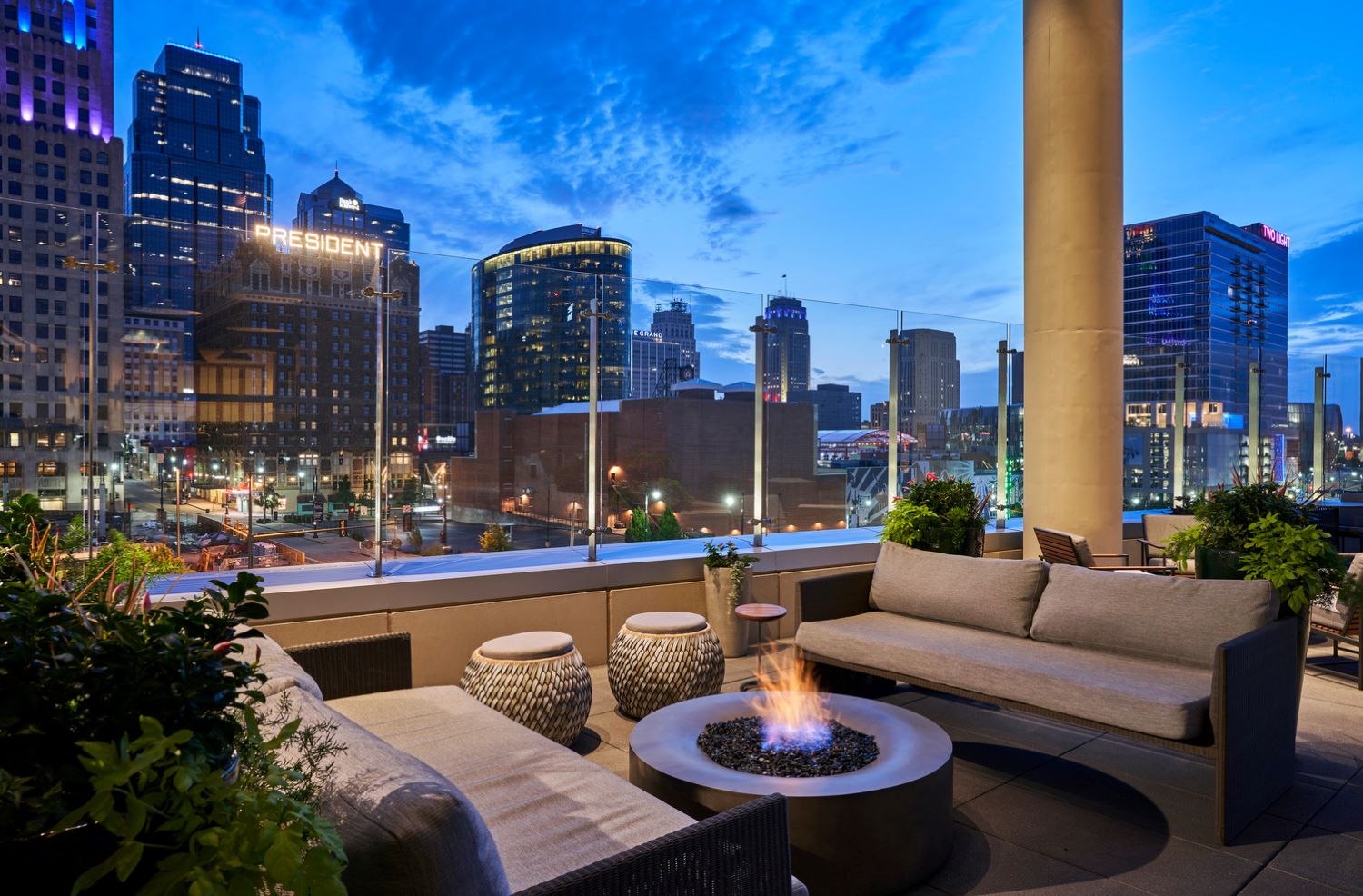 Hotel Kansas City is only a block away from the KC Streetcar route, which is undergoing an expansion that will be completed in 2025. The streetcar project is a free, convenient transportation option connecting the KC convention district with some of downtown's most popular entertainment districts. The streetcar project launched in 2016, and Visit KC said more than five million riders have traveled the 2.2-mile starter route, which features 16 stops between River Market and Union Station/Crown Center. 
A 7-mile, $351 million extension to the route is underway. Funding has been secured and construction will begin in 2022. 
Also on the horizon in Kansas City is the new single terminal at Kansas City International Airport, arriving March 2023. Visit KC said construction, which is ongoing and not impacting current travel, recently eclipsed the halfway point. The new single-terminal design will comprise 1 million square feet and 39 gates, as well as post-security shopping, larger restrooms, more local dining options and passenger lounges. 
[Related: 4 Iconic Foods and Drinks of Kansas City and St. Louis]
A New Conference Center in Springfield 
In late 2018, Springfield's DoubleTree by Hilton Hotel welcomed a state-of-the-art conference center to its already existing convention space. The Glendalough Conference Center now offers 20,000 square feet of meeting space and can accommodate events of up to 600 people. It also features six multi-functional meeting rooms, customizable F&B options and in-house staff. 
"The hotel can now handle larger conferences than it could before," said Dana Maugans, director of sales for the Springfield, Missouri, CVB.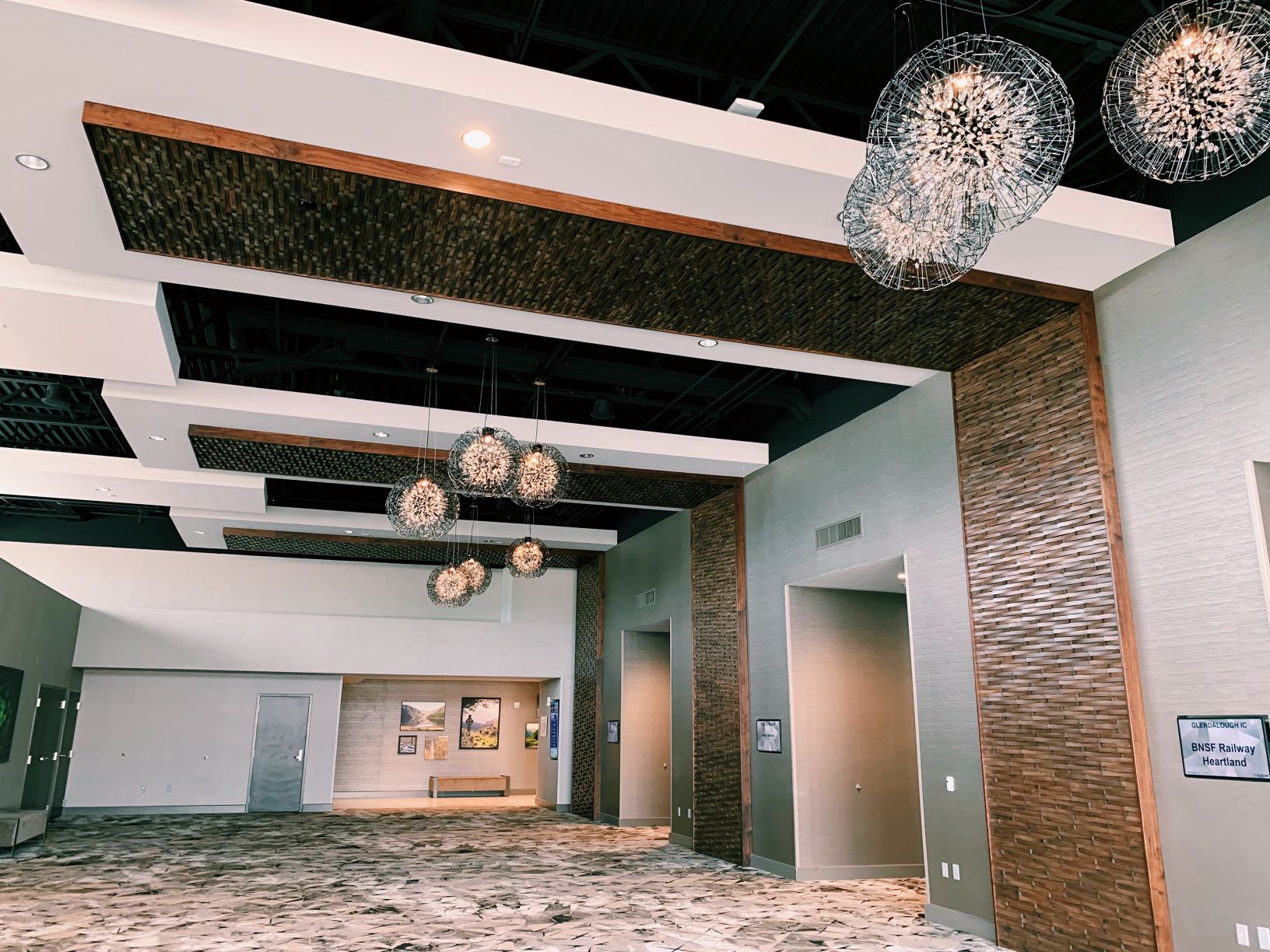 Downtown, boutique property Hotel Vandivort recently added 50 rooms to its portfolio, bringing its total to 98 rooms. It also opened a beautiful rooftop bar with sweeping views of downtown Springfield.  
As for attractions, Maugans urged planners to be on the lookout for BigShots Golf, which is slated to open in June and will be located catty-corner from the DoubleTree. Sitting on 12 acres, the golf entertainment and recreation complex will provide a two-story driving range with 56 bays and a six-hole mini golf course. It'll also offer 3,500 square feet of meeting space. 
What's New in St. Louis? 
Along with a slew of new hotels that have opened in the Gateway City in the last three years—Live! By Loews, Angard Arts Hotel, The Hotel St. Louis, Aloft Hotel and The Last Hotel—St. Louis has its fair share of exciting developments in the pipeline. 
The Brickline Greenway (formerly called the Chouteau Greenway) is a walking and recreational path that aims to connect some of St. Louis' most popular greenways, including Forest Park (home to the famous zoo and art museum), Gateway Arch National Park, Fairground Park and Tower Grove Park. A completion date is still TBD, but the project hopes to become a part of St. Louisans' everyday experience, as well as to help visitors easily navigate the city's many revered parks and attractions.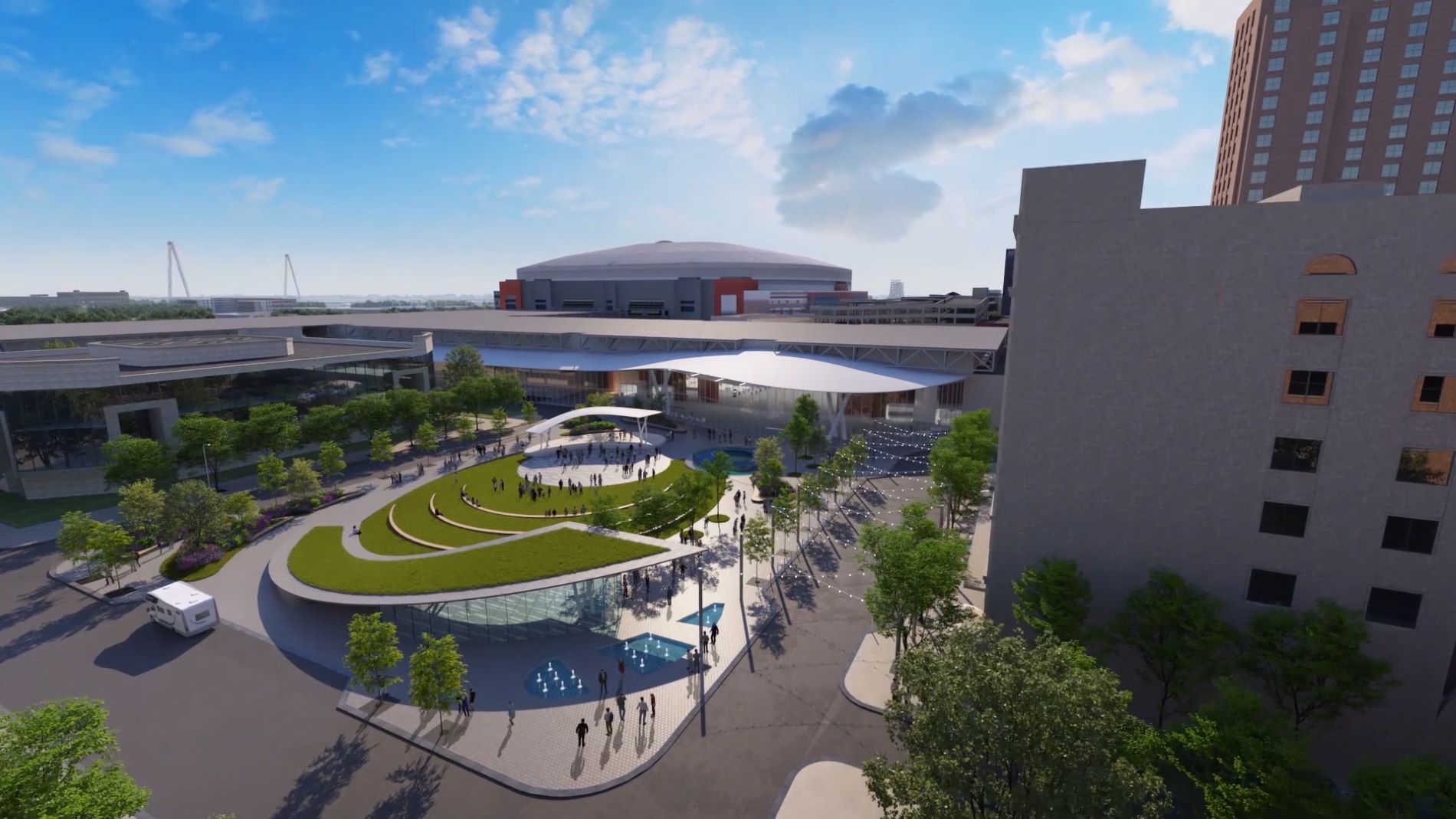 It's already hosted a pop-up winter market, and plans are in the works for a concert series, but City Foundry STL hopes to fully open this summer in Midtown. The mixed-use development will transform the historic Federal-Mogul foundry building into a "hub of innovation," featuring St. Louis' first true food hall, as well as retail, office space and other entertainment experiences.  
And America's Center Convention Complex, located downtown, will undergo a $175 million expansion and facelift, with plans for improved and redesigned exhibit space and a new 60,000-square-foot ballroom that opens to a ground-level outdoor pavilion. Planners looking to go hybrid in St. Louis can make use of the convention center's new StreamStage, offered in the Ferrara Theatre and available to rent for either a half-day or full day. Features include a production manager, internet bandwidth for live streaming, HD camera and a studio backdrop with lighting and projection capabilities. 
Connect 
Explore St. Louis | 800.916.8938 
Springfield, Missouri, CVB | 417.881.5300  
Visit Columbia MO | 573.874.2489  
Visit KC | 816.691.3800 
Next: 4 New Hotels in the Midwest to Consider for Future Meetings