How Atlantic City's Entertainment Scene Boosts Its Allure for Meetings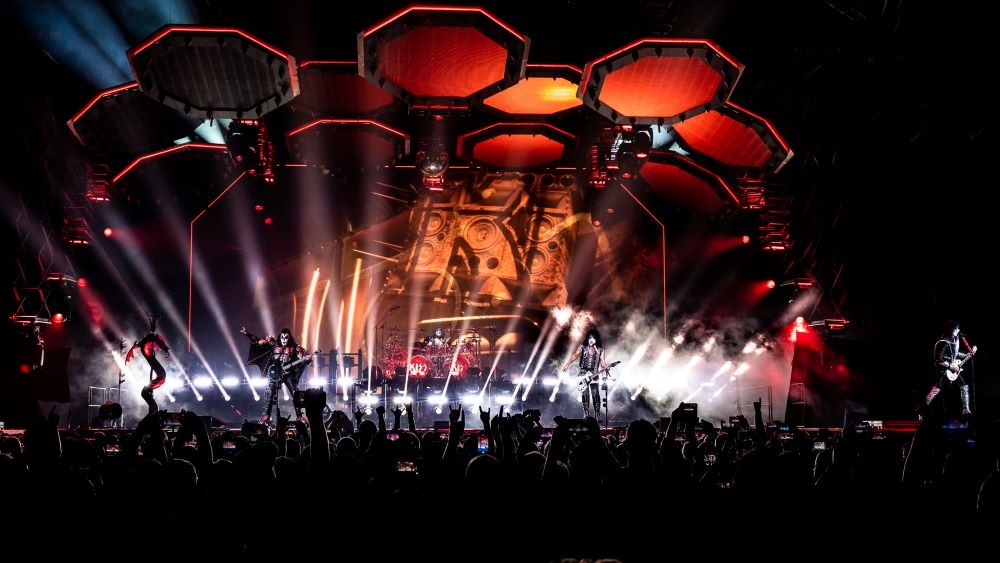 KISS performing at Hard Rock Live at Etess Arena. Credit: Hard Rock Hotel & Casino Atlantic City
Barry Manilow and the Beach Boys. Johnny Carson and Joan Rivers. Liberace and Luciano Pavarotti. The Rat Pack and the Rolling Stones. The Who and Stevie Wonder. Appearing in legendary venues including the Steel Pier, Jim Whelan Boardwalk Hall and Resorts Casino Hotel, the top names in showbiz have entertained Atlantic City crowds for over a century.  
From comedians and crooners to rappers and rockers, today's biggest stars are attracting audiences back as the fabled seaside destination rebounds from the pandemic. 
"Bringing back entertainment to Atlantic City has been an important economic driver and an added boost to bringing visitors back," said Meet AC President and CEO Larry Sieg. "We applaud our casino and non-casino venues as they continue to work diligently, creatively and safely to secure headline entertainment, local musicians, comedians and many more dazzling acts. Atlantic City remains to be the premier destination along the East Coast for its first-class entertainment." 
With multi-purpose stages across town and exciting new venues on the way, Atlantic City continues to be a top ticket for high-level entertainment. 
[Related: Atlantic City's Bold Renewal Plan for the Future]
Caesars Brings Back the Classics 
Launched in NYC in 2006, Spiegelworld has redefined the live experience with risqué, story-driven sensations including Absinthe at Caesars Palace, Atomic Saloon at the Venetian and new "Italian-American Psychedelic" restaurant concept Superfrico at The Cosmopolitan of Las Vegas.  
In a nearly $75 million deal announced this October, Caesars Entertainment is partnering with the entertainment trailblazer to create three new live shows at Caesars resorts in Las Vegas, Atlantic City and New Orleans.  
In Atlantic City, Spiegelworld will resurrect the historic Warner Theatre. 
Opened in 1929, the 4,300-seat showroom and movie palace, located on the Boardwalk steps from Caesars Atlantic City, was the crown jewel of Atlantic City. In 1957, the owner passed on booking Elvis Presley after refusing to believe that a big act could have such "a crazy name." Elvis never played Atlantic City. 
Targeting an early 2023 opening, the new Spiegelworld Theater will incorporate the Warner's magnificent original Spanish-Mediterranean facade.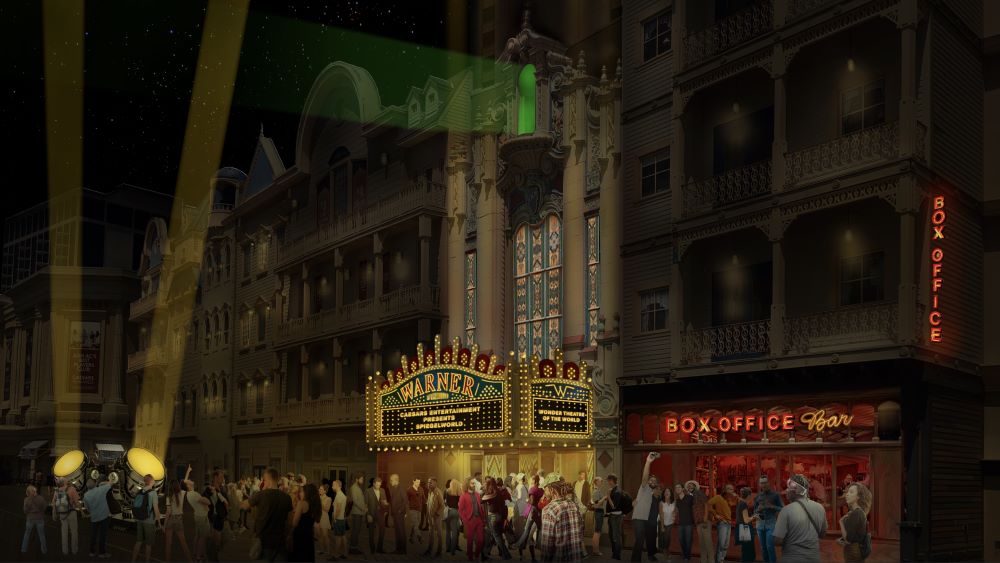 As part of its $400 million master plan commitment to investing in Atlantic City, Caesars Entertainment is also expanding its partnership with Nobu Hospitality by bringing a Nobu hotel and restaurant to Caesars Palace Atlantic City. The Nobu project is slated for next summer at the resort, where the 1,500-seat Circus Maximus Theater hosts shows and events. 
Starting out as teenagers singing on Brooklyn street corners, the Mystics rose to fame behind their 1959 hit single "Hushabye." Enshrined in the Doo Wop Hall of Fame, the group members' version of "Over the Rainbow" closes out episode 68 of The Sopranos. Founding member Al Contrera, who is performing this November at Harrah's Resort Atlantic City with another Brooklyn original, Emil Stucchio and the Classics, has a long-running association with Atlantic City. 
"We've played Caesars, Tropicana, Resorts and The Claridge with names including Little Anthony and the Imperials, Frankie Avalon and Bobby Rydell," said Contrera, whose 2018 memoir Hushabye: The Mystics, the Music, and the Mob is a gripping real-life account of one of America's most fabled musical eras. "It's great to be back in front of a live audience in this classic entertainment destination." 
Staged at Harrah's 1,200-capacity group-capable Concert Venue, the "From the Heart" benefit show, presented by The East Coast Hall of Fame, also features Rydell, the teen legend whose stamp on the Jersey Shore sound and the '50s era inspired the fictional "Rydell High" in Grease. 
Live entertainment and dynamic new "Vibe Dining" experiences are among the group draws at Harrah's domed, multi-level Pool After Dark venue. Versatile rentals options include the seasonal outdoor rooftop deck and 2,000-capacity buyouts. 
Celebrating its 40th anniversary this year, Caesars' third property, Tropicana Atlantic City, offers headliner and diverse other entertainment at the 2,000-capacity Broadway-style Tropicana Showroom.  
Let's Groove Tonight 
Celebrating its 50th anniversary this June, multi-flag Hard Rock International offers a preeminent medley of meetings and music at its group properties. Since opening in 2018, Hard Rock Hotel & Casino Atlantic City, true to the guiding brand mantra of "Love All, Serve All," has been an avowed ambassador for the destination.
This summer, the property hosted acclaimed '90s rock band Counting Crows for 10 nights, rehearsal time included, for free on their tour stop and performance at the versatile 7,000-capacity Hard Rock Live at Etess Arena.  
"This was us following through on the promise that we're going to be the entertainment destination in the region—not just for the customers, but for the artists," said Mike Woodside, the property's vice president of entertainment and marketing services, in an August 2021 interview with ROI-NJ. "We want to make sure that we're known as being friendly to the entertainment business."  
With KISS, Pitbull, Toby Keith and Guns N' Roses also hitting this Etess stage this year, the property has been equally kind to music fans. This December, I boogied down to the wonderland music of Earth Wind & Fire and my feet barely touched the floor. And the party keeps going with concurrent live entertainment and nightlife offerings at the property's other stages, including the 1,300-seat Sound Waves theater and Lobby Bar.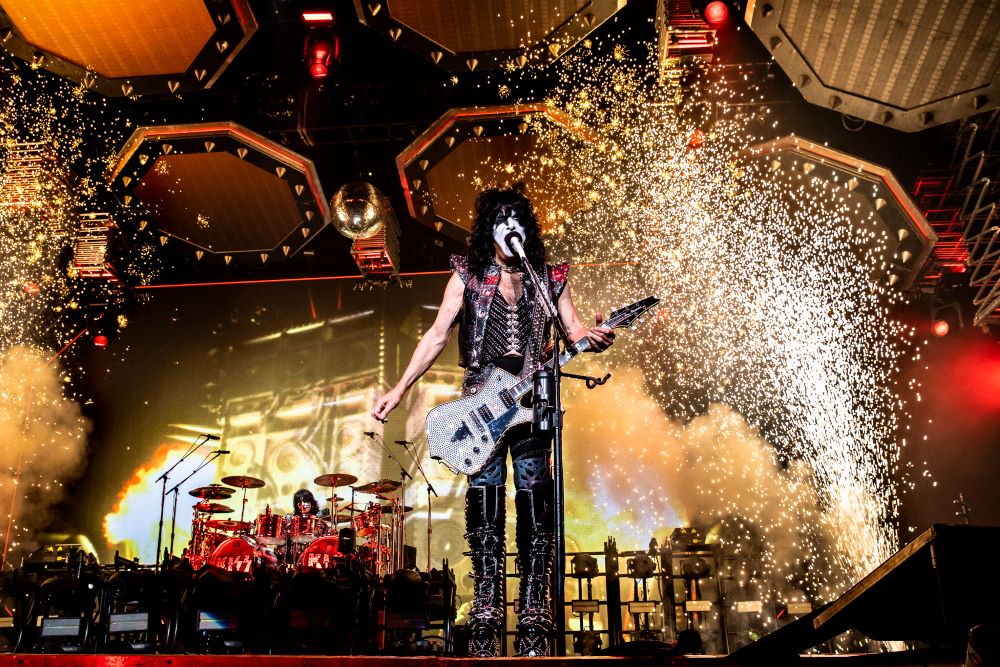 Approaching its 20th anniversary in 2023, Borgata Hotel Casino & Spa has long brought chart-topping transformative power to the market. That includes big-name showcases at the resort-casino's primary performance space, The Event Center. 
Hosting acts including Santana, Chicago and Gary Clark Jr. in 2021 and with Reba "The Queen of Country" McEntire and Boyz II Men among the bookings for early 2022, the 30,000-square-foot venue is also a marquee choice for meetings and events. Featuring a full-sized performance-grade stage built on hydraulics and 10 venues, The Event Center can flexibly accommodate 10 to 3,500 people, including 3,200-capacity theater-style gatherings and 1,700-capacity banquets. 
For more intimate live engagements, the 900-capacity Music Box hosts a range genre-spanning headline acts, such as Steve Martin and Martin Short, scheduled for March 2022. Additional entertainment venues include the tequila-driven Gypsy Bar, Level One Cocktail Bar & Lounge and pulsating Premier Nightclub. 
The Show Goes On 
There is something for every taste in Atlantic City. This September, legendary Rock and Roll Hall of Famer Alice Cooper played at Ocean Casino Resort's 5,000-capacity event-capable Ovation Hall. In October, Hard Rock's Etess Arena hosted the 30th edition of the Miss'd America drag queen pageant. That same month, velvet-voiced Canadian crooner Michael Bublé played a sold-out show at 14,770-seat Jim Whelan Boardwalk Hall. Built in 1929 to host the city's growing convention industry, the historic barrel-vaulted building also features the group-capable 3,200-capacity Adrian Phillips Theater.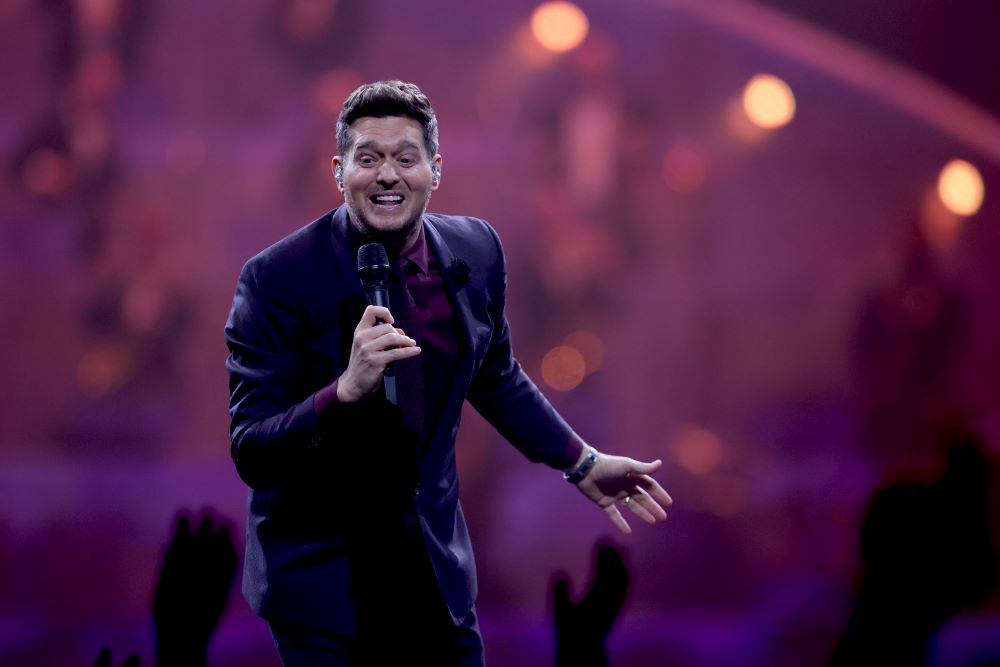 Unique group destinations include the Orange Loop. Covering three beach blocks behind the Boardwalk, plans for this eclectic dining and entertainment neighborhood include the Cardinal Restaurant & Hotel. Announced in September 2021, this $5 million boutique hotel will reportedly feature a 300-seat ground-floor restaurant and rooftop dining. 
Beachfront developments, meanwhile, may include seasonal beach bars and permanent concert venues in front of Bally's Atlantic City, which is currently undergoing a state-approved $100 million makeover, and Ocean Casino Resort. As reported locally this June, the City Council approved resolutions for each property to begin negotiating redevelopment agreements for the respective projects. 
Connect
Meet Atlantic City 
(609) 318-5538   
Read this next: Gaming Destinations Regaining Ground Lost to Pandemic