Chicago Hotel Brings Street Art Inside Every Guest Room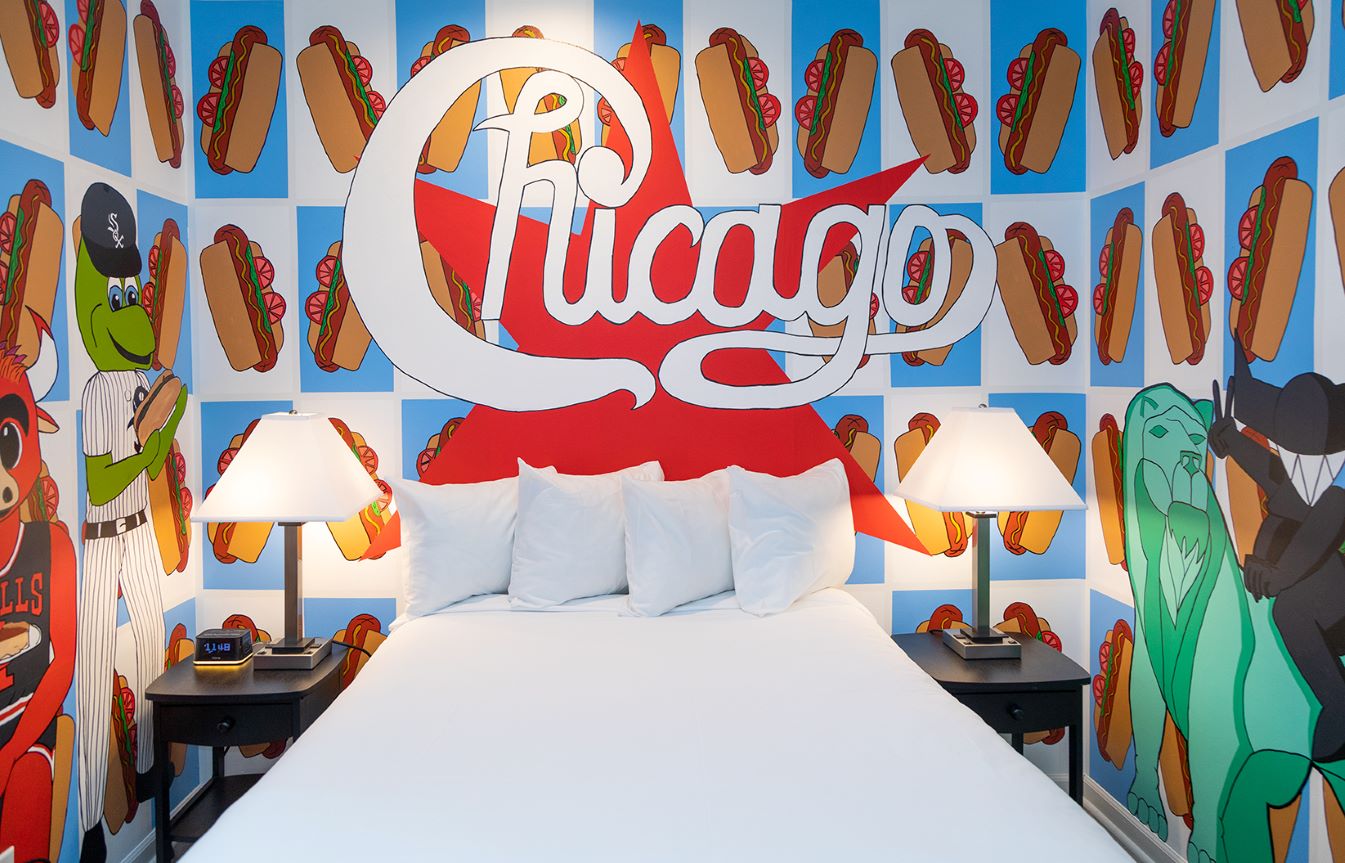 Hotel Chicago West Loop expanded its hand-painted street mural concept to all 116 of its guest rooms. Credit: Keenan McCarthy
Stay up to date on the latest venue openings and property renovations, including these found in the Midwest.
Illinois 
One of Chicago's most popular attractions welcomed its first hotel. Sable at Navy Pier Chicago, Curio Collection by Hilton debuted directly on the pier with access to all of pier's amenities and direct access for parking. The property—Curio Collection's 100th—is now fully open and boasts 223 guest rooms, all with nautical-themed designs and floor-to-ceiling windows with views of Lake Michigan and the city skyline. 
Planners can work with more than 4,000 square feet of event space, including six meeting rooms, that can accommodate up to 150 attendees. The hotel was strategically designed to have three separate towers so guests looking to host an event have the option to rent an entire wing of the hotel to enjoy extra space and privacy.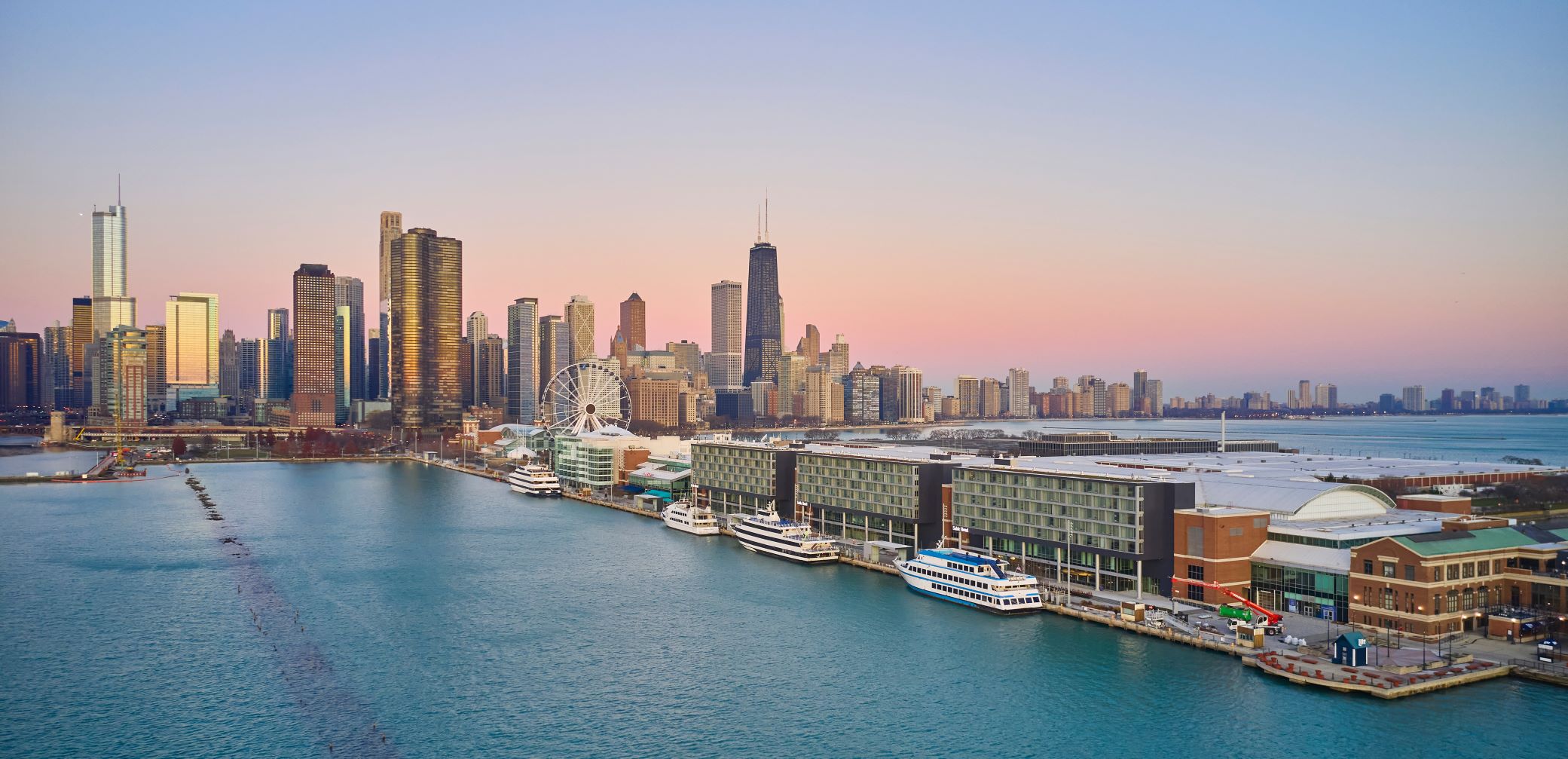 Onsite dining concepts can also accommodate groups: Lirica serves up Latin-inspired cuisine while Offshore is a 20,000-square-foot rooftop bar and terrace complete with firepits and an entertainment area. 
Along with Navy Pier's many activities, Sable guests are near attractions like Cloud Gate, the Magnificent Mile and the Wrigley Building.  
Ohio 
Cincinnati's newest luxury hotel is The Lytle Park Hotel, featuring 106 oversized guest rooms, including 18 two-bedroom suites, and more than 10,000 square feet of meeting and event space.  
The AAA Four Diamond property is connected to historic Lytle Park and has roots tracing back to 1909—the site of The Lytle Park Hotel was once known as the Anna Louise Inn, which provided suitable and safe housing for young women from rural areas coming to Cincinnati for work. (The facility was later relocated to Mt. Auburn and remains in operation.)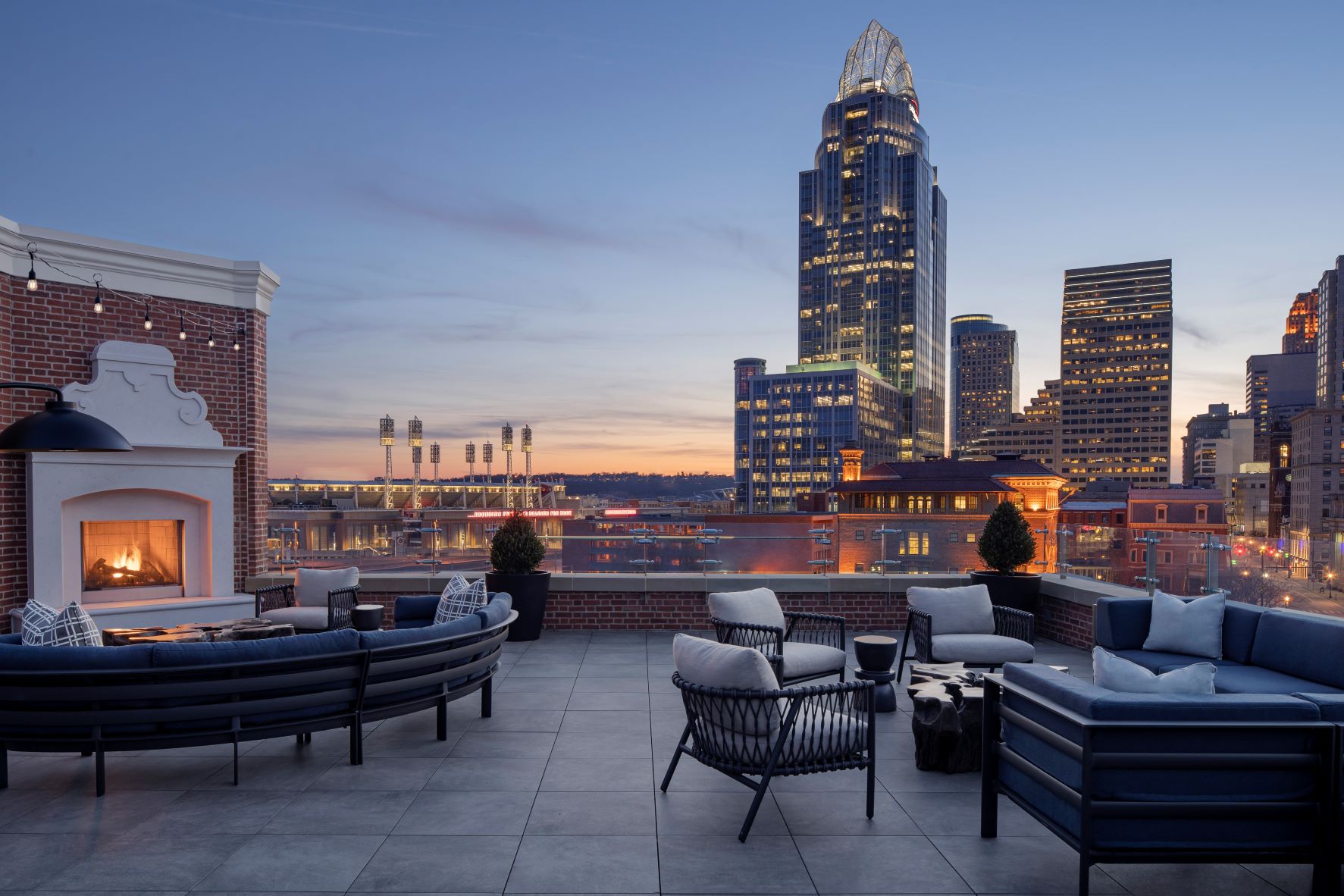 The hotel features eight meeting rooms designed for small-to-medium groups, including a rooftop venue, Vista, with a retractable cover for indoor-outdoor gatherings. Also onsite is a wine and cocktail bar and a fine dining Italian restaurant and lounge, Subito, which opens to the outdoors.  
Oklahoma 
A new venue is now open in Oklahoma City. The First Americans Museum celebrates our shared American history through the collective stories of 39 distinct tribal nations in Oklahoma today. Ideal for convention receptions and group tours, the museum features Smithsonian-affiliated artifacts selected by the all-native curatorial staff, as well as native-inspired cuisine at its full-service restaurant.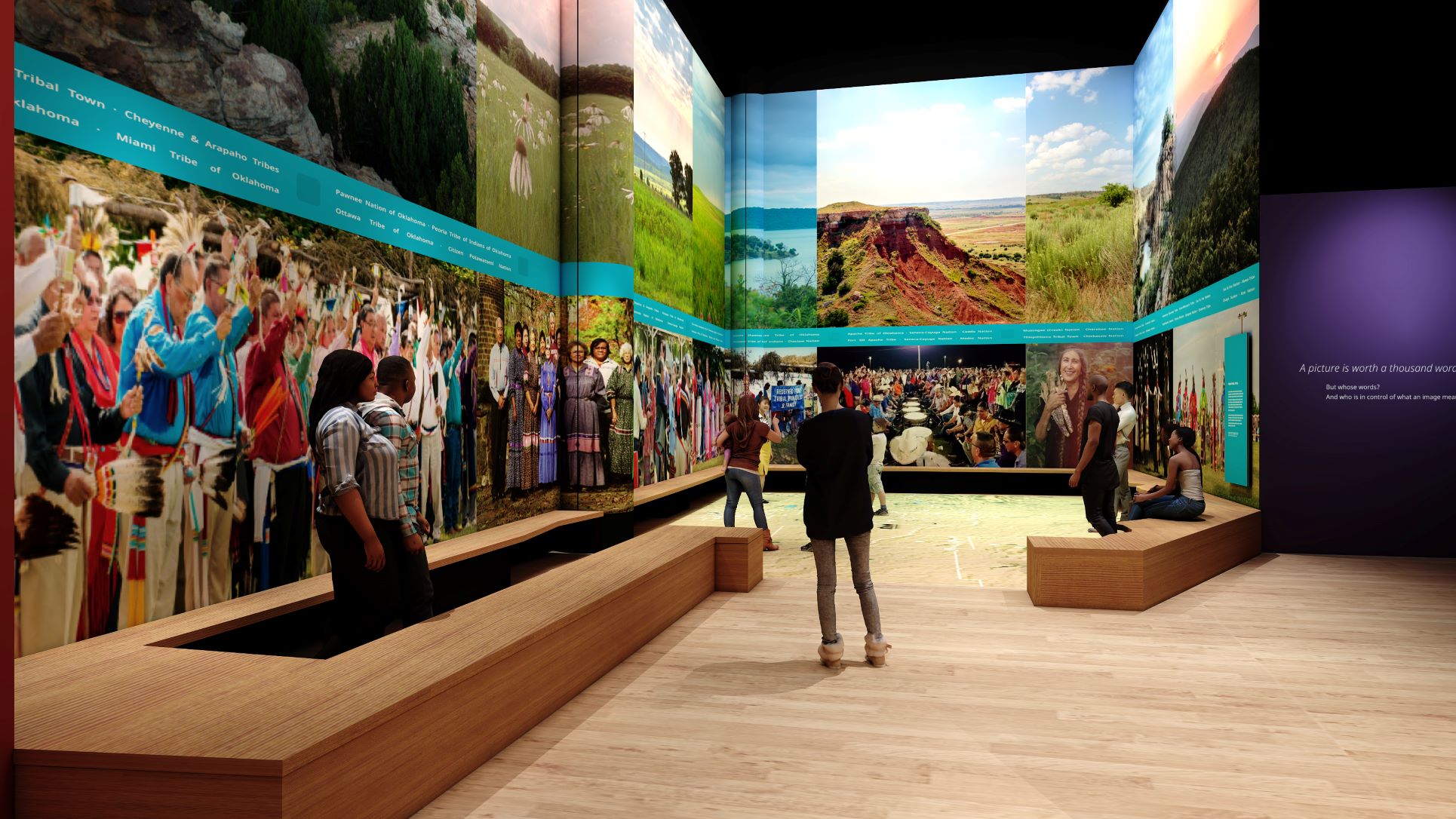 The museum's design is steeped in symbolism. As visitors approach the grounds, the iconic earthen mound is a tribute to the mound-builder civilizations. A walk to the top represents life's journey and the connection to the cosmos.  
Another highlight is the Hall of People, comprising 10 columns, each representing the 10 miles traveled daily by native people from their original homelands to Indian territory during forced removal. The hall serves as a programming space and is the museum's largest special events venue.  
Chicago Hotel Brings Street Art Inside Every Guest Room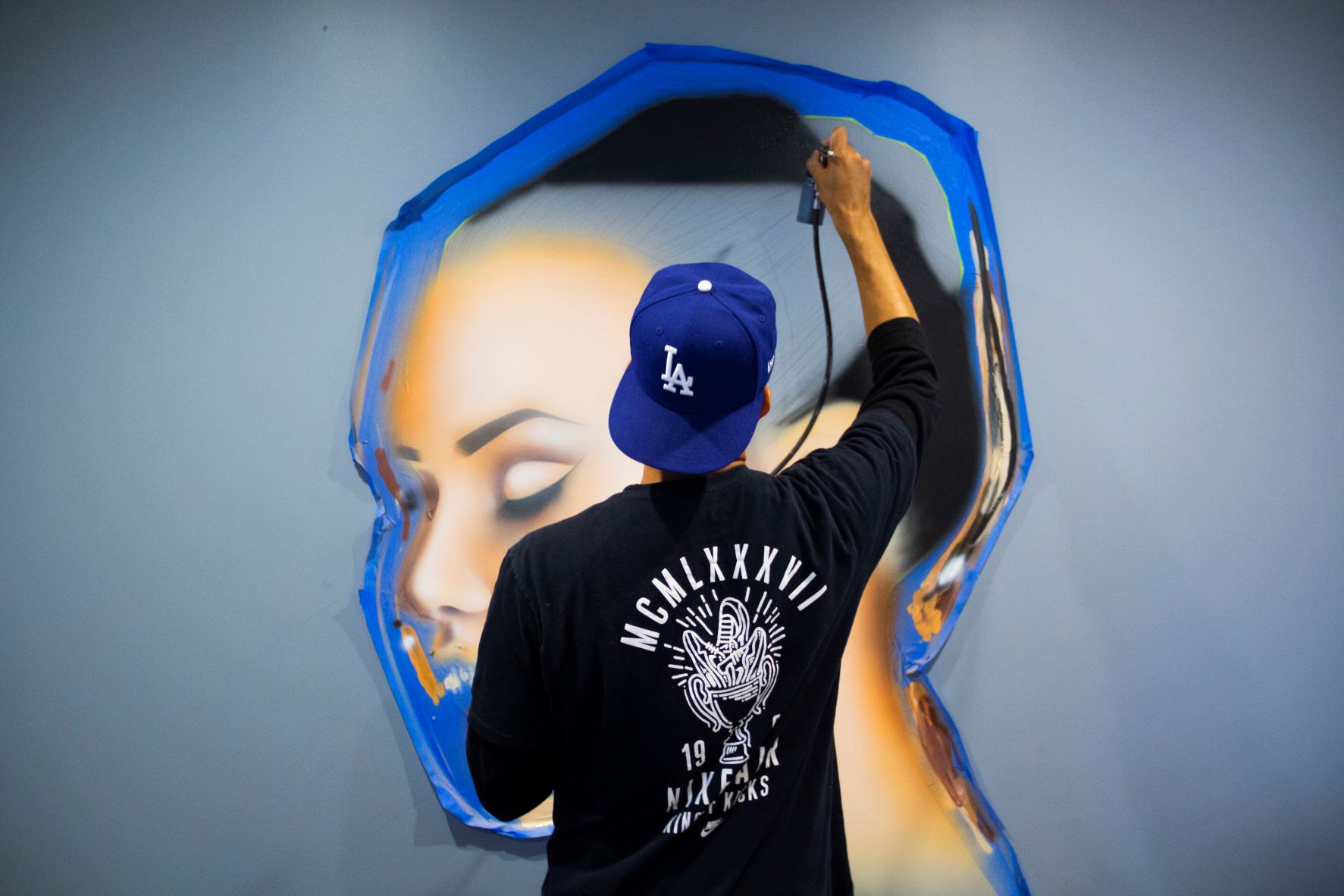 Hotel Chicago West Loop, an independent boutique hotel in Chicago's West Loop neighborhood, expanded its street mural concept to all 116 of its guest rooms. This dual-purpose property doubles as an alternative gallery and it launched its Annex Murals exhibit in 2018 to give guests a fully immersive cultural experience by offering 15 hand-painted rooms by 12 local artists.  
The floor-to-ceiling graffiti and oil-based murals, which cover one to all four walls of each guest room, feature various tributes to Chicago life, as well as signature elements from well-known street artists like JC Rivera and Eloo. 
Annex galleries at Hotel Chicago West Loop also encompass the lobby and all four levels of guest hallways, both permanent and rotating. This immersive experience is meant to reflect the creative spirit found throughout the West Loop neighborhood. 
Other amenities at the property include complimentary Wi-Fi, beds with memory foam mattresses, a 24-hour fitness center and private parking.   
Read Next: Art Deco Boutique Hotel Opens in Indianapolis' Historic Bottleworks District