Hospitality School Professors Share What Skills Future Planners Will Need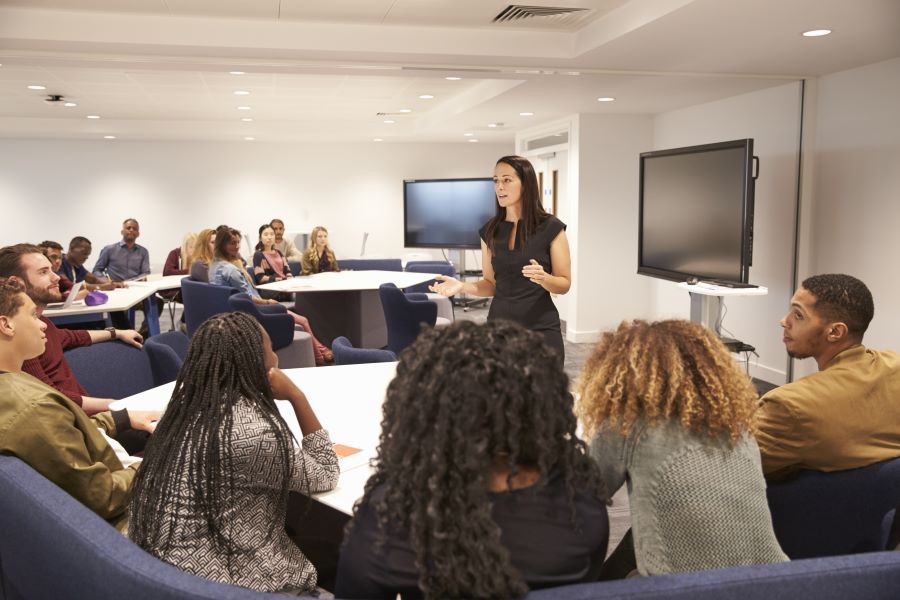 The global pandemic radically disrupted the very way we conduct meetings as in-person events were canceled and meeting and event planners had to rapidly adjust to a virtual environment that demanded a radical transformation in their core skills to stay relevant—and employed.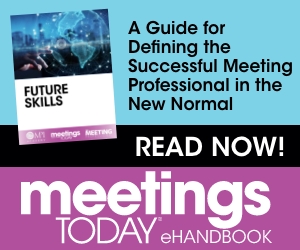 But it can be argued that this abrupt transformation was really the culmination of forces that have been in play for years, as technology, data analytics and cross-departmental communication and strategic coordination have propelled the requirements of what it means to be a successful meeting planner beyond site selection and logistics and travel management. 
And as with any major shift in a profession, the skills needed for success are quickly becoming core elements in the colleges and universities that are building the next generation of meeting and event planners. Conversely, current meeting and event planners can discover what skills they need to develop or sharpen in order to remain relevant. 
Following are the observations of several hospitality school professors who are preparing their students for successful careers in the meetings and events industry by focusing on the skills they need to develop in a highly dynamic environment. 
[Related: How to Embrace the New Era of Meeting Professional Skill Sets]
Future Skills Taught by Hospitality Schools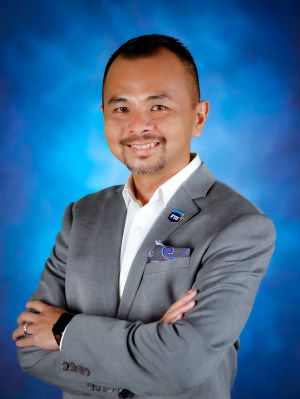 Dr. Michael Cheng
Dean 
Florida International University, 
Chaplin School of Hospitality & Tourism Management. 
The future competencies that clearly rise to the top include mastering digital skills, how to crunch analytics strategically and learning core marketing concepts, as meetings and events in many cases have undergone a migration to fall under the marketing umbrella. 
"There is definitely a need to incorporate digital skills along with analytics and marketing skills," says Dr. Michael Cheng, dean of Florida International University's (FIU) Chaplin School of Hospitality & Tourism Management. "We have taken a holistic approach toward our curriculum and woven a technology thread throughout all of our courses. Our faculty have deconstructed our curriculum and are currently making the necessary changes to all of our courses, without losing sight of the need to continue emphasizing soft skills like teamwork, communication, critical thinking, emotional intelligence and strategic thinking and innovation." 
Cheng says one way FIU has stayed on trend was to offer Programming-On-Demand, a series of one-credit hour-long courses that are outside of its core curriculum and taught by hospitality professors. This allows students to learn skills on the quick, without having to wait a year until a new course can be offered.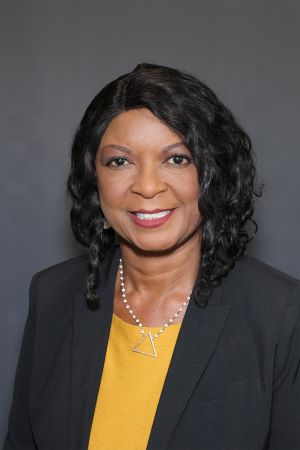 Dr. Suzzette Shaw Goldmon, Ph.D. 
Assistant Professor of Hospitality and Tourism 
Department of Human Sciences 
The University of Arkansas at Pine Bluff 
According to Dr. Suzzette Shaw Goldmon, Ph.D., assistant professor of hospitality and tourism, Department of Human Sciences, The University of Arkansas at Pine Bluff, the future work environment itself is a trend her university prepares students to adapt to. 
"One of the things that I have started to stress, especially in the last year and a half, is technology and being flexible, and being able to operate remotely," she says. "You need to create a plan and details and execute from a distance, and as an advantage, that opens up the whole world to us." 
The ability to operate in a digital world, including effectively using social media channels to create interest in destinations and meetings, is a key to success now and in the future. 
"I want to extend the world to them and say, 'You need to be really proficient with technology, have great graphic skills and great written communication skills, so when you describe that meeting, people will read it and want to register for it,'" Shaw says. "I envision it being more 3-D, more exciting. I expect my students to be able to take that to a higher level, so that first eye contact you make with whatever people see it, it makes them want to participate." 
Shaw says that students also need to sharpen their communication skills in this new environment to be able to respond quickly in a professional, constructive way to negative comments that may be posted in the myriad social media and online channels. 
[Related: The Path to a Successful Tomorrow]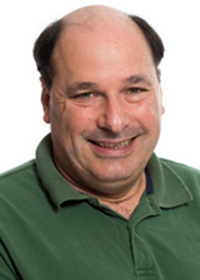 Kevin Dunayer 
Assistant Professor of Theater and Event Production 
George Mason University 
The most radical change forced on most planners who remained gainfully employed during the pandemic was the need to quickly master virtual meetings. While many in the meetings industry pine for the days when in-person events were basically the only game in town, there seems to be a consensus that virtual will live on, even if merely part of a hybrid event. 
"We've been focusing on virtual events, and the technology infrastructure and logistics that go into that setup," says Kevin Dunayer, assistant professor of theater and event production at George Mason University. "They learn what questions to ask clients, customer service, all of the things that revolve around both the possibilities of hybrid events or completely virtual events. They get a real strong dose of both. When they graduate, the goal is they're a complete person who can work in the industry and have a familiarity with everything there is to putting on an event, as the market may demand you have all of these skills and then some." 
According to Dunayer, important skills meetings and events students must master include the following: 
Computer skills 
Understanding processes, systems and design 
Understanding data systems 
Communication skills 
Demonstrating initiative 
Problem-solving skills 
The ability to think on your feet and react quickly 
"Data analytics will also be vital," Dunayer contends, adding that proficiency at understanding and executing the fundamentals of process are a key foundation no matter what the future brings. "It's hard to predict exactly where we're going to go, but if we give our students a strong foundation of process, then they can go out and react to those things when they go out in the world to work. They have the foundation to deal with anything as long as they understand the process of events. Technology is going to change. The baseline process is key to dealing with this change." 
Dunayer, who has taught at George Mason for 15 years, brought a background in events and stage production to the university, having spent a decade in New York City working on major events such as the American Image Awards, Grammys, NFL Draft and the Republican National Convention. 
This background led to him initially being hired to teach production and logistics, but that has morphed into instructing on virtual and hybrid events. 
"There's such a similarity between the two," he says of theater and event production and meeting and event planning.  
Perhaps ironically, Dunayer contends that his students will also need to sharpen their in-person communication skills to prepare for when traditional meetings resume. 
"They've been virtual for the last year and a half, so we want to have them increase their [in-person communication] skills because the last year and a half they've been in front of a computer," Dunayer says, adding that his students are eager for face-to-face education, as well as meetings and events, to resume.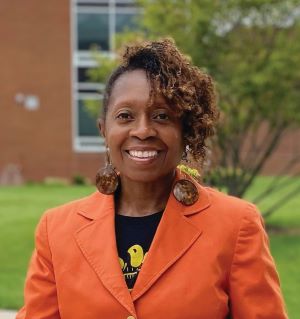 Dr. Berkita S. Bradford 
Associate Professor and Department Chair 
Department of Hospitality Management 
Virginia State University 
As the demographics of society are changing, with a surge of younger workers starting their careers and social advances creating a more positive environment for racial minorities, women and people from diverse cultural backgrounds, meeting and event planners must increase their cross-cultural understanding to be effective. 
"It's cross-cultural, but not only cross-cultural; I think it's imperative for the Millennials and Generation Z to understand it's cross-generational," says Dr. Berkita S. Bradford, associate professor and Department of Hospitality Management chair, Virginia State University. "[You may have a meeting] where you need additional hearing devices. And when you're looking at hybrid types of meetings, you're bringing more and more opportunities for people to attend, so now you're going to have to bring in translators." 
Along with developing skills to produce virtual and especially hybrid events, Bradford also believes that communications and marketing skills are becoming more integral to meeting and event planning, and may actually be a part of formal curriculum in the near future.  
Understanding business concepts such as financing and marketing, as well as technology—Virginia State University emphasizes that students should be Cvent certified when they leave—and partnering with those who are experts in those fields, will also be part of the future skill set.  
"I think that we have an opportunity on our level to talk about things like integrated curriculum," Bradford says. "We have an opportunity to pull in that mass communications course as free electives. 
"I think that now the industry is looking for a more specific skill set," she adds. "When you first got in it you heard things like, 'We can train them if they have a good personality.' I don't think it's that way anymore. There are more specific skills being required, like revenue management. It's almost an expectation. The industry is now expecting them to have more of a working knowledge of that."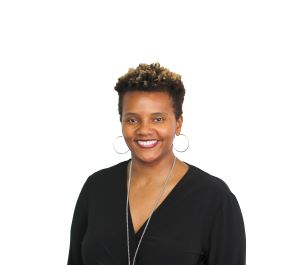 Dr. Erinn D. Tucker, Ph.D. 
Faculty Director and Associate Professor of the Practice 
Global Hospitality Leadership 
Georgetown University School of Continuing Studies 
Strategic digital analytics is a lofty, but necessary, goal for future meeting planners in a world that is increasingly run by number crunchers and analysts. 
"That data analytics piece is really understanding who our customer is better, and how the business interacts with the community," says Dr. Erinn D. Tucker, Ph.D., faculty director and associate professor of the practice, Global Hospitality Leadership, Georgetown University School of Continuing Studies. "At Georgetown, we've introduced not just digital marketing but also consumer insights. Everyone has to know that, and that's where data analytics is absolutely a part of it. 
"It's about knowing your customer," Tucker adds, "but also how does your customer really engage with the sponsor? We've always had that, but now we have accountability in whether we're reaching our target and how we're engaging." 
Tucker contends that the focus has recently shifted to suppliers in terms of demands on what planners must implement, such as hybrid meetings. 
"The supplier is really the one who has the upper hand in terms of protocol and what is required of planners to provide," she says. "Everyone wants a hybrid meeting but no one wants to pay for it. Those prices have not come down. Venues have requirements of how many people they can host. And it's not just COVID, it's a complete shift." 
These added skills and responsibilities are resulting in increasing clout for meeting planners, Tucker says. 
"The distance between a meeting planner and a board, or a meeting planner an executive area, that wall has just shut down now," she says. "Everyone is in that space now and interacting much more. In the past, the meeting planners did not have the strategic skills that were needed for that; it was very much just logistics. Now you're in the C-suite discussion. The planner is part of the strategy team and in the presence of the C-suite." 
The racial reckoning that society is undertaking is also greatly influencing how future meetings and events will be designed and executed in virtually every aspect, from speaker selection and marketing to reflecting a diverse audience in terms of meeting content, and beyond. 
"Diversity and inclusion is now in the lens of strategic design in coordinating meetings and on the supplier side," Tucker said. "On the multicultural end, it's very important to ask the questions and make that part of your assessment." 
Like the other professors interviewed for this story, Tucker is also seeing more synergy between communications majors and meeting and event planning curriculum. 
"I've had students that were communication majors," she said. "They understood the why of the event: why this is important; why a sponsor should be a part of it. They didn't know the what. Hospitality students understood the what part of it but not the why." 
In the end, Tucker has one key piece of advice for planners. 
"Flexibility is definitely number one," she advises. "Throw away your linear thinking and really put that spatial thinking into play, because that's what it is now." 
Key Skills for the Future 
Here are the skills meetings and hospitality professors believe are critical in the future meetings and events planning environment:
Virtual meetings proficiency 
Multi-cultural and multi-generational understanding 
Cross-discipline basics (i.e., marketing, business fundamentals) 
Computer/technology  
Analytics 
Understanding processes, systems and design 
Understanding data systems 
Communication (writing and graphic presentation skills) 
Demonstrating initiative 
Problem-solving 
Strategic and innovative thinking 
The ability to think on your feet and react quickly 
  Download Your Free Future Skills eHandbook