Sustainable Venues for Greener Meetings in the Pacific Northwest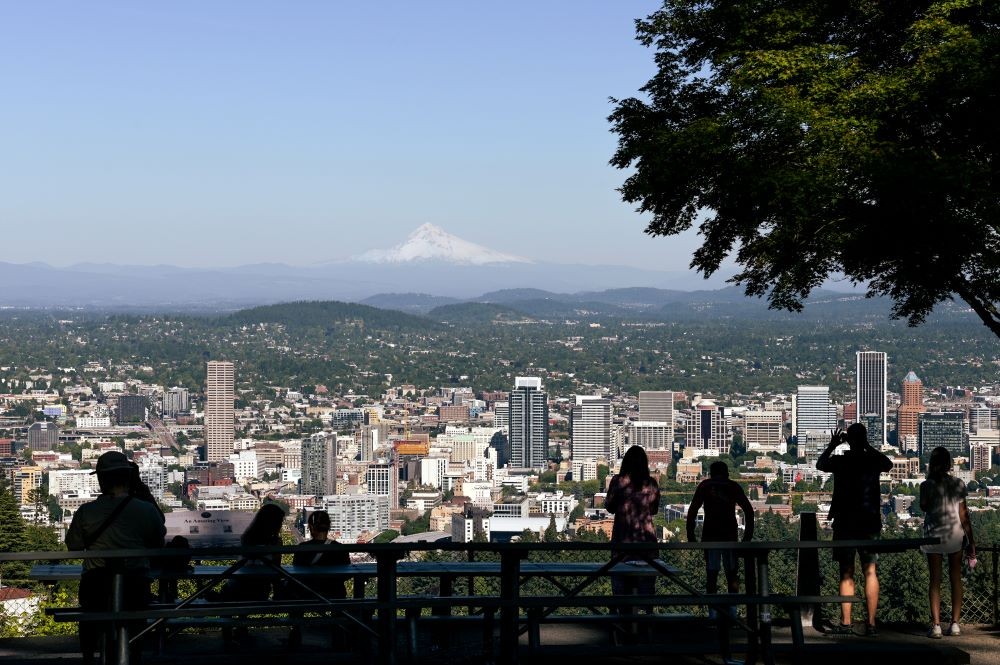 Portland Skyline and Mt. Hood. Credit Justin Katigbak
The Pacific Northwest is known for its lush, green scenery, so it should come as no surprise that its big cities are committed to sustainability and reducing the environmental impact of meetings and events. 
If sustainability is a new or ongoing priority for your company or clients, Portland, Oregon; Seattle; and Boise, Idaho, all provide venue options that can immediately help you green your meetings. Below are some of the highlights.
Portland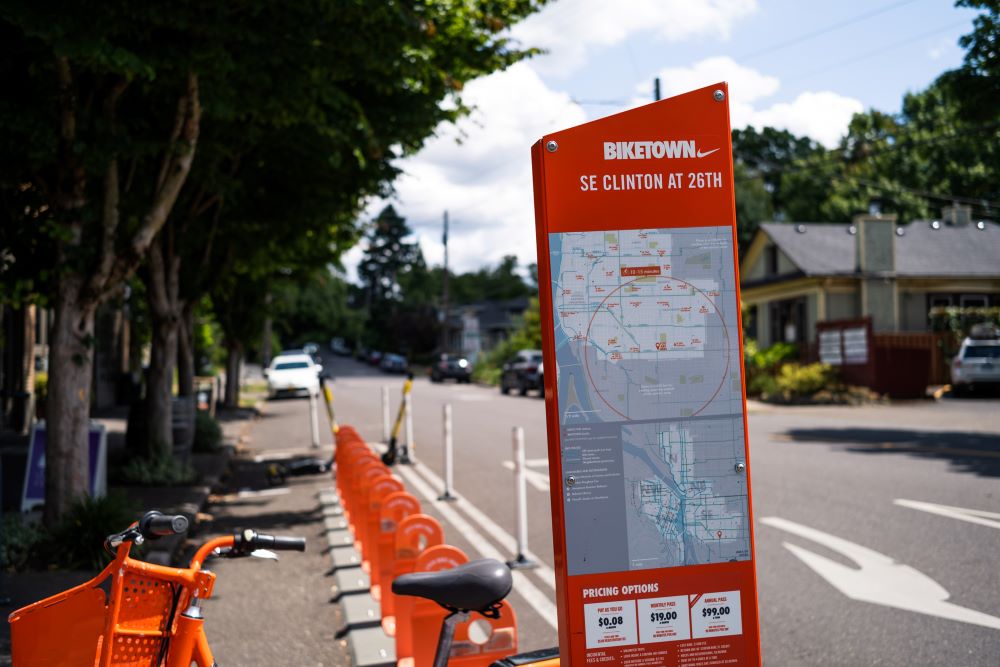 Portland is home to the largest event venue in the Pacific Northwest, and it's one that has led the way on sustainability efforts, too. The Oregon Convention Center (OCC) became the nation's first LEED-certified meeting facility in 2004 and went LEED Platinum in 2014—one of just two convention centers to have the designation. 
Following fresh renovations in 2019 totaling $40 million, the venue features 255,000 square feet of contiguous meeting space, 50 meeting rooms and two ballrooms. Renovations kept sustainability at the forefront, using environmentally friendly materials when possible, installing LED lighting that automatically brightens or dims depending on the natural light in the space, close attention to recycling and reducing the waste of materials, and more.
An impressive 6,500-plus solar panels at the convention center produce more than 25% of the facility's electricity, which is one of the largest solar panel arrays on a U.S. convention center.
OCC is also the only convention center in the U.S. to have earned a level 4 APEX/ASTM certification, the first standards created specifically for green meetings and events. This program, which is verified by the Events Industry Council, provides a roadmap for planning sustainable events.
The convention center has set goals for waste diversion, stormwater management and water conservation to protect Oregon's rivers and streams, purchasing local whenever possible to lower its carbon footprint as it relates to the supply chain, and more. 
Making greener choices when traveling to and from the convention center—along with throughout the city of Portland—is easy, too. The city's light rail connects Portland International Airport to the downtown core, the modern Portland Streetcar connects many of the city's neighborhoods and the biking culture is vibrant. Visitors can participate in Portland's bike sharing program, Biketown, and explore the city on two wheels via miles of protected bike lanes.
[Related: 5 Cozy Winter Retreats in the Pacific Northwest]
Seattle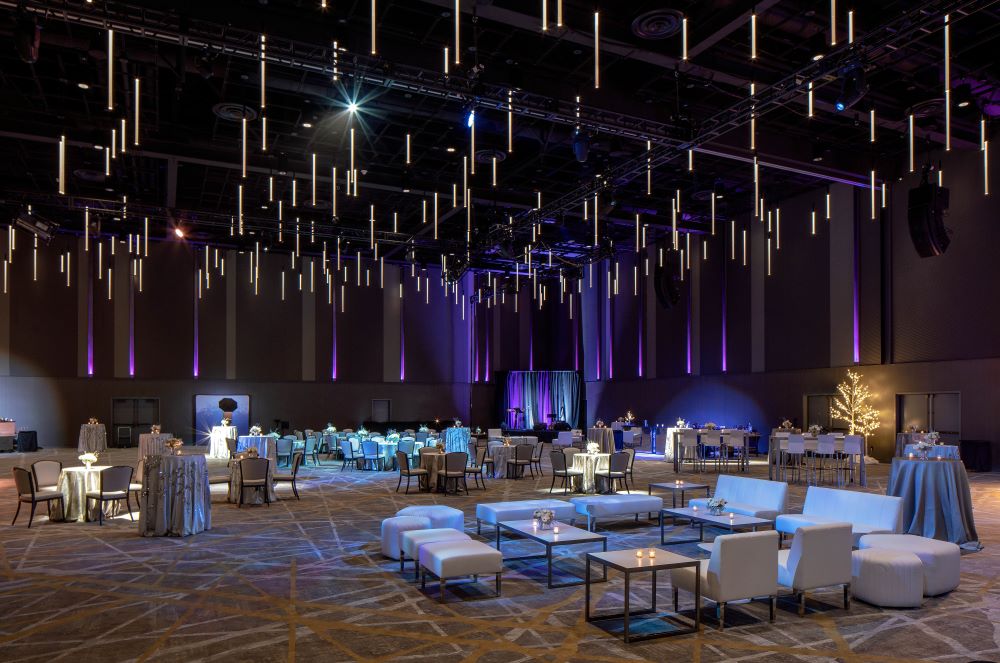 To the north, Seattle also boasts a convention center with a strong commitment to sustainability. The Washington State Convention center is LEED Silver-certified, and aims to achieve LEED Platinum certification for its Summit addition, which is set to open in 2023 and double the capacity of the center's offerings.
The center has also made strides to be more energy efficient as well. Similar to other areas of downtown Seattle, the facility is heated by steam from a plant that uses waste wood as fuel. About 60% of this steam energy is created by wood supplied from construction sites, sawmills, factory crates and shipping pallets that would otherwise rot in a landfill. LED lighting, electric vehicle charging stations, a robust composting program and compostable F&B utensils, and a waste diversion rate of 78%—which ranks in the top 5% of businesses nationwide—are just a few of the many other ways the convention center helps green events.
Beyond the convention center, planners have other options for sustainable venues. The Climate Pledge Arena opened in October 2021 as one of the most sustainable sports venues in the world, with the ability to host any type of concert and beyond. Offsite tours at the Bullit Center are a unique option for groups—it's the greenest commercial building in the world, and tours give an inside look into the building's unique integrated design and resource conservation systems, giving visitors a view into the future of urban sustainability.
Sustainability extends to lodging in Seattle. Two LEED-certified hotels, Hyatt at Olive 8 (Silver certified) and Hyatt Regency Seattle (Gold certified) were designed with sustainability in mind. Hyatt Olive 8 has one of the city's largest green roofs, which helps to insulate the building below and reduces storm water runoff by 75%. Hyatt Regency Seattle's energy usage is 18% compared to a similar-sized hotel due to the high-efficiency equipment installed to operate the property, plus water consumption is reduced by 33% due to the plumbing fixtures installed. Both properties have aggressive recycling and composting programs.
[Related: 6 Group-Friendly Culinary Trends in the Pacific Northwest] 
Boise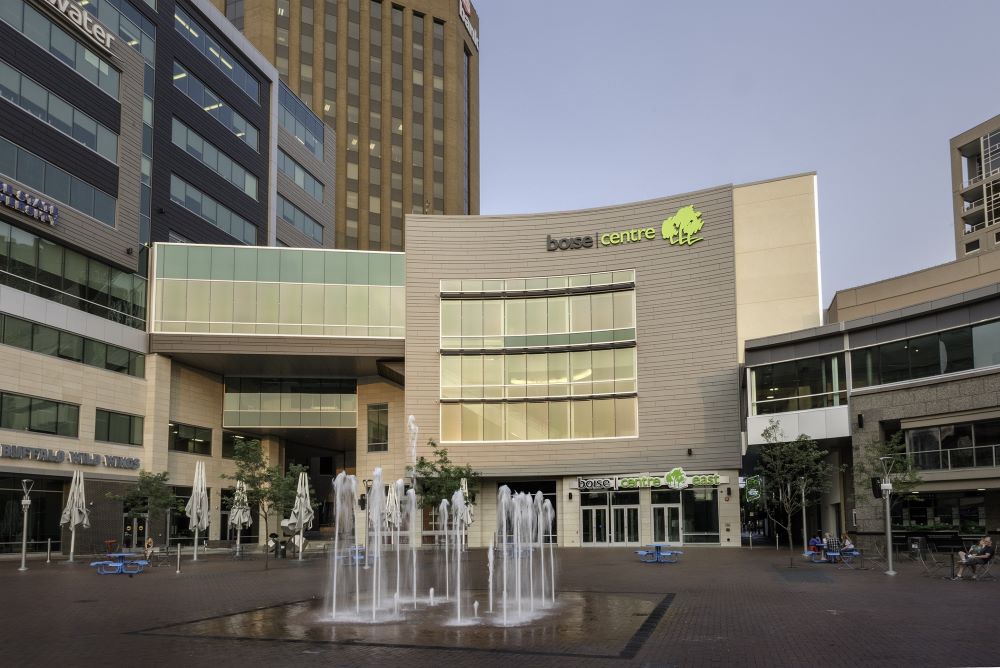 Boise, Idaho—nicknamed The City of Trees—is an up-and-coming destination for both business and leisure. With its rising popularity, recent green initiatives have been put into place at Boise Centre, its downtown convention venue (and the state's largest convention venue). In 2019, the facility redirected 32,220 pounds of recyclable materials from local landfills and donated 3,199 pounds of food left over from events to the Boise Rescue Mission.
The convention center utilizes a geothermal heating system, similar to other areas of Boise. A river of geothermally heated water flows under the city's foothills, and the city has been taking advantage of this sustainable heating strategy for more than a century. It heats buildings, aids in sidewalk snowmelt and warms recreational pools. The renewable source of heat requires minimum electricity and no fossil fuels are used throughout the process, keeping the environmental impact low.
Much like its Pacific Northwest counterparts, biking is a popular way to get around the city, which can help lessen attendees' carbon footprints. Boise Green Bike, the city's bike-sharing system, is adjacent to Boise Centre on Grove Plaza. Bus service to and from the airport is also available.
Read this next: The Future of Sustainable Business Travel in the Meetings Industry