The Future of Sustainable Business Travel in the Meetings Industry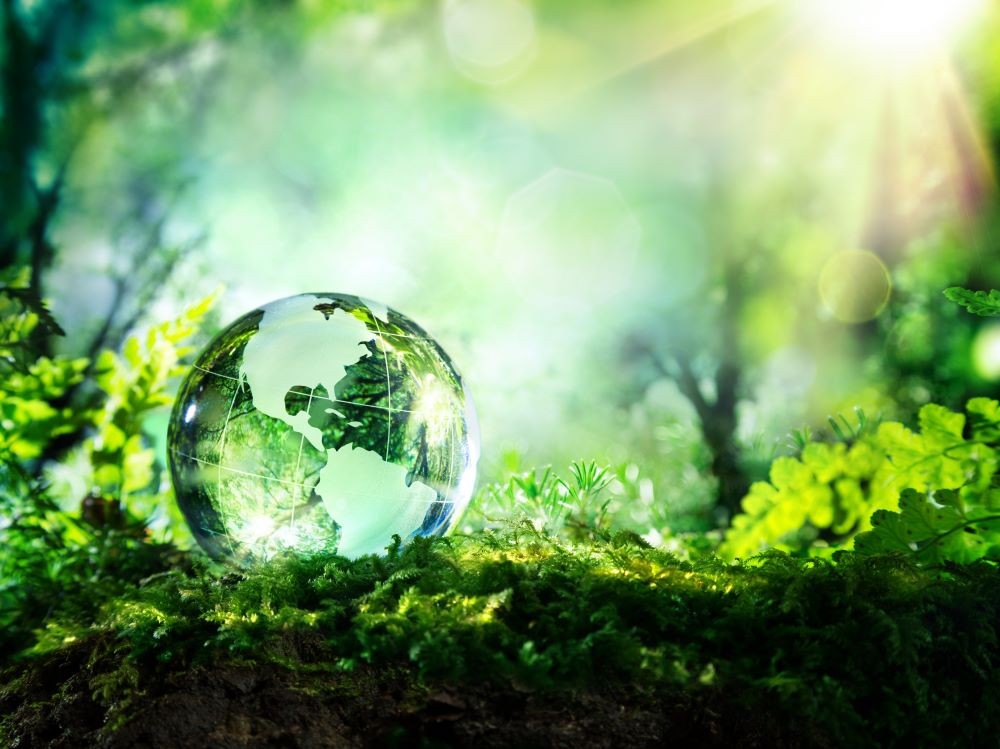 "If working apart, we are a force powerful enough to destabilize our planet, surely working together, we are powerful enough to save it," said Sir David Attenborough during a speech at COP26 in Glasgow this past fall. The annual UN climate change conference took place as one of the warmest years on record came to a close and as the threats of climate change became more frequent and troubling in our everyday lives.
As the meetings and events industry begins conducting face-to-face gatherings again, which often requires travel across states and international borders, many organizations are tackling how they can get back to facilitating meaningful connections while prioritizing sustainability in earnest.
"As an industry, we need to demonstrate two things: first, that we are taking all possible action to limit and reduce event impacts—travel included—and secondly, that events are in themselves essential vehicles for effectively addressing climate change along with so many other global priorities," asserted James Rees, president of Joint Meetings Industry Council (JMIC); president of International Congress and Convention Association (ICCA); and executive director for ExCeL London.
"This can only be achieved through both the industry acting as a whole, and at the same time in coordination with many related sectors such as air travel and accommodation that are integral parts of the overall event experience," he said.
[Listen: A Discussion With James Rees: Are Net-Zero Carbon Events the Future?]
Global Events Industry Pledges Net-Zero Carbon Events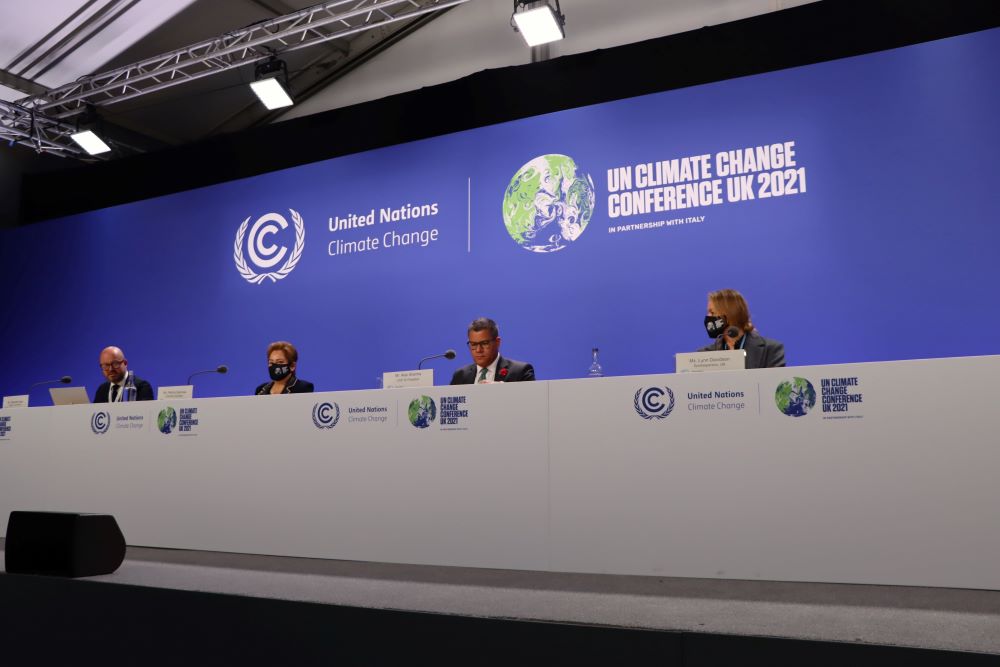 The industry working together to improve sustainability efforts has begun to take shape lately. At COP26, JMIC hosted and facilitated a united "Net-Zero Carbon Events" pledge for the global events industry. Over 100 signatories of the pledge—which include players like IMEX Group, Freeman and Javits Center—committed to:
Before the end of 2023, publish their organization's pathway to achieve net-zero carbon status by 2050 at the latest, with an interim target in line with the Paris Agreement's requirement to reduce global GHG emissions by 50% by 2030.
Collaborate with partners, suppliers and customers to drive change across the value chain.
Measure and track Scope 1, 2 and 3 GHG emissions according to industry best practice.
Report on progress at least every two years.
It's a big step forward in accountability for the travel and events industry when it comes to sustainability—one that goes beyond simply replacing plastic straws.
"I think the low-hanging fruit that we have done for years of no plastic bottles and recycling—we shouldn't stop those—but [now] make [your plan] bigger picture, and a bigger change you can manifest," said Nancy Zavada, founder and president of MeetGreen, who said that she's also seeing clients and big corporations paying more careful attention to their carbon footprint and rethinking how they approach business travel. 
"I'm seeing them think about this in several different ways. Does the meeting really need to be held? They are looking at regional meetings, like regional hubs. And then minimizing air travel whenever possible," she said. "Making sure if you are going to call people to meet, [make it] a one-stop [flight] not a two-stop." 
Planes, Trains or Automobiles?
In the U.S., transportation is one of the largest contributors to carbon emissions, making up 29% of 2019 greenhouse gas emissions, according to the EPA. The meetings and events industry, where travel is an integral part of doing business, can play a big role in reducing this number.
Depending on the location and transportation infrastructure, rail and car travel are being considered in lieu of air travel for shorter trips. And as more regional meetings in drive-to cities have been on the rise during the pandemic, now may be a good time to be more intentional about how you travel and how often.
Over 90% of the fuel used for transportation is petroleum-based, which includes primarily gasoline and diesel, according to the EPA, so the responsibility will fall on the individual to consider electric or hybrid automobiles (provided that the energy is generated from lower-carbon or non-fossil fuels) if they opt to drive to a meeting rather than fly. 
Carpooling or choosing rail travel—especially in regions with extensive train networks like Europe—can also be greener alternatives.
[Related: 10 Easy Ways to Boost the Sustainability of Your Event]
What About Carbon Offsets?
In an effort to be more sustainable, buying carbon offsets has been a popular strategy for businesses. Carbon offsets help balance your carbon footprint by funding environmental projects, for example, that reduce greenhouse gases in the atmosphere.
But Rees feels that while this is a good step forward, more meaningful, long-term change is needed.
"Carbon offsets are part of the equation but can't entirely replace the efforts required to actually reduce impacts at source, in this case by enhancing event sustainability in itself," he said. "The best solutions will often have to be a combination of both, with the overall objective of continually moving toward reduced impacts and the use of offsets as an interim measure."
How Virtual and Hybrid Events Can Help You Go Green
Hybrid and virtual events have also entered the conversation. Though this technology rapidly expanded due to the COVID-19 pandemic, it may also be a useful strategy toward improving event sustainability. A recent Cornell University study found that switching from in-person to virtual and hybrid conferencing has significant emissions reduction benefits—moving to virtual can reduce the carbon footprint by 94%, and for hybrid, by 67% (while maintaining more than 50% in-person attendance).
Additionally, the study found some success with the "regional hub" strategy—where one meeting takes place in multiple geographic locations. This can achieve greater environmental impact reduction benefits as well, depending on the meeting size. 
Some of this data discouraging frequent travel for business may feel contradictory to an industry built on face-to-face connections, especially after the past two years in which the pandemic exacerbated the need for social interaction. But by planning smarter and traveling only when necessary, in-person meetings and events can be even more impactful while also sustainable.
"As with other new event formats, the experiences gained through adoption of new formats during COVID will help organizers evaluate possibilities for the future," Rees emphasized. "If anything, the range of options has expanded, creating new opportunities that provide greater flexibility."
Zavada agreed, adding that even if the frequency of business travel decreases, it doesn't have to feel like a failure. On the contrary, she said that it's not only an opportunity to be more sustainable, but also to evolve, be more inclusive and future-proof your business.
"Hybrid and digital gives people options. I think people are going to be a lot smarter about business travel moving forward," she said. "I think getting a baseline and understanding what [your meeting's] carbon footprint is, is a great place to get started."
How Can You Begin to Make Meetings More Sustainable?
Though there are many ways you can green your meetings, starting from the beginning of the experience is a good place to start. Begin asking the questions: Should we travel? Where should we travel? And how will we get there?
Understanding your event's sustainability goals and its carbon footprint will help with planning, too.
"Just start thinking about it. Start making decisions based on carbon, whether that's travel or food, to really get an understanding of what it looks like," Zavada advised. "That's the important first step here. If you don't understand, it's hard to make a change. And being careful with your business model…If you can change early on, you'll be set up well for the future."
Read this next: Have Sustainable Meetings Been Put on the Backburner?