6 Meeting Professionals Detail Why They Pick Florida for Events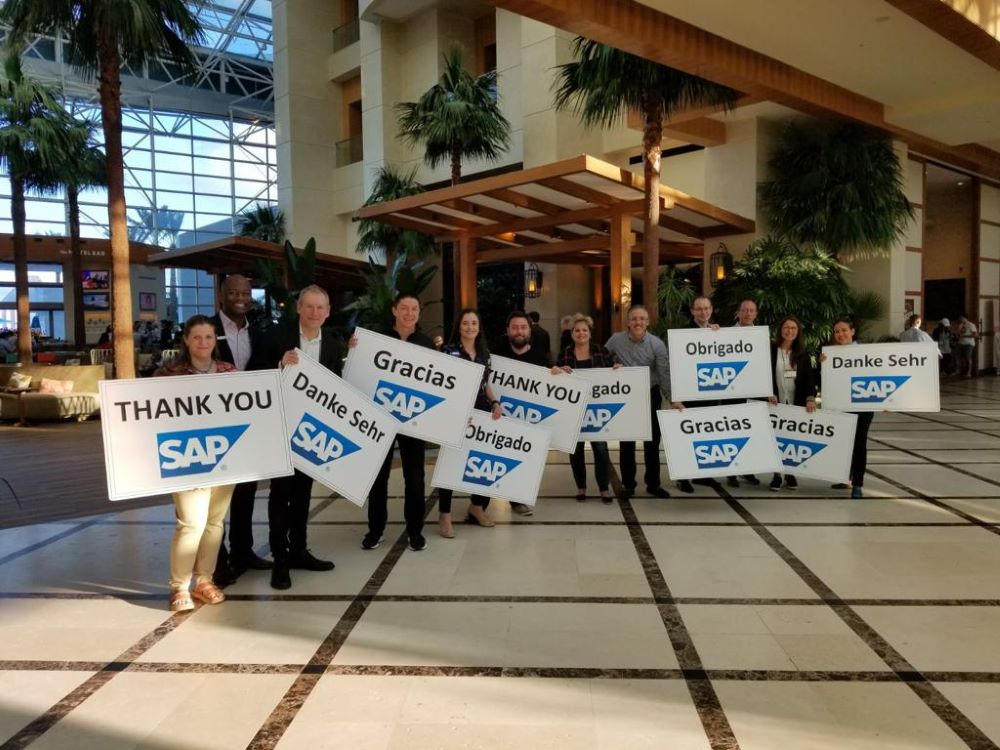 Employees of The Diplomat Beach Resort Hollywood, Curio Collection by Hilton hold up signs for attendees of SAP International.
Meeting professionals have always gravitated to the Sunshine State for meetings and events. The weather, the beaches and the venues are just a few of the reasons why they keep coming back. Six meeting profs offer examples of exemplary events they've recently held in Florida. 
Clearwater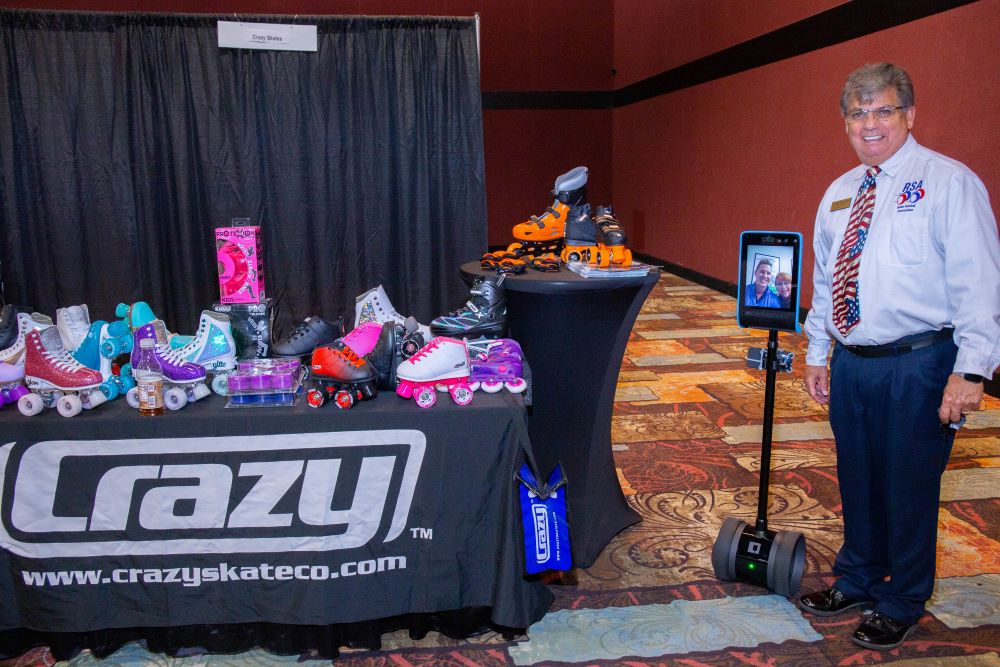 Jim McMahon, executive director of the Indianapolis-based Roller Skating Association International, felt confident booking the Wyndham Grand Clearwater Beach this past August even though planners still had COVID on their minds.  
"I figured we had the best chance of actually having our meeting because Florida was more open than other states," he said, adding that this is the third time the 500-person group met at the hotel. "We first booked it when they were brand new. We love the service, the area's walkability and all there is to do in the evening, like volleyball on the beach." 
Members of the association include both existing and potential owners of roller rinks, and manufacturers and suppliers of skating rink equipment. The conference agenda includes numerous educational seminars and a tradeshow, all staged in the hotel.  
"We love Florida for the weather, naturally, but also given the time frame of our meeting in August—when the kids go back to school—and the end of the rinks' summer camps, that's the best time for our attendees to get away. And, it's the best time for us to get deals in Florida," McMahon added. 
He's also impressed with Tampa International Airport offering abundant flights and relatively low rates.  
"Our members also use the St. Pete-Clearwater International Airport for inexpensive flights on Allegiant," he said.  
"Our meeting is half seminars and half tradeshow, and the Wyndham divides the meeting space in half like school. We plan 20 minutes for seminars and 20 minutes for the tradeshow. The hotel serves breakfast every morning and we take over the entire restaurant for lunch, which most hotels won't let you do. And, the quality of the food is amazing." 
McMahon also likes the walkability of Clearwater Beach for the plentiful restaurants nearby and the shopping on the pier. 
Being on the water is also a plus. One of McMahon's evening functions was a dinner cruise for 120 people: "It was right across the street from the hotel and we saw some beautiful, fancy homes on the water." 
While the hospitality industry struggles to fill positions, McMahon said the best part about the Wyndham was the service.  
"The Wyndham staff was a plus," he said. "The bellman and the valet went above and beyond. Texting the valet works. My car was always in front when I came downstairs." 
Attendees of the show also like to come in early and stay after the meeting.  
"We have a high percentage of our group that comes in three days early or stays three days after the meeting to enjoy the area," he said.  
[Related: Florida Chefs Supply Fresh, Farmed Ingredients for Impressive Group Dining Experiences]
Jacksonville 
Lynne Lance, executive director of Pensacola-based National Newspaper Association Foundation (NNAF),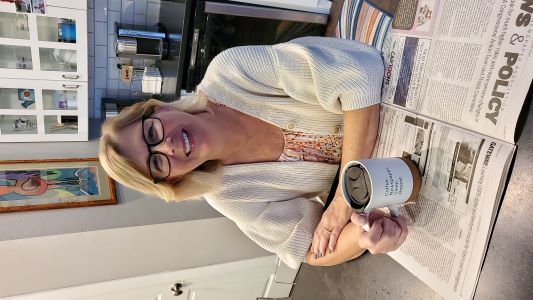 which represents community newspapers across the nation, said the NNAF 135th Annual Convention and Trade Show, held September 30-October 1 in Jacksonville, was "positive, positive, positive."  
"From beginning to end, everything went smoothly," she said. "While we had to cancel our 2020 meeting because of COVID, the Hyatt Regency Jacksonville Riverfront made it so easy to change our dates. 
"Our president, who is from Wyoming, wanted someplace warm, and after looking at a few destinations, he fell in love with Jacksonville and the hotel," Lance added. 
Lance has a few criteria when choosing a location for the conference: "We have older members so we look for walkability, so while attendees are at the tradeshow, their guests can shop or try a new restaurant without requiring transportation.  
"We planned a lunch at Sweet Pete's candy shop and restaurant where the guests made candy bars and suckers," Lance offered. "For our extravaganza—which is our main function—we held it at the Cummer Museum on the St. Johns River."  
The St Johns River Taxi, located close to the hotel, ferried attendees near The Cummer Museum of Art & Gardens, where Tuk Tuks from Go Tuk'n transferred guests to their final destination.    
"The buffet dinner outside was fantastic with the twinkling lights, and Jacksonville's Burnt Glassworks held a glass blowing demonstration for guests to make their own glass pumpkins. The museum even kept the gift shop open for our group," Lance said. 
While attendees came from all over the country, there was a collective desire to get outside.  
"We did a great event on the roof of the Cowford Chophouse right behind the hotel. They served a delicious buffet; we had beautiful weather and there were fireworks in the distance, which, of course, I told the group I ordered just for them," Lance said with a laugh. 
Lance also said the CVB, Visit Jacksonville, was one of the best she's worked with.  
"They offered a site inspection, gave us a transportation grant, and set up a booth near the registration area to give out information, buttons, stickers and other goodies."   
The group also liked the proximity to the beach. 
"We took two buses to Neptune Beach and gave everyone the evening free, and despite buckets of rain, people still enjoyed it," she said. 
Fort Lauderdale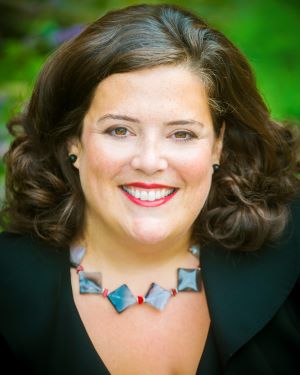 South Florida is always in the meeting rotation for the Washington, D.C.-based American Financial Services Association (AFSA), said its director of meeting and conferences, Michele Battaline. The Fort Lauderdale Marriott Harbor Beach Resort & Spa is usually their first-choice hotel and, for the association's May 2021 meeting, Battaline told the hotel they needed all their meeting space.  
"I was worried we wouldn't have enough social distancing because people were still nervous about COVID," she explained. 
For that reason, Battaline cut off registration when their numbers reached 400.  
"We decided not to take any more guests because as it was, we had to guess at the room block. and we ended up changing it three times. But Marriott was flexible; they were an incredible partner," she said. 
AFSA also added more free time to the itinerary so attendees could spend it networking and enjoying the outdoors, which worked well as the hotel is right on the Atlantic Ocean.  
"We had food and drinks on the beach, volleyball, a putting green and guests could jet ski," she said. 
The Greater Fort Lauderdale CVB was especially helpful, said Battaline, offering suggestions on new venues for the group, although for this meeting, all of the activities were held on property. 
"We usually take them off property, like we did one year when we took everyone by water taxi from the hotel to the Historic Needham Estate on the New River," she said.  
Another year, the group took a boat tour up and down the Intracoastal: "This time, we didn't want to put people on buses because we worried they would feel uncomfortable being so close together.  
Battaline said pent-up demand for travel certainly affected her group: the pre- and post-room block sold out fast. 
"We had to beg for rooms," Battaline joked, adding, "our members are family operated businesses, so many people like to come with their families and Fort Lauderdale fits the bill."  
Hollywood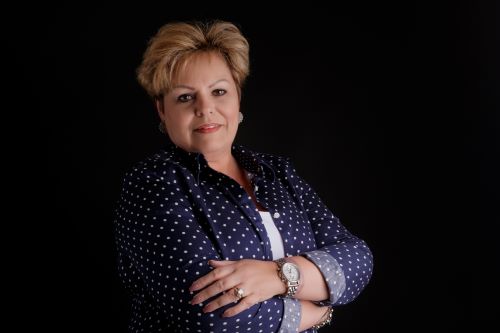 Angie Almaguer, head of Latin America & Caribbean regional events for SAP International has used The Diplomat Beach Resort Hollywood, Curio Collection by Hilton since 2013.  
"When we walk into the hotel, it's like coming home," she offered. 
For the Waldorf, Germany-based SAP, the Field Kick-Off Meeting held every January aims to engage and inspire its worldwide sales force on new strategies and products with each region from its global offices (190 office locations in 76 countries) holding the same event.  
The event held at The Diplomat is for SAP International, the headquarters for Latin America, with 1,200 to 1,600 employees from nine different countries in attendance.  
"We do a hotel buyout with additional sister hotels within the area," Almaguer said. "Our attendees love The Diplomat because of its elegance, the staff, the service and the food. Everything they do is excellent. It's also easy to bring in attendees through Miami International Airport, the gateway to Latin America, and Fort Lauderdale-Hollywood International, where most of our Brazilian attendees arrive from." 
Almaguer said her attendees like Florida for the weather, but they also like the proximity of Sawgrass Mills, the shopping outlet in nearby Sunrise.  
"Some of our attendees don't get Amazon, so when they come here, they like to spend some time shopping," she said.  
Because of the lure of South Beach in Miami, Hollywood beaches and incredible retail shopping, Almaguer said about 15%-20% of her attendees extend their trip.  
"Some come a week in advance or stay a week later," she said. "The Diplomat accommodates our group by extending the meeting room rate three days before and three days after." 
Another reason for choosing Florida? The entertainment they can hire. For the keynotes, SAP brought in Gilberto Santarosa, the famous salsa singer from Puerto Rico, and for another they surprised everyone with Pitbull, who hails from Miami.  
"It was like a private concert," she said. 
Not only were they a hit with their audience, but both entertainers worked with SAP to give part of their stipend to their charity endeavors as part as SAP's CSR initiative. 
As the group left for the airport at the end of the event, The Diplomat saved the best for last when all the employees of the hotel held up signs in Spanish, English, Portuguese and German, with messages such as, "Thank You," "Obrigado" and "Danke Sehr," Almaguer said. 
"It really made everyone feel special," Almaguer said.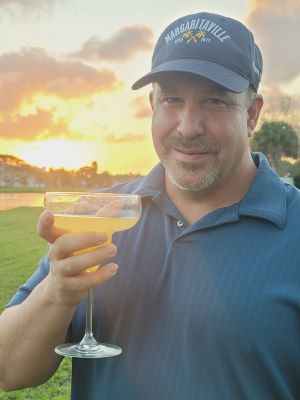 Tim Askin, director of marketing for the Palm Beach Gardens, Florida-based GWN Securities, a Financial Services Provider, brings more than 500 independent financial and retirement representatives to Florida each October for three days of educational seminars. 
This past October, his group also came to Hollywood, at Margaritaville Hollywood Beach Resort, and even though the meeting is purely educational—with an opening and closing networking event—Askin chose Margaritaville for its beach location and Florida's weather, and its proximity to Fort Lauderdale-Hollywood International Airport.  
"We're bringing people in from Pennsylvania, Chicago and Michigan, for example, so they really appreciate being somewhere warm," Askin said. "We also encourage families to come, and I make sure the room block has the same rates three days prior and three days after the meeting so guests can make a mini vacation out of it. There is so much to do close to the resort, particularly on the boardwalk on Hollywood Beach, where they can walk to Italian, Mexican and even a Peruvian restaurant." 
The first-night evening function started on the 11th floor rooftop terrace at Margaritaville with appetizers and a buffet dinner in the ballroom. The final night wrapped with music by Delray Beach's The Flyers, a rock band that plays covers of The Beatles, Eric Clapton and Jimi Hendrix, to name a few.  
During the day, sessions included seminars led by experts in the financial and retirement fields like Mary Beth Franklin, who speaks on social security issues, as well as motivational speakers Scott Burrows, a former kickboxing champ, who speaks on standing up to challenges, and Cam Marston, who talks about generational differences in the workplace.  
"Margaritaville does a great job, from the food, where I got more compliments from my group than any other hotel we've used, to our meeting. It's a high-end property that makes my job easy," Askin said. 
Sarasota 
For a recent corporate retreat, Missy Erickson, events strategist, Maritz Global Events, booked The Resort at Long Boat Key Club in Sarasota on the Gulf of Mexico. Recently renovated, the hotel sits on more than 400 bucolic acres of lush lawns and scenic beachfront. Being a short drive from upscale shopping, restaurants, museums and a vibrant art and theater scene, it's an ideal spot for meeting groups.  
"The resort is right on the water, so it's great for beach receptions and teambuilding activities on the beach," Erickson said.   
"We love using Florida because of its increased airlift. Sarasota is also very walkable and you're not far from St. Armand Circle and the Ringling Museum, where you can do great offsite events," Erickson said.  
"Sarasota is also safe, surrounded by water and there are great restaurants and hotels," she continued. "We use Art Ovation Hotel, an Autograph Collection Hotel that changes its theme every few months. We also like Lido Key Resort, The Ritz-Carlton, Sarasota, The Westin Sarasota and Hyatt Regency Sarasota. I do wish we had a mega hotel, here, though." 
As Erickson works with many boat manufacturers for her meetings in Sarasota, they also do a lot on the water—charter a boat for a tour, or for groups ready to catch some fish.  
"We'll charter a fishing boat and have dinner at Marina Jax afterwards," she noted. 
Read the 2022 edition of Meetings Today Florida.