The Essential Guide for Meetings in Minnesota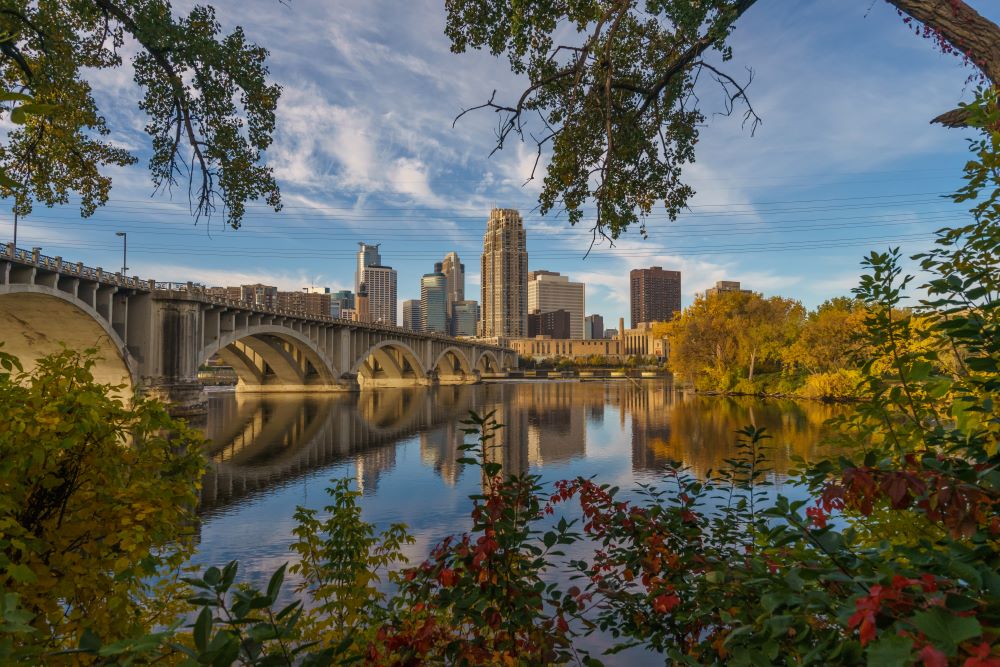 Minneapolis skyline. Photo by Lane Pelovsky; Courtesy of Meet Minneapolis
Minnesota might be one of the country's best-kept secrets. From the bustling Twin Cities metros to the state parks overlooking the shores of Lake Superior, locals know how special the North Star State is for both leisure and business travel—and now, Explore Minnesota, the state's tourism promotion office, is ready to let everyone else in on it.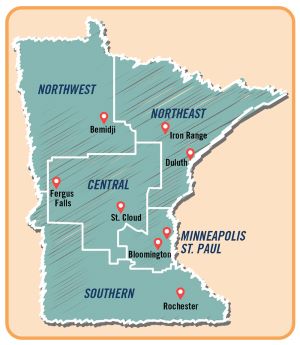 "We tend to be a little quiet about how great we are," quipped Lauren Bennett McGinty, the new state tourism director for Explore Minnesota during its annual state tourism conference on March 1. 
At the conference, McGinty addressed hundreds of representatives from DMOs around the state, sharing the travel industry outlook for 2022 and new forward-thinking tourism strategies to help the state rebound from $12 billion in travel spending losses since January 2020.
"Minnesota is a unique, four-season destination, and we have a major opportunity moving forward to position the state as a top 10 travel destination," McGinty said. "After nearly two years of pandemic constraints, Explore Minnesota is ready to execute a new strategic direction to attract travelers from our state, around the country and across the globe who are eager to get back out, explore and reconnect with the people and places they care about most."
As in-person meetings and events ramp back up, there's more than one reason to keep Minnesota destinations on your radar. Here, we break down the top regions for groups and the best venues and activities they have to offer.
Minneapolis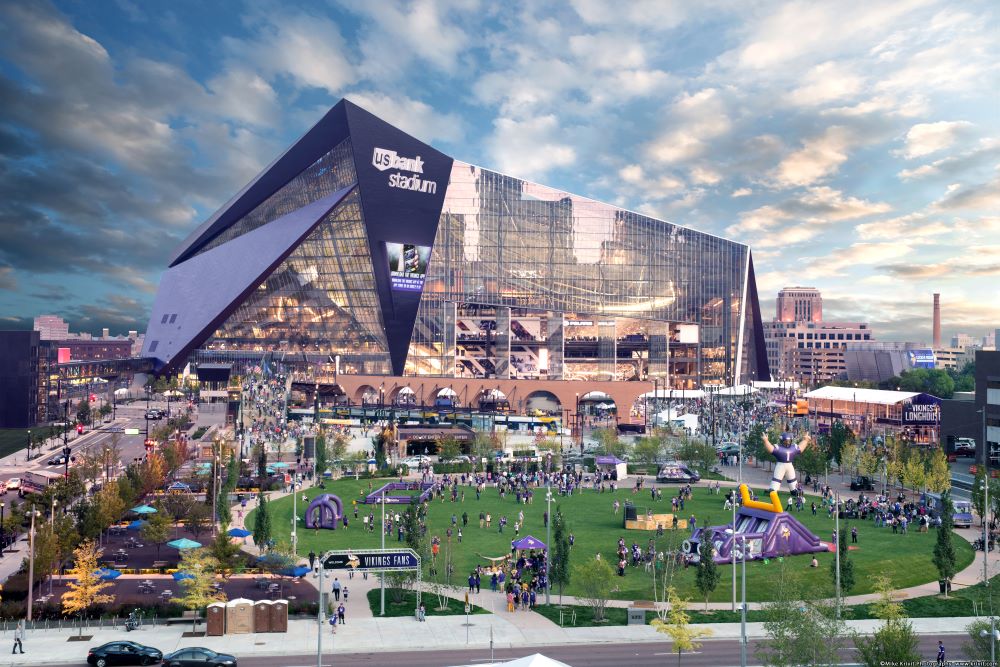 The state's largest city has much to offer meeting attendees. Just a short cab or light rail ride away from Minneapolis-St. Paul International Airport—a Delta hub offering easy connectivity from almost anywhere in the U.S.—Minneapolis Convention Center, located downtown, offers 1.2 million square feet of space and is connected to more than 4,500 hotel rooms.
Professional sports venues have made downtown Minneapolis a major events hub, too, with vibrant districts teeming with restaurants surrounding its venues. Thanks to U.S. Bank Stadium, Target Field and Target Center, Minneapolis has been host to a variety of massive sporting events like Super Bowl LII in 2018, the 2019 NCAA Men's Final Four and this year's NCAA Women's Final Four. 
Arts and culture play a big role in the Minneapolis local and visitor scene, and its Theater District offers meeting attendees memorable offsite options. 
"On a per capita basis, the Twin Cities are second only to New York City in the number of theater tickets sold," said Kevin Kurtt, public relations and communications manager for Meet Minneapolis. "The Hennepin Theatre Trust brings the most popular touring Broadway musicals, plays, concerts, comedy shows and more to Minneapolis. The Pantages, State and Orpheum theaters are all within a block of each other and help make up the historic theater district of downtown Minneapolis."
Also not to be missed post-meeting is a trip to the Guthrie Theater, which towers over the Mississippi River and is lauded as one of the most important regional theaters in the U.S. Adjacent to the theater is Mill City Museum, which doubles as a unique event venue. Guests can learn how a simple ingredient—flour—fueled the growth of a young Minneapolis in the early 20th century. For capabilities to host up to 1,000 guests, this National Historic Landmark has a courtyard, conference room and other industrial spaces available for rent.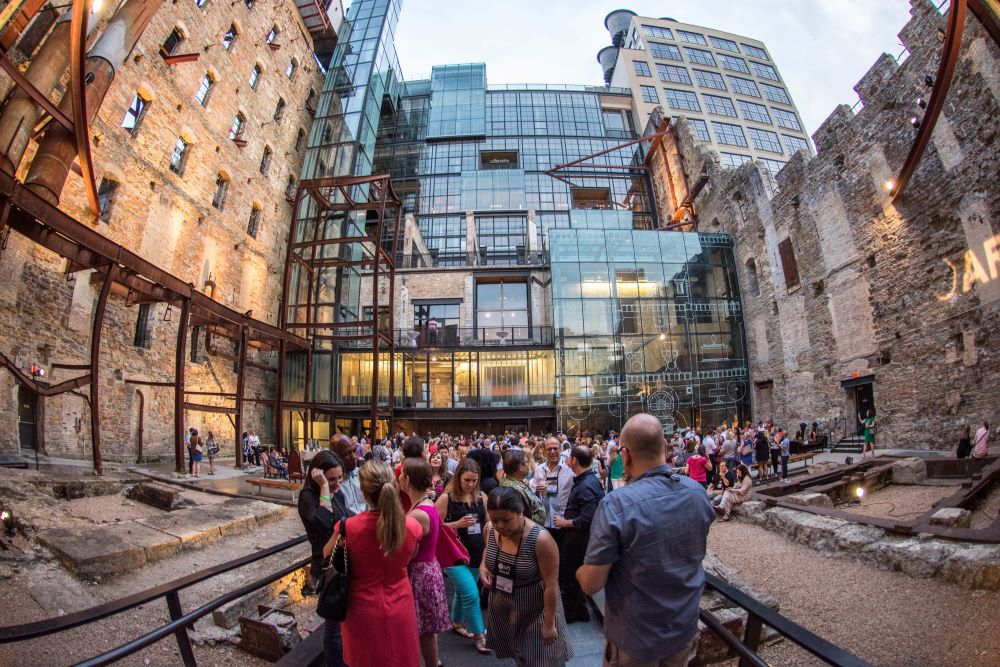 New property openings are a major highlight for Minneapolis this year, led by the game-changing Four Seasons Hotel Minneapolis, slated to open in mid-2022 as the city's first five-star hotel in the Gateway District, blocks from the Mississippi River, restaurants, shopping and more. The 222-room luxury hotel will feature two ballrooms totaling 16,500 square feet of event space, along with a signature restaurant and bar by James Beard award-winning chef Gavin Kaysen, a fourth-floor terrace restaurant and bar with city views, an outdoor pool plaza with lounge seating and a firepit, and a Four Seasons Spa featuring seven treatment rooms, a fitness center and indoor pool. Other new property openings include:
Hilton Tru & Home2 Suites Downtown Minneapolis opened in April with a combined 201 rooms in a former bank building and connected to the Minneapolis Skyway system.
Home2 Suites by Hilton Minneapolis University Area recently opened in Prospect Park near the University of Minnesota campus. This 112-room property offers a seasonal rooftop bar with views of the city.
Fairfield Inn & Suites Minneapolis Downtown opens this spring, steps from the Hennepin Theatre district and Target Field. This new-construction hotel will feature 113 rooms, free hot breakfast and complimentary high-speed Wi-Fi.
[Related: 6 Minneapolis-St. Paul Sports Venues With Winning Event Spaces]
St. Paul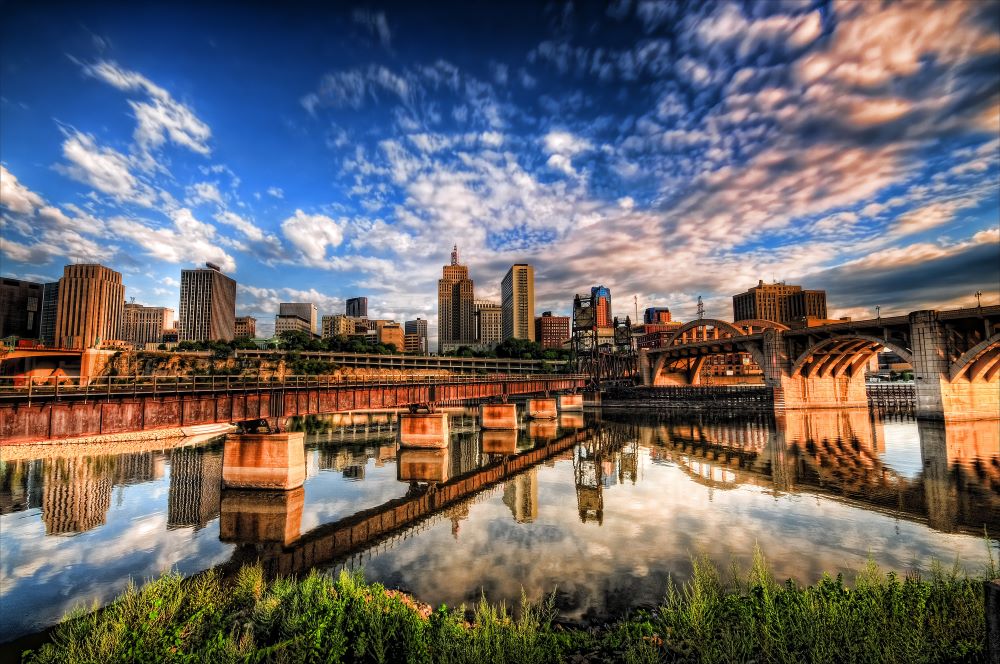 Roughly 10 miles across the Mississippi River from Minneapolis is St. Paul, Minnesota's state capital. Where Minneapolis is modern, St. Paul is its stately sibling, filled with historic venues—famous Summit Avenue is lined with the longest stretch of Victorian-era homes in the U.S., downtown's Rice Park is older than New York City's Central Park, and The Minnesota State Capitol has the second largest unsupported marble dome in the world. 
Famous creatives like F. Scott Fitzgerald, author of The Great Gatsby, and Charles Schulz, cartoonist of the beloved Peanuts comics, have called St. Paul home. Modern-day attendees will find themselves equally inspired when gathering here for meetings of the minds.
"A big appeal of St. Paul is the historic charm of the city and a common find in many venues and restaurants is a repurposed space," noted Bridget McCoy, business development manager at Visit Saint Paul. "Holman's Table is one of those. This stunning space gives off cool cocktail room vibes with a cozy event space, perfect for an intimate gathering, tucked into a restored airport terminal on the airfield of Saint Paul Airport. 
"The modern space pairs delicious food literally on the tarmac. Add a helicopter ride or simply watching the planes go by during your event and pair it with stunning St. Paul skyline views," she added.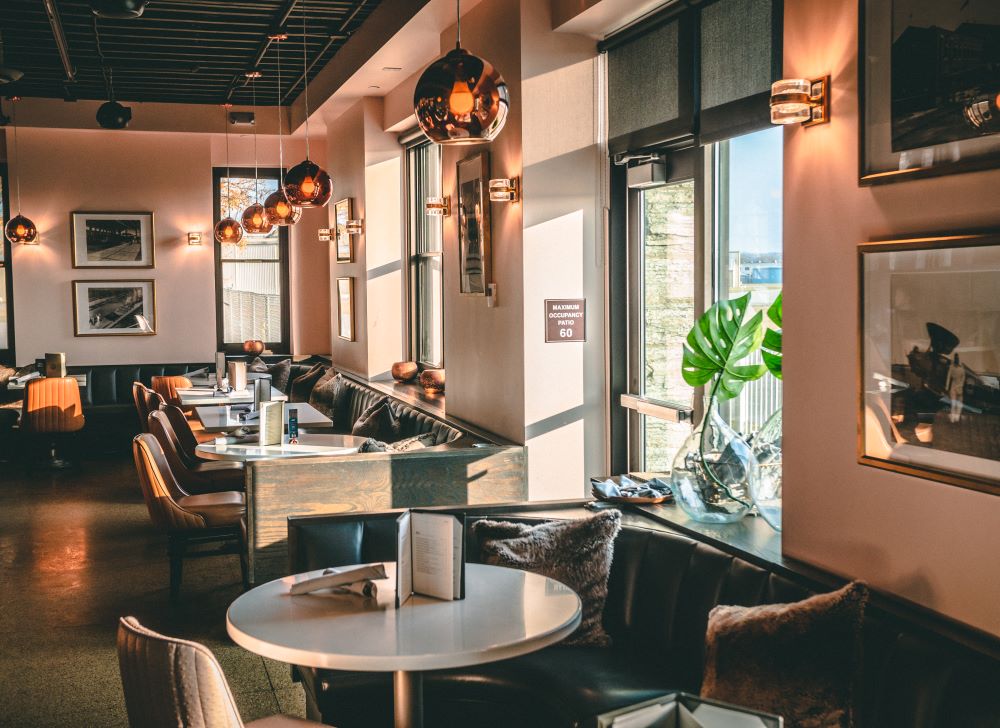 That doesn't mean St. Paul lacks anything new, however. On the contrary, the capital city has many new and renovated venues planners can look forward to during their next visit, including:
Drury Plaza Hotel Downtown Saint Paul, which features hot breakfast, an indoor pool, onsite parking and meeting spaces to accommodate up to 250 guests with 210 rooms suite-style.
St. Paul Event Center opened in early 2020 and features 14,000 square feet of flexible event space. With floor-to-ceiling windows, this stunning space offers natural light and downtown views for events up to 450 guests for seated events or 650 guests for a standing reception.
Radisson St. Paul Downtown recently opened just blocks from the State Capitol grounds and offers 126 rooms, onsite parking and meeting space for 180 guests.
The Lowlands is scheduled to open this summer in a former manufacturing building, pairing industrial design with a cozy lounge and 14,000 square feet of event space and an outdoor terrace.
Station 10 event space is located above the new A-Side Public House in a converted firehouse building. With exposed brick and ample natural light, this 500-square-foot event space can host up to 200 guests.
Also in St. Paul is the Saint Paul RiverCentre, the city's 250,000-square-foot convention center with advanced technology that has added self-cleaning doorhandles and advanced air ventilation systems for big events. Connected to the venue is Roy Wilkins Auditorium and Excel Energy Center, where planners can organize nightlife outings at concerts or Minnesota Wild hockey games.
Bloomington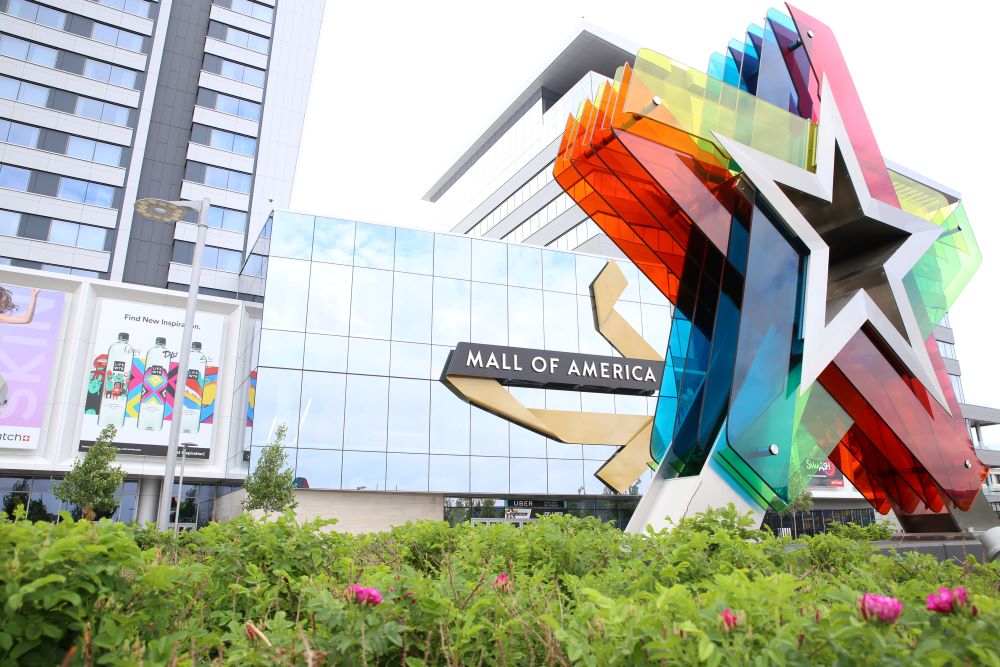 When out-of-staters think of Minnesota, chances are two things come to mind: Prince and the Mall of America. The latter calls Bloomington home, which is minutes from Minneapolis and St. Paul, and is home to 500-plus shops, over 50 restaurants, indoor attractions and various meeting spaces.
"One notable Mall of America hot spot that is popular with groups is the Fair on 4," said Shelby Stahl, social media manager and partner marketing for Bloomington CVB. "Fair on 4 is an adult's playground fit with axe-throwing, go-karts and State Fair-inspired foods that are creatively made using ingredients from local sources."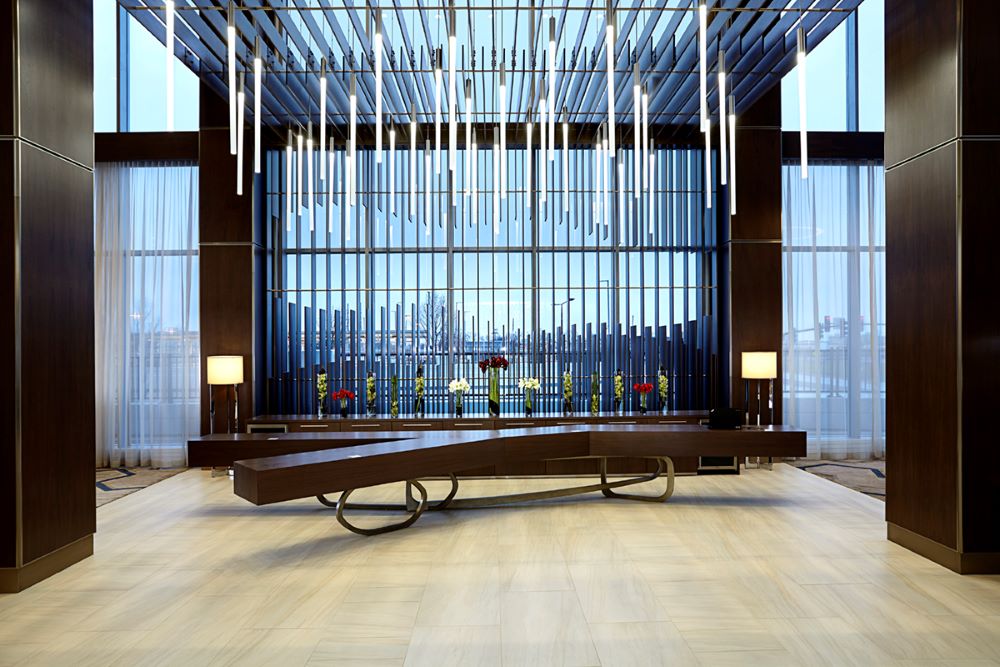 Planners will find exceptional hotels connected to the mall for doing business, including luxury options like JW Marriott Mall of America Minneapolis and Radisson Blu Mall of America. The nearby DoubleTree Bloomington Minneapolis South Hotel also recently wrapped extensive renovations.
Thanks to its location on the Metro Blue Line, Bloomington's attractions are easy to reach via light rail from the airport, which also connect to downtown Minneapolis if attendees want to enjoy sporting events, shows or other offsite activities.
Rochester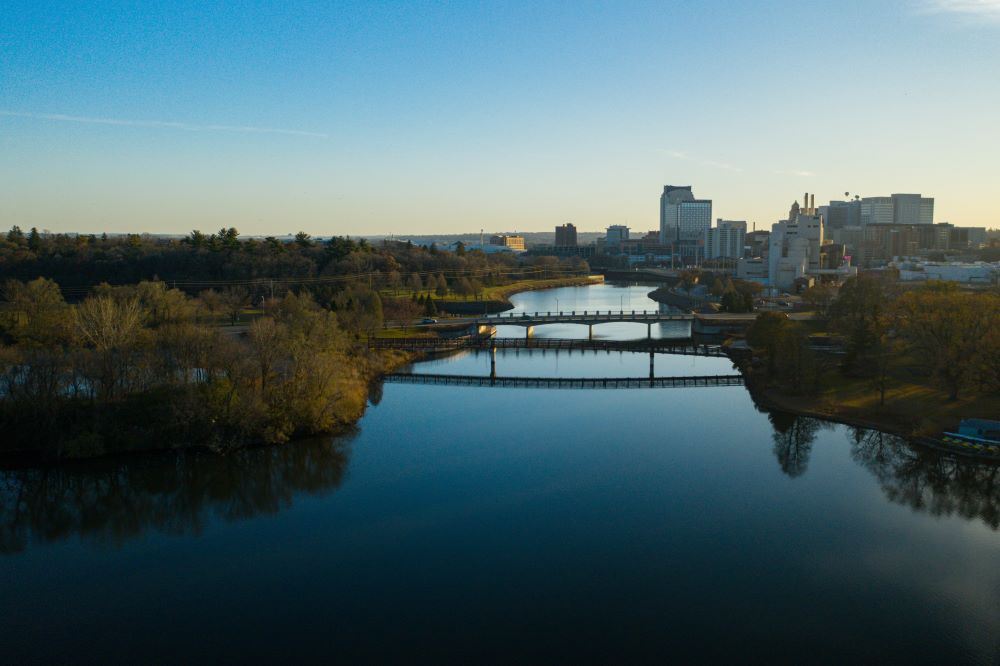 Groups and associations in the medical field should look to Rochester, Minnesota's third-largest city and home to the prestigious Mayo Clinic. About 85 miles southeast of the Minneapolis-St. Paul metro, it's easily accessible for both regional groups and out-of-staters, especially from cities in Iowa, Wisconsin and other Midwest locales. 
One of the biggest venue highlights in Rochester is the Mayo Civic Center, which completed an $84 million expansion in 2017, adding the largest ballroom in Minnesota at 40,000 square feet. The venue hosted the largest tradeshow in its history for United Hardware in January 2022—a sign of recovery following the pandemic. The center also added a new bipolar ionization air quality system for cleaner air along with livestream equipment for hybrid meetings.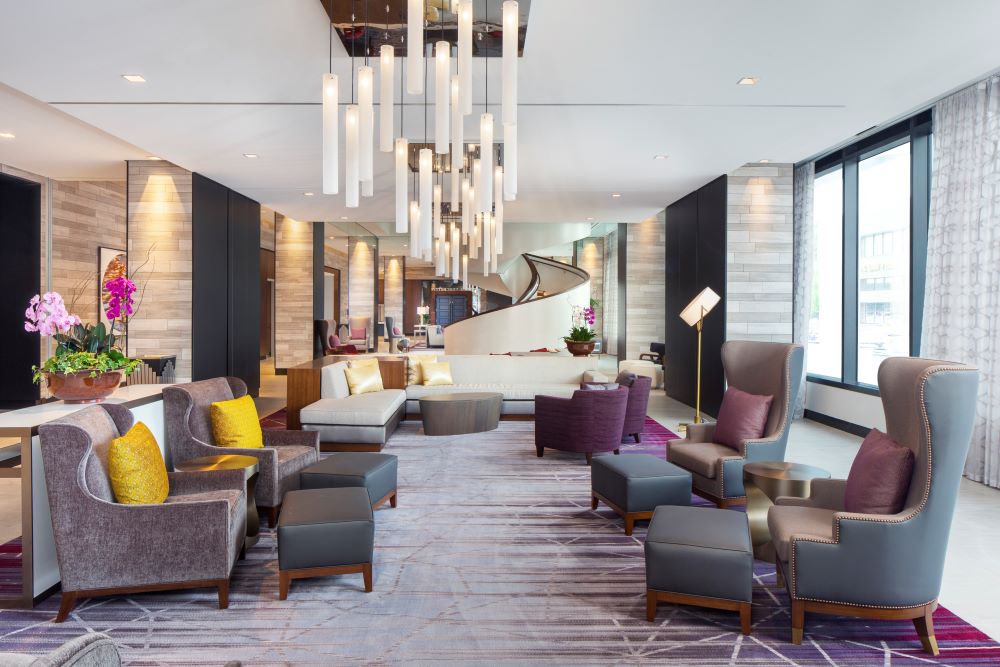 New hotel options are expanding Rochester's hosting abilities, too: Recent additions have brought the city's downtown room count to more than 2,100 and the citywide room count to more than 5,700. The downtown hotels are connected via climate-controlled skyways and underground walkways to Rochester's downtown convention and event center, as well as to Mayo Clinic's downtown buildings and dozens of restaurants, stores and nightlife options.
"We have a small-town feel with big-city amenities," said Bill Von Bonk, VP of marketing and communications for Experience Rochester. "It's really a walkable, bikeable downtown…Rochester is getting known for the culinary scene here, and the craft beer scene has exploded."Among the new hotels is Hilton Rochester Mayo Clinic Area, which opened in 2019 and is rated No. 1 out of all Hilton Hotels & Resort properties in North America in both guest satisfaction and overall guest experience, according to Von Bonk.
Duluth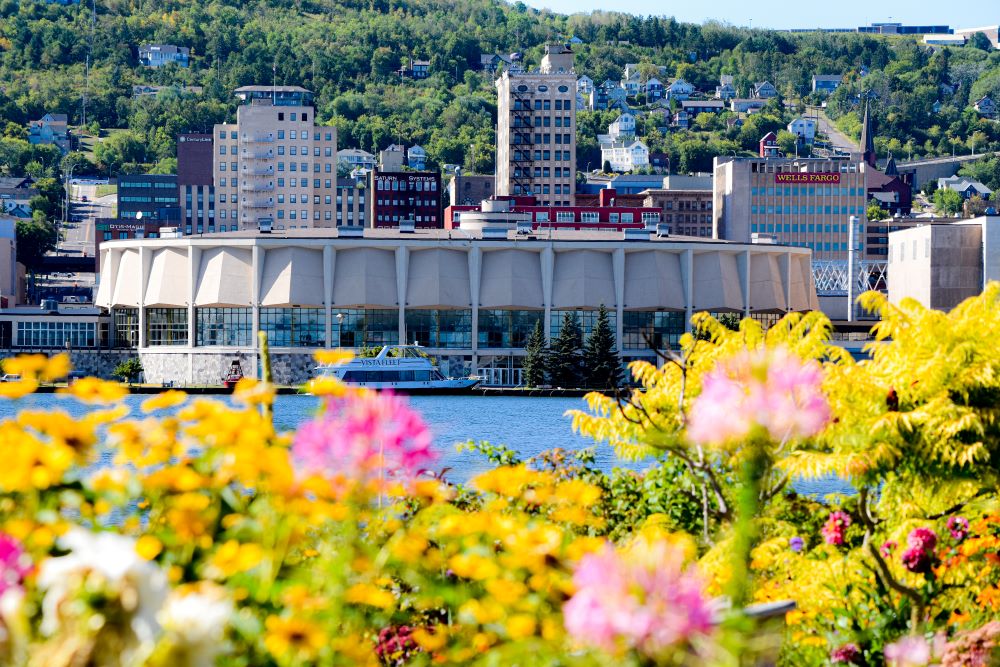 When you hear Minnesotans say they're "going Up North," chances are they're venturing to Duluth—northeast Minnesota's city on a hillside, overlooking the shores of Lake Superior. Outdoor adventurers flock to Duluth to take advantage of 6,800 acres of parkland and 178 miles of wooded trails in the city limits for hiking, running and mountain biking in the summer, and cross-country skiing and snowshoeing in the chilly winter—all often offering sweeping vistas of the mightiest Great Lake. 
Reaching Duluth is easy, just over two hours from the Minneapolis-St. Paul metro and is home to Duluth International Airport, which offers direct service to Minneapolis-St. Paul, Chicago, Phoenix and Fort Myers, Florida.
The Duluth Entertainment and Convention Center sits on Lake Superior, overlooking the historic Aerial Lift Bridge and incoming ships, and offers 1 million square feet of space that includes 120,000 square feet of expo space, two arenas (ice optional), two ballrooms (including the Harborside Ballroom, one of the largest meeting spaces in northern Minnesota), a performance hall, a boardroom and 34 meeting spaces.
There's also a curling club on campus, which might even come with a sighting of one of the Olympians who practice there, in addition to a movie theater, boat tour company and a 660-foot floating freighter William A. Irving museum.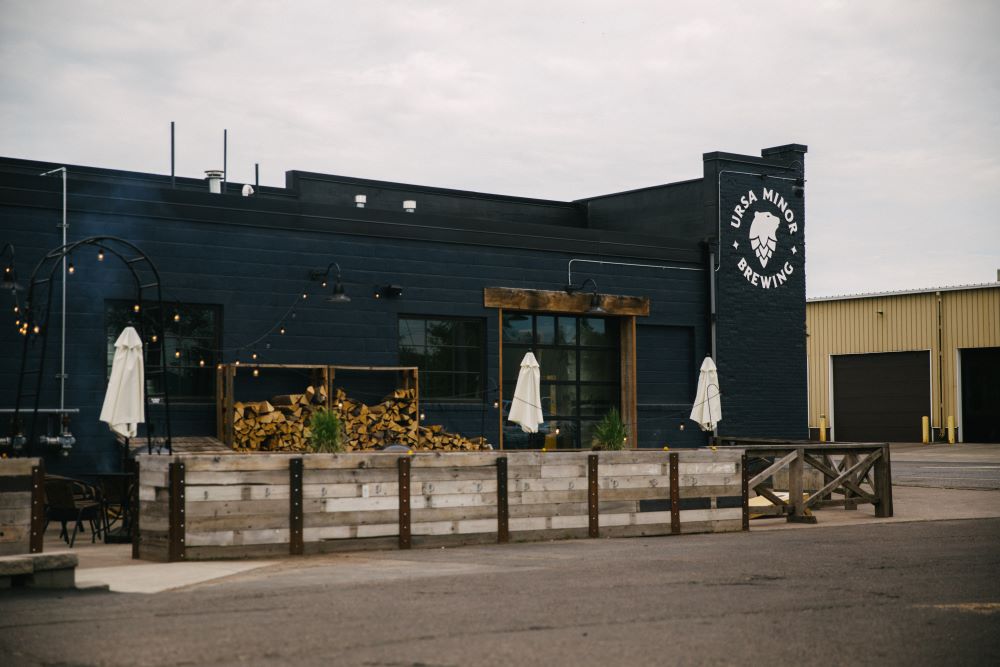 Duluth is also home to a thriving craft brewery scene, with local favorites Blacklist Brewing Co., Bent Paddle Brewing Co. and Ursa Minor Brewing that can serve as small event spots or after-meetings networking options. 
Planners can weave the storied history of the city's brewing scene by hosting an offsite event at Clyde Iron Works Malting Building, which was established in 1895 as Duluth Brewing and Malting. It was one of the few breweries that had its own malting plant, instead of having to purchase malt for their beers. The original office, bottling facility and warehouse remain, offering an elegant, industrial atmosphere for events. 
Iron Range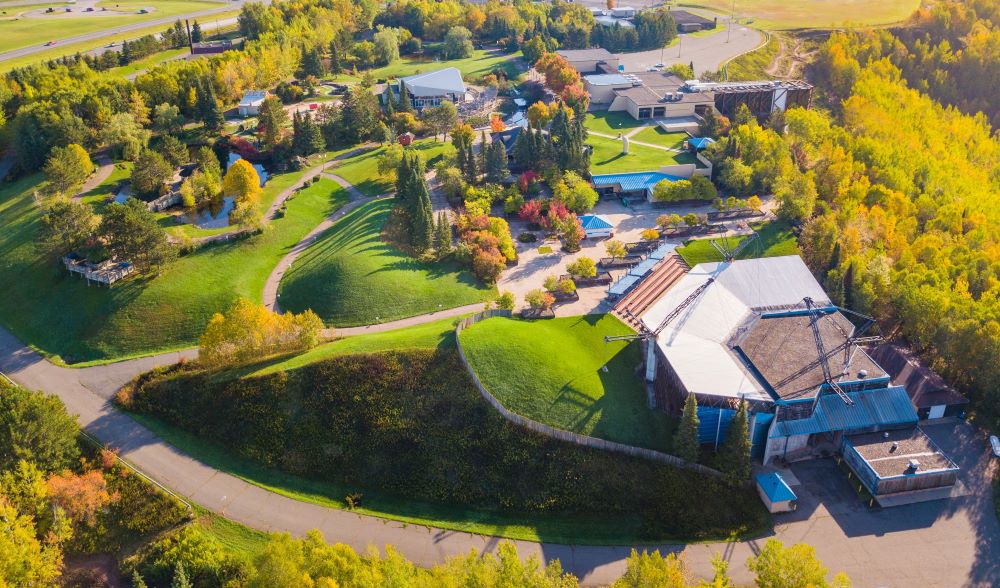 Bordering the Superior National Forest on 65 miles of land rich in iron ore, northern Minnesota's Iron Range consists of a number of communities an hour west of Minnesota's North Shore and 1.5 hours south of the Canadian border. The area offers a regional airport with Delta service and is approximately three hours north of the Twin Cities and one hour north of Duluth by car. 
A variety of venues await groups in the Iron Range, with its newest being The Iron Trail Motors Event Center (ITMEC) in Virginia. It offers 6,400 square feet of flexible event space, two 1,000-square-foot meeting rooms, pre-event space and two large arenas that can convert to expo areas.
"Opened in September 2021, ITMEC is also one of only 27 locations in the country to offer 'ice bumper cars,' perfect for pre- or post-event fun," added Beth Pierce, executive director at Discover the Range. 
Onsite lodging is in the works for this venue, according to Pierce, but for now the nearby Comfort Inn & Suites offers shuttle service.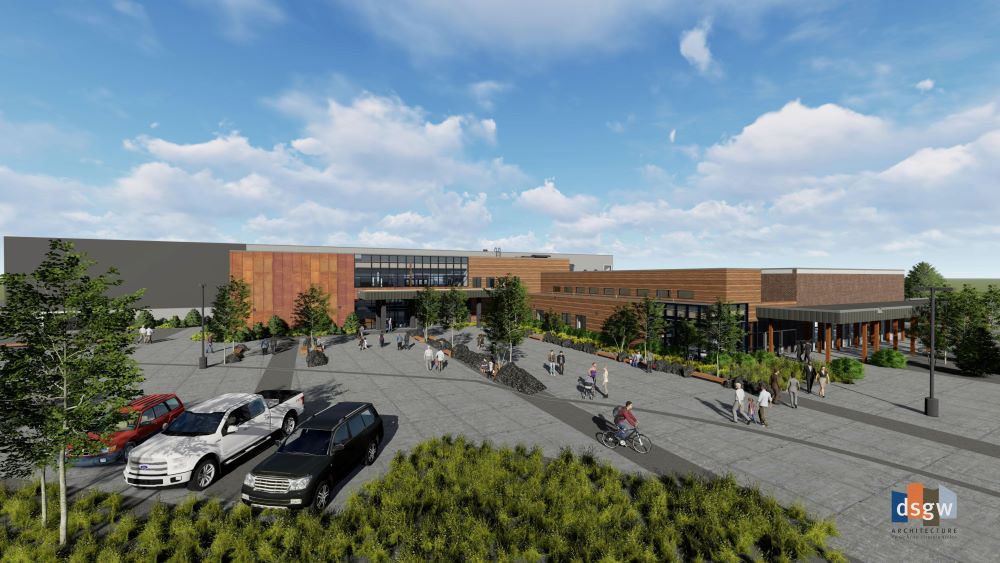 Two more exciting venues for impressive meetings and events include:
Minnesota Discovery Center in Chisholm, a regional museum located on 660-acres with hosting capabilities for up to 240 (three-season) and 135 year-round. The venue includes a 150-seat theater and many add-ons that bring history to life. This venue is also home to Redhead Mountain Bike Park, a scenic trail system in an abandoned above-ground mine. Onsite catering is available, and nearby lodging is at Chisholm Inn & Suites, Hibbing Hampton Inn (10-minute drive) or Comfort Inn & Suites of Mountain Iron (15-minute drive).
Giants Ridge in Biwabik is a four-season ski and golf resort with two award-winning courses plus access to hiking and paved cycling, as well as lift-served mountain bike trails and fall chairlift tours. The Chalet hosts meetings for up to 300 in a flexible space, with other onsite meeting spaces a short distance away. Onsite lodging includes The Lodge, an all-suite hotel overlooking the ski hill, and The Villas, offering lakeside condos.
"These three venues each offer something different. The Iron Trail Motors Event Center is large, modern and brand new—it's full of all kinds of potential for a wide variety of groups," Pierce said. "With its museum setting on the edge of a reclaimed mine and indoor and outdoor exhibits, Minnesota Discovery Center is loaded with charm, fascinating history and stunning views and trails; and Giants Ridge is a classic golf resort with hiking and biking plus special features—like a mine lake—that are unique to the Iron Range."
St. Cloud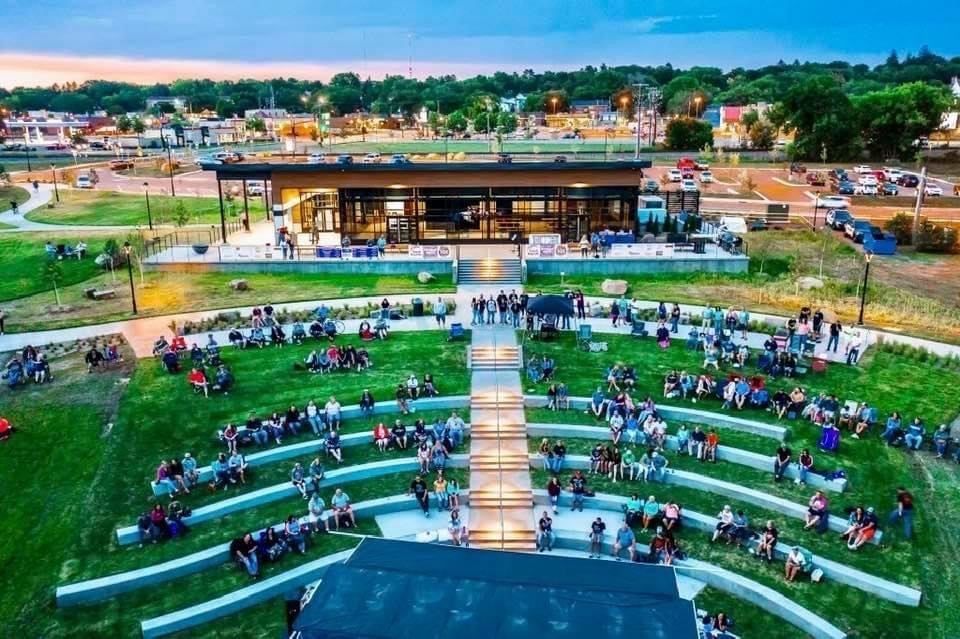 Thanks to its central location in the state along major state highways and interstates, St. Cloud is an easily accessible location for drive-in groups and offers a bustling downtown area on the banks of the Mississippi River. Groups can take advantage of the riverside at a new amphitheater and event center at The Clearing in nearby Sauk Rapids.
"They have flexible event space, including two options for indoor meeting space—the Riverside Terrace and The Lookout—and an expansive outdoor space called the 1851 Square that is equipped with a sound system and stage for concerts and more," noted Emily Bertram, marketing manager for Visit St. Cloud. "The Riverside Terrace can accommodate 214 guests, and the 1851 Square has held hundreds of guests at the weekly summer music series called Riverside Nights, which started in 2021."
Bertram also recommended that if planners book during the summer, groups can take advantage of a free weekly outdoor concert series that takes place every Wednesday evening at Lake George, which is walking distance from downtown and features dozens of food vendors, local artists, a beer garden and live music on a large stage with scenic views of Lake George and the St. Cloud skyline.
"It is perfect built-in entertainment for event attendees, and a great way to relax and unwind after attending a meeting or event in St. Cloud," Bertram said.
In accommodation news, The Holiday Inn in St. Cloud is wrapping a massive refresh that includes updates to all guest suites plus fully remodeled breakout rooms, a new restaurant and the new Celebration Ballroom that can host up to 786 people. 
Bemidji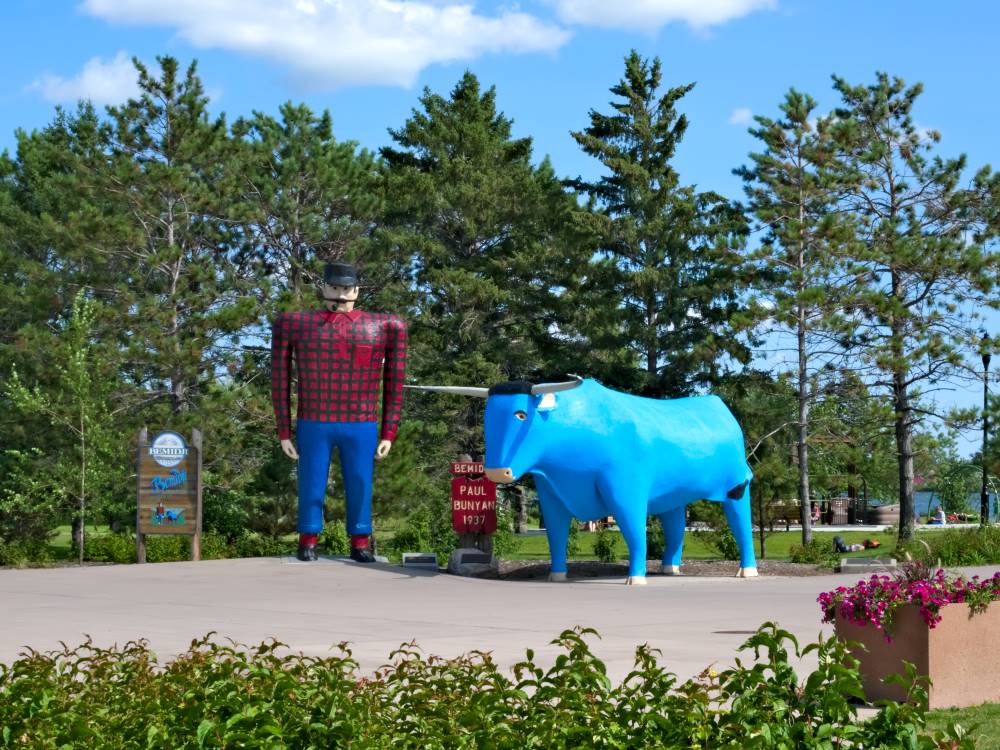 The iconic Paul Bunyan and his blue ox Babe statues stand tall in Bemidji—the first city in the North on the Mississippi, and one with a classic Northwoods atmosphere. There's plenty of space for meetings and conventions here, too—the Sanford Center overlooks Lake Bemidji and houses 185,000 square feet of flexible meeting space for meetings, conventions, sporting events, exhibitions and more, including a divisible 10,000-square-foot ballroom, 45,000 square feet of interconnected exhibit space and more.
With its many lakes and calming woods, popular venues for smaller groups include one of the area's many lakeside lodges or parks. Plenty of on-water activities are available for group teambuilding or networking outings like boating, fishing, canoeing and kayaking. Groups can even take naturalist-led pontoon tours at Lake Bemidji State Park to explore local history and the city's wildlife.
Fergus Falls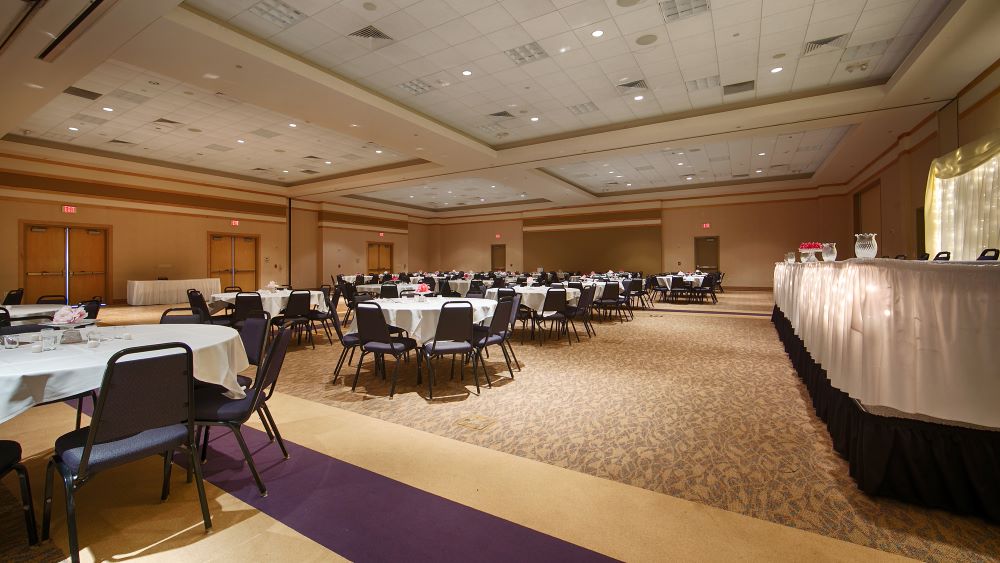 Two-and-a-half hours northwest of Minneapolis-St. Paul and an hour southeast from the Moorhead-Fargo border into North Dakota is Fergus Falls, a popular Minnesota vacation destination in Ottertail County that doubles as a relaxing getaway for small events and retreats often from the tri-state groups, being located so close to North and South Dakota.
Among some of the popular activities in Fergus Falls is golfing at Pebble Lake Golf Course, which also can host weddings and special events. 
"Fergus Falls is known for excellent outdoor recreation with bike trails, lakes, disc golf, golf, mountain biking, hiking—including being part of the North Country National Scenic Hiking Trail," added Jean Bowman, executive director for Visit Fergus Falls.
Reopening this spring, Bigwood Event Center should also be on planners' radars. Capable of hosting larger groups, the event center has a 7,176-square-foot ballroom divisible into four varying sizes, in addition to a formal boardroom and breakout room. Other amenities include new technology upgrades, a catering kitchen onsite and a connected 96-room Country Inn & Suites. In total, there are 300 hotel rooms in Fergus Falls, for multi-property conference needs
A Planner's Perspective on Meeting in Minnesota
Sue Warfield, President for American Specialty Toy Retailing Association (ASTRA), details why her team's recent event in Minneapolis was such a success.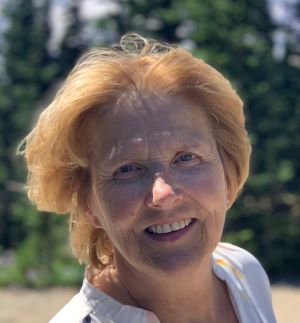 What type of event did you host in Minneapolis?  
Our annual Marketplace & Academy, which is comprised of a tradeshow, education and social events over four days.
What did your attendees seem to enjoy most about meeting in Minneapolis? 
Getting together, easy access to the Minneapolis Convention Center from the Hilton Minneapolis and the hospitality of the area.
How does Minneapolis compare to other cities where you have hosted meetings? 
The hospitality was among the best and the skyway from the hotel to the convention center was a big plus. The convention center itself and the layout for easily finding our various events was also something that was better than some of our other meetings.
Which local partners were helpful in executing your event? 
Meet Minneapolis and the Hilton staff were the most helpful (along with the CC staff, of course!).
Would you recommend Minneapolis to other meeting planners and why?
The convention center venue and staff are amazing. They are fantastic to work with and extremely responsive. There are also good restaurants with fun atmospheres within easy walking distance, and the skyways throughout downtown—they allow a person to walk to many venues indoors should weather be an issue to going outside.
Read this next: New & Renovated Venues in the U.S.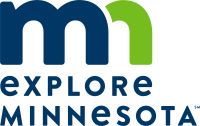 This article was produced in collaboration with Explore Minnesota