Providence Warwick CVB President & CEO Adamo Leads Pandemic Reboot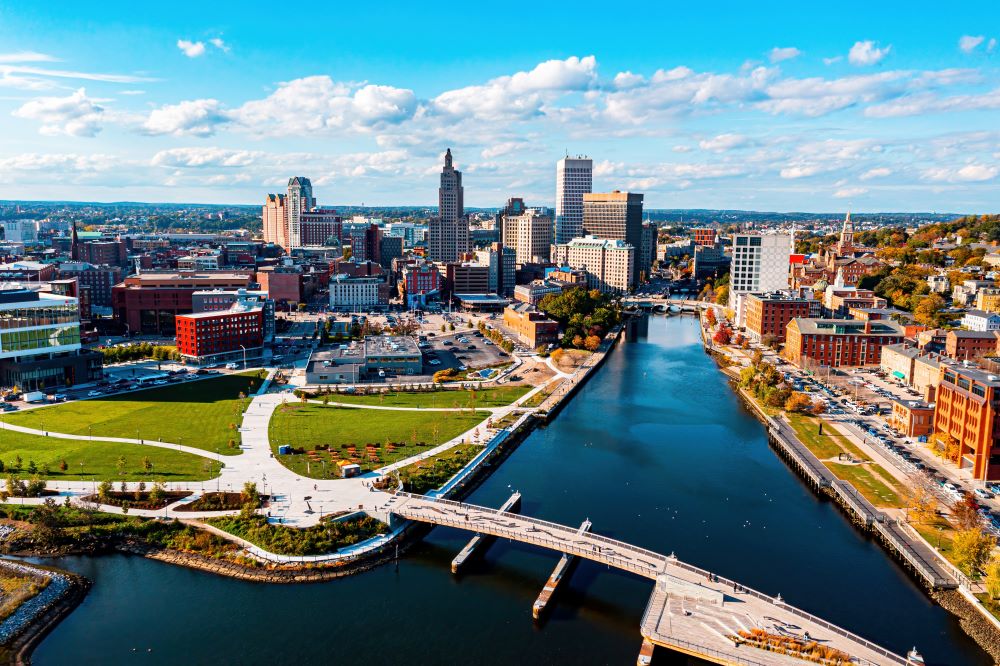 Providence. Photo courtesy of Providence Warwick CVB
Starting out as the new president and CEO of the Providence Warwick CVB in April 2019, Kristen Adamo's first order of business was expanding the already robust tourism industry in Rhode Island's capital and nearby coastal Warwick.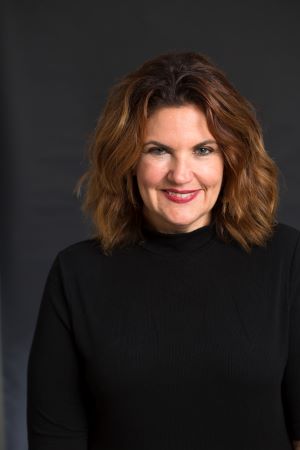 "Business was booming," said Adamo, who joined the bureau in 2005 and succeeded Martha Sheridan, who left for the Greater Boston CVB, following prior roles as director of communications and then vice president of marketing and communications. "We had a full slate of group bookings, great cohesion with the Rhode Island Convention Center team and eight new hotels in various stages of development. All systems were go." 
Focused on refinement and growth, Adamo led initiatives ranging from enhanced customer service training for industry workers to new visitor experiences such as the Black History Walking Tour and wellness tourism offerings. 
"There was genuine excitement about our momentum and direction, which made it especially disheartening when COVID-19 crumbled everything in a week," Adamo said. 
She quickly set to "rebooting" the system.  
"In times of crisis, you rely on your strengths," Adamo said. "Mine are marketing and communications, which I leveraged to tell our story throughout the pandemic." 
In the process, Adamo transformed the role of the CVB and herself as a leader. Here is how she creatively, resolutely, steered Providence to the recovery now well underway.  
Meetings Today: Going from smooth sailing to turbulent seas so rapidly must have been especially jolting in a city of Providence's size? 
Kristen Adamo: It is good that we are scrappy. For starters, 5,000 cheerleaders were en route to Providence for an event the day they closed the Rhode Island Convention Center. Like many others, we thought the setback would be brief. Then reality sank in. Restaurants started closing. Hotels lost 70% of their revenue in the first year of the pandemic. Since we are funded by hotel taxes, we had to drastically cut programming to sustain ourselves. I had to let 18 of my 24 colleagues go, many of them long-time friends.  
Yet, our true colors shone through. My six remaining staffers dug deep, along with the convention center team. While we were dealing with cancelled conventions, they were saving lives, converting first to hospital operations and then testing and vaccination services. Our board members, many hoteliers and restaurant owners themselves, were on every Zoom call while managing their own challenges. Everyone bonded and pulled together. 
To borrow from the corporate world, they say that CEOs that tell winning stories create winning stock prices. What narrative approach did you invest in? 
First, I got our financial house in order. Then I made advocacy for our tourism industry my mission. Most people outside of the industry, state leadership included, are unaware of how tourism works. They are unfamiliar with the widespread economic significance of the industry, which went with understanding the scope of the devastation brought on by the pandemic. You must know what you are rooting for, so in partnership with the Rhode Island Hospitality Association, I saw a unique opportunity to tell our story to a broad audience at a critical moment of awareness building. 
Which channels did you use? 
I took full advantage of my communications background and media relationships to articulate the case for tourism. I did interviews, wrote op-eds and created infographics. You asked how COVID-19 jolted Providence as a smaller city. Size works both ways. Our local press knows me, knew to call me and were with me every step of the way. Their faithful reporting went far in prioritizing my efforts, which may have been less visible in a larger environment. 
The collective voice is stronger than the individual voice, so my strategy included coalescing like-minded individuals and interests. To counter the impact, we performed our version of triage, doubling down on supporting the people and resources that set Providence apart. Since we were not marketing externally, we focused inward. Examples included partnering with the Providence Foundation, Downtown Improvement District and our larger real estate holders on a dedicated marketing campaign, with fundraising, to encourage local summer visitation to our vital downtown core.  
Additional focal areas included our restaurant community; our signature event, WaterFire Providence; and our largest attraction, the Roger Williams Park Zoo. From catering companies to non-profits, I was in constant contact with all partners, hearing what they had to say. I went into our neighborhoods, taking and posting photos to remind people that we would eventually recover.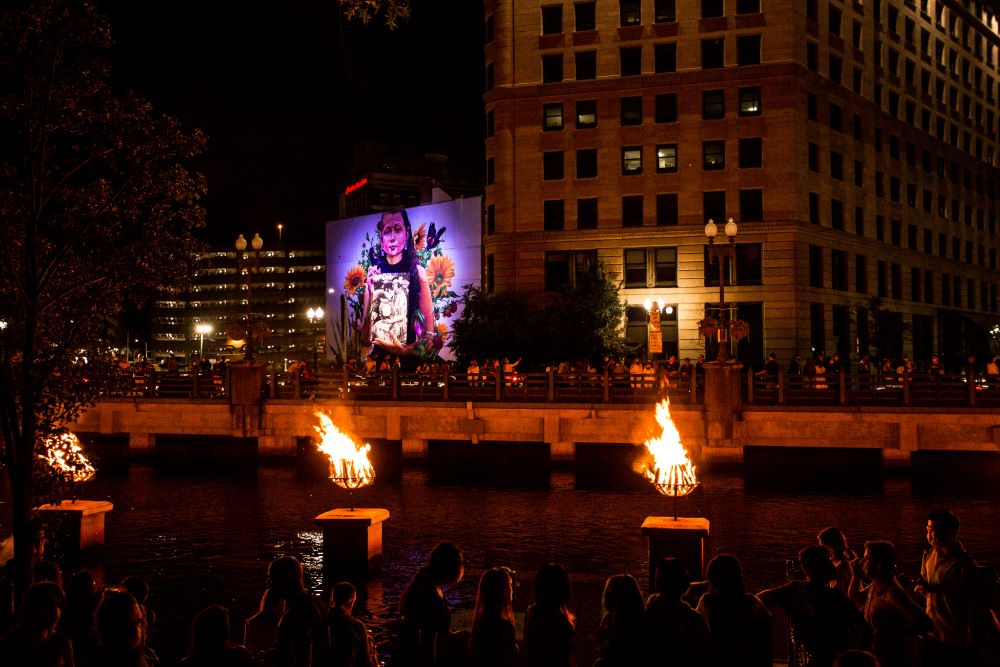 I also stayed front and center with city and state officials, advocating and testifying on behalf of the CVB and our industry.  When Gov. Dan McKee took office, I organized an in-person event with 20 local hospitality professionals. He was most attentive, and I would like to think that engagements like this helped to inform his policy and aid packages, which have been substantial. 
Sounds like your voice was heard. 
Looking back on our dozens of advocacy initiatives, I will say it was the right and effective way to go. Gov. McKee and I recently announced an $8 million grant fund for hospitality sector businesses as we await his budgetary call for a $47 million investment in the convention center. I am currently working with the city and state on funding for the CVB. So yes, the advocacy worked, including deepening our relationships with our partners and stakeholders.  
Advocacy will play a significant role going forward. As we emerge from the pandemic, demand is heating up for group cities, hotels and venues. We are competing with New York City and Boston for business they would have likely passed on in 2019. That takes resources and a compelling narrative. For groups, that centers on Providence's combination of big city cultural and culinary offerings with second tier benefits, including accessibility and the quintessential "big fish in a small pond" red carpet treatment. 
[Related: 6 Historical Offsite Venues in Rhode Island]
How does the return of momentum and excitement shaping up? 
As a coastal leisure destination, Warwick is ahead in the recovery. Providence is coming back strong though. Group is back to 80% of pre-pandemic levels and pacing well for this year. We are back to 21 people at the CVB, including several rehires. Two new group-capable hotels, The Beatrice and Aloft Providence Downtown, opened during the pandemic. 
For me, recovery began with our annual meeting last November, just before Omicron hit. I invited all the press that had helped us to attend and join in the fun. It was emotional, too, as we remembered R.I. Convention Center Authority Executive Director James McCarvill, who had passed away a year earlier from a sudden non-COVID-related illness, and others we had lost. There were also tears of joy, as we celebrated our collaborative, unified rebound and return to positive momentum.  
Everyone is a little battle-scarred, but I feel good about the next couple of years. Personally, the experience helped to define who I want to be as a leader going forward. Digging deep, doing hours of hard news, engaging with our politicians and other efforts thickened my skin and bolstered my self-confidence. No longer the new CEO, I stand up and speak up stronger than before. We are in a good place with nowhere to go but up. 
Connect
Providence Warwick CVB 
(401) 456-0200  
Read this next: Celebrated Providence, Rhode Island Restaurants for Future Bookings