Philadelphia Opens New Waterfront Restaurant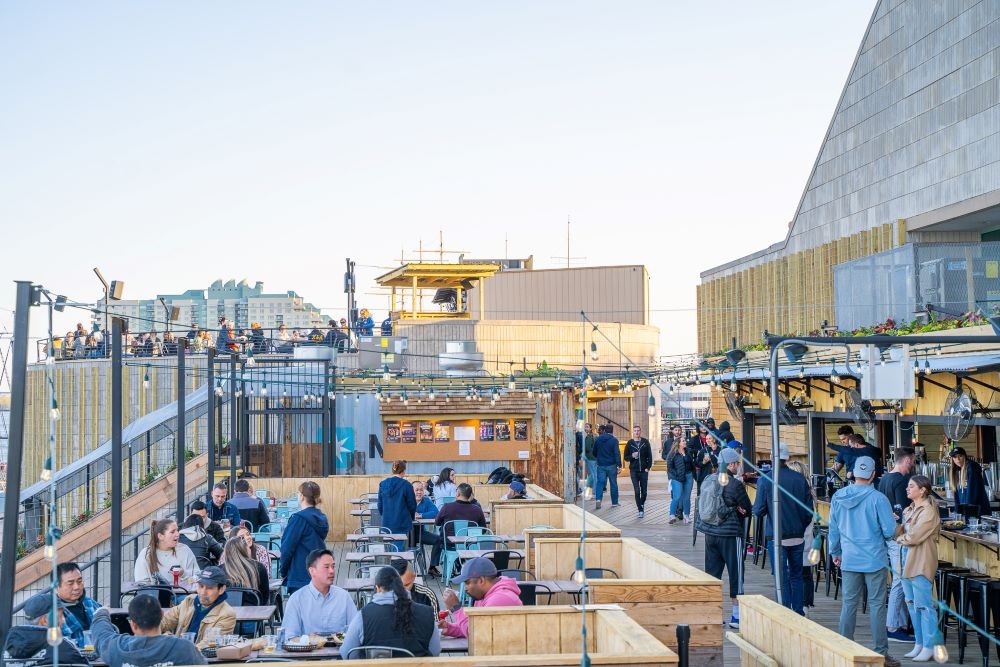 Liberty Point Outdoor Seating And Dining
After five years in the making, Philadelphia's newly opened Liberty Point restaurant is officially the city's newest and largest outdoor restaurant, replacing Hornik's Craft Hall. The new three-level complex has a seating capacity for up to 1,400 guests and showcases unobstructed, panoramic views of the Delaware River waterfront lined with plants and blooming flowers.
The restaurant's name was inspired by the history of Philadelphia and its waterfront. Liberty Point is located on an area of land stretching out into the water, symbolizing and allowing for the celebration of freedom and American liberty through socialization in the same way sailors did when their ships docked at port.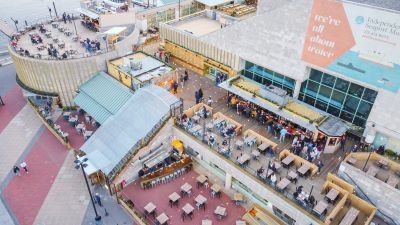 With both outdoor and indoor seating available, the three main levels feature five bars for guests to enjoy food and drink, including bites, sandwiches, salads and raw beer selections along the waterfront. In the future, Liberty Point hopes to incorporate a happy hour accompanied by a bar bites menu. A permanent stage at the heart of the restaurant offers live entertainment throughout the week, and the first level of the restaurant is dog friendly.
In addition to elaborate dining experiences, Liberty Point has a list of private and semi-private spaces embracing the outdoor, seasonal environment available for events of anywhere between 10 and 1,400 people. With 25,000 square feet of outdoor space and another 3,000 square feet indoors, Liberty Point is equipped to host nearly any type of event imaginable. 
Read this next: Philadelphia's Top-Down Focus on DEI Paves the Way Forward for Meetings