Philadelphia's Top-Down Focus on DEI Paves the Way Forward for Meetings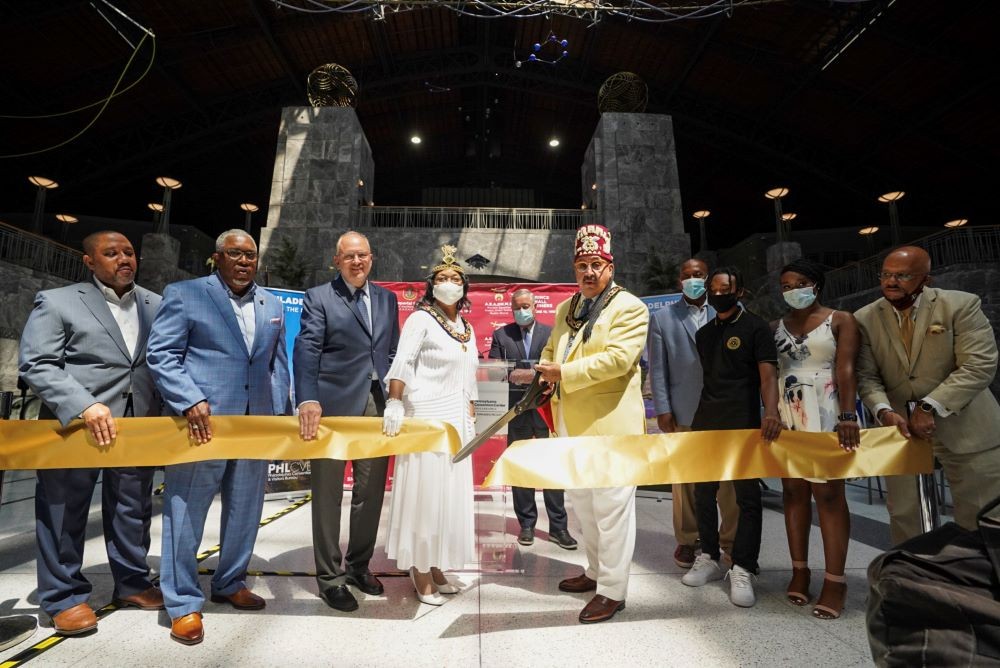 Ancient Egyptian Order Nobles of the Mystic Shrine's convention. Courtesy of AEAONMS + PHLCVB
In 1987, two African-American directors on the Philadelphia Convention & Visitors Bureau (PHLCVB) board, A. Bruce Crawley, a prominent marketing and communications executive, strategist and business owner, and Dwight Evans, then a state representative and now a U.S. Congressman, saw that Philadelphia was overlooking significant opportunities in minority meetings, conventions and tourism. 
Their influence led to the founding that year of the Minority Advisory Council (MAC). Initially focused on the underserved and untapped multi-billion-dollar African-American market, MAC, later renamed the Multicultural Affairs Congress and then PHL Diversity, has since evolved to focus on a broad spectrum of diverse and multicultural groups. 
One of three vertically focused business development divisions along with PHL Life Sciences and PHL Sports, this pioneering vehicle promotes Philadelphia as a diverse, equitable and inclusive visitor destination and connects planners with comprehensive program support. These key destination resources and assets include diverse area businesses and suppliers, community leaders and contacts that might assist with sponsorship, meeting content, relationship development and engagement.   
As PHL Diversity builds off the catalytic momentum of the past two years, Greg DeShields, who serves as executive director for both PHL Diversity and the recently launched industry-wide Tourism Diversity Matters initiative, and PHLCVB President and CEO Gregg Caren discuss the continuing mission for the division. 
[Related: Greg DeShields Brings a Career Dedicated to DEI to Tourism Diversity Matters]
Q&A With Gregg Caren and Greg DeShields
Meetings Today: How does the inherent nature of meetings, hospitality and tourism as people-first, people-driven, collaboration-based industries favor the advancement of DEI consciousness and action?  
Gregg Caren: DEI has risen to the forefront of consumers' minds as the realities of systemic inequality remain prevalent throughout society. Consumers expect the meeting, hospitality and tourism industries to be part of the solution and not just the conversation. Meeting customer expectations is a vital component for effective diversity and inclusion organizations. Accurately identifying and responding to those expectations and meeting or exceeding them consistently can drive an organization's bottom line and profits. 
It is important to note, meeting customer expectations will evolve. Expectations are often fluid; they grow, diminish, change and move in a different direction. Therefore, utilizing structured processes, techniques and tools based on valid logical approaches to plug into these expectations can deliver value.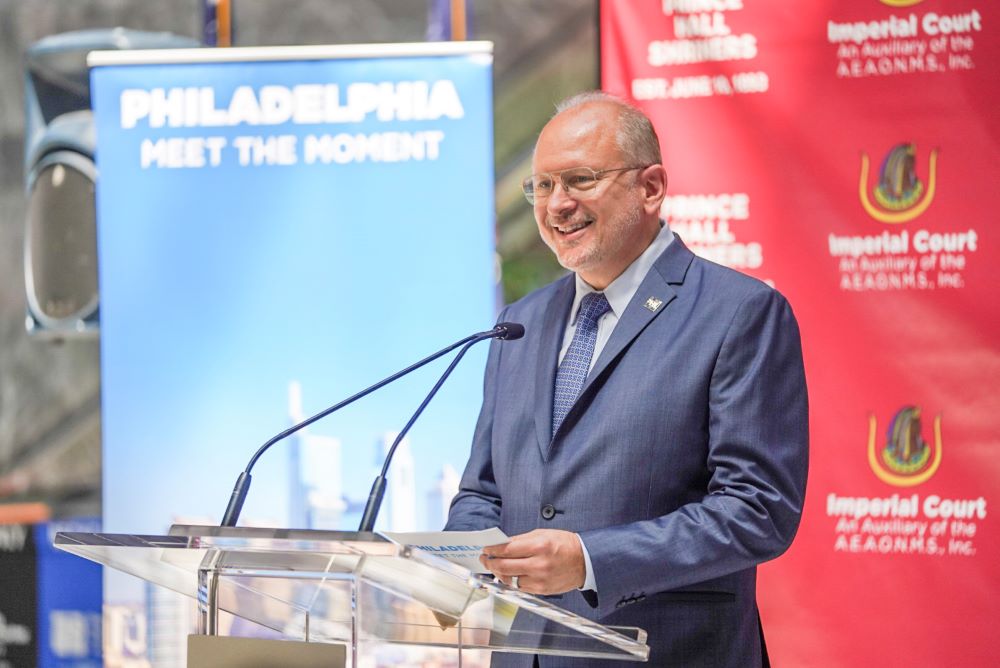 The customer, not the diversity practitioner, determines and defines the quality and value of diversity initiatives. Customer expectations are just as important as any other element of perceived value. Any decisions concerning quality and value must consider that customer expectations are immediately suspect and often produce ineffective outcomes. 
What were some key PHL Diversity engagements in 2021? 
Caren: Philadelphia hosted several 2021 events secured through the PHL Diversity business division. Notably, the Ancient Egyptian Order Nobles of the Mystic Shrine's convention, which took place from August 9-21, served as the first convention in the City of Philadelphia since the pandemic shut meetings down in March 2020. The Council of Indian Organizations in Greater Philadelphia's Flag Hoisting ceremony also took place in mid-August. 
Education is an essential part of the platform. As part of our continuing webinar series, PHL Diversity brought together thought leaders and DEI experts to discuss important topics. Last year, these included Welcoming Multicultural Meetings and Conventions Back; Navigating the COVID-19 Pandemic; Leaders Rethinking Education; and Philadelphia LGBTQ+ Pride Month and Juneteenth. 
The business division also continued to host regular podcast conversations with leaders and partner organizations on the topic of DEI. These are available on several streaming audio digital platforms and on our website. 
What is your view of the current level of awareness and commitment to action around DEI within the meetings industry as a whole? How goes momentum following the crucible events of 2020-2021?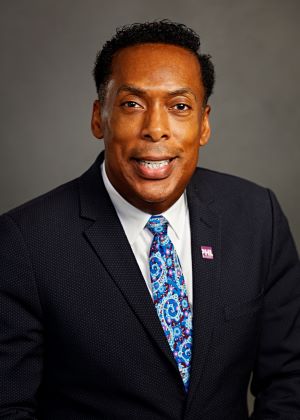 Greg DeShields: Travel impacts everyone, so it must be designed and managed equitably and bring all voices to the table. Organizations tend to feel overwhelmed by the social pressure to make rapid demographic changes, so they make the common mistake of investing in temporary solutions that fail to address issues at their core. It is important to prevent "checking the boxes" when starting DEI activities. 
Diversity, equity and inclusion are often treated as buzzwords that usually amount to little more than mandatory annual training in today's business world. While there isn't a one-size-fits-all rulebook for rolling out a successful DEI program, begin the journey by learning what DEI truly is and understand the value it can bring to a company.  
PHLCVB/PHL Diversity is a founding partner of Tourism Diversity Matters (TDM), a collective impact model organization dedicated to eliminating disparities in the tourism and meetings industries through advocacy and education. In 2021, TDM continued to be a resource to foster DEI practices in collaboration and cooperation with all industry initiatives. Many of the founding principles for TDM can be traced to PHL Diversity's roots and legacy. 
[Watch this webinar: Leveraging Data to Achieve Equity]
Greg, you have long advocated for DEI and education in the meetings, hospitality and tourism industries. Speaking from both the PHL Diversity and the TDM perspectives, how would you rate the overall progress to date? 
DeShields: The business case and strategic planning for DEI are becoming understood by the hospitality, tourism and meetings industries and are more vital than ever. Successful businesses recognize the economic impact of changing demographics requires authenticity to meet the needs of a changing population. A DEI strategy creates a long-term commitment to achieve inclusive, equitable and sustainable culture and work environment.  
What are your primary DEI themes and strategic objectives for this year and beyond? 
Caren: In 2022, the focus of PHL Diversity continues to be providing knowledgeable experts that act as a resource for the tourism, hospitality and meeting industries. PHL Diversity is a connector with top thought leaders, leveraging Philadelphia's profoundly rooted community relationships to strengthen meetings and conventions. Multicultural groups select Philadelphia for their annual events because of the strength and support offered by the PHLCVB, the City of Philadelphia and our corporate community, committed to DEI programs. 
What is the current message on "why Philadelphia" for DEI-related meetings and education? Any DEI-related bookings to highlight for 2022? 
DeShields: For more than 30 years, PHL Diversity has been connecting meeting planners to local diverse businesses and suppliers and community leaders who have shared values and goals and can help facilitate community engagement programs or serve as speakers and experts. 
Philadelphia is one of just 32 cities with an office of Diversity, Equity and Inclusion (City Equity Offices in America). PHL Diversity has worked intimately with the former Chief Diversity Officer producing the Philadelphia Diversity, Equity and Inclusion Conference and other Supplier Diversity programs. 
The Office of Diversity, Equity and Inclusion works with City departments, external partners and community members to dismantle institutional and structural barriers that have held back many Philadelphia residents for too long, advancing a shared framework to embed racial equity as a governing principle in the City's budgeting, community engagement, service delivery and significant strategic initiatives. 
Looking ahead, Philadelphia will be hosting Zeta Phi Beta's National Boule from July 20-24. We look forward to welcoming them this summer. 
Read this next: Why Data-Driven Assessments Are the Key to DEI Strategies