Meetings Today Live! Hawai'i: Ross Birch on Happenings in the Islands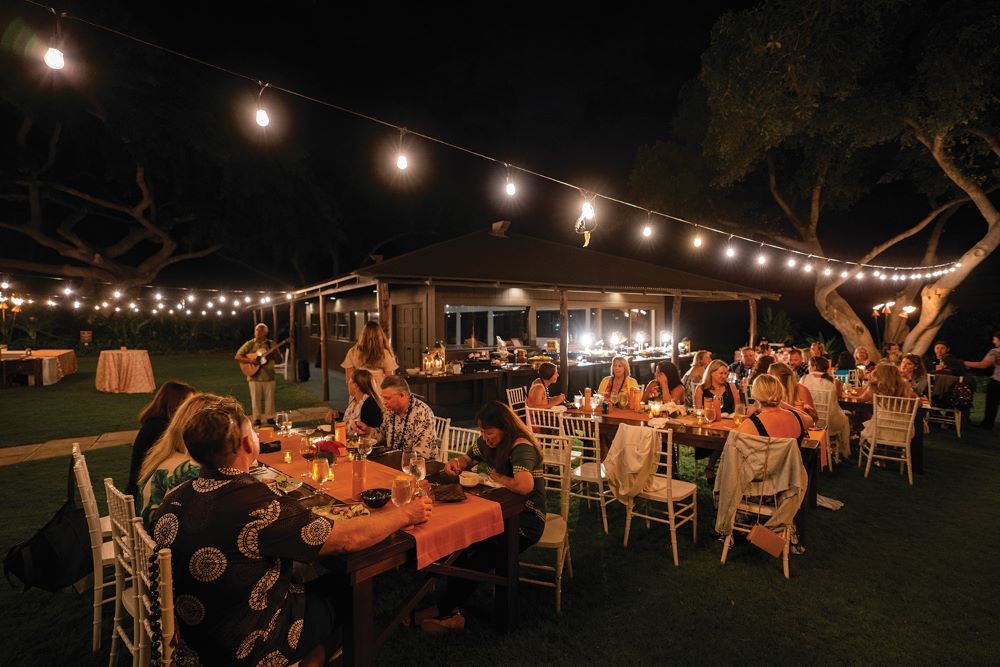 Final-night dinner at Mauna Kea Resort's Historic Mauna Kea Parker Cottage. Credit: Keith Uehara Photography.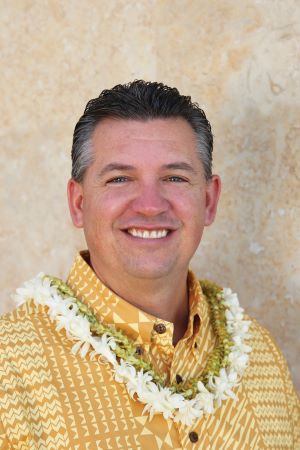 In the lead-up to our Meetings Today LIVE! Hawai'i program in late April, we reached out to Ross Birch, executive director of the Island of Hawai'i Visitors Bureau, to get his take on the current meetings and travel situation in the destination. Following are his responses, and some nice shots from the event!
Tyler Davidson: What's different this year as opposed to last year in terms of inbound visitors and meetings to Hawai'i?
Ross Birch: Last year, we were still limited on what we were able to do on a group level due to COVID-19. Group sizes were capped, stringent testing and safety protocols were in place, and many of our businesses were not operating at a capacity that could withstand large or even small groups. Since then, the state's Safe Travel Program has ended, which specified restrictions and requirements when traveling to Hawai'i, as well as phased out of COVID-related restrictions specific to the Island of Hawai'i. Due to these changes, we've seen many of our industry partners, such as airlines, accommodations and activity partners, able to take on that higher capacity and increase their offerings.
We've also noticed more groups getting these programs back online that were postponed in the past couple of years due to COVID. Typically, there's a lull in group activations during fall, but all signs have been pointing to a busy group season this fall as well as into the first half of 2023.
 
Tyler Davidson: Why is Hawaiian culture important to incorporate into meetings programs in Hawai'i, and how did you incorporate it into Meetings Today LIVE! Hawai'i this year?
Ross Birch: We have to remember where we are, and that's in Hawai'i. It is essential we pay homage to the host culture and ensure their value systems continue to be shared so that there is no misunderstanding in the expectations, behavior and actions that are encouraged here and those that are not. We also noticed that travelers make more safe, mindful and respectful decisions when they are informed and know the history and culture behind this special place and its people. 
[Related: Meetings Today LIVE! Shares the Aloha in Hawai'i]
Making sure travelers are educated on Hawaiian culture and exhibiting behaviors that are pono, or righteous, all contributes to the larger goal of managing the destination, protecting our natural resources and ensuring our community's needs are prioritized. We also see more meeting planners looking to incorporate Hawaiian culture into their own programs. They want to know what makes Hawai'i unique and Hawaiian culture is a great opportunity to showcase that.
This year's Meetings Today LIVE! Hawai'i event incorporated a plethora of opportunities to learn more about Hawaiian culture through place-based learning. Hawai'i Visitors and Convention Bureau Senior Director Brand Kainoa Daines conducted cultural training for the planners which touches upon 'Olelo Hawai'i (Hawaiian language) and the importance of place. This training was done last year as well and very well received among meeting planners.
Also a part of their itinerary, we included stops at two of the five national historic parks on the island of Hawai'i, Pu'ukoholā Heiau National Historic Site and Ala Kahakai National Historic Trail. These parks are steeped in a rich cultural history and memorializes and shares the stories of those who've come before.
The 'aina (land) and people are synonymously intertwined, as all are aspects of life here in Hawai'i. When you enter Hawai'i, you are engaging in a relationship with both and it's important to give back to those who are receiving you, which is why we incorporated a Malama Hawai'i Earth Day activity for meeting planners to meet with and learn from community volunteer organizations about the good they're doing in the community and how meeting planners can partner to move their efforts forward in natural resources conservation by incorporating them into their programming. The experience also includes an opportunity to malama (to care for) Hawai'i via participation in a beach cleanup.
These are just some examples of the cultural and place-based activities that were incorporated.
Tyler Davidson: What can planners expect when they bring a program to Hawai'i?
Ross Birch: Meeting planners can look forward to an inspiring visit with opportunities to connect with people and place while enjoying the island of Hawai'i's splendor.
Meeting planners will see this concept of malama woven throughout different aspects of their visit. It comes in many shapes and forms, such as corporate social responsibility activities to reforest native landscapes, beach clean-ups, restoration of a loko i'a (fishpond) and engaging in opportunities to learn more about Hawaiian culture and local community. We strongly recommend groups engage fully into malama ku'u home (caring for our beloved home) and incorporate these feel-good, do-good activities into programming and itineraries.
If planners are working on programming that includes Hawai'i, we also highly recommend planning well in advance. Many of our on-island industry partners such as hotels, activities and even restaurants are seeing shorter booking windows now through the rest of the year, and many groups are already making plans through the first half of 2023. It's a very busy time and will continue to be for the foreseeable future.
Select Images From Meetings Today LIVE! Hawaii 2022: