Meetings Today LIVE! Shares the Aloha in Hawai'i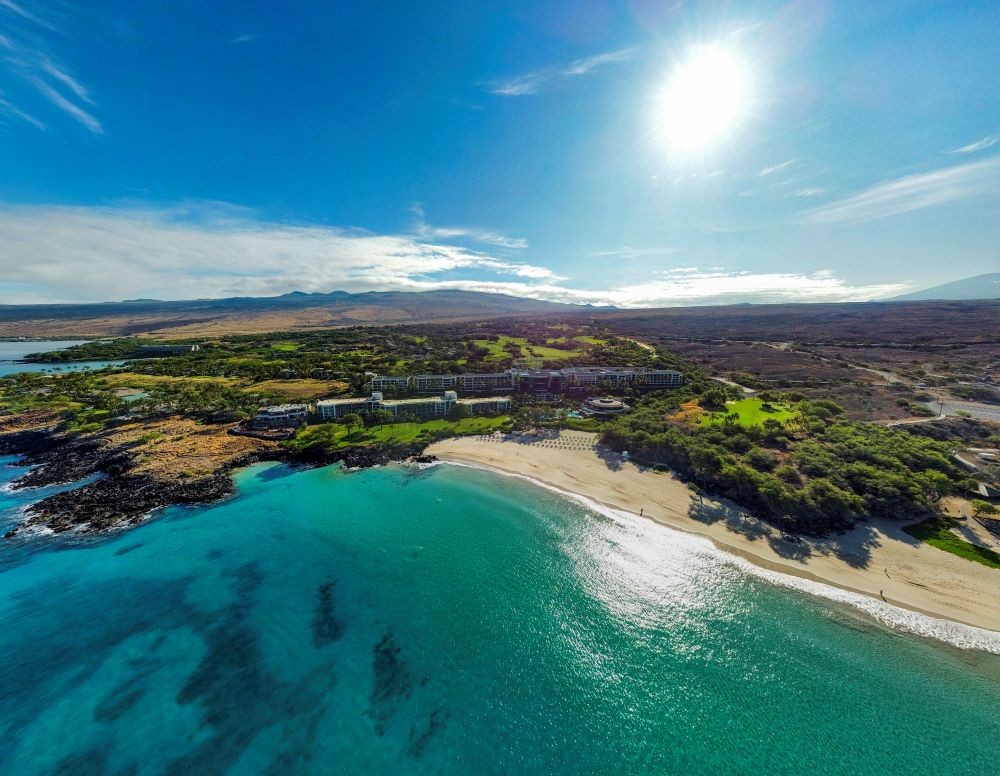 The Westin Hapuna Beach Resort. Credit: Keith Uehara Photography.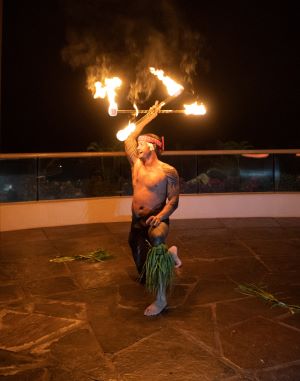 The only thing that would top our 2021 Meetings Today LIVE! program to the Island of Hawai'i—back when the destination was just opening back up and Meetings Today and our partners had to take some very stringent health and safety measures in order to keep attendees, and locals, safe—would be a successful return in 2022.
It's safe to say that our April 26-29 lived up to the challenge, thanks to our many partners, including host property The Westin Hapuna Beach Resort, which debuted in 2018 after a $50 million renovation and rebranding. The 249-room, 17-suite Westin offers more than 85,000 square feet of flexible indoor and outdoor meeting space. The property is part of the 1,800-acre Mauna Kea Resort, which also includes the luxe 252-room Mauna Kea Beach Hotel, Seaside Tennis Club and Mauna Kea and Hapuna golf courses.
The event gave planners and suppliers a chance to connect and explore how to plan meaningful programs in Hawai'i.
"Booking your group on the Island of Hawai'i provides local stakeholders and community residents an opportunity to create memorable moments with your most valuable group guests," said Brad Doell, director of sales and marketing for Mauna Kea Resort. "With wonderful involvement from our local Hawai'i businesses, each planner can include their group in a number of educational or community give-back offerings which are available. Thus, transforming the traditional meeting or incentive trip into something more meaningful. We believe all guests should feel fulfilled and relaxed when they leave."
[Want to Attend Other Meetings Today LIVE! programs? Click here.]
Ross Birch, executive director of the Island of Hawai'i Visitors Bureau, said there has been a world of difference between arrival requirements in Aloha State since our 2021 Meetings Today LIVE! program.
"Last year, we were still limited on what we were able to do on a group level due to COVID-19," Birch said. "Group sizes were capped, stringent testing and safety protocols were in place and many of our businesses were not operating at a capacity that could withstand large or even small groups.
"Since then, the state's Safe Travel Program has ended, which specified restrictions and requirements when traveling to Hawai'i, as well as phased out of COVID-related restrictions specific to the island of Hawai'i," he added. "Due to these changes, we've seen many of our industry partners, such as airlines, accommodations and activity partners, able to take on that higher capacity and increase their offerings. We've also noticed more groups getting these programs back online that were postponed in the past couple of years due to Covid. Typically, there's a lull in group activations during fall, but all signs have been pointing to a busy group season this fall as well as into the first half of 2023."
Following are some highlights of the 2022 Meetings Today LIVE! Hawai'i program.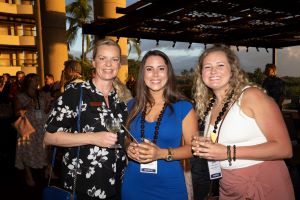 Opening Night
The festivities kicked off with ample aloha via a Welcome Reception at The Westin Hapuna Beach Resort's 'Ikena Landing, which boasts breezy views of Hapuna Beach and the Pacific. The resort served up a "Taste of Mauna Kea Resort" menu with action stations pumping out small-plate delights. Entertainment featured a live solist and a Polynesian fire entertainer!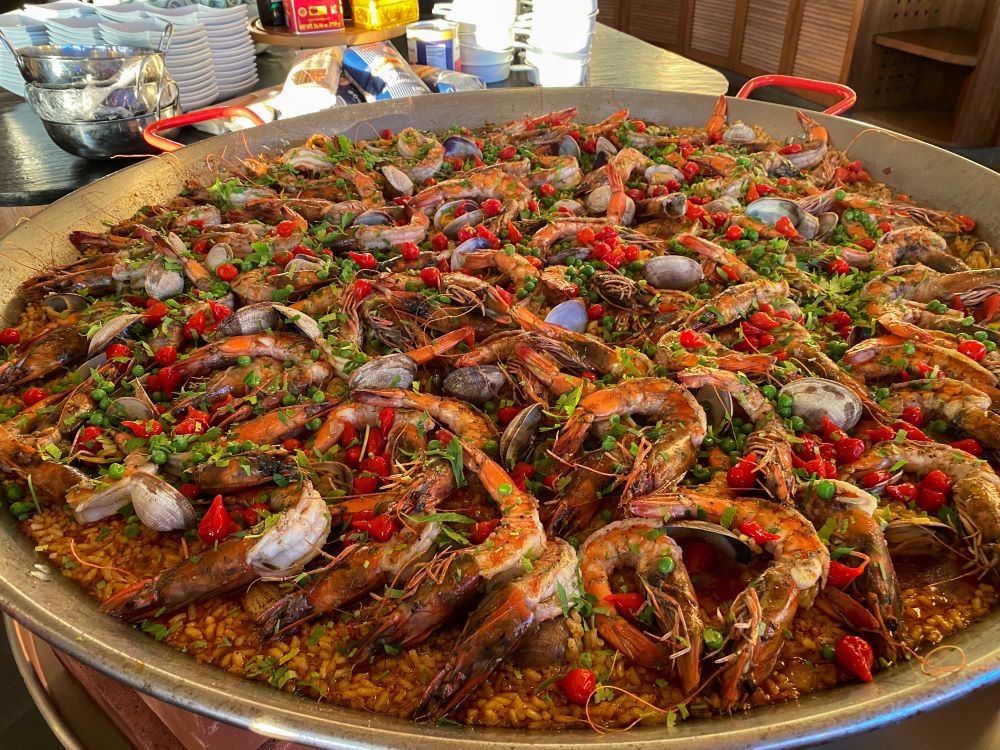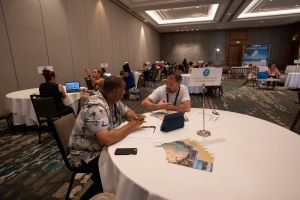 Day 1
Following a made-to-order breakfast fuel-up at The Westin Hapuna's Meridia restaurant—where ocean views were also on the menu—it was time to take care of business via one-on-one appointments in the Makai Ballroom, where RFP-equipped planners made the rounds to planner tables. 
Courtyard by Marriott King Kamehameha's Kona Beach Hotel was next on the list for a site visit and lunch, followed by an Amazing Race Kona Edition competitive site inspection. A site tour and dinner at Hilton Waikoloa Village rounded out the day.
Day 2 
The second day was the most action-packed of the program, with breakfast at The Westin Hapuna followed by an educational program in the Mauka Ballroom: "How to Embrace a Destination's Culture to Create an Enriching Meeting Program," presented by Kainoa Daines from the Hawai'i Visitors & Convention Bureau and sponsored by Eventsforce. 
[Next Up! Meetings Today LIVE! West in Aurora and Denver.]
The second round of one-on-ones followed in the Makai Ballroom, and then it was off to a site tour and lunch at Waikoloa Beach Marriott Resort & Spa. After an activity sponsored by Ocean Sports, attendees were free for a little downtime to recharge before heading out for a site tour and dinner at one of the Island of Hawai'i's legacy resorts: Fairmont Orchid Hawaii, where cultural artisans courtesy of Island Breeze enticed the group to experience Hawaiian cultural practices the fun way—by lei making, palm frond weaving and ohe kapala (Hawaiian stamping), together. This was followed by Island Breeze Productions taking guests on a song and dance tour through Polynesia as guests noshed on Executive Chef David Viviano's island-based modern interpretation of luau fare, which was deftly prepared with local flair and artistry.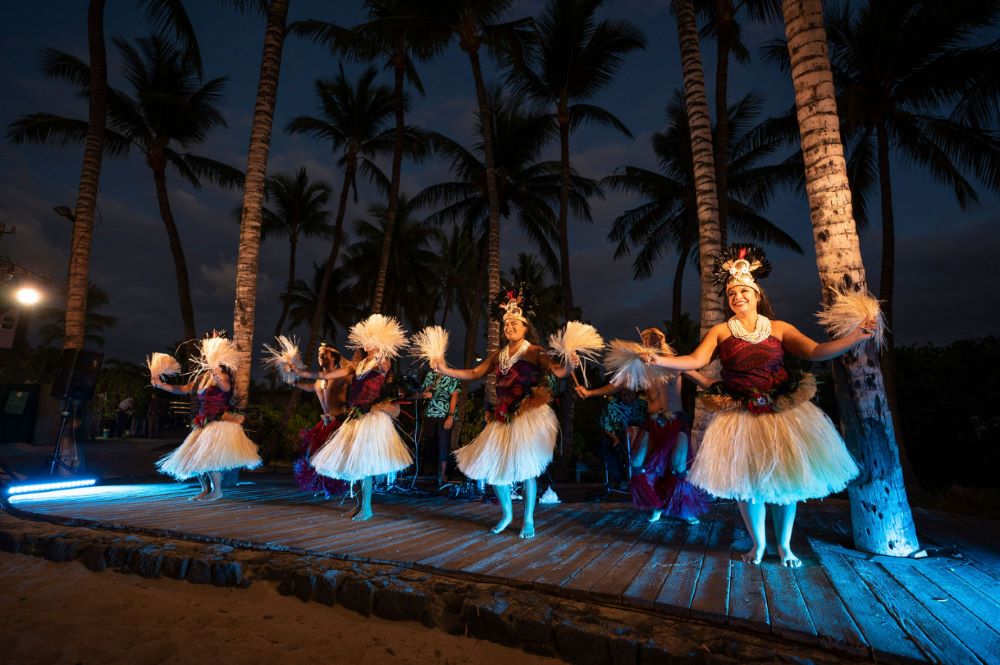 Day 3 
The last day of Meetings Today LIVE! Hawai'i focused on activities, with planners heading out from The Westin for a tour of Pu`ukohola Heiau National Historic Site and then a Malama Hawai'i Earth Day celebration and CSR program with South Kohola Reef Alliance, Hawaii Turtle Research Program, Little Hands, Ocean Safety and Ala Kahakai National Historic Trail. This was followed by some well-earned beach time.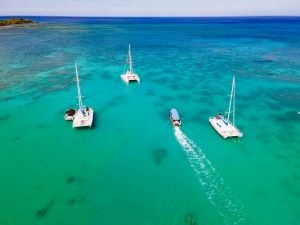 Visits to Anna Ranch, Kelani Market Place and the Paniolo Preservation Society at Pukalani Stables were next on the agenda, followed by a tour of Parker Ranch, which was founded in 1847 by John Palmer Parker. The storied ranch was the home of the iconic Hawaiian cowboys, or paniolo as they're known.
The final night dinner was back at the Mauna Kea Resort, for a paniolo-themed affair at the historic Mauna Kea Parker Cottage, perched on a bluff above Kauna'oa Bay and which was originally built to provide shade for the Parker Ranch paniolo.
Mahalo and aloha 'oe to all who participated in Meetings Today LIVE Hawai'i 2022! 
Check out our Twitter and Instagram feed @meetingstoday to see more action from Meetings Today LIVE! Hawai'i. #MTLive2022