AC Next Gen Groundbreaking in St. Louis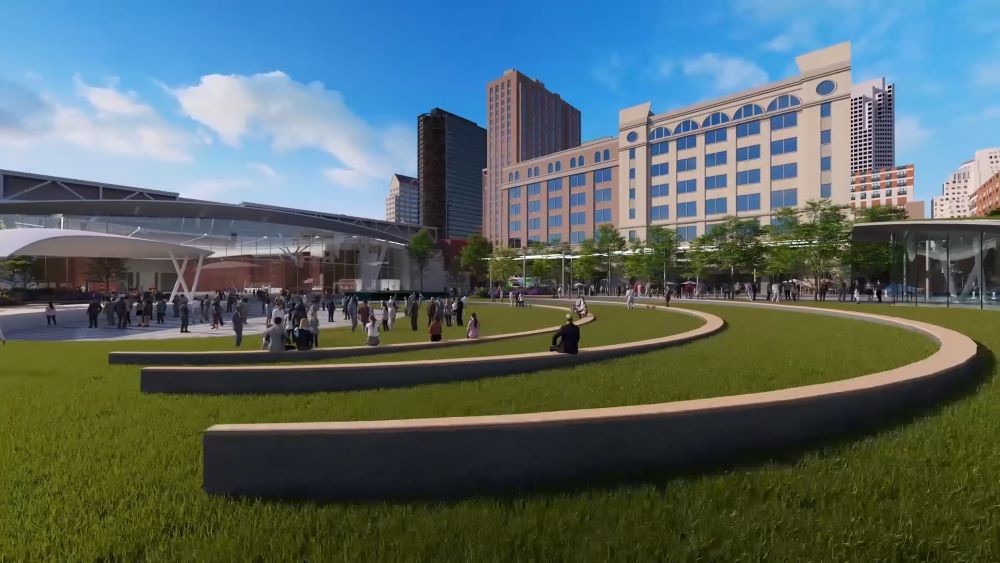 America's Center Convention Complex - Outdoor Space
Work is officially underway for St. Louis' highly anticipated expansion of the America's Center Convention Complex expansion project. Regional leaders came together in mid-May in downtown St. Louis to celebrate the groundbreaking of the project, known as AC Next Gen. Last updated in 1995, the $210 million facelift will bring a new 75,000-square-foot exhibit hall and new entrance on Dr. Martin Luther King Jr. & 9th Streets, infused with daylight, featuring tall ceilings and networking lounges.    
The new hall roof will include a 210-foot clear span for exhibit flexibility and will feature natural daylight from windows located above the level that exhibit booths occupy. Black out shades will be fitted to ensure the space can be darkened for audio-visual presentations.
[Related: St. Louis Moves Forward With America's Center Expansion Plan]
In a massive improvement to current logistics, the expansion will also include is an expanded, enclosed loading dock directly serving the three north exhibit halls, which more than doubles the existing loading dock capacity and will be configured so that trucks no longer need to back into the dock blocking Cole Street as they do today.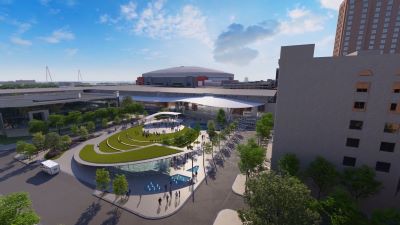 Regional leaders came together mid-May in downtown St. Louis to celebrate the groundbreaking, including St. Louis Mayor Tishaura O. Jones; St. Louis County Executive Dr. Sam Page; Deputy Comptroller LaTaunia Kenner representing Darlene Green, Comptroller of the City of St. Louis; Tony Thompson, Chairman/CEO, Kwame Building Group; and Explore St. Louis President Kathleen Ratcliffe.
"The last few years have been very challenging for the industry, and that makes today even more important: we are back and building something new that will benefit St. Louis and event planners for many years to come," Radcliff said.  
"This expansion to America's Center will help secure its place as a beacon for travel and tourism in the Midwest, creating good jobs for working families across our region," added Mayor Jones. "Attracting more conventions and attractions will strengthen our city's urban core and make Downtown an even better place to live, work, and play."
Read this next: 4 Iconic Foods and Drinks of Kansas City and St. Louis