St. Louis Moves Forward With America's Center Expansion Plan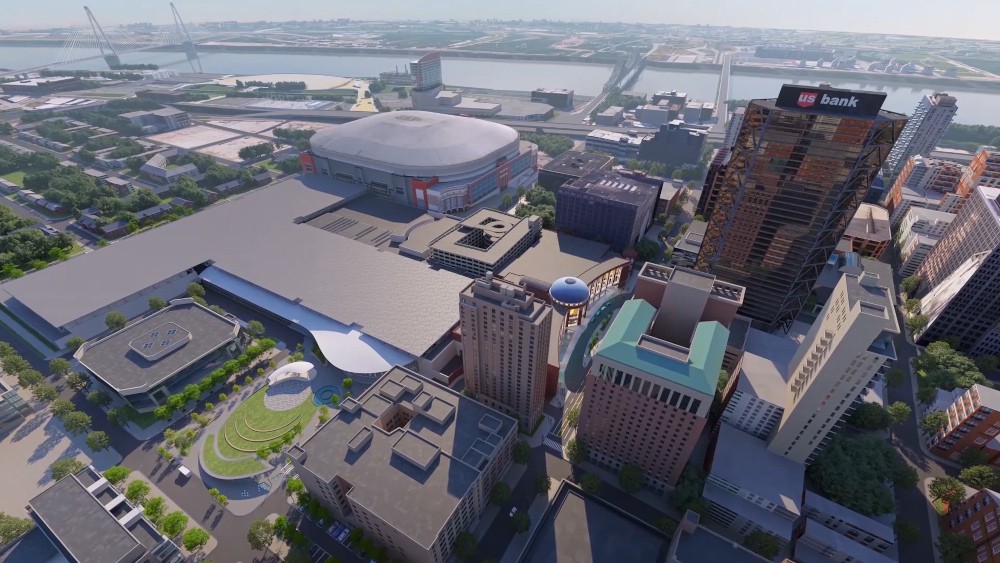 Courtesy of Explore St. Louis
Representatives of the St. Louis Municipal Finance Corporation's board of directors gave financial approval in late August for a major expansion of downtown St. Louis' convention center, America's Center.
The approval comes after a four-month delay due to the COVID-19 pandemic. During a year in which the MICE industry has endured an unprecedented crisis, the investment in the expansion project is a vote of confidence in the meetings industry's eventual return to business.
The added spaces to the convention center will allow it to host larger tradeshows and association groups.
In a year when the St. Louis area hospitality industry has been devastated by the COVID-19 pandemic, Kathleen "Kitty" Ratcliffe, president of Explore St Louis, said the decision gives hope for the future.

Photo: Ballroom prefunction area; Courtesy of Explore St. Louis
"It means we can begin the work that will improve the America's Center Convention Complex to make it competitive for the business of the future," she said. "In the meantime, once final design work is completed, businesses and residents in our region who work in the construction trades will have a lot of work to do. We couldn't be more pleased."
The project, dubbed "AC Next Gen," will receive $105 million in bonds from the city to put toward the estimated $175 million worth of updates to the event venue, which currently includes:
An added 92,000 square feet of exhibit space
A 60,000-square-foot signature multi-purpose ballroom and meeting area with 20,000 square feet of prefunction event space
22,000 square feet of new support space to improve service access to current and new exhibit halls and ballrooms
The construction of 26 new loading docks and renovation of existing 12 docks
An outdoor pavilion
Refurbishment of the central Washington Avenue entrance

Photo: Outdoor plaza and pavilion; Courtesy of Explore St. Louis
"In addition, we will offer a hybrid meeting broadcast stage in our 1,400-seat Ferrara Theater connecting event organizers with virtual attendees around the world," said Stephanie Brown, director of sales for Explore St. Louis. "Additional features include touchless entry, enhanced ventilation and air filtration and GBAC STAR™ Facility Accreditation."
[Related: 3 Ideas for Safe, Clean Teambuilding Activities in Kansas City]
St. Louis County will also contribute funds to the project, along with existing hotel and restaurant tax payments.
The expansion follows many recently completed projects, boosting St. Louis' $5.8 billion convention and tourism industry.

Photo: Exhibit hall addition; Courtesy of Explore St. Louis
"St. Louis has experienced a tourism development boom in recent years with a host of new projects including the transformed Gateway Arch National Park, the opening of Ballpark Village Phase II adjacent to Busch Stadium, and St. Louis Union Station Hotel and entertainment complex including the St. Louis Aquarium," said Stephanie Brown, director of sales for Explore St. Louis. "We've always been a great convention destination with our central location, walkable downtown and midwestern hospitality. 
"AC Next Gen builds on the momentum our community is experiencing and positions us competitively for years to come in the national convention market segment that will return to coincide with the completion of our enhancements." 
Brown added that the project is expected to break ground shortly, with predicted completion sometime in 2023.
Connect
Explore St. Louis
900.916.8938
Read Next: 4 Iconic Foods and Drinks of Kansas City and St. Louis