Chicago's Meetings and Events Industry Thrives With Local Partnerships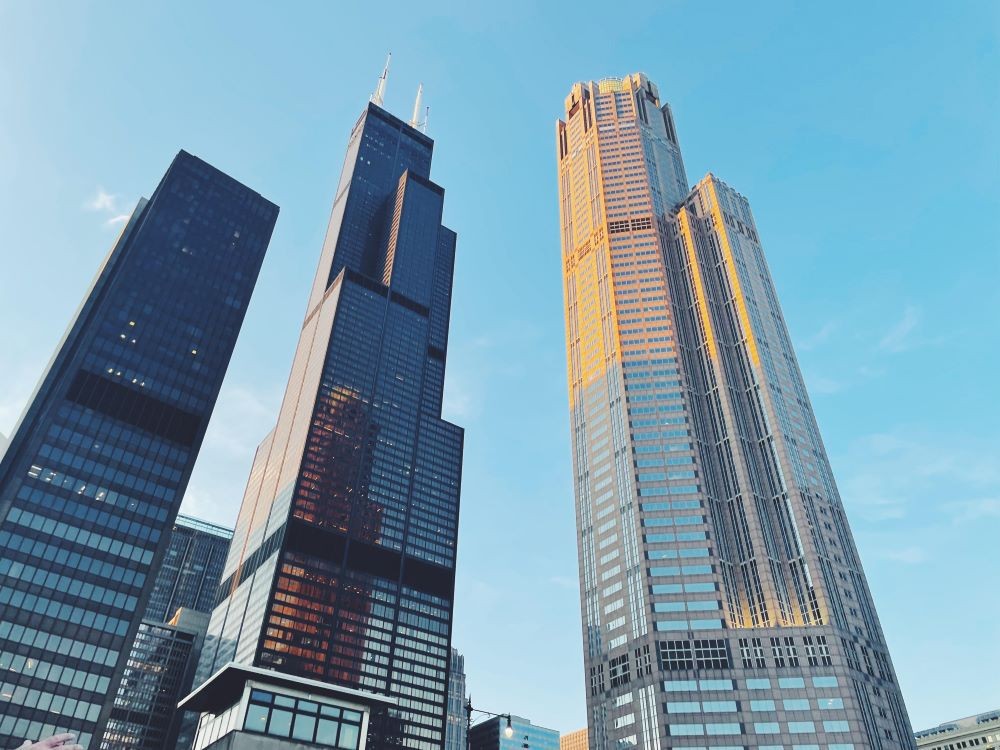 Chicago's Famous Willis Tower
One year into the COVID-19 pandemic, The Chicago Tribune reported the city lost more than 350 storefronts—many local, small business—as a result of COVID-19. Midway through the pandemic, Illinois saw a loss of 35% of all its small businesses total, trailing only behind Michigan in the Midwest in total store closures. 
The expected yet disappointing cancellations of events like Lollapalooza and The Taste of Chicago, as well as closures of tourist attractions like Skydeck Chicago on Willis Tower and the city's famous museums, left the once-busy city a ghost town, and travel restrictions prevented even business travel from keeping the city lively. 
In summer 2020, protestors marched down Michigan Avenue, leaving broken windows, graffiti and damaged goods along the city's Magnificent Mile. Stores that weren't hit boarded up with plywood to protect their goods, but many ended up closing their businesses for good, and the city's streets fell quiet for the following two years.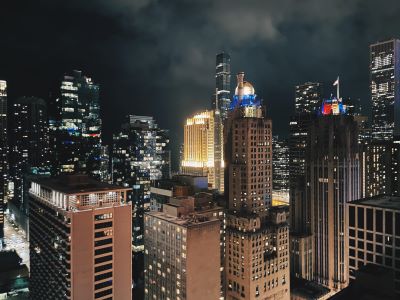 After a tumultuous two years, Chicago is ready to come back strong, and Lynn Osmond, CEO of Choose Chicago, is excited for the future of the city as it welcomes visitors back—especially for meetings and events. 
"The meetings are coming back extremely strong," Osmond said. "Right now, we've opened a lot of large-scale events. Events like the National Restaurant Show and Sweets and Candy Show are surpassing what they expected their numbers to be—not quite 2019 levels, but certainly higher than they thought they would be for the year that we're in." 
[Related: STR Stats: Meetings Coming Back, But Still Lagging Leisure]
Since last year, Osmond said the city has held more than 150 events with 1.1 million people. This year, the city expects more than 180 events and a total of 1.5 million attendees at McCormick Place alone, "which makes [the city] really quite exciting." 
In fact, Chicago has already seen an 86% increase in domestic and international visitors between 2020 and 2021, according to a City of Chicago press release, and hosted more than 30 million visitors last year. 
"It is a true testament to Chicago's resilience and strength as a top destination for tourists, businesses and events," Osmond stated in the press release. "I have never been more confident in our ability to make a full recovery." 
So far in the process, visitors can enjoy more alfresco dining—no longer only in the downtown core and along the Chicago River—as more restaurants have adapted to socially distanced seating. Across all 77 of the city's community areas, Osmond said, there is a "vibrant neighborhood focus with a trend in authentic travel and the want to explore off the beaten path."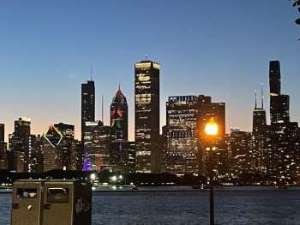 "These are things that are permanent now," Osmond said. "You can go to Chatham and experience great barbecue sitting on one of their little 'park-lettes,' which takes parking spaces and turns them into picnic areas." 
Neighborhood festivals have returned throughout the city as well, and The Chicago Pride Parade saw thousands line the streets on June 26, with attendee estimates reaching 1 million.  
"I think the neighborhoods really secured their place during the pandemic," Osmond said. "People might not come downtown as much, but they certainly support their local neighborhoods, and we're just seeing great activity there." 
Local Partnerships 
In relation to supporting local neighborhoods and businesses, Sheraton Grand Chicago Riverwalk has partnered with local businesses and talent to entice and excite meetings and events planners and attendees, and Jordan Bakovic, director of sales and marketing at Sheraton Grand Chicago Riverwalk, said "opportunities are endless." 
"Having that local lens is really crucial for properties to provide guidance and creative ideas, really adapting to the industry's ever-evolving landscape—which has become even more crucial these past two years," Bakovic said. "We are well-equipped to design meetings and events that deep-dive into cities as dynamic and exciting as Chicago." 
[Related: Report From MPI WEC: Puerto Rico Emerging From Pandemic Trending Up]
In addition to the hotel's location along the Riverwalk, it's also near the city's famed outdoor festivals during the summer and holiday markets in the winter, and even hosts its own outdoor summer market series featuring LGBTQ vendors and local artisans.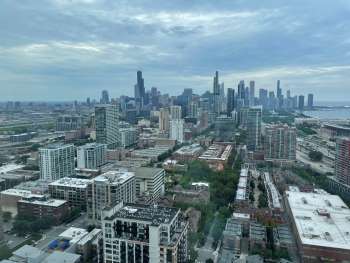 "The Riverwalk really starts at your door when you're staying at our hotel, to extend that Chicago experience," Bakovic said. 
Sheraton Grand Chicago Riverwalk now offers the Riverwalk Passport, which grants hotel guests exclusive discounts at vendors along the Riverwalk. 
"When guests arrive at the hotel, they will be presented with their Riverwalk passport," Bakovic explained. "They simply need to present their sleeping room key to the vendor partners to take advantage of the exclusive discounts."
The hotel also has partnerships with Israel Idonije, a former Chicago Bear's player, and his team and trainers, as well as Gideon Akande, winner of Men's Health Next Top Trainer competition and three-time Golden Glove Chicago champion. 
"What's cool about these partnerships is that both trainers can cater to every traveler and group's needs," Bakovic said. "For everyday travel, Israel and his team specialize in workouts that are customized for each individual. To elevate a group experience, Gideon can infuse his fitness expertise with something as simple as a guided run along our Chicago Riverwalk to as rigorous as a fitness bootcamp for all attendees."
For both Osmond and Bakovic, helping to plan the perfect meeting or event in Chicago takes a "very strong coordination effort" on both sides. 
"We try to make sure that we put our best foot forward by not only having the available rooms and meeting spaces to accommodate," Osmond said, "but we know how to maximize our flexibility as we accommodate to a very changing market, and we have good relationships with all our major hotels and convention centers. The teams really work well together." 
Bakovic said Sheraton Grand Chicago Riverwalk anticipated heightened bookings as the city recovers from the pandemic, but with the hotel's 125,000 square feet of meeting space, the hotel is "able to accommodate those last-minute needs and bookings as they come up." 
One way in which Sheraton Grand Chicago Riverwalk is promoting Chicago and its local culture is through Marriott's Meet With Momentum events—immersive showcases for VIP clients and planners to experience and illustrate what meetings and conventions can look like in their cities. 
"We want to make sure that they remember that Chicago is unique," Bakovic said. "We can do things that other cities can't do based on the local partnerships we've developed, and it's an initiative that we were fortunate to be a part of." 
Read this next: Experiencing Marriott's Meet With Momentum Series in Chicago