Fairmont Century Plaza Welcomes Jan-Peer Lehfeldt as Hotel Manager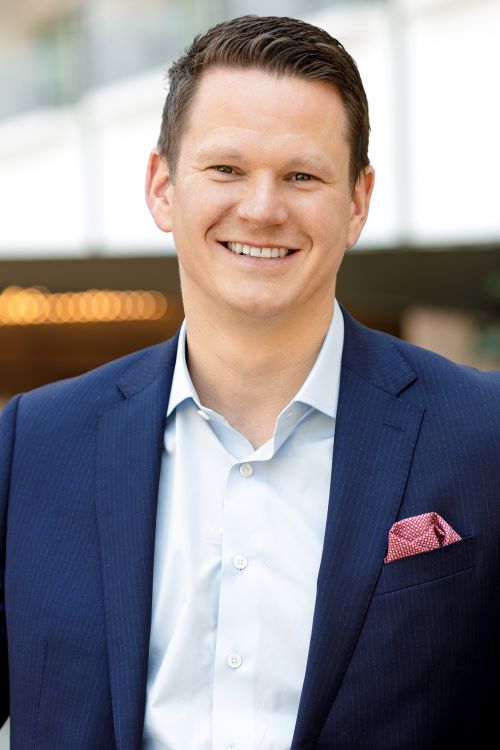 Fairmont Century Plaza, a reopened and reimagined 400-room hotel in Century City, California, recently named Jan-Peer Lehfeldt as hotel manager. Lehfeldt, who has more than two decades of hospitality experience, will oversee the day-to-day operations of the hotel. 
"We're delighted to introduce Jan-Peer as hotel manager of this iconic LA property," said Philip Barnes, regional vice president Southern California & general manager, Fairmont Century Plaza. "His leadership, industry expertise and dedication to excellence make him the perfect fit for Fairmont Century Plaza as we continue to take the property to new heights." 
Lehfeldt has held a lengthy and successful tenure with Fairmont and Fairmont managed hotels and has held executive roles at many of them, including The Savoy in London, Hamilton Princess Hotel & Beach Club in Hamilton, Bermuda and Fairmont Empress in Victoria, Canada. 
"I'm thrilled to continue my journey with this remarkable brand at one of Los Angeles' most renowned hotels," said Lehfeldt. "Fairmont Century Plaza's revolutionary renovation was just the first page of a compelling new phase in its legacy, and I look forward to working with this motivated team to further provide elevated experiences to offer an unparalleled destination for guests and locals alike." 
 Fairmont recently completed a $2.5B renovation which includes a state-of-the-art spa and Lumiere, a French-inspired Brasserie, plus 63 luxury residences and 24,000 square feet of private event space. 
Lehfeldt has a lengthy and prestigious tenure within the hospitality industry, getting his start at Raffles Hotel Vier Jahreszeiten in Hamburg, Germany, where he worked as an apprentice before taking on the commis de rang position at the hotel's restaurant. From there, he took a position within Raffles House Singapore, one of the hotel's flagship properties, as well as Mandarin Oriental and Four Seasons brands in a variety of executive positions in London, Bangkok, Phnom Penh, Mumbai and Bali. Luhfeldt has also held a role as director of business development at Chaoying Company Pte Ltd in Singapore, and helped develop his wife's family business, Sabai Fine Thai on the Bay. In 2015, he relocated to North America as director of food and beverage at Fairmont Empress.  
A lover of culture and all things global, Luhfldt is well-traveled and speaks fluent German. When not working, he and his family can be found dining at new restaurants, enjoying outdoor sports and sporting events and exploring Southern California.