Atlantis Paradise Island Appoints Steven Silverman as Senior Vice President of Sales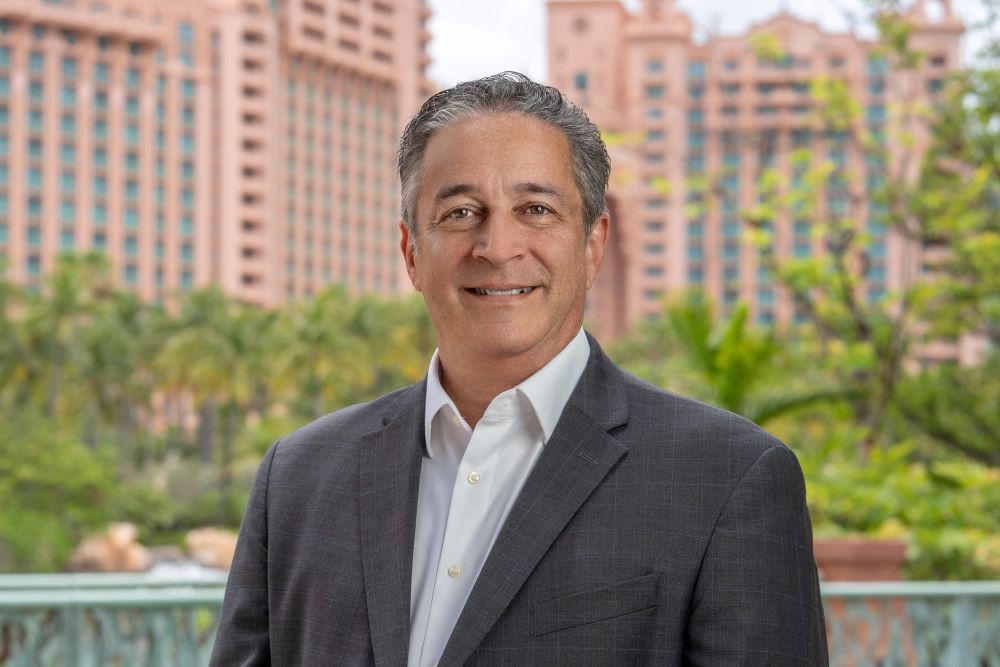 Steven M. Silverman. Credit: Atlantis Paradise Island
Atlantis Paradise Island in The Bahamas has appointed Steven M. Silverman as senior vice president of sales. In this role, Silverman will develop and lead the group and leisure transient sales team by setting goals to achieve revenue targets.
An industry veteran, Silverman brings over two decades of experience to Atlantis as the director of sales for hotels and resorts in Florida and the Caribbean. Most recently, he led sales initiatives at Diplomat Beach Resort in Hollywood, Florida, where he was responsible for over $110 million in group, convention, and banquet revenues. He also successfully shifted market share from established competitors for a $26 million revenue increase. 
Prior to his role at Diplomat Beach Resort, Silverman served as managing director of sales and marketing at El Conquistador Resort & Las Casitas Villages, A Waldorf Astoria Resort, and as director of sales at The Fontainebleau Hilton Resort and The Roney Palace Beach Resort.
"Steven is an incredible addition to the Atlantis team, and we are so happy to welcome him," said Audrey Oswell, president and managing director of Atlantis Paradise Island. "His success and extensive experience in the region along with his passion for the industry are evident, and we're excited for him to lead our sales team to new heights."
Silverman received his associate degree in business administration and management at the University of Florida before attending the New School for Social Research, where he studied culinary arts training and hotel and hospitality management. 
"I am delighted to bring my experience to the iconic Atlantis Paradise Island and join the wonderful team here that makes the resort the most remarkable in the world," Silverman said. "I look forward to furthering the growth of the resort alongside the best in the business."
Discover more moves and appointments in the meetings and hospitality industry.