New and Renovated Eastern Hotels and Maryland's Newest Resort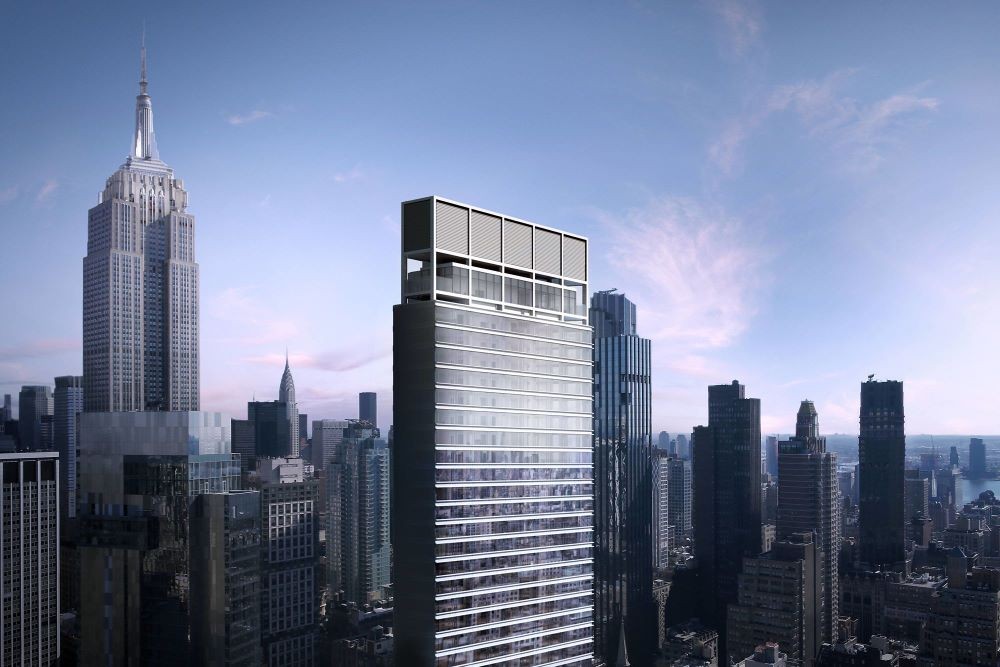 Ritz-Carlton NoMad Exterior
Massachusetts
The iconic Hyatt Regency Boston/Cambridge, a landmark along the Charles River with views of the Boston skyline, formally debuted an extensive property-wide renovation of the hotel's common and meetings and events spaces.
Featuring a fully reimagined entrance and lobby, the hotel welcomes guests with blends of Boston's spirit and Cambridge's intellectual charm. The 470-room hotel is the largest in Cambridge and offers 25,000 square feet of indoor and outdoor meetings and events space that has been completely redesigned. 
The renovated rooms feature new decorations reflecting the destination's history and geography. Hyatt Regency Boston/Cambridge offers 19 meeting venues, including three ballrooms with floor-to-ceiling windows and a pavilion with views of the property's lush gardens.
[Related: 3 New and Renovated D.C. Hotels, More East Updates]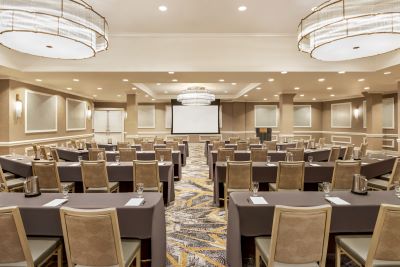 New York City
Manhattan's Martinique New York on Broadway, Curio Collection by Hilton, in the heart of Koreatown, recently completed a renovation. The 521-room hotel offers 7,424 square feet of meetings and events space comprised of 10 meeting rooms and nine breakout rooms, and is also equipped with the latest technology to accommodate hybrid meetings. 
The Martinique New York's largest room, the Grand Ballroom, covers 4,235 square feet and can host up to 400 people in a theater layout and 250 for banquets and receptions. Other spaces include the 1,026-square-foot Herald Square Room, which can accommodate up to 100 people, and the more intimate Chelsea Room, a 520-square-foot space for gatherings of up to 50 people. 
Built as a pillar of Manhattan's Floral District, The Ritz-Carlton New York, NoMad has opened on Broadway and Madison Square Park. The 250-room hotel draws inspiration from nature in its decor, with detailed furniture and artwork pulling from the Floral District. 
[Related: W Philadelphia Debuts Downtown, Other East Coast Hotel Openings]
The Ritz-Carlton New York, NoMad offers more than 10,000 square feet of meetings and events space, the 3,600-square-foot Ritz-Carlton Ballroom being the largest, with a capacity of 283 guests. The Foyer, a 1,400-square-foot space with a capacity of 120, is ideal for receptions and social gatherings. Other spaces like Madison Gallery, Madison Bar and Madison Terrace can be utilized and customized for meetings and events of any kind.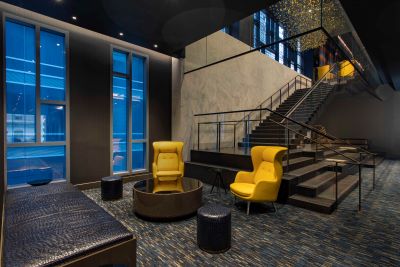 Philadelphia
The recently opened Element Philadelphia, the largest property from Element by Westin, renovated its 45,000 square feet of meeting and event space.
The hotel is located in the heart of Center City and brings 460 guest rooms with oversized windows overlooking downtown Philadelphia, and all rooms and suites at the hotel are pet friendly. The hotel emphasizes its brand as a sustainable destination with natural light, healthy options, open spaces and eco-friendly practices implemented into its meeting packages.
The hotel offers a 5,500-square-foot ballroom for events between 250-400 people, as well as 26 large and small meeting rooms, all featuring floor-to-ceiling windows, onsite audiovisual production and eco-friendly, linenless tables.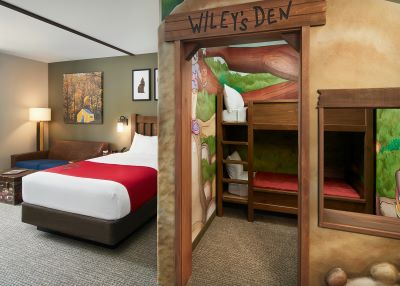 Splashing In
Great Wolf Lodge Resorts topped off its largest property, with guests joining a ceremony to sign the final beam to be placed in its exterior ahead of the resort's 2023 debut. 
The resort, located on 48 acres of land in Perryville, Maryland, will bring 700 family-friendly suites and offer a 126,000-square-foot indoor water park.
The resort started taking reservations in early August for next year's opening and will offer 7,000 square feet of meetings and events space, including six breakout rooms and the 4,581-square-foot Great Wolf Ballroom with a capacity of 1,779 people.
The resort's prefunction space will be conveniently connected to both the ballroom and terrace and measures just over 1,650 square feet with a capacity of 40 people. 
Great Wolf Lodge Resort will also feature a separate conference center entrance and complimentary onsite parking. 
Read this next: A Beautiful Boston Renovation and Other New East Coast Hotels