Salt Lake City Introduces New Developments and a Brewery Pass Experience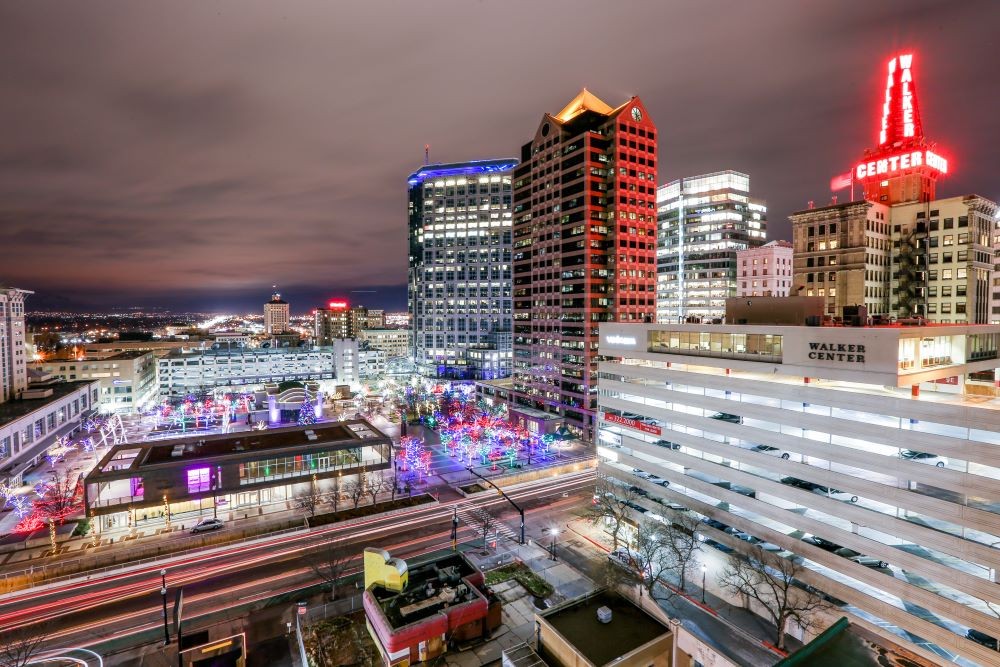 Taking a surface-level look at what Salt Lake City has to offer, it seems comparable to other major meetings and events destinations, with convenient access to an international airport that is a major hub, high-end hotels and a nearly 700,000-square-foot convention center. 
A closer look at Salt Lake City shows it's not at all like any other city; it's uniquely Salt Lake City in its own way, with excitement still lingering from the 2002 Olympic Winter Games, stories of pioneer villages from as early as 1847, and outdoor adventures like Great Salt Lake State Park just outside the urban core. 
"I think it's one of the coolest things about Salt Lake," said Mark White, chief sales and experience officer with Visit Salt Lake. "It's this amalgamation of historical destinations, the legacy of pioneers. It's an Olympic host city that left a legacy of fun, interesting venues. It's also this outdoor mecca for hiking and biking and all the things you could do outdoors. And, on top of that, it's a clean, vibrant, metropolitan area."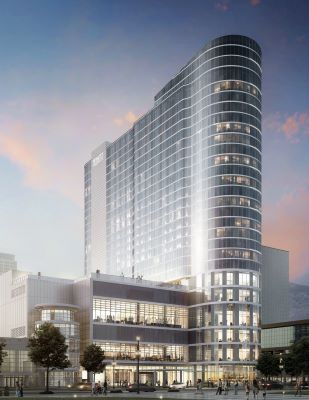 Recent developments to the city, including the brand-new, $4.2 billion Salt Lake City International Airport (SLC)—Delta's 4th largest hub—create excitement and anticipation through 2024. Currently in Phase 1, SLC averages 375 daily departures to nearly 100 destinations and has been the No. 1 on-time arrival and departure airport for more than a decade, White said. 
The new Hyatt Regency Salt Lake City, the city's first true convention hotel, is set to debut in October 2022, marking the completion of the largest convention hotel in the city in nearly 20 years, according to Hyatt. The 25-story hotel will bring another 60,000 square feet of meetings and events space, as well as 700 rooms and suites, to Salt Lake City and is connected to the Salt Palace Convention Center.  
[Related: Historic Western Reimaginations and Other Hotel News]
"It fills a missing piece of the puzzle that Salt Lake has needed for years," White added. "It fills the need that city-wide convention planners need." 
Just a few blocks from the convention center, two Marriott products, Le Meridien Salt Lake City Downtown and Element Salt Lake City Downtown, will bring another nearly 300 rooms to the area, and the city is breaking ground on an upscale hotel, Asher Adams, An Autograph Collection, near the historic Union Pacific Railroad building. The project, which will take a few years to complete, will bring a new meeting space and concert venue to the area, White said. 
Bars, Beers and Brews 
The diversity and cultures in the city translate to a vibrant schedule of festivals and celebrations year-round, including everything from the arts, heritage and history to concerts and beer crawls, providing an abundance of educational opportunities and one-of-a-kind experiences for attendees. Salt Lake City's F&B scene follows suit, with dozens of brewpubs, bars, cafes and James Beard-nominated dining options to choose from.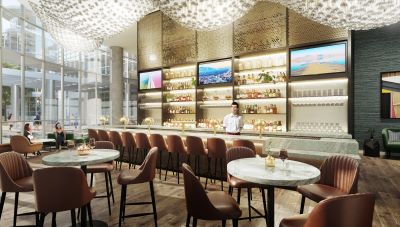 And, with the new Salt Lake Brewery Pass, which ranges in price from $20-$40, beer lovers and drinkers can be introduced to the city's award-winning craft ales, lagers, porters and ciders at 14 currently participating breweries and brewpubs around Salt Lake City. The pass is available in one-, three- and 90-day options, offers a $5 credit toward the purchase of food, beverage or merchandise at each of the participating breweries, and can be purchased at Visit Salt Lake. 
While the list of breweries and brew pubs on The Salt Lake Brewery Pass is constantly growing and evolving, read on to see what is already on the table for a beer crawl around Salt Lake City.  
[Related: 7 New and Renovated Properties to Look Forward to This Year (2022)]
Desert Edge Pub & Brewery 
This Salt Lake City brewery started out in 1972 "serving Coors to college students." Since then, Desert Edge Pub & Brewery has evolved and expanded to its Trolley Square location, developing an expansive menu and wide range of handcrafted beers.  
In 1995, the brewery and pub won Utah's first Great American Beer Festival gold medal for its Happy Valley Hefeweizen, and an Irish dry stout on nitro, the hefeweizen, a pilsner and a pale ale are always on tap, with rotating seasonal beers showcasing nearly every style imaginable.  
Desert Edge Pub & Brewery also has commitments to the environment, with sustainability efforts including recycling its hot kettle water for cleaning purposes, providing hog farmers with spent grain and day-old bread, as well as being 100% wind-powered and using reclaimed materials extensively in construction and renovations. The company's largest environmental asset is the production of local brews "that never see a bottling line, the inside of a semi-trailer or a refrigerated supermarket shelf."  
Epic Brewing Company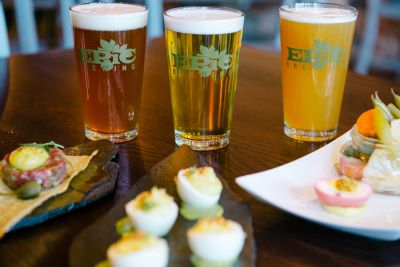 Located just south of downtown Salt Lake City, Epic Brewing Company stands as Utah's first brewery since prohibition to brew exclusively high-alcohol-content beer, each handcrafted in 22-ounce bottles.  
The high-quality, fresh beer is brewed using the finest malts from the U.S. and Europe, intense hops and triple-filtered water, creating natural variations of taste from sweet malt, citrus, pine, oak and smoke to chocolate, coffee, vanilla, cinnamon and beyond. 
Guests also have the opportunity to take a 60-minute tour of Epic Brewing Company, which includes a four-beer flight and fun facts about beer, brewing and the company. Private tours for groups can be scheduled through Epic Brewing Company's website.  
[Related: Utah's Warm-Weather Adventures Give Groups Diverse Activity Options Indoors and Out]
Fisher Brewing Company 
Upon its founding in the late 1800s, Fisher Brewing Company was one of the earliest and largest breweries in Utah and went on to survive prohibition before closing in 1967. Fifty years later, Tom Fisher Riemondy, great-great grandson of Fisher Brewing Company founder Albert Fisher, reopened the company with three of his friends in February 2017.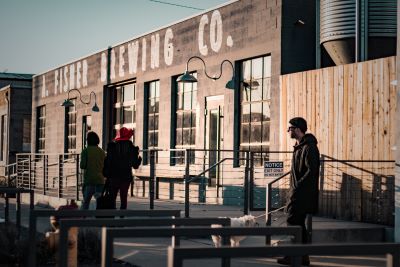 Now a staple of local craft beer in the Salt Lake City community, Fisher Brewing Company currently brews more than 100 unique beers per year and is known for its experimental ales and lagers, and guests can enjoy 16 consistently rotating beers on tap at any time.  
Fisher Brewing Company also offers space for private meetings and events and can be booked through the brewery's website.  
Mountain West Cider 
Owned and operated by husband-and-wife pair Jeff and Jennifer Carleton, Mountain West Hard Cider Company emphasizes passion for the community, locally owned businesses and creating meaningful and memorable connections.  
As a member of Utah's Own, under the Utah Department of Agriculture and Food, Mountain West Cider prioritizes sourcing "only the finest local ingredients from the Mountain West Region" in brewing and crafting their everyday, seasonal and artisan hard apple ciders.  
Mountain West Hard Cider Company offers year-round opportunities for event space and venue rental in the heart of downtown Salt Lake City. The company's fenced-in outdoor space can accommodate up to 300 guests and can be personalized to meet the needs of individual events.  
Connect 
Visit Salt Lake 
(801) 534-4900
Read this next: Savory surprises await in Salt Lake City and Park City