New and Renovated Global Properties (October, 2022)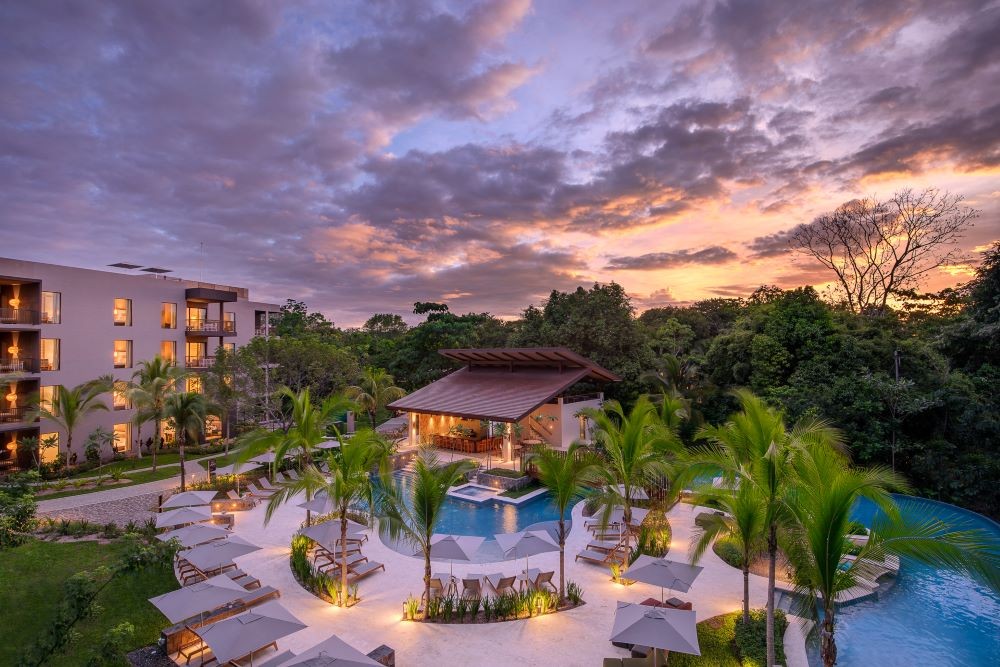 Botanika Osa Peninsula, Curio Collection by Hilton Pool
China
Hyatt Hotels & Resorts recently announced the opening of Hyatt Place Nanchong Gaoping, one of the newest global expansions of the brand's Hyatt Place footprint, located in the northeast of China's Sichuan province. Currently, Hyatt Place Nanchong Gaoping is the first and only international hotel in Nanchong.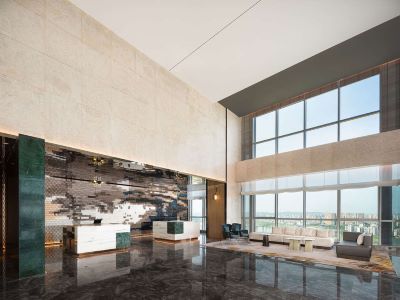 The 276-room property is conveniently located near transportation, shopping and scenic hotspots, including life by the city's river and wetland park, and all rooms are above the 30th floor of the building, with floor-to-ceiling windows offering either city or river views. Hyatt Place Nanchong Gaoping also boasts nearly 2,000 square feet of flexible, high-tech meeting space. 
Hotel guests also have access to Hyatt Place Nanchong Gaoping's dining options, including the everyday Breakfast Bar, The Placery—featuring a cleverly curated menu with popular options including the hotel's burger, chicken Caesar salad or turkey pesto sandwich—and The Market, the hotel's on-the-go dining option.  
[Related: New and Renovated Global Hotels Fit for Royalty]
Costa Rica
Situated on the Osa Peninsula, Botanika Osa Peninsula, Curio Collection by Hilton is the country's newest resort and international meeting venue, offering an array of meeting spaces, unique teambuilding activities and group accommodations.
The 123-room resort boasts nearly 6,000 square feet of flexible meetings and events space, the largest venue measuring 2,048 square feet. The Clubhouse at Botanika is the resort's signature gathering place for relaxed afternoons, business meetings and milestone events. The resort also features a conference center with a 100-person capacity, an event lawn with an alfresco dining area and other outdoor spaces with backdrops of bamboo and orchid gardens.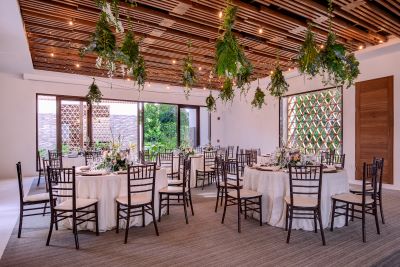 The resort's Reception Lawn can accommodate up to 185 people, and the Conference Event Lawn can host up to 189 guests for a cocktail reception. Other meeting spaces include Botanika Osa Peninsula's Rooftop Terrace, with a view of the city's skyline and a maximum capacity of 165 guests. 
In addition to the resort's meetings and events spaces, companies planning to visit Botanika Osa Peninsula can enjoy unique company activity offerings including guided nature hikes on or off property, ziplining tours and deep-sea fishing alongside Botanika's world-class sportfishing team.  
[Related: Global Hotel Openings With Ocean Views]
Kuwait
Waldorf Astoria Hotels & Resorts made its landmark debut in Kuwait with the announcement of the opening of the highly anticipated Waldorf Astoria Kuwait, a "refined haven" combining elegance with sensibility in the heart of Kuwait City.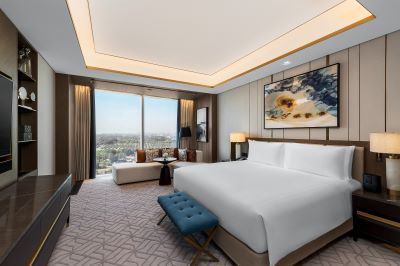 Waldorf Astoria Kuwait is connected to The Avenues, the country's largest retail, entertainment and luxury lifestyle destination, and is just a 15-minute drive from the Kuwait International Airport, with convenient access to attractions including the Kuwait Opera House, Sheikh Jaber Al-Ahmad Cultural Centre and the Grand Mosque.
The 200-room hotel offers more than 20,650 square feet of meetings and events space, comprised of 13 meeting rooms. Waldorf Astoria Kuwait's Al Yasmine measures nearly 10,000 square feet and can host up to 600 guests in a banquet-style set up, or nearly 800 in the room's theater layout. The hotel's Grand Ballroom can accommodate up to 720 guests. 
Glamorous in Gurgaon
Hyatt Hotels & Resorts recently announced the opening of its first Grand Hyatt property in Gurgaon, Grand Hyatt Gurgaon. The 442-room luxury hotel in Delhi NCR serves as a dynamic destination for business and leisure travelers, featuring awe-inspiring architecture throughout the 29-acre development.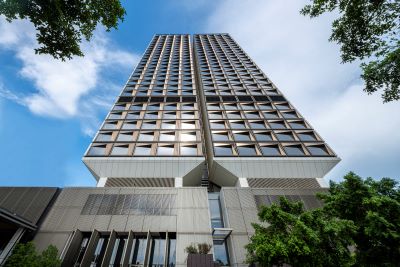 The bold and vibrantly designed complex also features a high street shopping center and office tower, as well as a variety of distinct F&B options including The Parlour, offering guests a curated tea menu of more than 20 loose teas to choose from, and Bar Musui, the ideal sophisticated setting for an evening drink featuring a carefully crafted classic cocktail menu from across the globe and live jazz and blues music. 
Grand Hyatt Gurgaon also offers event spaces including the 7,500-square-foot Grand ballroom, which features two live, interactive kitchens, and The Campus, a 17,760-square-foot space inspired by the idea of university living with meeting spaces throughout a Lecture Hall, Classrooms, Library and Common Spaces. Culina, a live kitchen, live music room with a personal bar, game room and relaxation lounge is another amenity for guests to enjoy at The Campus.
Read this next: Craft Beer-Themed Hotel Opens in Edinburgh⁠—Other Global Openings