Destinations International Announces New Destination Booking Agreement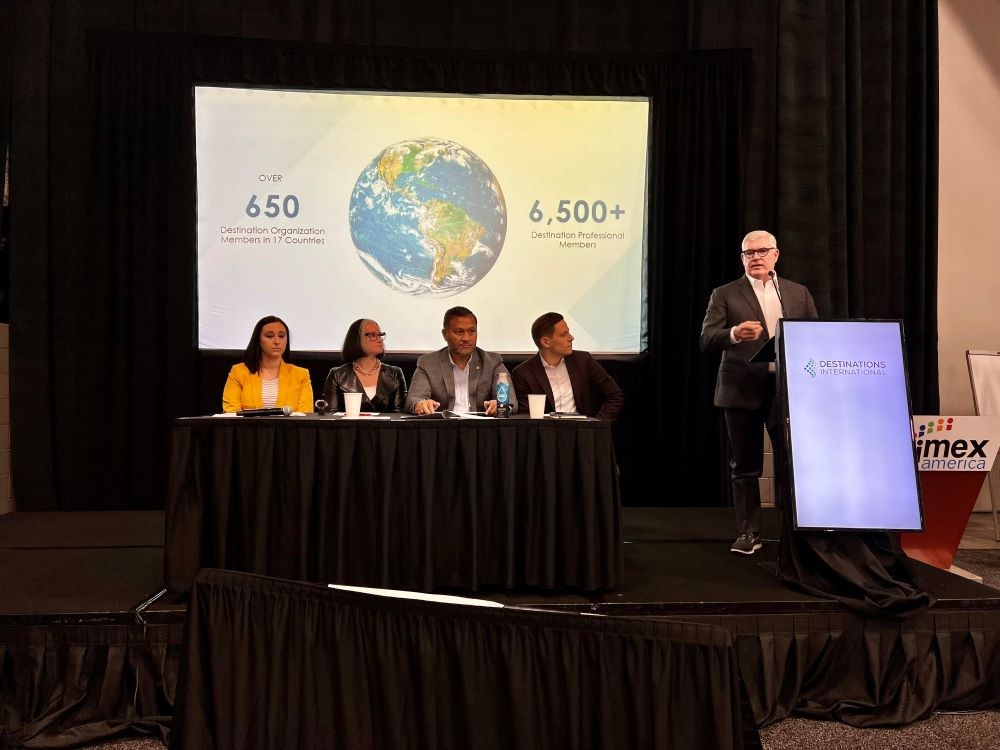 Destinations International panel announces the DBA at IMEX America
Destinations International (DI) announced its new Destination Booking Agreement (DBA) at IMEX America 2022. With it comes a toolkit that provides standardized guiding principles that aim to establish mutually agreeable terms to protect both destinations and business events strategists.
The toolkit provides an overview document that provides history and context and a guiding principles document that details considerations that should be taken into account when creating an agreement.
Soon to follow, several destination case studies will be released to support the resources, promote risk mitigation and encourage a valuable dialogue between a host organization and a destination.
"The need for CVBs and business events strategists to come together to create best practices for destination booking agreement guidelines has been an ongoing conversation for our industry," said Don Welsh, president and CEO of DI. The association's Large Market Roundtable, which is comprised of 30 large-market destination representatives, has largely spearheaded the conversation since 2019 that led to the creation of the DBA, expressing a need for CVBs and business events strategists to work together to have accountability for the booking of meetings and events.
Three Large Market Roundtable members—Dustin Armheim, senior vice president sales and services, Choose Chicago; Junior Tauvaa, chief sales officer, Visit Anaheim (now chief business officer of PCMA); and Melissa A. Riley, vice president, convention sales and services, Destination DC—were on an IMEX America panel to present the product's launch. The panel acknowledged that last-minute cancellations for citywide events create hardship for CVBs who must fill the voids, and this more-standardized agreement would help protect them. However, they emphasized that the DBA is meant to protect the customer as well by increasing communication and collaboration and forging accountability between both parties.
"The sellers have historically not cancelled events," Armheim noted. "But the dynamics in the marketplace, the buying cycles, the size of events that are moving into destinations, are changing the dynamics of our industry. And so it is very important that we clearly articulate the terms of agreement and that both parties are protected. The other thing that we see in our industry right now is that there's turnover in labor, and so we want our customers to be protected."
[Related: What Meeting Planners Need to Know About Destination Boycotts]
A Buyer-Side Perspective
Meetings industry attorney Joshua L. Grimes, Esq., principal of Grimes Law Offices, noted that the DBA is an improvement on specificity.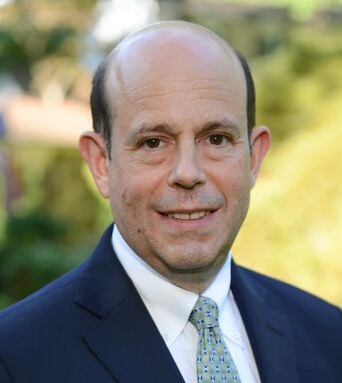 "It lays out many of the factors that should be considered in a booking agreement that the CVB would sign with an association or corporation for a large meeting. I wish in some cases there was a little more information," he said. "I've always felt with those documents that it's important to get commitments from everybody…It talks about timelines for signing convention center and hotel contracts, and that's terrific, but in my experience, the convention center contract won't come until the month before the meeting. So, what's the mechanism for getting the hotels and convention centers to participate on a more timely basis?"
Grimes noted that he has recently dealt with groups that have experienced hotel cancellations within the month of the scheduled meeting for issues like renovations or openings being delayed. 
"I would like to have seen more agreement by CVBs to actually intervene when issues arise with hotels and venues," he added as another consideration for booking agreements.
"Signing a letter of intent is helpful," he concluded. "Frequently, it puts in writing that the CVB is giving a rebate for the hotels or maybe they're paying a contribution to offset the cost of the convention center, and in that way it's helpful. I've also often said to my CVB friends I don't think it's unreasonable to ask a group for a deposit when they book a citywide, and that helps the group understand that it's a commitment. That's something to think about."
The bottom line for planners? Use the DBA as a guide to help identify issues to be discussed and questions to ask.
For CVBs, the DBA is also meant to serve as a guide, which means destinations can still customize agreements to fit their needs and a group's needs.
"DBAs allow destinations to clearly articulate and itemize dates, rates, space and any incentives or concessions offered to clients to secure their business," Tauvaa said. "Destinations International has contributed to standardizing these documents while allowing each destination organization to localize it based on their respective destinations."
[Related: Destinations International's Annual Convention Explores the DMO of the Future]
The Challenges to Come
COVID-19 is undoubtedly one of the prime culprits of event cancellations in recent years, but Riley noted that the creation of the DBA wasn't born simply because of the pandemic.
"As an industry, we continue to navigate incredibly difficult times, as we all know. But I just want to reiterate that this is about the complexities of cancellations; this isn't a COVID issue," Riley explained. "This is something that started long before the pandemic, and as we look forward to social challenges and political challenges, the landscape is changing very, very rapidly on a very frequent basis. 
"We really need to look at ways that we can continue to build that shared accountability forward," she continued. "So, it's really about collaboration over cancellation. And it creates deeper partnerships on both the supplier side, the planner side, the convention center side or hotel community as a whole."
Learn more about the DBA, and don't miss more news released at IMEX America.
Read this next: Destination Canada Announces City Additions to Global Destination Sustainability Index