Destination Canada Announces City Additions to Global Destination Sustainability Index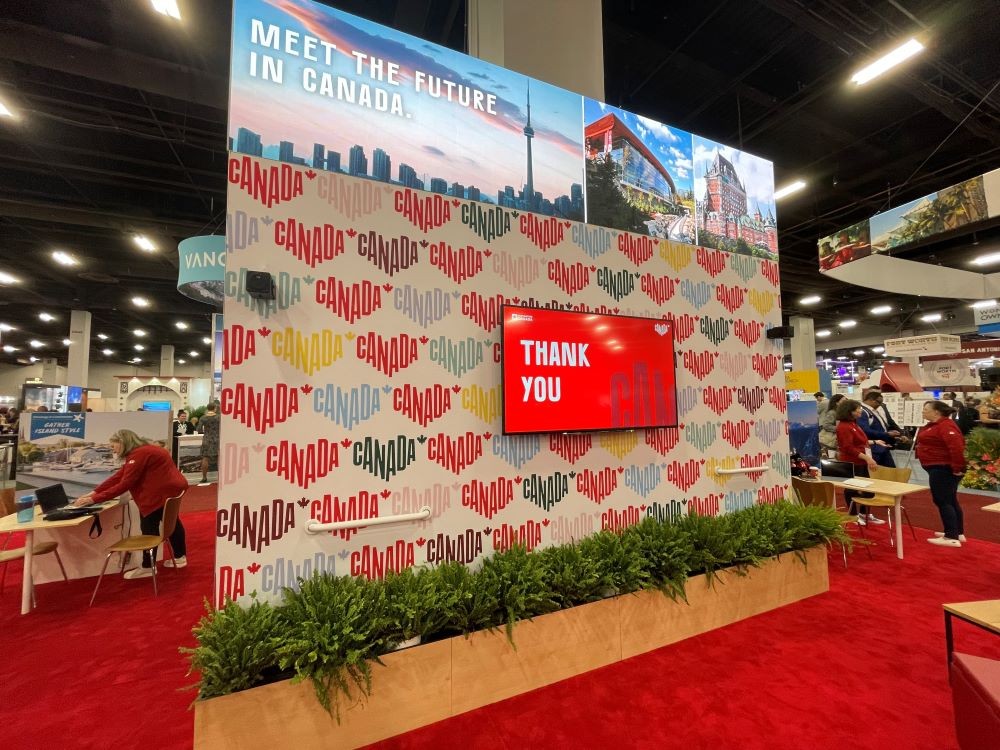 Destination Canada Booth at IMEX America 2022
Destinations around the world are seeing more and more planners and attendees prioritize sustainable events, whether it be through environmental, economic or social initiatives. What once seemed to be a simple plastic straw or water bottle now raises concerns in the minds of many as more information about how our actions impact the world becomes available, and that information often isn't positive.
When it comes to implementing sustainability initiatives, specifically within the meetings and events industry, many destinations work at a citywide level, focusing on how they can better take care of their city's surroundings in a variety of sectors. Canada, however, emphasizes how important it is to make sustainability a team effort, and Destination Canada has made it the center of what they are representing at at IMEX America 202.
"It all started from the realization that we are all in this together," said Virgine De Visscher, senior director of business development, economic sectors, business events with Destination Canada. "Clients come and want to be sustainable, but they realize that, when they're asking for sustainability, they're unclear sometimes about what they want."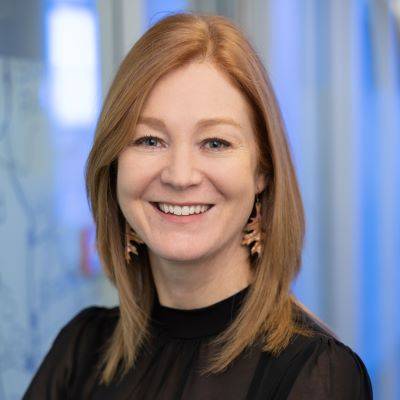 Destination Canada took it into their own hands to help clients better understand exactly what sustainability looks like in the meetings and events industry. In late May, Destination Canada launched the country's first-ever Canadian Business Events Sustainability Plan, a national effort to provide turnkey economic, social and environmental sustainability programs to global clients in attempt to drive action and raise standards of business event sustainability across the country.
De Visscher and the Destination Canada team started the process by building an external sustainability taskforce composed of leaders from across Canada that work in sustainability, some within business and events, some in academia, but all personally and professionally passionate about sustainability. 
While the plan serves the entire country—and beyond—actionable programs are tailored toward the unique Sustainable Development Goals of individual cities, which are then shared with global clients in effort to accelerate the meetings and events industry's progress toward net zero targets.
[Related: IMEX America 2022: All of Our Event Coverage in One Place]
"It's providing language to speak about sustainability and what our initiatives are about," De Visscher said during an IMEX America 2022 interview. "It's raising the mark of all Canadian destinations to embrace the theme. Some of our cities are already doing amazing things, but how do we embark everybody on it?"
According to a Destination Canada press release, coaching, training and education opportunities will be provided to more than 20 domestic partners coast to coast, from Vancouver to Quebec, to help them build on their existing sustainability programs while implementing new programs, initiatives and ideas beyond just being green.
Destination Canada hosts multiple training sessions at different hours across the country's time zones for domestic partners to learn the sustainability concepts including in the country's new plan. 
"It's not just about greenwashing and saying, 'No more straws or Styrofoam at your event,'" De Visscher said. "It's really the bigger picture, and it's about providing the initiatives for them. If they're not aware, they can't apply it, so you offer a whole plethora of initiatives, then clients can pick and choose. The ultimate goal is not just to do no harm, but to actually do good."
For example, De Visscher said protecting and appreciating the indigenous cultures in Canada is one of the many ways clients can be socially sustainable in their business events, so providing initiatives including dances, a smudging ceremony and being welcomed by an elder is one way Destination Canada helps clients better understand and appreciate that sector of the country's sustainability goals.
There are three major pillars to the Canadian Business Events Sustainability Plan: environmental, social and economic. In addition to respecting local cultures, De Visscher said clients can practice being socially sustainable in Canada—and other destinations—by supporting the local food drive or donating leftover food. Economically, the biggest initiative is supporting as many local businesses as you can, and of course, environmentally, ensuring to respect the country's natural resources and produce as little waste as possible is top of mind.
"For us, it's critical to have all of that, and this plan will enable us to have that repertoire of all the initiatives that are taking place across the country and turn them into turnkey solutions for our clients, so that when they come and want to be more sustainable, we can ask, 'What does that mean to you?' and have the discussion because we'll have educated all of our partners on that language," De Visscher said.
[Related: 4 Questions Medical Meeting Planners Should Be Asking When Choosing Destinations]
Strides Toward Sustainability
To kick off IMEX America 2022, Destination Canada celebrated the next phase of its Canadian Business Event Sustainability Plan with the announcement of domestic partners across the country embarking on the Global Destination Sustainability Index (GDS-Index) annual benchmarking process. Used by more than 80 countries around the world, the GDS-Index collects data from these destinations across 71 GDS-Index benchmarks and improves the sustainability performance and strategies across the municipality, tourism supply chain and destination management organizations. 
In alignment with Destination Canada's Business Event Sustainability Plan, the CDS-Index "cements Destination Canada's position as a global leader in business event sustainability," positioning destinations across the country as "changemakers accelerating progress toward the industry's 2050 net zero targets," according to the press release.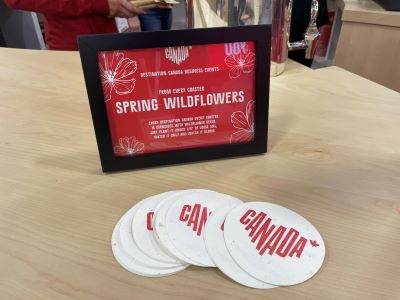 "We currently already have three cities on the index: Montreal, Edmonton and Quebec have already been using it, so it's just fabulous," De Visscher said. "They are trailblazers in using the index, so now it's about getting all of our other destinations on board, and they're all signing up. We've had tremendous uptake across the country, small and large destinations from coast to coast. They're very excited because it's how we can work together. We are almost the spark to get this started, and the benchmarks are important because that's how we see and measure progress."
The GDS-Index separates criteria under four umbrellas: environmental perspective, social perspective, business events stakeholders and destination management organizations (DMOs), all aligned with sustainable development goals. The criteria provides a framework to measure a destination's progress in sustainability, "which is what's really exciting, because then you can compare data from Canada to Sweden, to Singapore and more," De Visscher said. 
"This is not a competitive advantage. This is not, 'I'm going to be more sustainable, and I want to keep the business for myself,'" De Visscher said. "This is a true collaborative advantage. We're all in this together. If we're going to make a difference, we're all in it. We're all learning from each other. I'm learning every day from Singapore, from Australia, from destinations across the world that are doing amazing things. And we are really proud to be part of that leadership."
Read this next: 10 Sustainable Business Travel Products for Your Next Trip