How Two Southern California Destinations Are Championing Inclusivity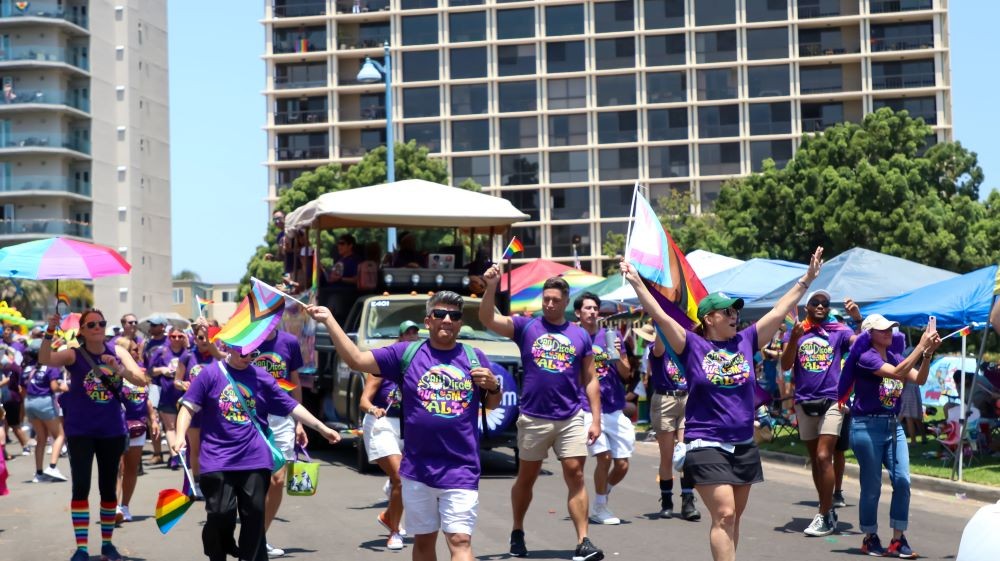 San Diego Pride. Courtesy of San Diego Tourism Authority
Striving for inclusive meetings where attendees feel welcome has long been a mission of many destinations in California, which is one of the most diverse states in the U.S. We've previously highlighted how cities like San Francisco, Sacramento, Oakland and Los Angeles have championed DEI initiatives, from creating equity councils to career programs. 
This month, we explore what two more major Southern California meetings destinations—San Diego and Greater Palm Springs—are doing to lead in the DEI space. 
Expanding Leadership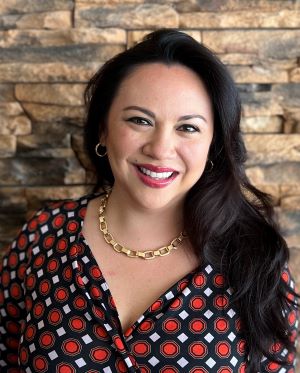 A rising number of DMOs are creating positions of leadership on staff that are dedicated to advancing DEI efforts. Visit  Greater Palm Springs (VGPS), for example, hired Lauren Bruggemans in June as director of sustainability and community engagement. In the newly created role, Bruggemans' efforts will work to grow and enhance workforce development, sustainability, DEI, accessibility and promotion of the benefits of tourism locally. 
"My philosophy is that if we are going to start an initiative, we must be able to impact the topic in a positive manner and it must be measurable," said VGPS President and CEO Scott White of Bruggemans' hiring. "I knew in order for these initiatives to have a positive impact on our industry and our region, we need a leader that has experience in these areas, has passion for our destination and will be innovative." 
As Bruggemans has gotten started, she has been working to promote diverse vendors in Greater Palm Springs and supporting the recent launch of the Native California campaign with Visit California. 
"This is really promoting cultural heritage and indigenous heritage tours, and that's something we'd like to continue to support," Bruggemans said. "We have this really rich cultural history here and we just want to be able to assist in any way to amplify the efforts of our indigenous communities and help in any way so as to develop a product or a tour that could really showcase their culture and heritage." 
San Diego Tourism Authority (SDTA)—led by president and CEO Julie Coker—has people on staff who continue to strengthen their commitment to DEI. Veronica Rivera, national sales director at SDTA, received a scholarship from MPI during the pandemic to become a certified Inclusive Events Strategist, for example, and was also named by San Diego Business Journal as a Leader of Influence LGBTQ+ Top 50 in 2022 in association with the San Diego Equality Business Association. 
[Related: Meeting and Event News in California]
Events With Inclusivity at the Fore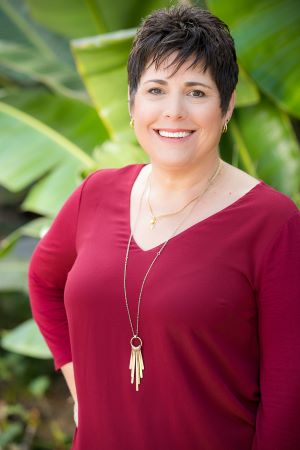 Many cities in California are known for their inclusivity. Global meetings and events are taking notice, and this is exemplified in the International Associations of Pride Organizers (InterPride) selecting San Diego as the site for its 2023 Annual General Meeting & World Conference. 
Gillian Ware, national sales director for SDTA, worked with San Diego Pride—the official hosts of the conference—to book the event in San Diego.  
"San Diego Pride is a very well-established pride organization," said Ware, noting the group's importance and history in the San Diego community. "I had worked with them on other programs and they said they wanted to bid on this and needed the destination's help. I worked with them very closely to help them find viable hotels and put together a bid book to present to the board." 
Ware said that the bid book also included information on San Diego's diverse neighborhoods, how the hospitality industry can work together with San Diego Pride and InterPride, what attendees can do while they are in town and an overview of why San Diego is an ideal choice to host the event. She noted that San Diego Pride has been a member of InterPride since the beginning, which also likely played in the city's favor. 
"San Diego is a welcoming city. No matter who you are or what you do, San Diego welcomes with open arms," Ware said.  
Working with San Diego Pride to bring InterPride to San Diego is just one way that Ware actively works in the diversity market. As national sales director, she regularly connects with diverse organizations across the country and puts them in touch with local organizations in San Diego to help support their events based on their needs, while also highlighting diverse groups and businesses in the city. 
[Related: How California Cities Are Creating More Inclusive Destinations for Meetings]
Investing in Diverse Vendors 
Offering a diverse network of suppliers is something meeting and event professionals are increasingly on the watch for as they weigh which destination they will select for their next program. In late 2021, SDTA launched its Diversity, Equity and Inclusion Tourism Accelerator, a pilot program—and one of the first of its kind in the country—that is designed to promote DEI in the local tourism industry by providing free membership, mentoring, education and networking opportunities to businesses owned by people of color, LGBTQ+, women and veterans. 
According to a news release from SDTA, Bank of America and San Diego Gas & Electric are the co-sponsors of the pilot program and will offer participants a suite of services valued at over $10,000, including: 
Complimentary membership in SDTA and free admission to select SDTA events, as well as special access to SDTA senior staff, board members and program investors. 
Coaching from a dedicated mentor who is a successful operator or owner of a tourism or hospitality business. 
Financial coaching from Bank of America and legal training from Procopio. 
A $500 voucher for a course through UC San Diego Extension. 
A $1,000 credit to use on SDTA's digital advertising platforms. 
A free quarter-page ad in the San Diego Business Journal for those businesses that are not already advertisers. 
Julie Coker, SDTA's president and CEO, said for San Diego's tourism industry to thrive, it needs to reflect the diversity of the destination, build equity and promote inclusion to better serve the region's residents while making it more welcoming for visitors, for both leisure and meetings. 
"The aim of this Tourism Accelerator program is to extend industry support with real pathways to leadership within the local tourism community for the diverse businesses shaping San Diego's vibrant cultural identity," Coker said in a release launching the program. "Now more than ever, we need people with a wide range of experiences and perspectives to help rebuild our tourism industry to ensure that it is one that provides opportunity for all." 
The year-long program has a cohort of 10 participants, though SDTA is currently working to raise additional funds to extend and expand the program. 
The selection criteria include: 
Applicants must be people of color, LGBTQ+, women- or veteran-owned tourism and hospitality businesses based in the San Diego region. 
Organizations must have operated for at least one year to qualify. 
Business categories may be, but are not limited to, restaurants, retail, activities and attractions, museums, transportation and meeting and event services. 
Excluded businesses: Any type of accommodation, airline or cruise line. 
Current or former members of the SDTA (and all affiliated organizations) are not eligible. 

Carolina Viazcan
A diverse panel reviews the applications while also considering the viability of the business model, business needs and commitment to community service as part of the selection process. 
Carolina Viazcan, vice president of sales at VGPS, also said that highlighting diverse vendors to meeting planners in Greater Palm Springs is a priority for the DMO. 
"We do try to make sure that the vendors we use have a really good representation of what we want to be proud of, to be connected with," Viazcan said. "Also, we buy a lot of gifts that we think are important to share with our customers that have a strong meaning behind them—a story." 
Some notable gifting partners Viazcan mentioned include Destination PSP, which sells houseware, souvenirs, customized apparel and other merchandise that reflect the destination's personality, and Molly Moon Crafts, a small, woman-owned Coachella Valley business that specializes in candles made from sustainable sources and plants a tree for every candle sold. 
VGPS also has a video series named "Art & Sol" that highlights artists, designers and performers who call Palm Springs home and puts the destination's rich arts and culture scene in the spotlight. 
"It's really a commitment and a priority of this organization to really ensure that we're including our small local businesses that have a diverse footprint in everything that we do," Bruggemans said. 
Read this next: 3 California Meetings Tech Companies That Thrive in the Golden State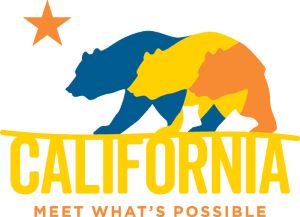 This article was produced in partnership with Visit California