Sultry Savannah Makes History Come Alive at Meetings Today LIVE! South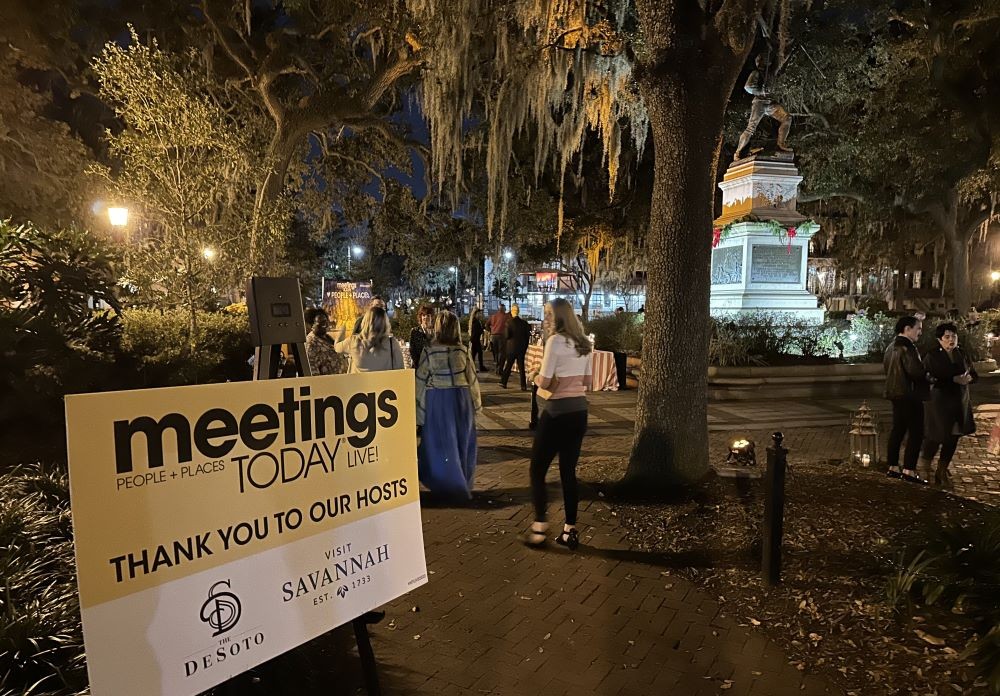 Welcome reception at Meetings Today LIVE! South in Savannah. Credit: Tyler Davidson
The historic city of Savannah, drenched in Southern Gothic literary mystique and draped with Spanish moss hanging from the scores of elder live oaks standing sentry in its many public squares, set quite the scene for Meetings Today LIVE! South December 4-7, 2022. 
From forays to hotels for site inspections and F&B to city tours, a riverboat lunch cruise, one-on-one buyer-supplier meetings and even a CSR program that celebrated the Savannah-born Girl Scouts of the USA while honoring our troops, this historic destination delivered. 
"Savannah has become, especially in a post-pandemic world, a true visitor destination, a true leisure destination. People love coming here," said Joseph Marinelli, president of Visit Savannah. "It's an outdoor city, it's a walkable city—you don't need a car once you get here. We have nonstop flights from about 45 different cities…and once people stay here, they say, 'Boy, we ought to do a meeting here; we ought to do one of our conventions here.' The city has really exploded in terms of awareness, exposure and popularity, and with that more meetings and conventions will come."  
Welcoming some 14 million visitors a year and with a population a tad less than 150,000, Savannah is quite adept at playing host, as Meetings Today LIVE! South discovered. 
[Discover Our 2023 Meetings Today LIVE! Programs!]
Opening Night: A Garden of Literary Delights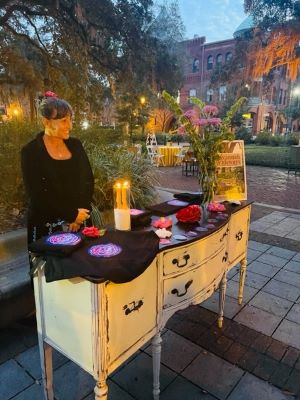 The group gathered on the 15th floor Harborview room at the host The DeSoto Savannah—boasting panoramic views of The Cathedral Basilica of St. John the Baptist, the Historic District and beyond—for a welcome reception and tour of the 246-room property ideally situated in the center of the Historic District. The DeSoto also offers 20,000 square feet of newly renovated meeting space and an airy pool terrace perfect for evening events. The property's 1540 Room restaurant and cozy, adjacent Library Room also make for a great event combo.  
Next, attendees ventured across the street to Madison Square for an evening Savannah Garden Book Party that paired books penned by local authors about the city with food and drink themed to the tomes. 
Lovingly produced by Lauren Teague, executive chef of The DeSoto, the event benefitted from warm weather and an air of conviviality and elegance that seems built-in at events in one of the city's 22 original squares. Giant live oaks festooned with hanging Spanish moss towered over attendees as the night's proceedings wrapped around the monument to William Jasper, a Revolutionary War hero mortally wounded in the siege of Savannah. 
Attendees even had the opportunity to write notes of appreciation to deployed U.S. service members, courtesy of a CSR program organized by the Girl Scouts of Historic Georgia. Because Girl Scouts of the USA was founded in Savannah in 1912, this is a fitting feel-good activity for any program visiting the city. 
[Related: Savannah Combines Historic With Hip for Meetings and Events]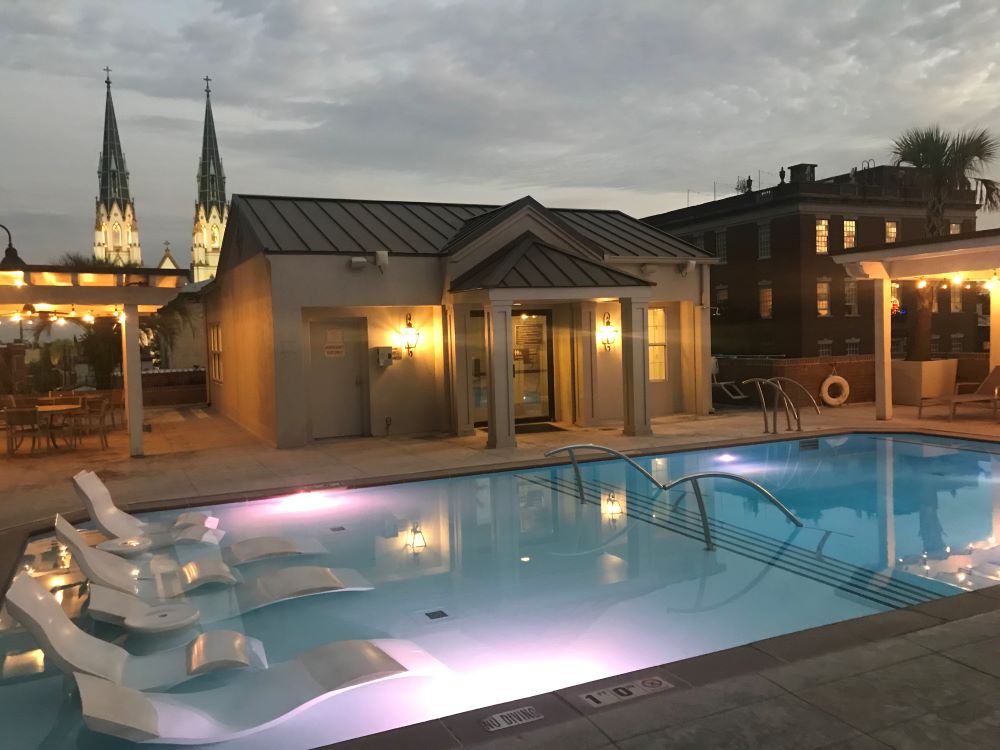 Day One: Education, 1-on-1's and a City Tour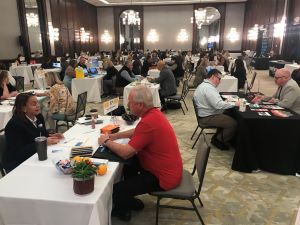 After fortifying ourselves with a buffet breakfast in The DeSoto's Pulaski room, suppliers and attendees made their way to "The Engagement Equation" educational session from MPI Academy's Jessie States, who often uses Meetings Today LIVE! events to launch new sessions. States tapped into the vast reservoir of knowledge available via the MPI Academy, and MPI's events themselves, to deliver actionable intelligence planners can leverage to up the engagement equation at their events. 
After the engaging session—it lived up to its title—attendees walked across the foyer for two-and-a-half hours of rotating one-one-one appointments matching buyers with suppliers. The buzz in the room was palpable as new business relationships were forged and existing ones solidified. 
Next up, the group boarded one of three Savannah Trolley Tours vehicles for a short drive through the historic district to tour the Mansion on Forsyth, which will close for stays and meetings in August 2023 for a massive renovation that will remake the historic 1888 property into an urban enclave with a new, to-be-announced name and 149 guest rooms, a 2,400-square foot Carriage House meeting space and an 1,800-square-foot event lawn.
Owner Left Lane is targeting February 2024 for a reopening. Continuing on a theme popular at many Savannah hotels, groups can use the adjacent Forsyth Park—the city's largest—for special events.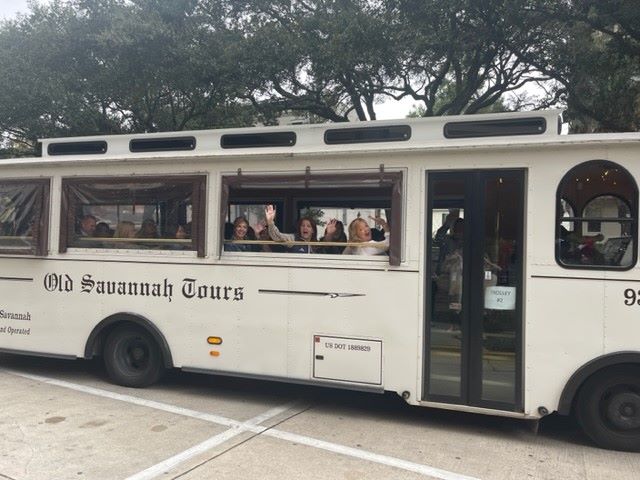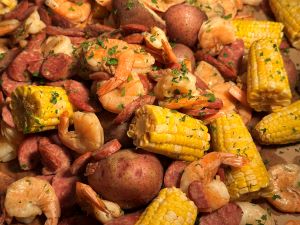 To get a good lay of the land, after lunch attendees jumped back on the Old Town Trolley Tours of Savannah open-air vehicles for a fun and informative jaunt through the Historic District, which even included visits by costumed characters pulled from the history of Savannah. The driver regaled attendees with all manner of facts about the city, which of course conjured up some haunting stories of the many colorful characters who have called the former pirate enclave home since its founding in 1733 as a British colonial buffer between South Carolina and Spanish-controlled Florida. 
The evening ended with a site tour and dinner at Hyatt Regency Savannah, a 351-room property perched on the banks of the Savannah River on popular River Street.
With 33,000 square feet of meeting space, including the spectacular Harborside Ballroom with floor-to-ceiling windows right on the banks of the Savannah River, the Hyatt presented a quite a feast of regionally inspired cuisine, from a Low Country Boil spilling with corn and shrimp to carving and dessert stations.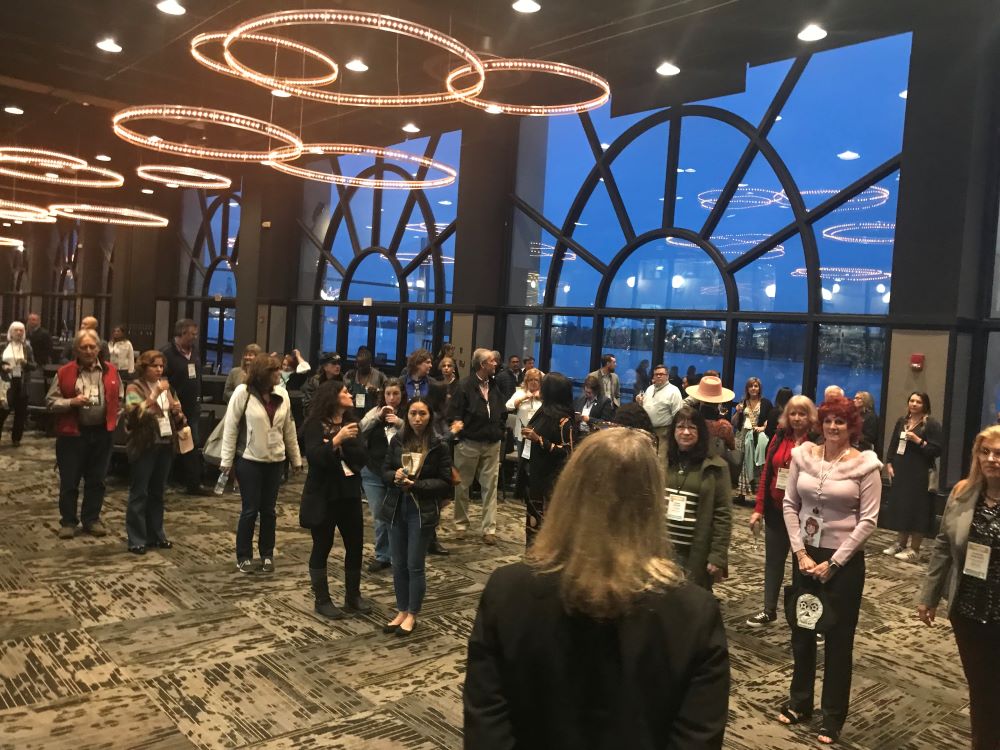 Day Two: Rollin' on the River 
After breakfast, delegates gathered back in The DeSoto's Madison Ballroom to participate in industry advocacy leader Roger Rickard's "Ripped From the Headlines!" session, with each table brainstorming the hot topics that are currently impacting the meetings and events industry. From the labor shortage and inflation to technology and infrastructure, the session could've easily stretched into a second hour, but one-on-one appointments across the foyer beckoned once more.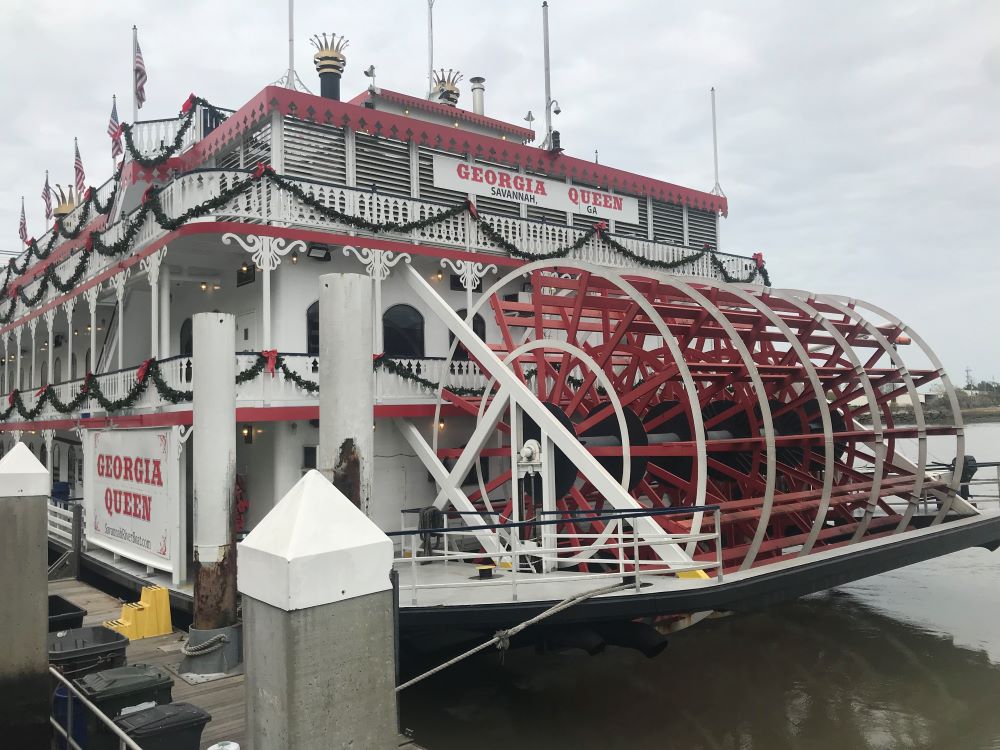 After business wrapped, attendees made their way back down to the river to board the Georgia Queen riverboat for a lunch cruise featuring delicious Southern-fried chicken, grits, greens and other regional favorites while the destination's historic riverfront meandered by. One of two paddle-wheeler-style vessels operated by Savannah Riverboat Cruises (the other is the slightly smaller Savannah River Queen), the 1,000-passenger Georgia Queen features three grand ballrooms—each equipped with a full bar and the ability to accommodate 250—more than 15,000 square feet of dining space and a 5,000-square-foot open-air top deck where cruisers inevitably gather, beverages in hand, to hear the lively narration detailing the maritime history of the storied port.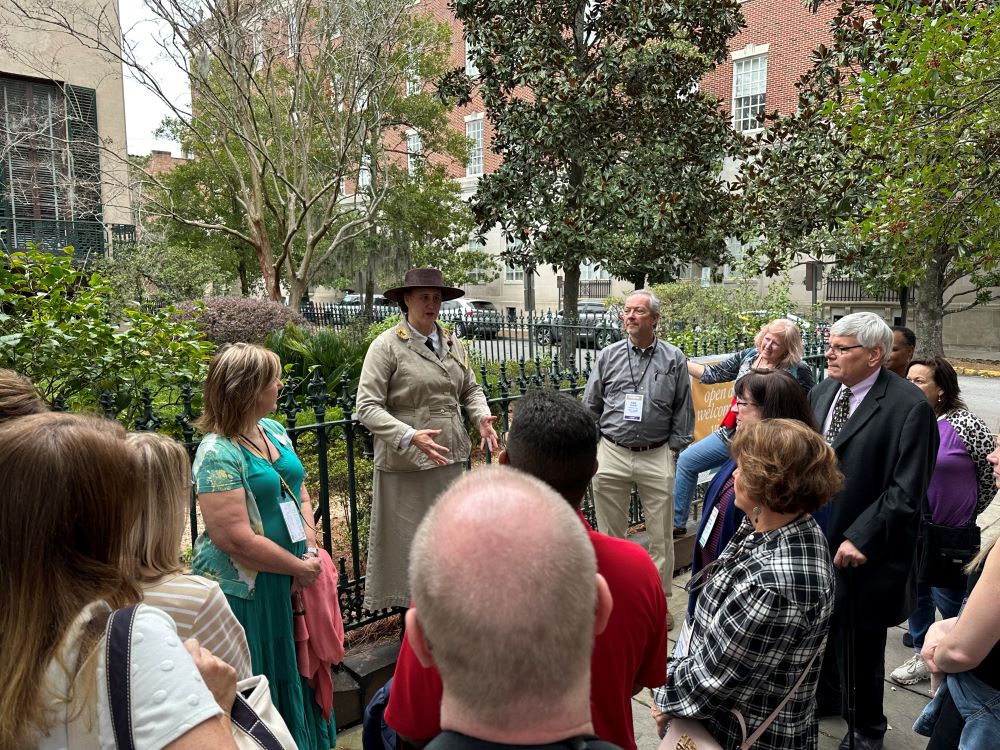 The afternoon allowed for a tour of the Juliette Gordon Low Birthplace, aka the Gordon Low House, where the founder of the Girl Scouts of the USA was born, and which provided a period glimpse into the lifestyle of the upper class. The adjacent Girl Scout First Headquarters contains uniforms stretching through the iconic organization's history as well as other artifacts.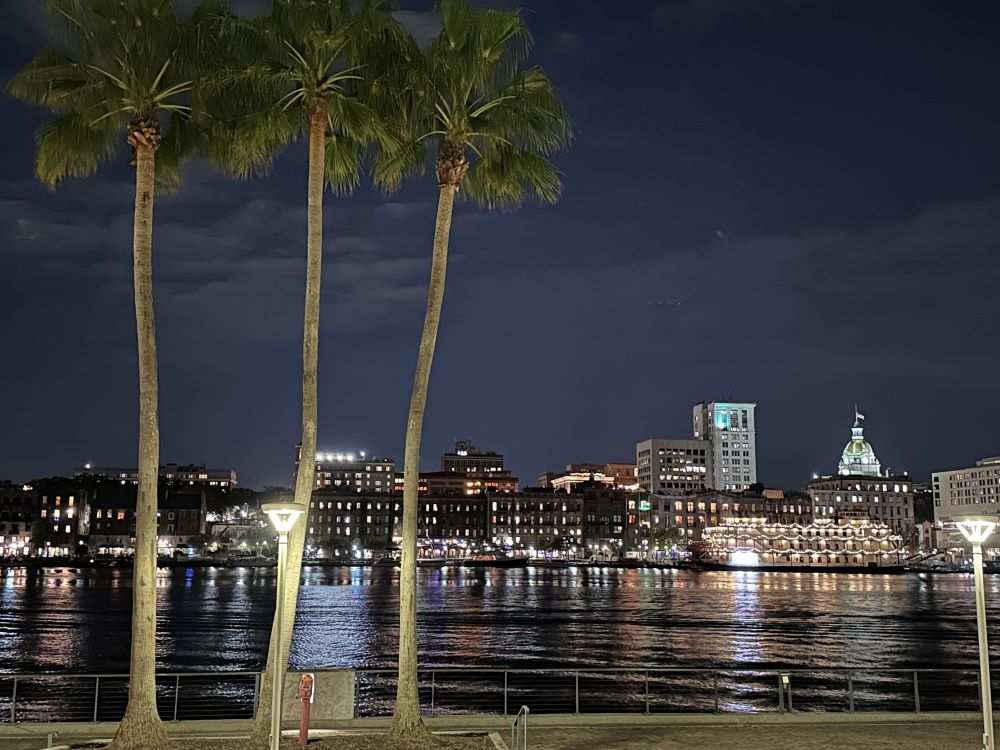 That evening, a site tour and dinner at Westin Savannah Harbor Golf Resort & Spa and adjacent Savannah Convention Center showcased the hotel's 50,000 square feet of outdoor event space on Hutchinson Island, across the river from Savannah proper. The convention center has embarked on a massive renovation project that will double the size of its exhibit space from 100,000 to 200,000 square feet and add a 45,000-square-foot ballroom, 20 breakout rooms, parking garage and additional outdoor event spaces. 
"It's really going to take Savannah up a considerable notch or two in terms of a convention destination," said Visit Savannah's Marinelli. "The facility is about 22 years old but it looks like it opened three months ago, but with the expanded space we hope to bring more national conventions, meetings, associations, etc."  
Following the relaxing dinner event—complete with a live jazz combo—attendees could either board a trolley or take a water ferry, which make accessing the convention center a breeze via the 10-minute cruise across the river back to the Savannah Riverwalk, near the Hyatt. 
After a final breakfast and some closing remarks, attendees were off, with many sure to revisit historic Savannah, groups in tow. 
Thanks to Our Sponsors 
Interested in attending a Meetings Today LIVE! event? Inquire about our 2023 events now!