The Secret About Alabama as a Meetings Destination Is Getting Out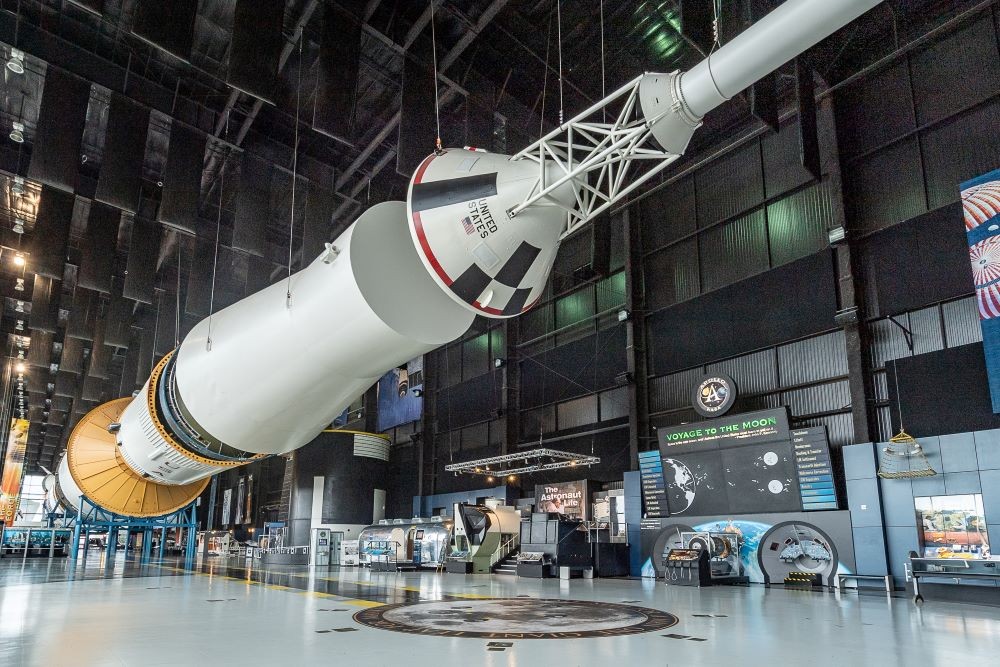 Saturn V rocket. Davidson Center for Space Exploration, Huntsville, Alabama. Credit: Huntsville/Madison County CVB.
Boasting some of the best, if unheralded, beaches in the U.S., as well as an aerospace industry that sent man to the moon and venues that commemorate momentous historical events, Alabama remains a relatively untapped jewel of a meetings destination. But perhaps the secret is getting out.
We talked with leaders in four major Alabama meetings destinations—Birmingham, Huntsville, Mobile and Montgomery—to see what's new and exciting, and ways to get groups immersed in the local flavors of the Yellowhammer State.
Birmingham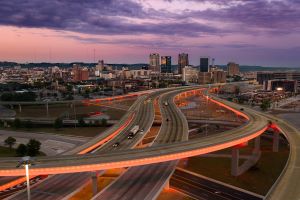 Dubbed the "Dinner Table of the South," foodies are fond of Birmingham due to its expanding restaurant scene, which is also convenient for attendees convening at downtown's Birmingham Jefferson Convention Complex (BJCC), where the Uptown Entertainment District offers seven great restaurants with more to come.
"Downtown has been growing steadily over last few years with its number of restaurants and craft breweries," said Steve Pierson, director of convention sales for the Greater Birmingham CVB. "There's a steady growth to the already great restaurant scene we have with all of the James Beard Award nominees throughout the area."
Venues abound, too. BJCC offers 220,000 square feet of exhibit space and another 100,000 of meeting space, with breakout opportunities, according to Pierson, and is connected to the Sheraton Birmingham Hotel and The Westin Birmingham.
Finley Center, with 83,000 square feet of continuous space, is popular with regional tradeshows and sports tournaments, the youth sports segment of which helped keep Birmingham afloat during the pandemic. 
Pierson said the city is closing in on securing funding for the addition of a new amphitheater downtown. Another new entertainment option, City Walk, two years ago transformed an area under an expressway into a vibrant pedestrian space with an amphitheater and food trucks.
"It's really connected this side of town to the downtown area in an attractive way—it's just great space," Pierson said. "We just hosted The World Games here in July. We walked them through that space and they said, 'That's great—we can do outdoor informal breakouts, or coffee breaks or gatherings, here.' It's quite unique, and it's city-owned and managed by the convention complex."
One thrill-inducing offsite option is Barber Motorsports Museum, which boasts the largest collection of privately owned vintage motorcycles in the world.
The three-story glass-walled facility contains more than 800 motorcycles and a racetrack on which groups can do hot laps courtesy of the Porsche Track Experience.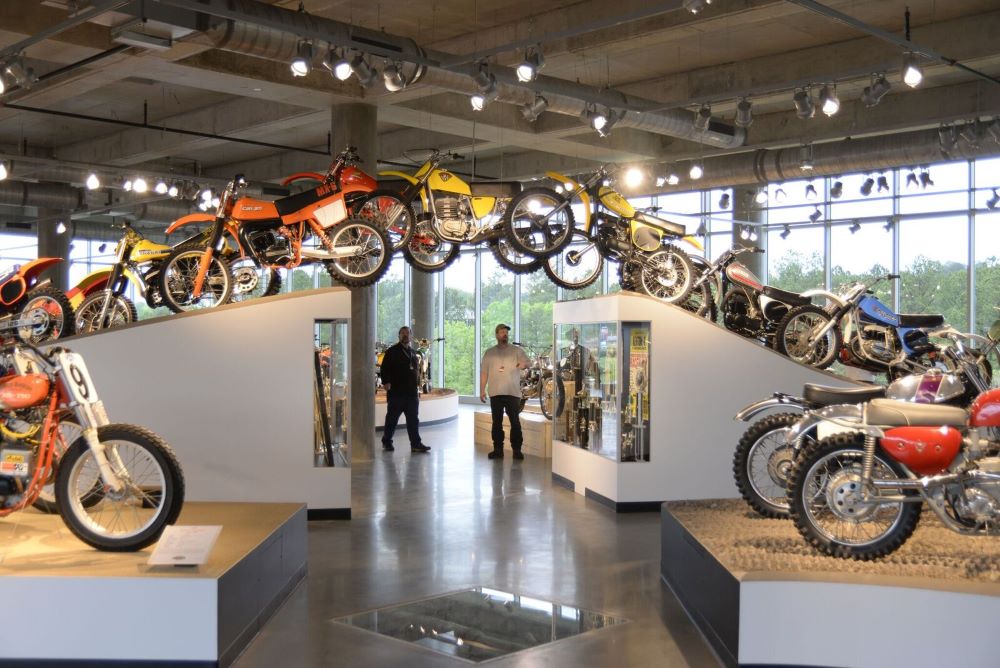 Huntsville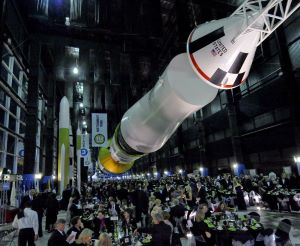 The largest city in Alabama, Huntsville may also be one of the most unique due to its aerospace industry. If you have something that needs a "rocket scientist" to figure out, Huntsville is where you'll find one.
Home to the second largest research park in the U.S. and the U.S. Space & Rocket Center, Huntsville was where rocket pioneer Wernher von Braun revolutionized the U.S. space program during the Space Race.
"We do have the largest space museum in the country, the U.S. Space & Rocket Center, where there's a Saturn 5 moon rocket on display, and they have their own caterers there," said Jamie Koshofer, vice president of conventions for the Huntsville/Madison County CVB.
Downtown Huntsville offers a slice of Alabama authenticity.
"In downtown you'll find local Huntsville," Koshofer said. "We don't have too many franchise establishments—you'll be able to find many Alabama/Huntsville establishments."
The main convention facility, the 179,000-square-foot Von Braun Center, features 80,000 square feet of expo space downtown and is next to Huntsville Museum of Art in scenic Big Spring International Park, a popular spot for offsites. 
Huntsville also recently welcomed the Stovehouse entertainment district, featuring craft breweries and the largest privately owned arts facility in the U.S.
[Partner Content: Huntsville Is a GO for Re-Entry!]
Other major additions include the Orion Amphitheater, which opened in May near the Von Braun Center, and Toyota Field, home to the Rocket City Trash Pandas minor league affiliate of the Los Angeles Angels. Yet another "new" sports facility, the multipurpose Joe Davis Stadium, will be the home of the minor league team of the MLS Nashville United in May 2023 following a massive renovation.
The authentic small-town charm and a setting at the foothills of the Appalachian Mountains —and its pleasant climate— resulted in Huntsville being named No. 1 on U.S. News and World Report's 2022-2023 Best Places to Live in the U.S. list.
"That has to do with the local community that's here, all the amenities that are here," Koshofer said. "You still have small-town living but the amenities of a larger city."
Mobile
As Alabama's cruise ship gateway to the Caribbean, Mobile is also conquering the skies, in the form of its Airbus Commercial Airplanes final assembly lines.
"We're producing six aircraft a month now and in four years 18 aircraft a month," said David Clark, president and CEO of Visit Mobile. "And in conjunction with [the plant], we're moving our airport downtown next to Airbus. If I'm a meeting planner, that's very attractive to me. It will open in early 2025 and provide more airlift, better connections and more direct flights, and once you get outside, you're only four minutes from our convention center in downtown Mobile."
Meetings traveling to the city should definitely explore the event-ready Mobile Carnival Museum, showcasing the city's colorful Carnival and Mardi Gras history via historical displays and the elaborate costumes and embodied in the festival. 
The venue was used as the final-night celebration for September's MPI Thought Leaders Summit, complete with a second-line band, regional cuisine and a reproduction of a Mardi Gras float for eventgoers to toss beads to fellow revelers.
"We do it right and we do it right all year-round," Clark said when asked about Mardi Gras and the many other festivals Mobile is noted for. "We're born to celebrate and that's our brand."
The city's convention product is anchored by the 320,000-square-foot Arthur R. Outlaw Mobile Convention Center, which offers a 100,000-square-foot exhibit hall and is conveniently located to a wealth of restaurants and unique cocktail establishments such as Squid Ink Eclectic Eats and Drinks and even a Cuban-styled "secret speakeasy," Las Floriditas, located behind a faux wall on the lower level of the otherwise nondescript RSA Trustmark Building.
"I think we're a really cool urban, small city that has all of what you would want in an even bigger city," Clark said. "We're very walkable, with a convention center that's on the river and connected to a Renaissance Marriott and a top Historic Hotel of America owned by the same ownership. And we have 55 restaurants on one street, so when you get to the hotel you can walk to wherever you want, from attractions and restaurants to the convention center."
On top of all that, Mobile is also only about an hour from Gulf Shores, which boasts beaches that are some of the best-kept secrets in the U.S.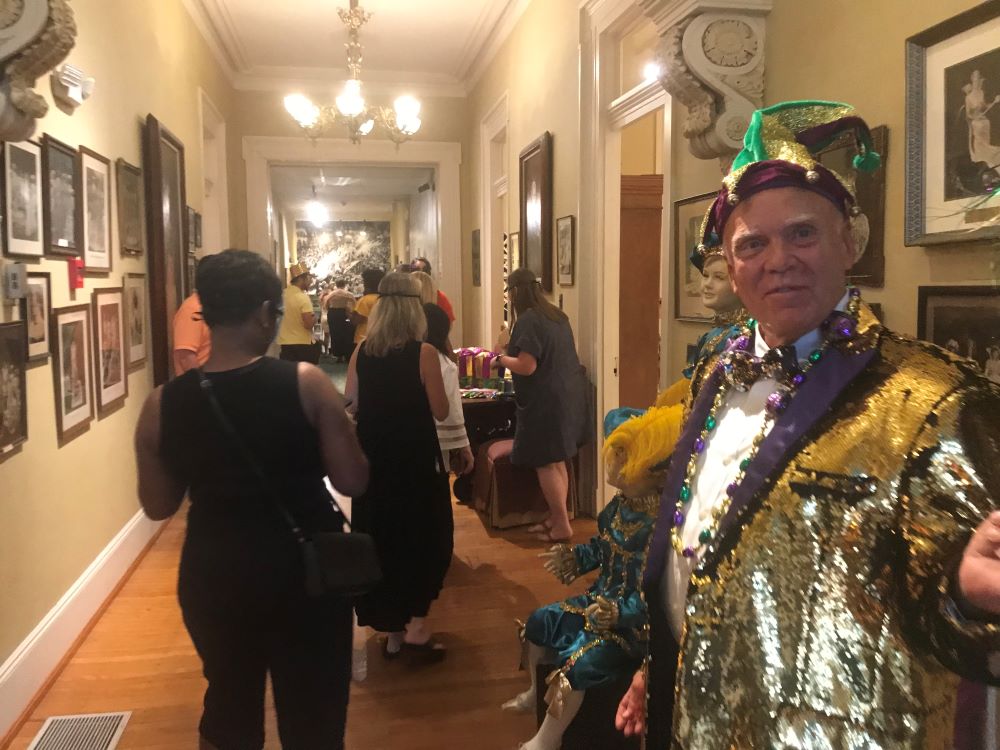 Montgomery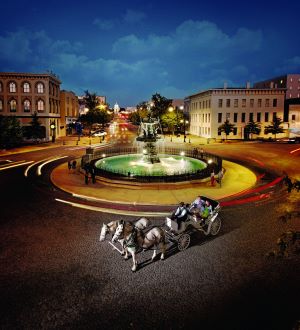 The capital of Alabama, Montgomery has a monumental history, from being the Cradle of the Confederacy to the birthplace of the Civil Rights Movement in less than a century.
"One thing that Montgomery has been popular for with planners is history, from the Civil War to Civil Rights, but primarily we're best known for Civil Rights," said Ron Simmons, chief officer, destination and community development for Experience Montgomery. "We're known as the city that has more Civil Rights sites than any city in the country, from where Rosa Parks stepped on the bus, and was arrested, to where Martin Luther King started and was a pastor. This is a place where corporate planners, association planners as well as sports groups are coming to learn about history and how they can change their communities."
This summer Montgomery brought in 200 athletes, administrators, staff and camera crews from three of the top collegiate sports conferences—Pac-12, Big Ten and the ACC—to experience the destination's DEI program, with the intention of the athletes using it as a learning process to take the knowledge they gleaned back to their communities. Another collegiate athlete-focused event, Big Life Series, also immersed Big Ten attendees in the myriad Civil Rights sites in Montgomery, most all of which are located in its compact downtown convention core.
Simmons said large corporations, other universities and the Air Force have also leveraged the city's Civil Rights offerings to produce programs that have the potential to change the lives of those who participate and create DEI-focused curriculum.
Simmons said a major new entrant on the Montgomery attractions and events scene will be a new Whitewater center about a half mile from the city's convention center. Scheduled to open in 2023, the facility will offer kayaking and whitewater rafting as well as ziplining, rock climbing, off-road bicycle trails, and an amphitheater and restaurants, including rooftop venues.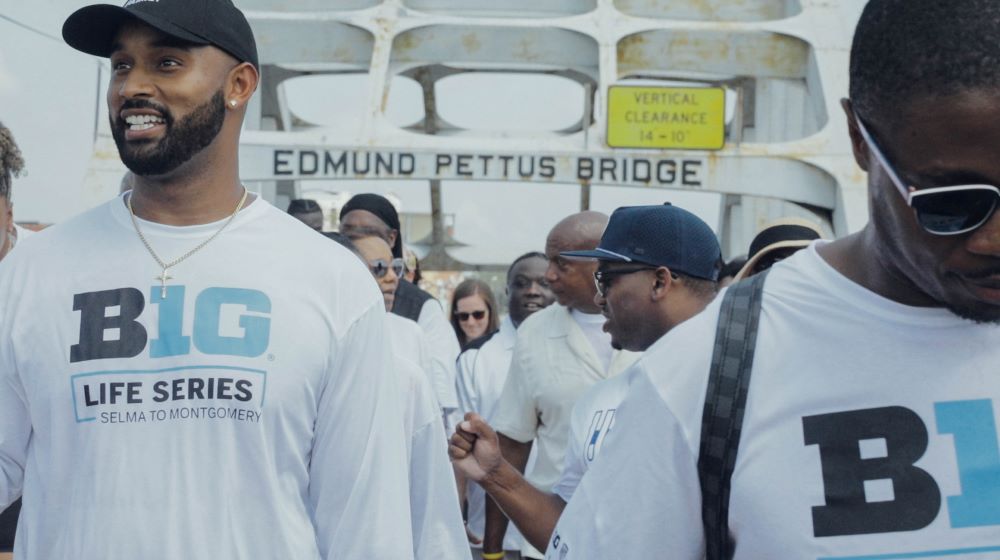 Read more Meetings Today destination coverage: meetingstoday.com/destinations