Marriott and Groups360 Answer Key Questions About 'Instant Book' Meetings Functionality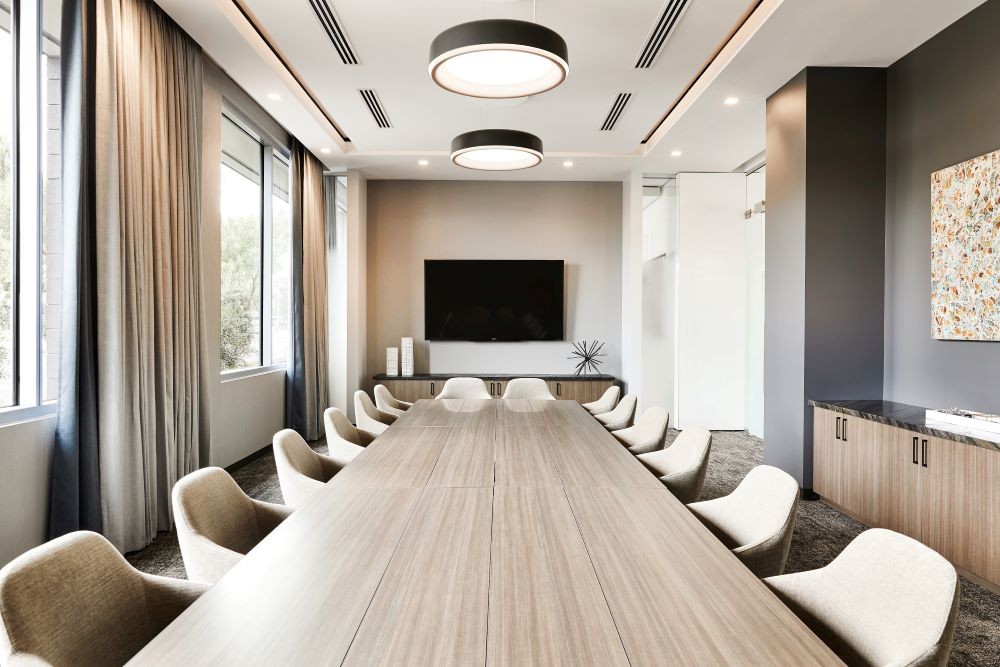 AC Hotel Phoenix Biltmore is participating in the Groups360 booking partnership. Credit: Marriott International.
Global hotel giant Marriott International joined with major competitors that include Accor, Hilton and IHG Hotels & Resorts to invest in Groups360, which provides an instant-booking functionality for guest rooms and meeting space at the company's GroupSync Marketplace. 
Billed as a solution especially for the quick booking of smaller, less-complex events under its "Instant Book" functionality, Marriott maintains the direct integration of Groups360, and Marriott's more than 1,500 U.S. and Canada properties will result in significantly reduced planning time and create a direct pipeline to address the needs of the hotel company's group customers. The chain said another benefit of the partnership will be the ability for planners to view inventory availability before submitting an RFP for more complex events at all Marriott hotels globally, simplifying the process by creating a seamless user experience between sourcing and buying. 
Marriott defined small meetings that may benefit under the partnership as those consuming 10-25 guest rooms on peak and events for up to 50 attendees, starting four days out and up to one year out with a maximum length of stay of seven days. 
In announcing the move, Marriott said it anticipates more than 20,000 hotel properties will be able to offer online group booking under the system in the near future, with additional growth expected throughout 2023. 
Questions remain regarding whether this streamlined process will satisfy specific contract term needs groups may have, and whether it will result in further commoditizing the meeting and event planning process. To entice planners to utilize the system, Marriott is giving away 1 million Marriott Bonvoy® points under a Plan to Win Giveaway program. 
[Related: Experiencing Marriott's Meet With Momentum Series in Chicago]
DI Partners With Groups360
Update: Destinations International (DI) announced it has also formed a partnership with Groups360.
In a press release, DI issued the following statement:
"The partnership will drive a more efficient group process by aligning destinations with their planner customers and their meeting attendees quickly and easily using innovative booking technology powered by transparent data insights....
"Through this collaboration, Groups360 will partner with Destinations International and its over 650 member organizations across 23 countries and territories to research, develop and deploy technology to allow more efficient distribution of hotel room blocks and meeting spaces to meet the needs of event organizers, bringing groups to member destinations. Additionally, the alliance will empower destination organizations to better serve other destination-specific hospitality and entertainment providers with more effective means to fulfill the needs of event attendees."
Don Welsh, president and CEO of Destination International, made the following statement:
"Streamlined solutions for destination organizations are here to stay. This new partnership provides our destination organization members with unparalleled, streamlined solutions to meet the evolving needs of their stakeholders. We are excited to offer our members access to the GroupSync™ platform with advanced data insights and technology."
Q&A With Marriott and Groups360 Execs
Following the release of the partnership news, Meetings Today asked Kemp Gallineau, CEO of Groups360, and Drew Pinto, global officer, global sales, distribution and revenue management, Marriott International, to answer the following questions about the partnership.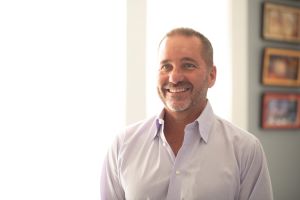 Responses from Kemp Gallineau: 
Describe who is behind Groups360. 
During 2022, Zigg Capital, Blackstone Innovations Investments and Fir Tree Partners invested $35 million in Groups360. They joined existing investors Accor, Hilton, IHG Hotels & Resorts and Marriott International, which invested $50 million in 2019. 
What sort of database engine/partner is used to supply the venue information? 
Groups360's technology platform, GroupSync, ingests secure information from many sources, including live hotel inventory, proprietary group rates, hotel property details, STR hospitality industry data, weather, airline flights, maps and more to power its unique destination and property search features and instant group booking for rooms, space, catering and equipment.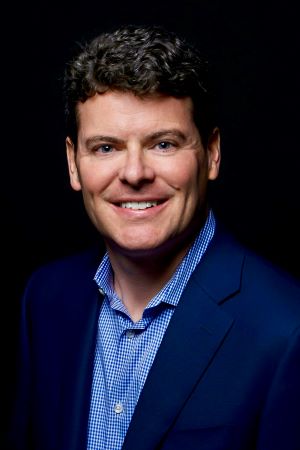 Responses from Drew Pinto: 
Is this a competitor to Cvent? And if so, what is its competitive point of difference? 
Cvent is a valued, long-time partner for Marriott, and we look forward to continuing our productive relationship. 
GroupSync was designed to introduce an alternative solution for our customers. Using GroupSync, planners can source hotels across multiple hotel chains for groups of all sizes, access real-time guest room rates and availability at participating hotels for those smaller meetings and give planners the ability to book hotels instantly online. GroupSync is the only platform, besides Marriott.com, that offers this booking feature for Marriott hotels.  
Marriott's direct integration with the GroupSync platform provides planners with a streamlined and efficient booking process they told us they're looking for, and we look forward to expanding access to additional properties across the U.S. and Canada throughout 2023. 
What size of meetings (number of attendees) is this intended to serve? 
Marriott's direct integration to GroupSync caters to meetings of all sizes. Using GroupSync, planners can easily source hotels across multiple hotel brands, see availability at participating properties and access real-time guest room rates for small groups.  
The Instant Book functionality is designed for small meetings that consist of 10-25 guest rooms on peak and/or events for up to 50 attendees, starting four days out and up to one year out, with a maximum stay of seven days. For larger, more complex bookings, GroupSync's streamlined RFP process is available. Planners will always receive the same rates for Marriott properties on GroupSync as they would if they were to contact the hotel directly.  
How do meeting planners include any specific contract clauses/adjustments? 
Whether a customer submits an RFP through GroupSync or any of our direct sales channels, that customer and group will be negotiated with based on its own merit and relationship with Marriott. We are working with GroupSync to reflect this customer-centric approach for Instant Booking in the future and it is on their roadmap.