MPI Names New Chief Revenue Officer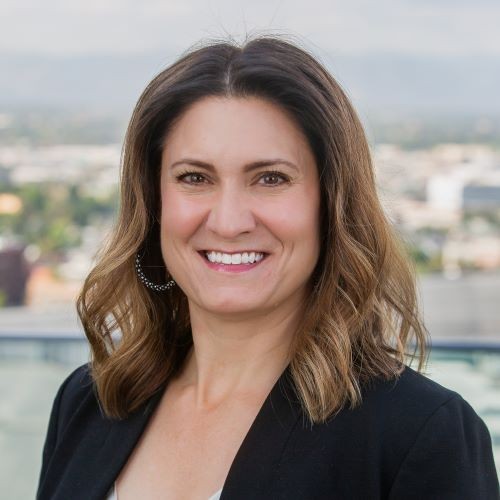 Rachel Benedick, new MPI chief revenue officer
MPI named Rachel Benedick its chief revenue officer and executive vice president of the MPI Foundation, replacing Annette Greg, who left the association to take the job of CEO of SITE in October 2022.
Benedick will be accountable for driving MPI's top-line revenue growth, while leading the strategic and operational direction of MPI's sales organization, the MPI Academy and the MPI Foundation.
"Rachel provides a story that is inspirational and not uncommon for this industry, having started entry level on both the hotel and DMO side, then climbing the ladder to become a senior executive," said Paul Van Deventer, president and CEO of MPI, in a statement announcing the hire. "She brings to the chief revenue officer role, and MPI, a high aptitude for strategic guidance, business acumen and people leadership, blended with incredible energy and passion for the business events industry. We're thrilled to have her as part of our team and excited to see her continue to advance this global community."
Benedick spent the last 25 years with Visit Denver, starting as an executive assistant while getting her master's degree, advancing in 2020 to becoming the executive vice president of sales and service, assisting the president with all operational and HR decisions, while also representing the bureau's private membership base of more than 1,300 businesses.
A 10-year member of MPI, Benedick served as the lead on Visit Denver's partnership efforts and was the 2022 recipient of the "Sandy Gerety Industry Legacy Award" from the MPI Rocky Mountain Chapter. She has also served as the Destinations International chair and vice chair of the Sales and Marketing Committee and received numerous recognitions by Hotel Sales and Marketing Association International.
"I am thrilled to join MPI as their chief revenue officer," Benedick said in the statement. "As a legacy organization that has been changing how the world meets for more than 50 years, MPI is a recognized leader in innovation, collaboration and education. I look forward to learning from, and working alongside, the MPI team and their diverse boards, community and volunteers and integrating my experience into the work that this amazing organization is doing to elevate the industry at a global level and individuals at the personal and professional level."
This information is based on a press release from MPI. 
Read about more recent moves and appointments in the hospitality industry.