Australia's Newest Selina Hotel and More Global Hotel News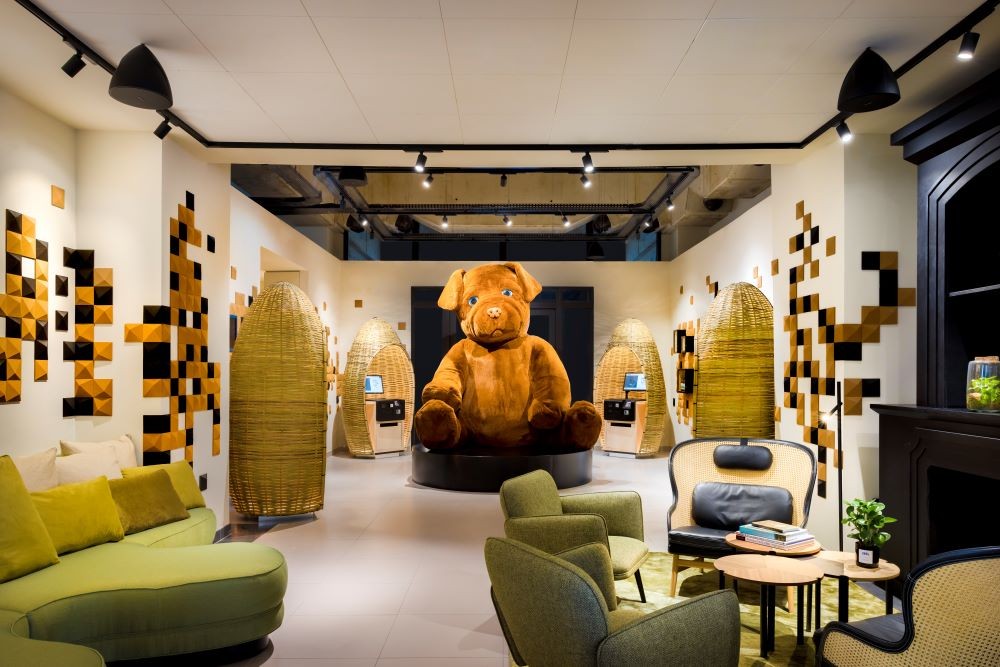 FirstName Bordeaux Lobby and Seating. Credit: Jérome Galland
Australia
Selina Hospitality opened its fourth hotel in Australia, Selina Magnetic Island, a five-minute walk from Horseshoe Bay and near the Great Barrier Reef. The hotel offers 145 bedspaces available in its first opening phase and welcomes guests to an environment surrounded by idyllic beaches and wildlife, live music at night, food trucks, "Aussie style" breakfasts and local craft beer. 
Selina Magnetic Island also offers camping accommodations, and onsite features include a swimming pool, wellness deck, CoWork, outdoor bar, pool table and unique onsite wildlife park.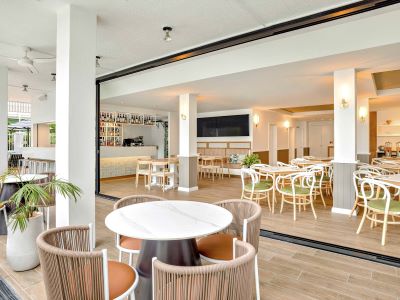 Working with a Selina representative, groups can arrange work retreats, celebratory getaways and more within Selina Magnetic Island's co-work and wellness spaces. Volunteer activities, local activities, tours and food can be arranged with exclusive rates tailored to a group's experience. 
Accor welcomed its Mercure hotel brand back to Cairns in tropical North Queensland with the opening of Mercure Cairns following a multimillion-dollar upgrade and rebrand of ibis Styles Cairns. The 75-room hotel features standard rooms, a Family Room, Loft Spa Room and Executive King Room, as well as a pool deck and new modern Australian restaurant, The Stanley, serving local produce.
Located in the heart of Cairns, Mercure Cairns is two blocks from the Esplanade and across the road from Cairns Aquarium, Munro Martin Parklands and Cairns Performing Arts Centre, with the Nights Markets and food court, casino, Reef Fleet Terminal and convention center within walking distance.
Mercure Cairns also features meeting space for up to 25 guests as well as opportunities for smaller social gatherings at The Stanley. 
England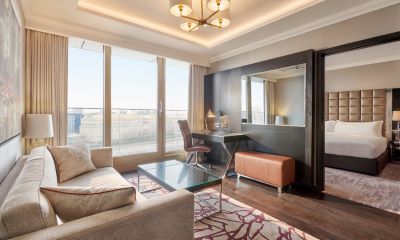 Hyatt Hotels Corporation announced the opening of Hyatt Regency London Albert Embankment, a 142-room hotel marking the eighth Hyatt-branded property in London. The hotel is located a five-minute walk from the capital's political epicenter, Westminster, which is home to landmarks including the Houses of Parliament, Trafalgar Square and Big Ben.
Hyatt Regency London Albert Embankment features floor-to-ceiling windows in most guest rooms, showcasing skyline and riverside views. The hotel's 14th floor offers a range of executive suites accompanied by a private balcony, lounge areas and king-size bedrooms.
The hotel also offers five technology-forward meeting rooms designed to inspire connection, as well as 15,272 square feet of combined meeting space for events, business conferences and group gatherings. Those looking for a multifunctional setting can enjoy POTUS bar and restaurant, offering a distinctive menu of North American classics alongside traditional British favorites.
[Related: New and Renovated Properties in Bustling Global Cities]
France
Hyatt Hotels Corporation announced the opening of FirstName Bordeaux, located in the heart of the historic port city and near the Garonne River. FirstName Bordeaux is within walking distance from notable landmarks including Quays of Bordeaux, the Water Mirror, La Cité du Vin and the Darwin Ecosystem. 
The 147-room hotel offers rooms and suites divided into distinct categories for guests to choose from: Cocoon, Canopée, Carat, Collector Suites and FirstRoom, all of which are designed to be both functional and comfortable and feature graphic frescoes by a local artist. 
The hotel's new restaurant and bar, Le Bada, highlights Bordeaux's reputation as a "world-renowned wine region," with a menu using regional produce. Chef Cédric Béchade advocates freshness and zero waste. 
FirstName Bordeaux opened a space "dedicated to creation and imagination" on the top floor of the hotel called The White Room, where groups are encouraged to meet and express themselves during events ranging from business meetings to social gatherings.
Germany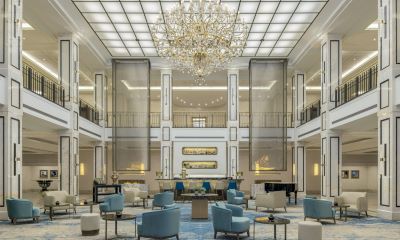 JW Marriott unveiled its second property in Germany with the opening of JW Marriott Hotel Berlin, marking the first stage in the transformation and conversion of the former Hotel Berlin Central District to join the JW Marriott Brand. 
The 505-room JW Marriott Hotel Berlin is directly adjacent to Tiergarten, one of the largest urban gardens in Germany, sitting on nearly 520 acres of forested ground, tree-lined paths and sparkling lakes referenced and reflected in the hotel's color scheme and decor. JW Marriott Hotel Berlin boasts some of the most extensive meetings and events offerings in the city with more than 48 event venues and over 67,705 square feet of space, including the largest ballroom in Berlin, which has a capacity for over 2,300.
Read this next: The Latest New and Renovated Hotels From Around The World