The Latest New and Renovated Hotels From Around The World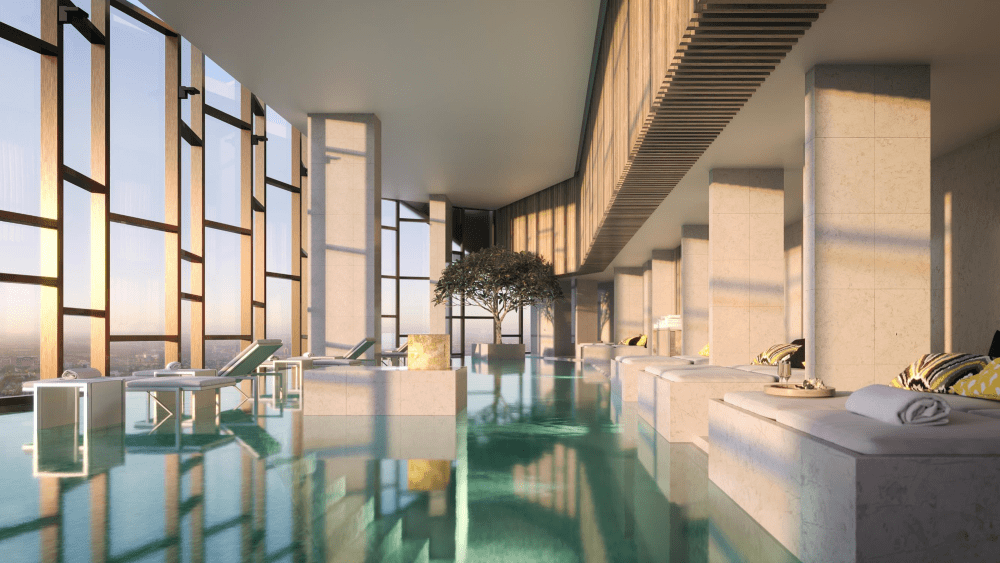 The Ritz-Carlton Melbourne. Credit: Marriott Hotels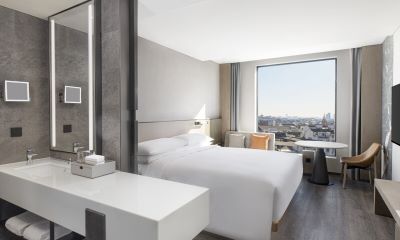 China
AC Hotels by Marriott announced its brand debut in Greater China with the opening of AC Hotel by Marriott Suzhou, a 135-room hotel in the heart of Suzhou's historic Gusu District. The city is an ancient water town filled with elegant waterways, quaint alleyways and pavilions known as "Venice of the East." 
AC Hotel by Marriott Suzhou offers event and meeting space for smaller groups of up to 25 in its nearly 400-square-foot boardroom, as well as AC Kitchen, a restaurant serving Spanish cuisine with Mediterranean influence and locally inspired snacks.  
[Related: New and Renovated Properties in Bustling Global Cities]
England
Following a complete redesign of the forecourt, garden, lobby and more, The Dorchester, a London hotel, announced the unveiling of its ground floor on Monday, January 23, and its renovated rooms and suites to follow in March.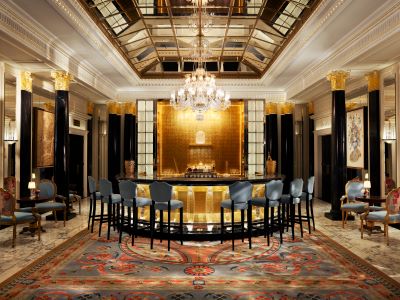 In celebration of the beginning of a new era for The Dorchester, renovations and enhancements revive London's social scene, especially through new additions The Promenade and Artists' Bar. The Promenade brings guests beyond the new lobby and into the heart of the hotel for a vibrant dining experience, while Artists' Bar is a new destination offering a "glamorous and sparkling area" for evenings of champagne, seafood and entertainment. 
The Dorchester features meeting and event spaces that include The Ballroom, measuring just over 8,400 square feet with a capacity of 1,000 guests; The Penthouse and Pavilion, ornate and charming rooms leading to a roof garden for up to 60; and the Orchid Room, with high ceilings and historical beauty for up to 250 guests.
[Related: New and Renovated Global Properties (October, 2022)]
France
Situated on the beachfront in the historic city of Dunkirk, The Radisson Blu Grand Hotel & Spa, Malo-les-Bains opened its doors late last year. The 110-room hotel overlooks the English Channel from its position on the famous promenade of the spa resort town just minutes away from the historic center of Malo-les-Bains.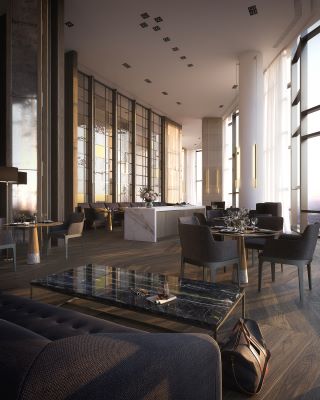 The hotel's restaurant and bar, L'Opale, boasts a terrace with sea views and large floor-to-ceiling windows for guests to enjoy the water alongside local fare. The Radisson Blu Grand Hotel & Spa also offers a 2,734-square-foot reception area for large events, as well as five separate spaces for smaller gatherings.
Anticipated in Australia
The Ritz-Carlton brand, part of Marriott Bonvoy, will make its debut in Melbourne/Narrm in March 2023 with the opening of The Ritz-Carlton Melbourne in the heart of the city on Lonsdale Street. The 257-room, 80-story hotel takes guests straight up to level 80, where they can marvel at the overhead views of Melbourne upon check in in the hotel's reimagined lobby space.
Alongside signature dining experiences, The Ritz-Carlton Melbourne will boast an infinity pool and holistic wellness facilities, as well as works by local artists and a hyper-local culinary story. The hotel features nearly 30,000 square feet of event space across venues that include The Ritz-Carlton Ballroom, with a capacity of 550 guests, and The Melbourne, which can hold 140.
Read this next: Business Events Australia's Signature Incentive Showcase Dreamtime Returns to Adelaide in 2023