The Z: Guiding Gen Z From the Classroom Into Meetings Industry Careers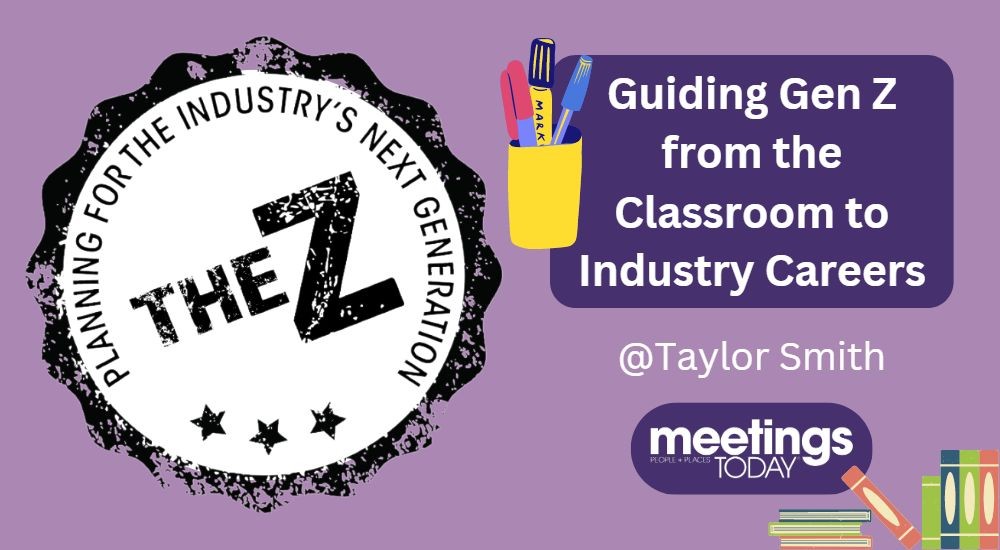 The Z: Classroom to Career
One year ago this May, I graduated from Ball State University and officially started my career as a journalist nine days after flipping my tassel. Hanging around my neck and over my gown was my summa cum laude medallion, in my hands was a cardinal-red portfolio adorned with Ball State's famous Beneficence statue, and in the mail was the degree it would soon hold. 
But what I felt most proud of while walking across the stage wasn't that I made it through college. It was that I did enough during my four years at Ball State to graduate with a job lined up.
My commitment to education beyond the classroom put me in that position post-graduation. My time in student media and the internships I had are what set me apart on job applications, gave me the experience I needed to feel comfortable moving immediately from classroom to career, and helped me find a position in which I could do so. 
I studied journalism, but are the same opportunities to get real-world experience available to students with aspirations in the meetings and events industry? Is Gen Z just failing to find them?
As Naomi Hollas, founder of Event Grads, puts it, "There's only so much you can learn in a classroom."
[Related: Naomi Hollas Shares Her Steps to Success in the Events Industry]
Extracurricular Education
"The role of a student is about learning," said Karthikeyan Namasivayam, director of Michigan State University's School of Hospitality Business. "As students, our role is to educate ourselves, understand the industry that we want to be in, figuring out all the different dimensions of that particular industry, and this amounts to both curricular—within the classroom—and extracurricular education."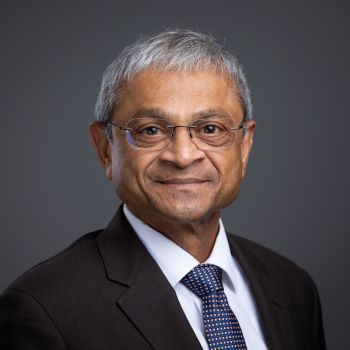 Success in any industry requires an understanding of what it looks like to grow within that industry. At Michigan State, hospitality students are required to complete two internships participating at different levels of an organization, but institutions can only do so much to "force" industry exposure onto students.
Erin Kenyan, instructional assistant professor at University of Houston Conrad N. Hilton College of Hotel and Restaurant Management, often finds herself having to explain the importance of extracurricular education to her students. As faculty advisor for the National Association for Catering and Events (NACE), Kenyan consistently encourages her classes to join the association, which offers student memberships at a discounted price, as well as MPI, PCMA, ASAE and other meetings industry organizations.
"NACE has a great community. I've developed a relationship with the professional chapter, and they welcome these students with open arms," Kenyan said. "They're invited to all NACE meetings. They're able to join a committee if they wish. A lot of NACE professionals hire them for summer jobs, internships, part-time jobs.
"[Students are] not taking advantage of [resources], and I cannot sit here and tell you how many times somebody in their senior year will come to me and be like, 'I really want to get into the event industry. I just can't find anything,'" she continued. "The very first question I ask them: 'When do you graduate?'…I cannot help somebody three weeks before graduation that wants to get into the event industry that has not taken advantage of the resources that they had here for four years. I can't do it."
Professionals frequently highlight the benefits of extracurricular involvement, showcasing the opportunities that can arise because of the professional experience and exposure it brings. Yet, even when Gen Z is handed the key to open the door to more opportunities, many fail to unlock it. 
[Related: The Z: Using Social Media to Attract a Gen Z Audience]
The Obstacle of Motivation
The resources are available, and they're abundant, but getting Gen Z to take advantage of them is like pulling teeth. And, as someone who spent four years trying to get my classmates to join student media with me, I understand the struggle.
According to the Educational Credit Management Corporation (ECMC) Group, more than 40% of Gen Z students want professions meeting their precise interests after college, focusing on their careers earlier than previous generations. Gen Z understands the need for growth through education, and 76% believe learning is the key to success, but the amount of Gen Zers willing to put in the work is substantially decreasing.
As of January 2022, only 51% of Gen Z was interested in pursuing a four-year degree, down from 71% in May 2020, according to an ECMC Group report. I don't think this decrease means Gen Z is becoming less interested in learning. Rather, I think it's reflective of Gen Z's entrepreneurial side and a sign of the generation's tendency to bend the rules.
Gen Zers want to be their own bosses, and in the meetings and events industry, it takes time to reach that point. What some Gen Zers lack is the patience it takes to get there and the motivation to put in the work, especially when that work is additional time outside of the classroom.
"Participation in these clubs is key, but its voluntary participation," Namasivayam said. "There's a lot of opportunity for students to really engage, but that little bit of motivation has to come from the students."
Effort Over Ego
The current industry labor shortage means even more job opportunities are available, especially in entry-level positions, and industry professionals are practically begging Gen Z to join their teams. It's seemingly the most ideal situation for Gen Z to be in if they want to join the industry. The challenge is that Gen Zers that meet entry-level qualifications often aren't willing to fill open roles.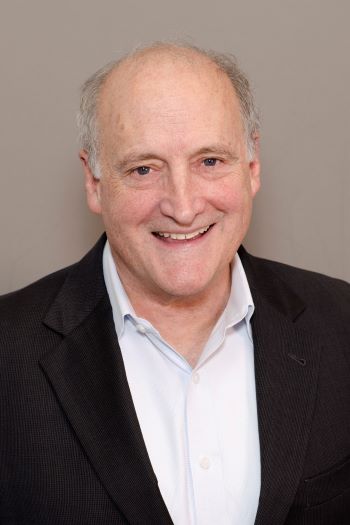 "The critical issue for anybody, especially Gen Z, is that we can't start off as a manager," said Stowe Shoemaker, dean of the William F. Harrah College of Hotel Administration at University of Nevada, Las Vegas. "We have to pay our dues, and learning from those who have been in the industry prior to us is really critical. There's a lot of wisdom that can be shared by everyone, but what happens sometimes with Gen Z is they think, 'I've been in college. I've always gotten a trophy, and now I'm ready to come in and run the organization.'"
Namasivayam said that when it comes to the hospitality industry, building a career depends on an individual's willingness to start at a certain level. Your first job may not be your ideal job, but if it gets your foot in the door, it's better than no job at all. Shoemaker's biggest piece of advice is to "stay close to the cash register."
"In other words, you want to know how to do things so that you can always make money for the people you're working for," he said. "And you have to be willing to do anything that needs to be done in order to learn and show that you're a good worker and you're enthusiastic. 
"People don't get hired because they're the smartest," he continued. "They get hired because they're trusted by their manager to get things done. The way you build that trust is by doing what needs to be done and leaving your ego at the door."
[Related: The Z: Planning for the Gen Z Attendee]
Call to Action: Students
Shoemaker said students looking to enter the events industry should "dig your well before you're thirsty."
"Take advantage of internship programs and be an intern while you're going to school. Try different areas of the events business—on the sales side, on the client side, in event services—so that you can see what areas of events you like," he said. "Join every hospitality organization or club and be involved in those so you can get some experience and see what you like and don't like."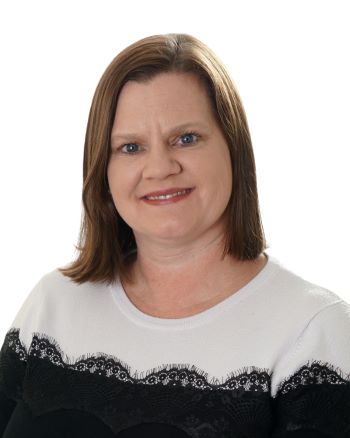 What if it turns out you don't like the events industry as much as you anticipated, and the pressure-packed, fast-paced lifestyle full of pivoting, teamwork and unexpected decisions isn't for you? The benefit of getting involved in the industry early in college is figuring out if what you are studying will lead to a self-fulfilling career, and there's no way to truly understand what an industry entails until you experience life in a professional's shoes. 
Participation in clubs and organizations doesn't mean devoting all of your free time to being involved, and there is no one forcing you to take over as a leader, but even showing up to meetings can help expose students to the reality of the workplace. 
"Industry professionals have been very supportive of students," Namasivayam said. "They provide them all the insights into the industry, and they form really strong bonds with them so that, as they progress through their school career and beyond, these support systems continue to draw on and build their careers."
"There has to be some homework on the student's end while they're in school in order to get a job," Kenyan said. "That's also where networking comes into play, because the job description may require five-plus years of experience, but I promise you if they know somebody that knows somebody and you have been working as a student, they're going to take a chance on you."
Namasivayam, Kenyan and Shoemaker all emphasized the benefit of student membership prices at top industry organizations and their educational resources. And, if you're looking for a community of future event leaders to help navigate jumping from classroom to career, Hollas' Event Grads community is a network of nearly 2,000 recent or future graduates in the industry from all around the world. 
[Related: Introducing The Z: Planning for the Industry's Next Generation]
Call to Action: Professionals
Be a role model and consider taking a student under your wing to show them what your job is like. Let them shadow you for a day, connect them to other industry professionals in their areas of interest and share your own story of success.
"Contact local colleges in your area, whether it's a community college or four-year university, whether or not it's a hospitality program, and guest speak in classes," Shoemaker said. "Go to a fine arts program, go to a music program, go to a theater program and say, 'How many of you want to be entertainers?' When we put on events, we're performers, and there are some great opportunities for brand activation using those skill sets."
Kenyan said there's also a need for future employers and workplaces to "bend a little" when it comes to Gen Z in the workforce. We are a generation used to instant gratification—the digital era made everything easier and faster—and Kenyan recognizes the generation's need for a work-life "integration" rather than a work-life "balance."
"Gen Z is nontraditional. They have a cell phone and think, 'You can contact me whenever you want. Why do I have to be in the office at 8 a.m. on a Monday when you can call me at 5 p.m. on a Sunday if you need me?'" Kenyan said. "There needs to be some flexibility integrating Gen Z into the workforce."
Kenyan, Namasivayam and Shoemaker encourage venues, restaurants, hotels, convention centers and more to be open to giving students tours of their facilities, too, and all three noted the importance of guest speakers and professionals sharing their personal experiences in their career journeys with future industry professionals. 
The desire to close the gap is there, but it will take efforts on both sides of the divide to build a bridge strong enough for either side to cross over.
Logging out with love,
Taylor
Have a question about Gen Z or a topic you'd like to learn more about? Share your thoughts with Taylor at taylor.smith@meetingstoday.com, on Instagram at @tay__writes or on Twitter at @taywrites. 
Mission Statement: "The Z: Planning for the Industry's Next Generation" is a Meetings Today column discussing the meetings and events industry's newest and youngest members—the incoming Generation Z. Written by Meetings Today's Taylor Smith, a member of Gen Z herself, The Z explores how to welcome, work with, understand and plan for the industry's next wave of professionals while serving as a guide for members of Gen Z themselves, planners and attendees alike.