Visit Indy Celebrates Its Centennial as Indianapolis' Official DMO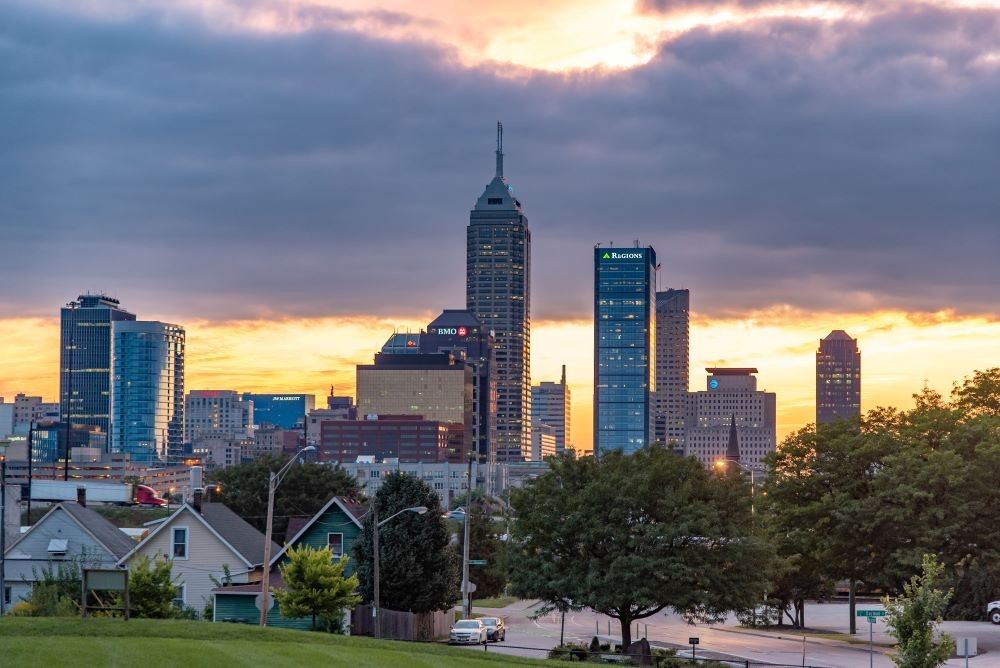 Indianapolis Skyline. Credit: Scott Crone
Visit Indy, the official DMO for Indiana's capital city, is celebrating its centennial this year.
Founded in 1923 with a budget of $1,000, Visit Indy started as part of the Indy Chamber and was known as the Indianapolis Convention and Publicity Committee. By 1936, as Indy grew in popularity as a visitor destination, racing capital and railroad hub, the Indianapolis CVB (later the ICVA) became a separate nonprofit organization, and in 1972, the opening of the Indiana Convention Center (ICC) established Indianapolis as a convention city.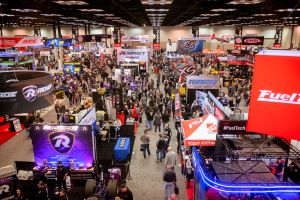 Since then, Indianapolis has welcomed the Pan Am Games, White River State Park, the world's largest children's museum, two NBA arenas, two NFL stadiums, the relocation of the NCAA, one of the best mid-size airports in North America, a Super Bowl, 1,000-room HQ hotel and five convention center expansions. 
While the DMO is celebrating its past, it continues working in the present to promise a developing future. Over the next five years, Indianapolis has $1.9 billion in new tourism-related infrastructure in the works, including:
The ICC's sixth expansion and a 50,000-square-foot ballroom connected to the 800-room Signia Hilton, opening in early 2026
An expansion to the Cultural Trail through the downtown core
Gainbridge Fieldhouse's debut of Bicentennial Unity Plaza, offering a seasonal ice-skating rink, community basketball court, art installations and more
The addition of the 20-acre Eleven Park to the Stadium District, a neighborhood village that includes a 20,000-seat multipurpose soccer stadium
As Visit Indy celebrates 100 years of Indianapolis history, the DMO looks forward to 100 more. Meetings Today gathered statistics to take a look at the development of Indianapolis as a meetings destination over Visit Indy's 100 years of service to the capital city.
[Related: 3 Indiana Cities Offering Imaginative Venues]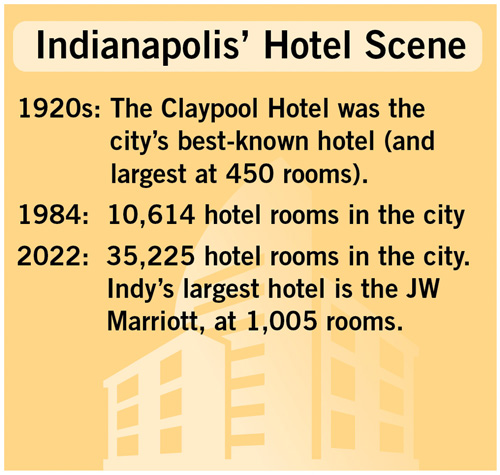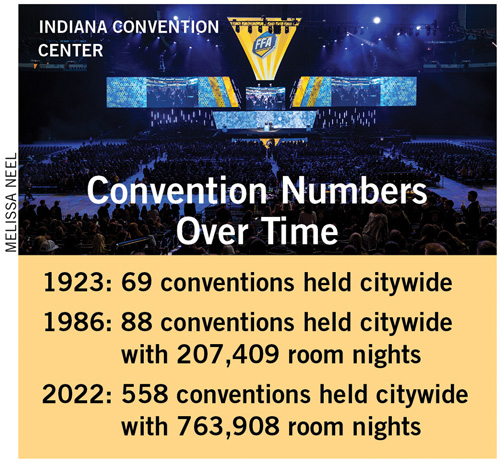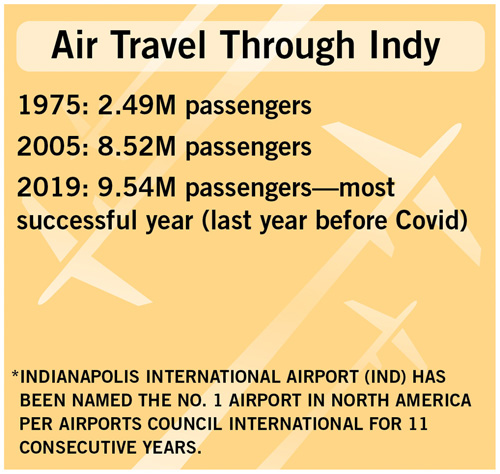 Connect
Visit Indy
(800) 323-4639
Read this next: Indianapolis Hotel Opens Inside Existing Church Dating Back to 1869