Sioux Falls Guarantees New Experiences During Every Visit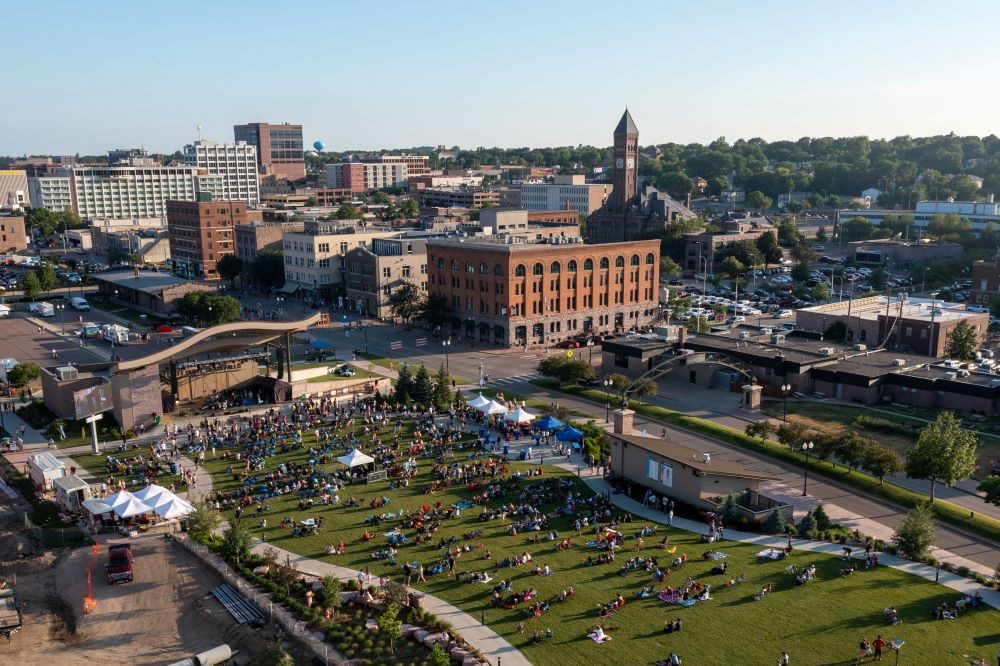 With big-city amenities and small-town charm, Sioux Falls, South Dakota, is set up for both the hustle and bustle of business travel and the downtime attendees use to explore somewhere new. The destination transforms along with each changing season, offering different experiences based on the colors of the leaves or how many inches of snow cover the ground. 
"We know that we have to kind of go above and beyond because of the size of our city," said Anna Derry, director of sales at Experience Sioux Falls. "We are a unique destination. We're not always necessarily the first city that comes to mind for visitors and attendees, so we have to work really hard to make sure that we're a destination where people want to be and want to come back to.
"We continuously have record-setting development," Derry continued. "And I think that just goes to show that we're a very forward-thinking community. As we continue to grow, our population continues to grow. We just have to be able to adapt and make those changes, and so far, I think we've done a really good job." 
It's this constant adaptation that sets Sioux Falls apart and guarantees visitors will leave having experienced something new, no matter how many times they've traveled to the destination before.
"There's always something new and different to do each time you come," Derry said. "Even if you come several times in a year, you'll always have a different experience."
Why Sioux Falls?
South Dakota's biggest city is where urban vibes cross paths with nature's wonders, literally. Guests can "go with the flow" of the Big Sioux River and kayak or canoe through the heart of the city's downtown area just as easily as they can walk the city streets, and getting there isn't too difficult, either.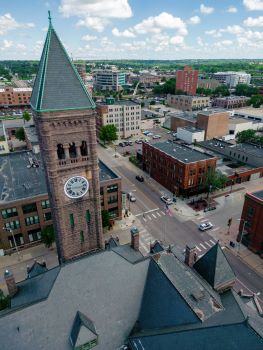 Sioux Falls Regional Airport provides a dozen direct daily flights and hundreds more with only one stop. The city sits at the intersection of two of the country's major interstates, I-90 and I-29, making it possible for those who prefer four wheels over jet engines to drive to the destination.
Sioux Falls also immerses visitors in all four seasons, taking advantage of the clear-blue summer skies while anticipating the blanket of white to cover the ground during colder months. But no matter the weather, there is always something to do in the city. 
"One thing to experience in Sioux Falls and the Midwest is the seasons," Derry said. "You can come to Sioux Falls four times in one year and have a completely different experience every time. If you come in the winter, we have skiing or tubing at Great Bear [Ski Valley]. You can come in the spring and hop on the recreation trail, which has a 19-mile loop around the city, go for a bike ride. In the summer, you can enjoy dinner on a patio and then head over to a concert at Levitt [at The Falls], or in the fall, go out to Good Earth State Park and hike around to check out the fall colors."
[Related: 8 Great Nighttime Entertainment Options in South Dakota]
New in Sioux Falls
Throughout the pandemic, and like many other destinations during the height of that time, Sioux Falls underwent major city developments that welcome visitors back to the city with new places and activities for them to experience.
Levitt at The Falls is the city's new outdoor amphitheater in Falls Park West, featuring 50 free concerts every summer. Guests are invited to bring their own chairs or rent some onsite, and the venue seats up to 5,000 people. Outside of the venue's concert season, the Levitt Shell Sioux Falls—a pavilion and stage-type outdoor space—is available for rent. 
"They've got food trucks and beverage vendors, everything you can think of, so it's a really great option for people to go and experience a concert, or just as an outdoor venue for events," Derry said.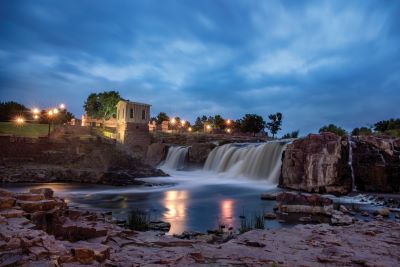 Great Shots, offering a concept similar to Topgolf, is also new to the area and offers 56 bays and six event rooms across three levels. The 1,900-square-foot Champions Club features an indoor fireplace, lounge seating with TVs for viewing sports games and a bar, as well as an additional 425 square feet of patio space. The 2,070-square-foot Main Bar with 900 square feet of patio space is also available.
"No matter the time of year, people can go and hit a couple golf balls over at Great Shots," Derry said.
Though SculptureWalk is gearing up for its 20th annual exhibition in Sioux Falls this summer, the experience is different every year with new sculptures to view and artists to learn about. Installation of more than 65 sculptures took place in early May, and each exhibition is displayed year-round from the Washington Pavilion to Falls Park in downtown Sioux Falls. 
"The sculptures are on display year-round, but they change every year, so every spring there's a new installment, and that's something new that people can experience every time they're here," Derry said.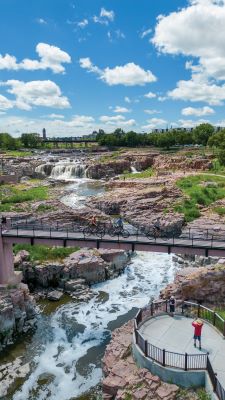 Still yet to come, but an exciting development worth noting, is the city's new Canopy by Hilton hotel, a high-end boutique property expected to open in 2024 at the new Steel District development in the downtown area and near Falls Park.
"The hotel will have over 20,000 square feet of meeting space and 216 sleeping rooms," Derry said. "The whole Steel District will include four restaurants, retail, office space and condos, and that will be a really great development for Sioux Falls."
Derry also noted the redevelopment of Falls Park, the city's namesake 120-acre park right in its downtown area featuring the falls of the Big Sioux River.
"You can't come to Sioux Falls and not stop by Falls Park," Derry said. 
The redevelopment project will happen in phases over time. The first phase will include an ice ribbon and inclusive playground, "but they have a whole plan for Falls Park to redevelop, and there's definitely opportunity there for things that visitors will want to see and experience." 
[Related: 7 Hot New and Upcoming Sioux Falls Offsite Experiences]
Food and Beverage
Sioux Falls has a food scene offering everything from farm-to-table restaurants to high-end dining with Michelin-recognized chefs and globally influenced cuisine. 
"One of the restaurants that I want to call out is Sanaa's Gourmet Mediterranean," Derry said. "This is a restaurant that definitely needs to be checked out while people are in Sioux Falls. Sanaa is a world-renowned chef, and she's currently a finalist for a James Beard award. It's not something that you would expect to come to Sioux Falls and experience, so it's definitely one to check out." 
Carpenter Bar, located on Phillips Avenue in historic downtown Sioux Falls, offers a menu of upscale drinks and an intimate gathering space for small get-togethers. Pair one of the bar's ever-evolving cocktails with house-made bar nuts or a cheese plate, or choose from a number of beer taps showcasing regional flavors. 
Derry also highlighted the French-style patisserie, CH Patisserie, with elaborate European-style desserts, pastries and candies. This "little slice of Paris" in downtown Sioux Falls is led by world champion pastry chef Chris Hanmer, who was awarded the gold medal as the youngest-ever American chef for a World Pastry Team Championship in 2004 and named one of Dessert Professionals Top 10 Pastry Chefs in America in 2012. 
"They offer the most delectable desserts, and they're all beautiful," Derry said.
For a true taste of South Dakota, Derry encouraged guests to try chislic, named the state's "official nosh" in 2018. The dish consists of skewered salted cubes of red meat, usually lamb, but ranges from mutton to beef and venison, that are deep fat-fried or grilled.
"The traditional lamb is fried and seasoned with garlic salt, then served with saltine crackers," Derry said. "It's so interesting, and there are a ton of variations now. A lot of restaurants do their own spin on it, but it's something that would make you feel like you're in Sioux Falls, South Dakota."
Connect
Experience Sioux Falls
(605) 275-6060
www.experiencesiouxfalls.com 
Read this next: These South Dakota Attractions Are Guaranteed to Spice Up Any Meeting Agenda