Historic Venues in New Jersey That Enhance Meetings and Events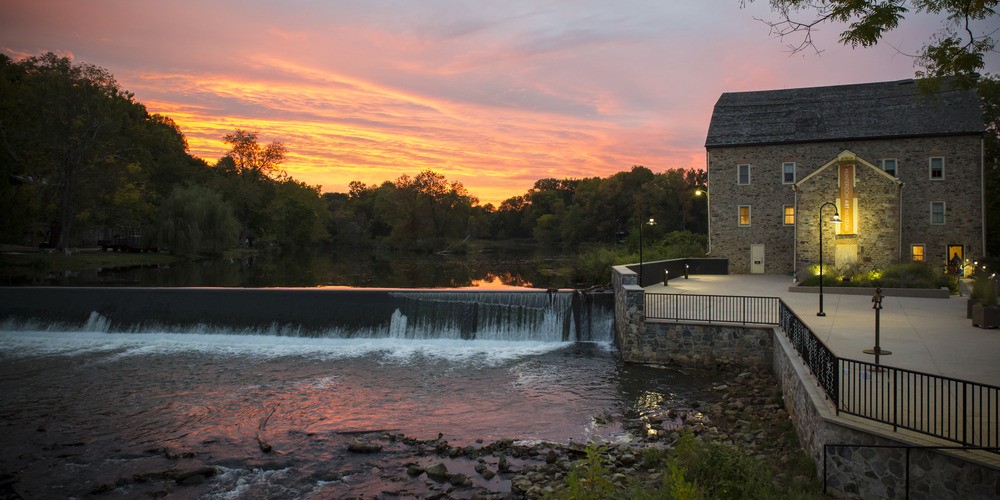 Hunterdon Art Museum at Dusk. Credit: Dana Lane
Opened in 1929 with 4,300 seats, the Warner Theater was Atlantic City's crown jewel showroom and movie palace. In 1957, one year before purchasing the Warner, booking agent George Hamid, Jr., who brought the Beatles to Atlantic City on their first U.S. tour in 1964, passed on a new sensation whose name he deemed "crazy."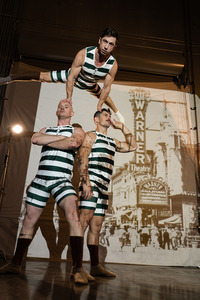 That same year, Hamid refused the asking price for booking the same talent at the Steel Pier, which his family, in the circus and entertainment business, owned. The star was Elvis Presley—and he never played Atlantic City. 
In 1977, Caesars acquired the Warner, then named the Boardwalk Bowl, as part of its purchase of the Howard Johnson's Regency Motor Hotel. Two years later, the company relaunched the latter, renaming it as present-day Caesars Atlantic City in 1983. The theater, meanwhile, languished.  
This June, "Impresario Extraordinaire" Ross Mollison relaunches the former "Wonder Theatre of the World" as The Hook in partnership with Caesars Entertainment as part of the latter's $400 million reinvestment in the Atlantic City market.  
The native Australian, whose Spiegelworld production company has disrupted the Vegas scene with raunch-fests including Absinthe and Atomic Saloon, is bringing his brazen circus-meets-burlesque theater to the new 400-seat venue, which incorporates the Warner's original Spanish-Mediterranean façade.  
Billed as Atlantic City's "first live entertainment and dining residency," this new Boardwalk sensation includes Vegas export Superfrico, an interactive "Italian American Psychedelic" restaurant, and multiple bars. 
Here are other captivating "full circle" New Jersey destinations, plus small group departures in picturesque Hunterdon County. 
[Related: Atlantic City Is More Equipped Than Ever for Meetings and Events]
Barrymore Film Center, Fort Lee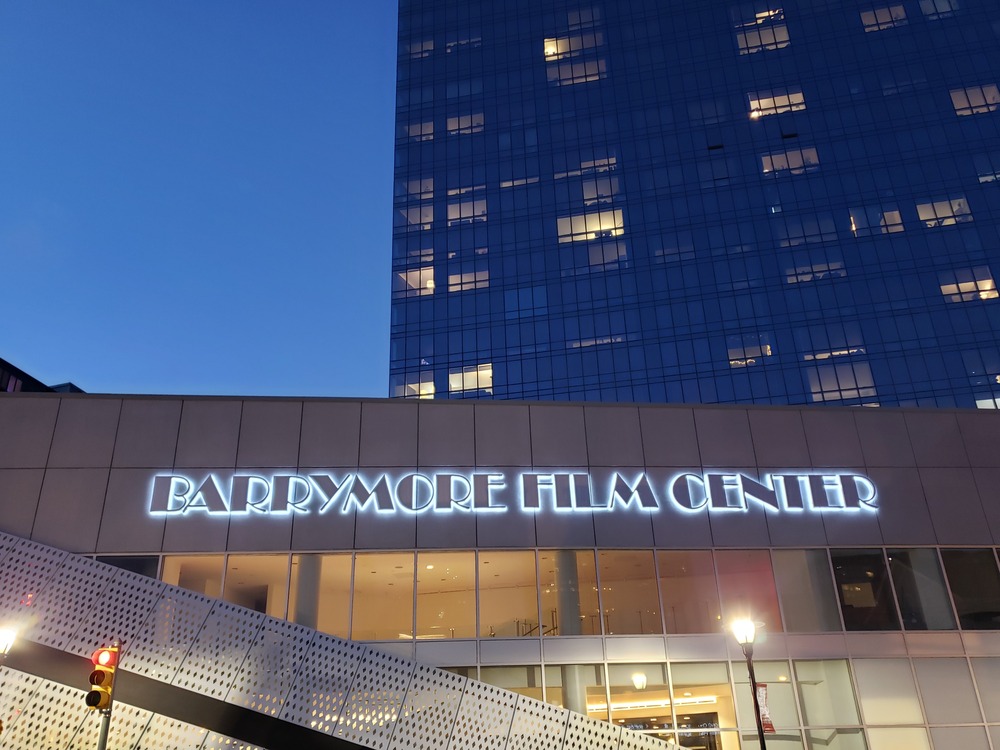 The American film industry did not originate in Hollywood but across the Hudson River from New York City in Fort Lee, New Jersey, where silent-era pioneers began filming around 1905. Fort Lee's then dusty Main Street doubled for western towns, while the rock walls and clifftops of the neighboring Palisades provided the stage for early classics including the Perils of Pauline, which inspired the term "cliffhanger." 
Birthplace of Universal (originally Champion, 1910), Fox (1915) and Goldwyn, which became part of MGM in 1924, Fort Lee passed the torch to Hollywood following WWI and the industry eventually faded away.  
Opened in October 2022 and named for the legendary hometown Barrymore acting clan, the $16 million, 23,000-square-foot Center reanimates Fort Lee's glory days with a 250-seat cinema along with a film museum and reception space. Planners should contact Executive Director Nelson Page for event inquiries. 
[Related: New Jersey Event Venue Highlights: Casino Resorts, Historic Mansions and More]
The Olde Mill Inn & Grain House Restaurant, Basking Ridge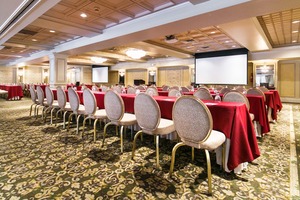 In 1768, local miller Samuel Lewis constructed a barn and water-powered gristmill by the Passaic River on land he had acquired from Pennsylvania founder William Penn. During the frigid winter of 1779, Lewis supplied the Continental Army, encamped in Morristown, with flour, meal and feed.  
Later, in 1929, pioneering restaurateur William Childs, who revolutionized North American dining with a cross-continent chain, purchased the property, relocated the barn across the street and faithfully restored the structure as an inn. The 1970s saw the addition of the 102-room Olde Mill Inn. Named the Grain House, the original building became the hotel's restaurant.  
Today, this Central Jersey heirloom welcomes corporate meetings, receptions and other gatherings with 16,000-plus square feet of flexible indoor and outdoor space. Onsite activities include various chef-led culinary teambuilding programs. 
Landmark Venues in Cape May 
Founded in 1692, peninsular Cape May at New Jersey's southern tip is America's original seaside resort. The town's enduring charm includes a collection of group-capable Victorian-era and other historic resorts and hotels.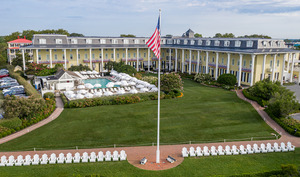 Landmarks include 107-room Congress Hall (1816), the nation's oldest seaside resort. Offering versatile rentals for up to 220 guests, this storied grande dame is one of four properties from Cape May Resorts.  
The Virginia (1879) comprises a 24-room boutique hotel, four rentable cottages and Ebbitt Room for small daytime meetings. Beach Plum Farm is a 62-acre working farm offering luxury cottages and corporate teambuilding. The contemporary condominium-style Sandpiper Beach Club completes the portfolio. 
Opened in 1876, The Chalfonte is Cape May's oldest continuously operated hotel, offering 60 recently renovated guest rooms plus two rentable cottages and versatile space for up to 200 guests. 
[Related: 5 Venues That Celebrate New Jersey Arts and Culture]
Venues in Hunterdon County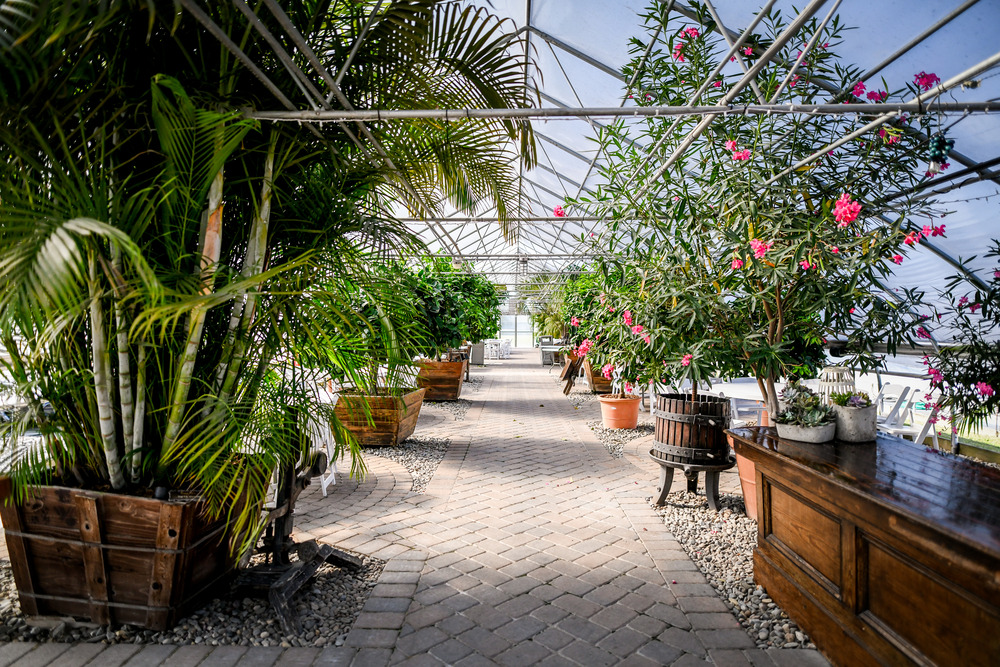 Founded in 1714, Hunterdon is among the most fetching of New Jersey's 21 counties, with heritage as rich as the land supporting its hilly tapestry of family-run farms and wineries. Directly accessed from I-78 an hour west of NYC, this Garden State gem, crisscrossed with country roads and branded farm, beer and wine trails, is also fertile ground for small groups.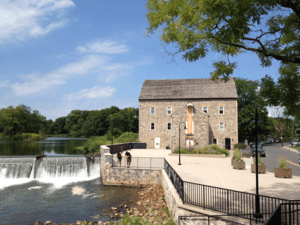 "We traditionally attract 10- to 40-person corporate meetings and board retreats from companies based around New Jersey and the Lehigh Valley in neighboring Pennsylvania, plus NYC and Philadelphia," said Marc Saluk, director of Hunterdon County Economic Development & Tourism. "Our multi-faceted mix of venues and scenic outdoor options offers a breath of fresh air for groups seeking authentic and creative alternatives to the boardroom and urban congestion." 
[Related: Where to Gather Outdoors in New Jersey]
Nationally acclaimed Beneduce Vineyards exemplifies Hunterdon's deep agrarian roots. Fourth-generation owner and winemaker Mike Beneduce was named New Jersey's 2022 "Outstanding Young Farmer of the Year" by the State Board of Agriculture, which he says, "signifies the growing recognition of the Garden State's viticultural industry." The 77-acre farm is a hot spot for tastings and private events. Atmospheric spaces include The Oasis, a 150-capacity greenhouse lined with fig, palm and citrus trees, and intimate Loft in the Tasting Room. 
One of Food & Wine's "Top 500 US Wineries," Unionville Vineyards is another beauty spot for events in Ringoes, where the historic Black River & Western Railroad offers private seasonal charters and programs including the round-trip Hunterdon Wine Express from county seat Flemington to Old York Cellars Winery. Other partners include event-ready WoodsEdge Farm, featuring llamas and alpacas. 
Showcasing Hunterdon's agricultural heritage, the Holcombe-Jimison Farmstead Museum is a time travel treasure for tours and events. Deer Run Hay Company rents hay and straw bales for events and offers guided tours, including up-close visits with their friendly Highland cattle. 
Focused on organic regenerative practices including maintaining orchards of the Harrison apple, early America's renowned cider apple, Ironbound Farm is a festive draw for artisanal hard cider, seasonal cuisine and events. CSR-focused groups can volunteer at county farms allied with America's Grow-A-Row. 
Postcard-ready towns include Clinton, where the Hunterdon Art Museum, housed in an 1836 update of a 1763 mill that reportedly ground wheat for the Continental Army, turns 70 this year. Rentals include a 5,000-square-foot outdoor terrace, with gallery access, workshops and buyouts available.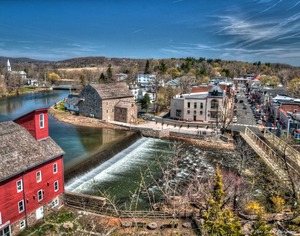 Named one of the "50 Most Charming Small Towns in America" by HGTV this April, Lambertville (1705), "The Antiques Capital of New Jersey," is home to conference-capable Lambertville Station Inn and Restaurant on the banks of the Delaware River. 
Other small conference venues include the Raritan Inn, where corporate groups enjoy fly-fishing; Woolverton Inn; Chimney Hill Estates; and the canal-side 1720 Prallsville Mills. 
Located midway along the 16-mile Columbia Trail where Hunterdon meets Morris County, Willow Grove Farm is home to 30-plus Clydesdale horses including mighty Remus, possibly the tallest of his kind on the East Coast. Programs include private trail rides on these gentle giants and rustic event space. 
Read this next: New Conference Center Debuts in Finger Lakes Region—Other East Openings