Las Vegas' Sphere Lights Up the City's Skyline for the First Time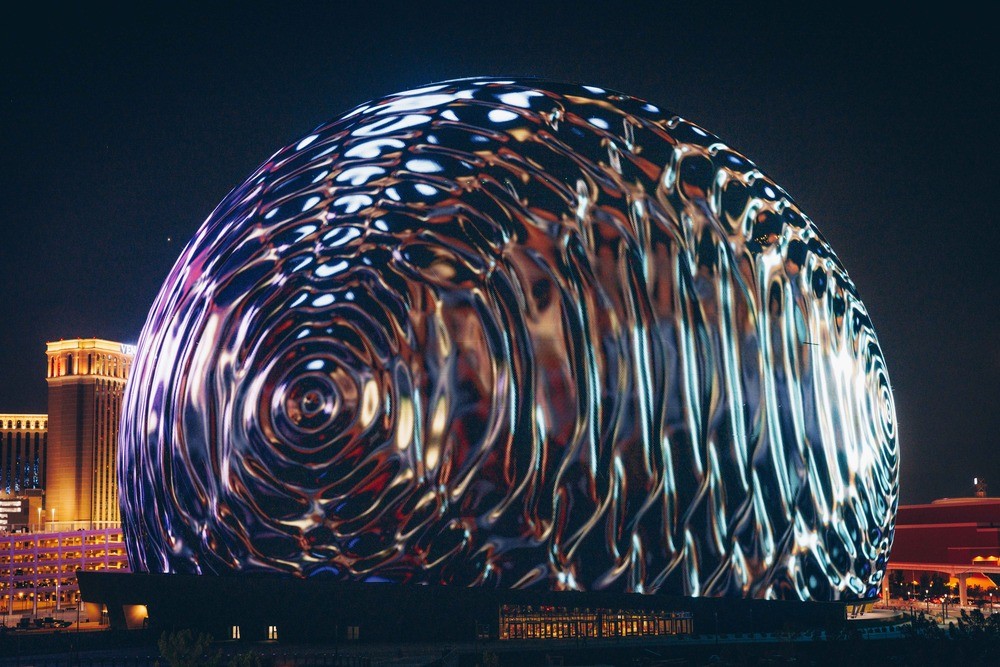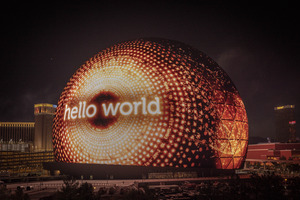 Las Vegas' highly anticipated new development, Sphere, lit up for the first time July 4 and gave the city—and the internet—a preview of what the world's largest sphere and LED screen has to offer. 
As part of a special show for the Fourth of July, Sphere's 580,000-square-foot fully programmable LED exterior was completely illuminated, lighting up the Las Vegas skyline with the message "Hello World" before it sparkled with fireworks, stars and stripes animations for the holiday. The LED exterior then transitioned through a variety of visual content like underwater scenes, lunar surfaces and even a human eyeball.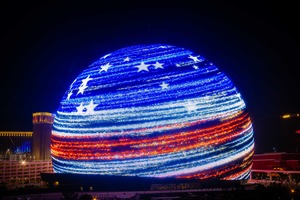 "The Exosphere is more than a screen or a billboard—it is living architecture, and unlike anything that exists anywhere in the world," said Guy Barnett, senior vice president of brand strategy and creative development for Sphere Entertainment, in a press release about the July 4 show. "[The] show provided a glimpse of the Exosphere's captivating power, and the possibilities for artists, partners and brands to create compelling and impactful stories to connect with audiences in new ways." 
Sphere's exterior, known as the Exosphere, consists of approximately 1.2 million LED pucks spaced eight inches apart, each containing 48 individual LED diodes, and each diode can display 256 million different colors. The Exosphere will showcase a wide range of artistic and branded content to Las Vegas' more than 40 million annual visitors, who have already helped Sphere reach millions more people through photos and videos posted to social media.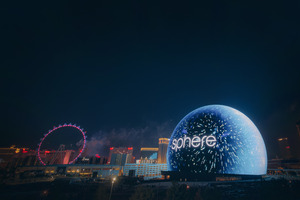 "Sphere's Exosphere is a 360-degree canvas for brand storytelling that will be seen around the world, offering our partners an unparalleled opportunity to become part of the greatest show on Earth," said David Hopkinson, president and COO of MSG Sports, who oversees global marketing and brand partnerships across Sphere Entertainment. "There's nothing comparable to the impact from displaying innovative brand and immersive content on the world's largest video screen. The extraordinary experiences we can create are only limited by imagination, and we're thrilled to finally share with the world the spectacular potential of the Exosphere." 
Sphere will continue to display creative activations in coordination with major Las Vegas events leading up to Sphere's opening in September with "U2: UV Achtung Baby Live at Sphere." 
To learn more about Sphere's upcoming events and productions, visit thespherevegas.com.  
Read this next: Leading Resorts in Las Vegas Talk Major Event Excitement and Future Meetings Outlook