Leading Resorts in Las Vegas Talk Major Event Excitement and Future Meetings Outlook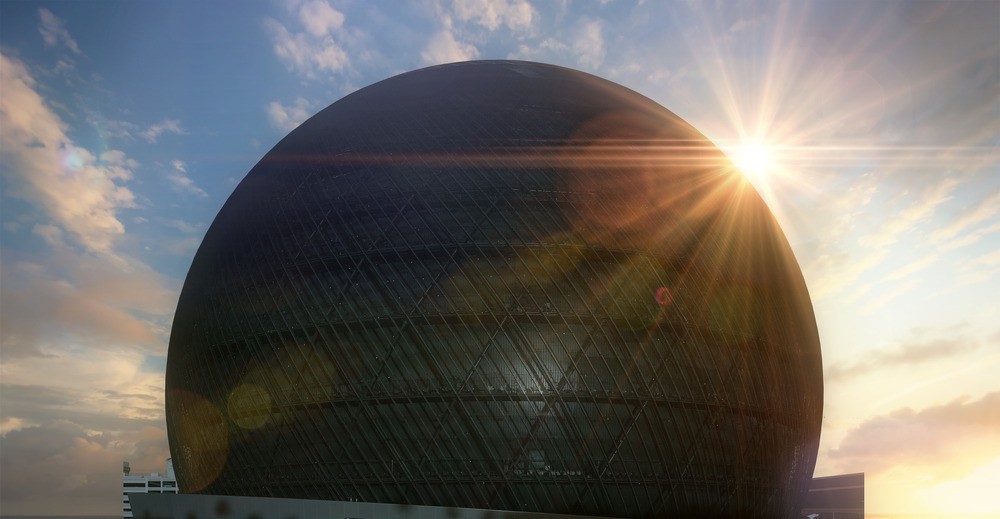 Sphere at sunrise, Las Vegas. Credit: Sphere Entertainment
U2's chart-topping, Grammy-winning 1991 album Achtung Baby is an all-time classic. This September, the legendary Irish rockers inaugurate the highly anticipated Sphere at The Venetian with its multi-date "U2:UV Achtung Baby Live at the Sphere" residency.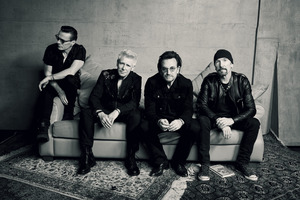 Engineered from a combination of virtual reality, ancient mathematics and futuristic technology, the 17,385-seat, 360-degree venue promises to boldly recast the live entertainment experience.  
Visible from space, the exterior is clad in 580,000 square feet of LED screens. Inside, audiences, including event conferees, will be immersed in a wrap-around, 160,000-square-foot LED canvas. The infinitely programmable screens are the highest resolution ever. Other ultra-sensory features include 168,000 speakers delivering crystal-clear audio to every seat and atmospheric effects that put the "feel" into the experience. 
Renowned for their electrifying stagecraft, U2 says it's the perfect match. 
"What a unique stage they're building for us out there in the desert," stated singer Bono, guitarist The Edge and bassist Adam Clayton jointly. "We're the right band, Achtung Baby the right album and Sphere the right venue to take the live experience of music to the next level." 
In concert with other developments including the anticipated late 2023 opening of Fontainebleau Las Vegas, the Formula One (F1) Las Vegas Grand Prix in November and Super Bowl 58 in February 2024, Vegas' group appeal is also hitting higher notes. For veteran sales executives at Vegas' leading resorts, it's a time of unanimous excitement. 
As the translation of the German "Achtung" goes, watch out, baby!  
[Related: Restaurants Serving Global Cuisine in Las Vegas]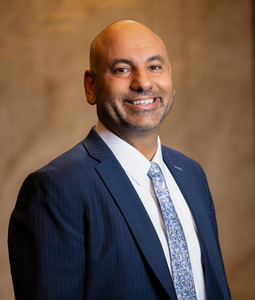 "Having spent 20-plus years in this industry in Las Vegas, I see 2023 setting up the next era for the destination. The Sphere, Las Vegas Grand Prix, Super Bowl and other developments will further solidify Las Vegas on the world stage as the best destination for any size event.    
Group activations are becoming increasingly creative as planners keep elevating and reimagining events with non-traditional spaces and innovative experiences to maximize networking and event ROI. Continuous investment in new infrastructure and facilities gives meeting professionals a unique canvas to craft events that meet organizational goals while engaging attendees. 
Our booking pace is strong as we continue to partner with our planners every step of the way to ensure they succeed with their goals. I am most excited about the future of The Venetian Resort Las Vegas as we execute against an ongoing $1 billion master reinvestment plan. Focused on the overall guest experience, the plan will impact almost every aspect of the resort. While we are finalizing the details, expect new dining concepts, unique entertainment and lobby and suite updates." 
[Related: Las Vegas Sports Tourism Is a Total Team Effort]
Deanne Burgess, Corporate Vice President of Sales, Station Casinos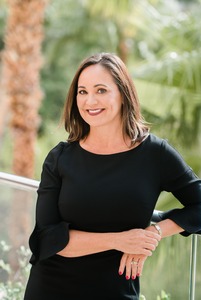 "Today is the most vibrant time I've seen in my 25-plus years in the Vegas meeting and convention industry. The future is brighter than ever. This is also a pivotal moment for our company as we introduce Durango Casino & Resort, which joins our six-property collection of hotels and resorts in prime locations throughout the city. From spacious ballrooms and stunning outdoor spaces, Station Casinos offers small and large groups alike intimate experiences and diverse, versatile traditional and non-traditional spaces.   
Our post-pandemic group inquiries exceed double-digit increases with conversion numbers far above 2019 levels. We do not anticipate this slowing down as we actively seek solutions for group sourcing dates in 2023 and beyond. The Durango project will feed into that demand. 
Most exciting is seeing the unanimous return of face-to-face meetings. In-person connections are critical for positive business outcomes, and we are feeling that energy at all of our properties. Our attendees love being back in Vegas. 
With other investments including new dining, lounge and poolside options at Red Rock Casino Resort & Spa, our team continues to focus on creating environments for spontaneous and meaningful connections." 
[Related: Tap These Unique Las Vegas Meeting and Event Venues for Smaller Groups]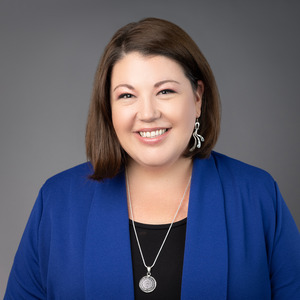 "Since arriving here in 2015, it's been exciting watching Las Vegas continue to evolve. The growing number of new attractions, dining opportunities and meeting facilities has positioned our already world-class destination to compete even more strongly on the world stage.  
Caesars Entertainment continues to be a market leader with expanded guest offerings including an emphasized focus on even more robust experiences for our meetings customers.  
We offer so much more than eight short years ago. With the addition of Caesars Forum and many other new venues and restaurants, our conversations with group customers encompass an even greater holistic approach of experience design. We streamline their booking process by offering an inclusive menu of choices across all our properties in town on one contract, allowing groups to fully wield their buying power across our Las Vegas Empire. 
With updates underway in preparation for Formula One this November, I cannot wait to cheer on my favorite drivers and team on Las Vegas Boulevard. As other developments continue to generate strong demand, the future is bright for our group business and for Vegas as a whole."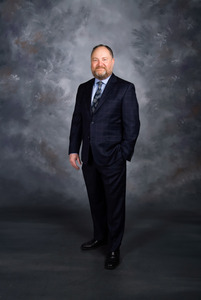 "In terms of international marketing exposure, the 2023 Las Vegas Grand Prix and 2024 Super Bowl are the two largest events for Vegas since my arrival here in 1990. While consolidations, 9/11 and the global recession paused some innovation, the destination keeps evolving unlike any other tourist destination on the planet with world-class entertainment, dining, nightlife and now, professional sports.  
Treasure Island opened in 1993 with 18,000 square feet of space designed primarily for wedding receptions and leisure events. As convention space grew exponentially city-wide, we quickly pivoted and expanded to accommodate corporate, association and incentive groups.  
We now offer 30,500 square feet of space. While still relatively small for our 2,884-room resort, we have always positioned TI event space as arguably the most convenient on the Strip. Advantages include accessibility from any guest room elevator without a lengthy walk through the casino floor and our award-winning onsite catering, banquet and audio-visual services. 
As TI resumes our healthy pre-COVID booking pace and international visitors return, the 'challenge' is to help guests narrow down all the choices to fit their schedules!" 
Chris Flatt, Executive Vice President, Hotel Sales and Marketing, Wynn and Encore Las Vegas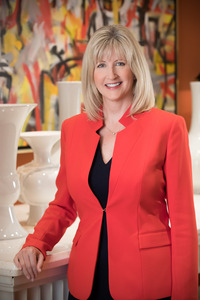 "In my 30 years in this market, I've experienced many amazing milestones, but we've reached a new pinnacle with the addition of sporting and other large events that have created yet more reasons to visit Las Vegas. Hosting the Formula 1 Las Vegas Grand Prix this year and The Big Game in 2024 will take the city to new heights.   
Customers come here seeking experiences, partnerships and fun. They are excited to see what's new. Whether it's a new or returning group for Las Vegas or for Wynn, this destination provides a variety of experiences and opportunities that meet any need. Multiple events are happening at any given time. Visitors can see a concert and catch NFL and NHL action over the course of a weekend. The possibilities are greater than ever before. 
At Wynn, we are particularly proud of our one-of-a-kind guest offerings, including five-star spas, array of fine-dining destinations and everything in between. As we continue to stay ahead, we have a positive outlook on the Vegas group market and are excited for this trajectory to continue." 
[Related: Preview Las Vegas: The Region Revs Its Economic Engines]
Stephanie Glanzer, Senior Vice President and Chief Sales Officer, MGM Resorts International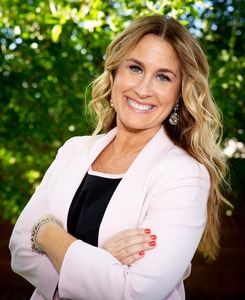 "The current energy is unlike anything I've experienced in my 25 years working in Las Vegas. Layered atop the excitement around the large-scale events on the horizon, the non-stop event calendar is extraordinary as we continue to evolve as a professional sports destination and the City of Entertainment. Groups know their Vegas event will be productive, exciting and engaging. 
No longer just about dates and availability, hosting groups includes customizing experiences and creating captivating 'wow' moments for our many repeat customers. Understanding the importance of sustainability and corporate responsibility for groups, MGM Resorts aligns with like-minded partners in creating a more sustainable future while positively impacting the communities in which we operate.  
As evidenced by our strong lead volume and booking pace, people love meeting face to face. Business is strong throughout all customer segments as we strategically book groups around our transient and leisure customers and vice versa. Groups welcome the convenience of working with one team at MGM Resorts to implement their needs, which may entail several properties or spaces throughout the portfolio. Improving the customer journey, creating greater efficiencies and fine-tuning guest experiences are critical components to our success."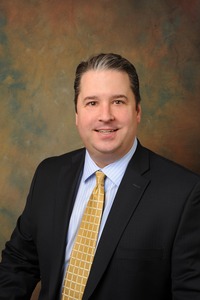 "While Vegas has seen many milestones with convention and group business as well as entertainment over time, the caliber of mega-events like the Las Vegas Grand Prix and 2024 Super Bowl provides unprecedented reach and continues to raise the bar for the destination. 
In my 32 years here, presenting the best that Vegas has to offer has always driven the sales conversation. Simply put, the biggest change is that what we offer today was not available years ago. Now, just when you think there could not be anything else, we surprise you! 
Our continuous reinvention and evolution generates excitement and continues to create new customers for the destination. The impact from professional sports and expanded special events and concerts has elevated the entertainment offerings and is giving guests many new reasons to be excited about Las Vegas.  
2023 has seen a strong group mix for us and Vegas overall. We are seeing double digit group market increases year-over-year and continued recovery in attendance and spend. In the destination with something for everyone, the outlook ahead is healthy."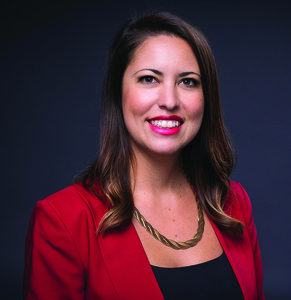 "Of my 18 years in Las Vegas, 2023 is the most unique and reinventing year to date as we experience record demand despite inflation. Historic booking trends are shifting as major sporting events, major hotel brand changes and music festivals increase, and it will be interesting to see how meeting professionals navigate planning conferences.  
When I started in this industry, repeat full facility groups booked like clockwork. While we retain those loyal customers, we are seeing more new and upcoming industries submit RFPs than ever before. It's important to embrace this new generation of planners and refreshing to navigate different negotiation styles as we partner with them to achieve their goals. 
Downtown Las Vegas is booming. With our brand-new conference space, Circa is a major reason why. Planners say they save nearly 40% booking with us compared to our Strip competitors. Independently owned with in-house audiovisual and other resources, we offer more pricing flexibility to meet group budgets. Demand is up and we are off to a strong first-quarter start that far exceeds projections."  
Read this next: Off-Agenda Experiences and Shows for Meeting Groups in Las Vegas