The Z: Industry Organizations and Associations Offering Student Memberships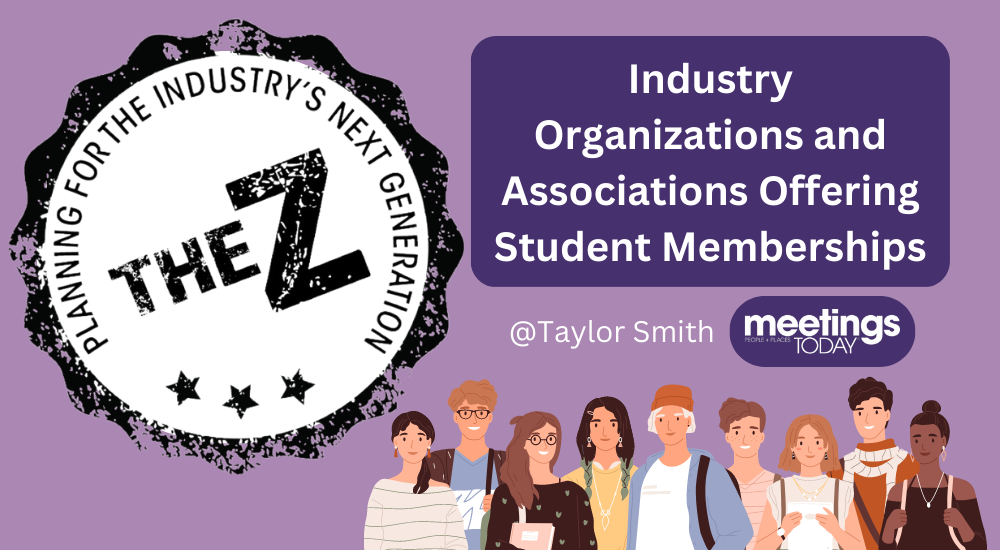 The Z - Industry Organizations and Associations Offering Student Memberships
College professors don't stress the importance of real-world experience for nothing. 
Until you've stepped into the shoes of a professional in the position you hope to have one day, there's no sure way of knowing whether the career path you're on is really the one you want to follow.  
As students and emerging industry professionals, our biggest task is to learn from those willing to teach and share their industry knowledge with us. That means taking advantage of every educational opportunity that knocks, like the following student membership opportunities within meetings and events industry organizations and associations.  
Meeting Professionals International 
Meeting Professionals International (MPI) is "the association for people who bring people together," encouraging face-to-face interactions that empower meeting and event planners to exceed in education, networking and innovative solutions that advance both the meetings industry and the careers of those who are a part of it.

MPI has built a global network of local chapters that come together through activations, education, support and connection no matter an industry professional's needs, audience or specialization and delivers leadership and knowledge that is "not only credible—they're actionable." 
It's because of the association's commitment to education leading to action that makes it ideal for future industry professionals to get involved early on.  
MPI currently offers student memberships for $40 annually, providing access to a range of benefits and resources tailored to support students' professional development in the meetings and events industry. Jazzlynn Garrett, member engagement representative for MPI, highlighted key benefits of student membership such as:  
MPI Community Forums: Engage with fellow professionals, share insights and seek advice within the MPI community. 
Professional Development On Demand: Access a wide variety of educational resources and materials. 
Ability to Track Clock Hours: Keep track of your professional development activities and earn clock hours for certification purposes. 
Member Connect Advisor: Receive guidance and support from an experienced industry professional. 
MPIPulse Weekly Newsletter: Stay updated on industry news, trends and MPI announcements. 
MPI Industry Research: Access valuable research reports and studies in the meetings and events industry. 
Member Rate for MPI Global Events: Enjoy discounted rates for MPI's global events and conferences. Plus, members also get access to post-event materials and resources shared during MPI events. 
Free Education Webinars: Participate in informative webinars on various industry topics. 
Access to Recorded Event Sessions: Watch recorded sessions from past MPI events at your convenience. 
Advance Job Board: Explore job opportunities and connect with potential employers. 
Full Access to MPI Foundation Scholarships: Apply for and potentially receive scholarships offered by the MPI Foundation. 
Chapter Volunteering: Get involved with your local chapter through volunteer opportunities. 
Student-in-Transition Program Option: As a recent graduate, you can benefit from the Student-in-Transition program, offering special rates and privileges similar to full members. 
Learn more about MPI's student membership and join the association today by visiting www.mpi.org/membership/join.  
[Related: The Z: Guiding Gen Z From the Classroom Into Meetings Industry Careers]
Professional Convention Management Association 
One of the industry's leading organizations, the Professional Convention Management Association (PCMA) is the world's largest community for business events strategists, according to its website, and provides senior-level education, networking and market intelligence for the global business events industry. The association aims to educate, inspire and listen to industry professionals to create a community "where passion, purpose and commerce come together."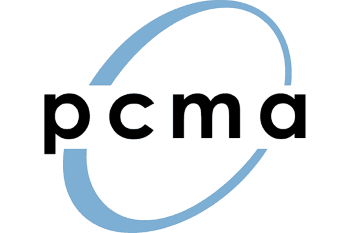 Currently headquartered in Chicago, PCMA has 17 North American chapters; regional communities in Europe, Asia-Pacific, Middle East, Africa and Latin America; and members in 59 countries around the world. Nearly 70% of PCMA's members have at least a decade of industry experience, and 52% of members identify as planners while the other 48% is made up of suppliers, making for a balanced community of industry professionals to network with and develop new ideas.  
PCMA supports free student membership in memory of Roy B. Evans Jr., former PCMA president and CEO and founder of the PCMA Foundation, which funds individual scholarships and projects to advance the business events industry.  
Student membership to PCMA allows members to: 
Find job connections, opportunities, internship leads and mentoring programs through members of PCMA's 17 professional chapters. 
Access PCMA's online library of premium education and presentations from past signature events. 
Earn scholarships through the PCMA Foundation, with rolling application deadlines allowing scholarship availability year-round. 
Join or start a student chapter at their university, or volunteer with regional chapters. 
To join PCMA, visit www.pcma.org/memberships/students/.  
National Association for Catering & Events 
The National Association of Catering & Events (NACE) offers education, resources and networking opportunities for catering and event professionals to help members advance in their careers. 

The association was founded in 1958 and has since grown to encompass more than 40 chapters across the U.S. as career professionals continue to take advantage of the association's peer and business network, ongoing education, partner benefits and timely information on trends and innovative approaches in the meetings industry.  
NACE offers both a student membership, available to individuals enrolled as a full-time or part-time student in an accredited college or university hospitality undergraduate program; and young professional membership, available for catering and event professionals between 18 and 26 years old who are employed or self-employed in the meetings industry. The 12-month memberships costs $55 for students and $255 for young professionals and includes a national and one local chapter membership, while additional chapters are $50 each.  
Additional NACE membership benefits include: 
Access to the NACE Membership Directory, which connects members to individuals in more than 40 NACE chapters across the country. 
Access to the NACE Member Gift Guide, to discover gift products and services available nationwide from other NACE members, or to promote your own. 
Self-paced online courses to learn the core concepts of catering and events. 
24/7 Access to the NACE Resource Library. 
Career advancement through the Certified Professional in Catering and Events program. 
Finding new professional opportunities in the NACE Career Center. 
To join NACE and learn more about membership benefits, visit www.nace.net/become-member. 
[Related: The Z: Planning for the Gen Z Attendee]
Event Service Professionals Association 
The Event Service Professionals Association (ESPA) has been a resource for event service professionals from CVBs, hotels and convention centers across the U.S. for the past 30 years, offering a community, educational resources, networking and a "forum for event service professionals to be heard and to learn."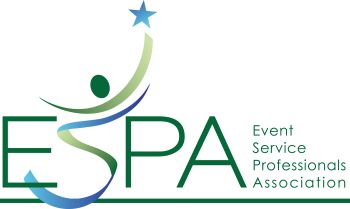 The association advocates for the role and impact of event service professionals like convention service managers (CSMs), coordinators and directors; event service coordinators, managers and directors; housing managers; operations managers and directors; and catering managers and directors and emphasizes their innovation and success in event execution. By connecting these professionals with one another, ESPA aims to educate members and teach them the skills necessary to be more effective service managers, gain a better understanding of their role in the industry and learn about planner expectations.  
ESPA offers two different categories of membership for students: 
Individual Student Membership: Any full-time student engaged in hospitality or event management study at an accredited college or university can join ESPA at this level by simply signing up with a visitor account on the My ESPA Portal link on ESPA's website. From there, students can access ESPA's online store to purchase a student membership for $25. (Note that a student ID will be required.) 
Educational Institution: Any accredited post-secondary college, university or school can join ESPA for $50. The membership comprises of one educator, serving as the primary member contact. The institution's primary contact may extend membership benefits to up to five enrolled students. 
"The profession of convention or event services is a dynamic, fast-paced and ever-evolving career path," said Ken Hitchner, public and media relations manager for ESPA. "A critical part of the event planning process, the role as the CSM or event service professional brings ongoing interaction with meeting planners and members of your community as well as in-depth exposure to the hospitality industry." 
By becoming an ESPA student member, Hitchner said, future industry professionals have access to benefits like: 
Networking and mentorship opportunities with professionals working in the field, and the ability to make contacts for your future in the meetings industry. 
Professional association involvement, "a great resume builder, making you more attractive to prospective employers." 
Opportunities to participate in remote training and education through one-hour webinars, which are complimentary to student members, and discounted access to ESPA's three-hour online training, the Event Service Professional Foundational Training. 
Discounted participation to attend the Annual Conference, which includes networking for emerging professionals. 
ESPA's monthly newsletter that includes industry-related articles and tips from professionals. 
Access to ESPA's DEI Guide, Accessibility Toolkit and other resources. 
More information about ESPA's student offerings is available at espaonline.org/membership/students/.  
Additional Student Professional Development Opportunities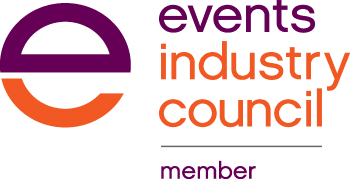 Events Industry Council (EIC): A federation of 30 member organizations representing more than 103,500 individuals and 19,500 firms and properties in the events industry, EIC's vision is "to be the global champion for event professions and event industry excellence," said Mindy Noonan, senior vice president of communications at EIC. "Our Certified Meeting Professional (CMP) program is key not only to professional development but also to connect with a global community of peers." Find information about EIC's program and education opportunities at www.eventscouncil.org/CMP/Future-CMPs.  
International Association of Exhibitions and Events (IAEE): For nearly a century, IAEE has advocated for the interests of trade show and exposition managers and today represents more than 12,000 individuals from more than 50 countries who help make exhibitions possible around the world. IAEE member benefits for students include access to the Exhibition and Events Industry Career Center, listing industry positions and resources specific to exhibitions; free participation in IAEE's weekly webinars discussing topics like career tips, event marketing, promotional products, trade shows and venue sustainability; connecting with other future event leaders through IAEE's Young Professionals website; and automatic enrollment in a local chapter. Learn more at www.iaee.com/students/.  
International Live Events Association (ILEA): ILEA is a global community of event professionals ranging from planners, producers and coordinators to educators, catering and food services, convention services and more. The association is centered around all aspects of live event production and management and connects members to an on-demand education library to help them gain their Certified Special Events Professional (CSEP) designation. Current students can join ILEA through a student membership, and recent graduates are eligible for the Emerging Event Professional Membership at https://ileahub.com/membership/emerging-events-professionals.   
Logging out with love,
Taylor
Have a question about Gen Z or a topic you'd like to learn more about? Share your thoughts with Taylor at taylor.smith@meetingstoday.com, on Instagram at @tay__writes or on Twitter at @taywrites. 
Mission Statement: "The Z: Planning for the Industry's Next Generation" is a Meetings Today column discussing the meetings and events industry's newest and youngest members—the incoming Generation Z. Written by Meetings Today's Taylor Smith, a member of Gen Z herself, The Z explores how to welcome, work with, understand and plan for the industry's next wave of professionals while serving as a guide for members of Gen Z themselves, planners and attendees alike. 
Read more from "The Z: Planning for the Industry's Next Generation."