Milton Segarra Appointed President and CEO of Discover The Palm Beaches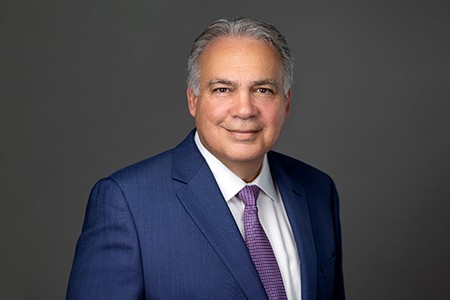 Discover The Palm Beaches, the official tourism marketing organization for Palm Beach County, announced the appointment of Milton Segarra, CDME, as President and CEO. Segarra joined the organization in fall of 2022 as chief CMO, and will now take the reins from long-time industry veteran Jorge Pesquera, who has led the organization for the past 16 years. Segarra's appointment will be effective October 1.  
In his role as CMO, Segarra led the marketing team through the approval of a "success continuation plan" that accelerated the implementation of the widest range of promotional efforts in the history of Discover The Palm Beaches. These efforts resulted in increased rates of tourism and led to Palm Beach County being one of Florida's top performing tourist destinations, along with a record amount of bed taxes collected. The economic impact of this tourism is estimated to be over $10 billion for Palm Beach County.  
"Milton is a seasoned and proven leader with decades of experience, having delivered significant results, growth in revenue, and advancing tourism at other successful destinations," said chair of Discover The Palm Beaches board of directors, Jason Emmett. "I am certain he will continue that trajectory in The Palm Beaches. "There is no doubt that Milton will be an excellent leader for Discover The Palm Beaches, maintaining our position in Florida, ensuring resident and community support for tourism, and enhancing our brand awareness on a global scale." 
Prior to his time with Discover The Palm Beaches, Segarra led the Coastal Mississippi Tourism Board, where he was instrumental in the creation of the Mississippi Destination Marketing Organization Association, which helped to secure federal COVID-19 funds for tourism. Segarra also served as President and CEO at Discover Puerto Rico (formerly known as Meet Puerto Rico), where he oversaw a major brand transition as well as digital marketing and social media initiatives to position Puerto Rico as one of the premier destinations in the Caribbean for meetings and conventions. Segarra's efforts led to increases in bookings, room nights and hospitality partnerships during his tenure at these organizations. 
Segarra has also served as the executive director of the Puerto Rico Tourism Company and held a cabinet position as secretary of economic development for Puerto Rico. Segarra has experience in the hotel industry where he held senior sales, revenue and marketing positions with Hilton Hotels and Resorts, Hyatt Hotels and Resorts and Sands Hotels and Casinos. He also has leadership experience in the healthcare and technology industries. 
Segarra's work as President and CEO of Discover The Palm Beaches will focus on several key initiatives including integrating the brand with new marketing technology, the launch of a new brand campaign and building on the success of previous marketing, sales, community engagement, and sustainability initiatives. Segarra will also continue to oversee the implementation of an accessibility strategic plan, as well as championing diversity, equity, and inclusion and sustainability initiatives. 
"I am extremely honored to have the opportunity to follow in the footsteps of Jorge Pesquera, who truly has been a remarkable leader and accomplished so much for Palm Beach County and the tourism industry overall," Segarra said. "I am excited to continue to work with an incredibly talented and diverse team, a terrific board, and a wonderful community to position The Palm Beaches as one of the world's premier tourist destinations. I genuinely believe this destination is second to none and look forward to major achievements and milestones in the years ahead." 
This information is based on a press release from Discover The Palm Beaches