Omni Announces Raleigh Debut as New Convention Center Hotel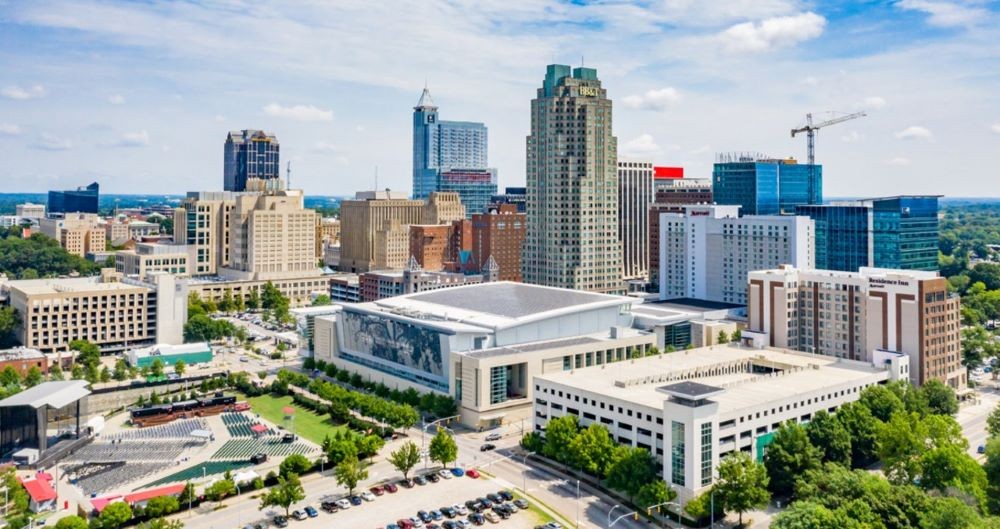 Downtown Raleigh Skyline. Credit: Visit Raleigh
The Raleigh City Council officially voted for the City of Raleigh staff to begin negotiating with Omni Hotels & Resorts to develop the highly anticipated convention hotel in the heart of downtown Raleigh, North Carolina.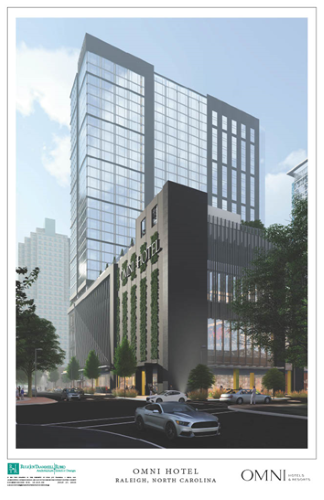 The property, which is expected to open in 2027, will be built on a lot measuring over one acre at the end of Fayetteville Street and across from the Raleigh Convention Center and Martin Marietta Center for the Performing Arts.  
"This is a tremendous opportunity for the City of Raleigh and Wake County. We've been envisioning a new convention center hotel downtown for years. We are now one step closer to making it happen," said Raleigh Mayor Mary-Ann Baldwin in a press release announcing the development. "This opens up endless possibilities for more conferences, more conventions and more events at the Raleigh Convention Center. And the economic benefits cannot be overstated." 
Wake County's Destination Strategic Plan 2028 recommended a full-service convention hotel with a minimum of 500 rooms in an effort to increase tourism and promote economic development in downtown Raleigh. 
The Omni Raleigh Hotel will be the third Omni property in North Carolina and the first in Raleigh, set to bring 550 guest rooms and 55,000 square feet of meeting space to allow for larger events to take place downtown. The hotel will also support the growth of the Raleigh Convention Center expansion, a $355 million project. 
"The market has outgrown the available hotel room blocks within walking distance of the Raleigh Convention Center, limiting availability for incoming meetings, conventions and sports groups," said Kerry Painter, general manager and director of The Complex, which manages the Raleigh Convention Center and more. 
"We look forward to working with Omni and the City of Raleigh to tell the story of Raleigh through design features and themes of this new property to showcase all our area has to offer," said Dennis Edwards, president and CEO of Visit Raleigh. "With Omni's expertise in the meetings and conventions market, this new convention center hotel will undoubtedly boost visitation across all travel segments and be a welcomed asset to the convention center campus."  
Read more about the Omni Raleigh Hotel from Visit Raleigh.