LIVE UPDATES: Las Vegas Hospitality Workers Overwhelmingly Authorize Strike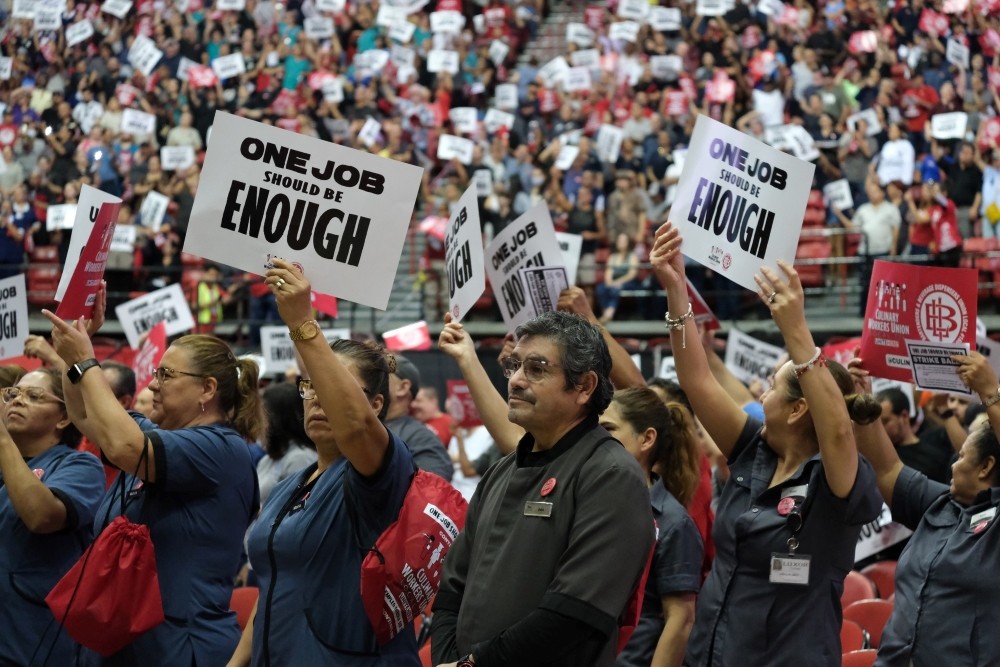 *Editors Note: This story has been updated from its initial version published on September 27. Meetings Today is following this developing story closely. Check this page frequently for updates. 
The Culinary and Bartenders Union, a Nevada affiliate of the UNITE HERE labor union representing 53,000 hotel and resort workers in the Las Vegas and Reno gaming, hotel and food service industries, has voted to authorize a strike against 22 casinos and hotels in the Las Vegas area. These properties include many of the city's economic powerhouses including Caesars Entertainment, Wynn/Encore and MGM Resorts properties, including the site of this year's IMEX America convention, Mandalay Bay.  
The Culinary Union is the largest labor union in Nevada and, alongside the Bartenders Union Local 165, represents 60,000 guest room attendants, cocktail and food servers, porters, bellmen, cooks, bartenders, laundry and kitchen workers statewide (53,000 of which are in the Las Vegas and Reno areas). While the Culinary Union has authorized the strikes, no official deadline for a walkout has been announced as the union continues to negotiate with the top casino employers on the Las Vegas Strip.  
"Today, Culinary and Bartenders Union members have sent the strongest message possible to the casino industry to settle a fair contract as soon as possible," said Ted Pappageorge, secretary-treasurer for the Culinary Union in a release in September. "We have negotiations scheduled next week with MGM Resorts, Caesars Entertainment, and Wynn/Encore Resorts and it's up the three largest employers in Las Vegas to step up and do the right thing."
The strike authorization comes only months after the UNITE LOCAL 11 strikes began in Los Angeles, leading to thousands of L.A. hotel workers walking out and calling for boycotts of over 60 L.A. hotels.  
[Related: Hospitality Labor Union Announces Boycotts of Over 60 L.A. Hotels] 
November 6, 2023:
Culinary Union Sets Strike Deadline, Hotel Companies Prepare for Strike
On October 31, a post on the social media platform X (formerly known as Twitter), began circulating claiming that MGM Resorts is actively preparing for a Culinary Union strike sometime in the next two weeks. The post also included what appeared to be a screenshot of a text message claiming that MGM is asking workers in its corporate office to prepare to do the work typically done by Culinary Union members in the event of a strike.
The information in the X post is still unconfirmed and no strike has been officially called by Culinary Union leadership. Meetings Today has reached out to both MGM and the Culinary and Bartenders Union for comment.
On November 2, the Culinary Union set a strike deadline for Friday, November 10 at 5:00am PT. If a strike occurred, it would be the largest hospitality worker strike in U.S history, with 35,000 hospitality workers in Las Vegas agreeing to go on strike if a deal is not reached by that time. The strike would impact 18 resorts on the Strip: Eight MGM Resorts properties (Aria, Bellagio, Excalibur, Luxor, Mandalay Bay, MGM Grand, New York-New York and Park MGM), nine Caesars International properties (Caesars Forum, Caesars Palace, Flamingo, Harrah's, Horseshoe, Paris, Planet Hollywood, The Cromwell and The Linq) and Wynn Resorts. 
The union will hold three final negotiating sessions ahead of the strike deadline with each of the three largest private employers in Las Vegas: Caesars Entertainment on November 7, MGM Resorts International on November 8 and Wynn/Encore Resorts on November 9.
October 9, 2023:
Picket Lines Form on the Las Vegas Strip 
For the first time in nearly two decades, thousands of Culinary and Bartenders Union members picketed on the Las Vegas Strip in front of eight different MGM Resorts International and Caesars Entertainment Corporation casinos as hospitality workers continue negotiations for a new five-year union contract.
The Culinary Union has been negotiating with MGM, Caesars and Wynn/Encore Resorts since April. After having meetings with all three properties last week, the announcement of pickets mean that no agreement for a new five-year contract was reached in those negotiations. Picket lines will form on Thursday, October 12 from 10 a.m.-12 p.m. and 5:00 p.m.-7:00 p.m. Pacific at The Linq Hotel, Paris Casino and Park MGM.
However, the union has emphasized that the announcements of picket lines does not mean that a strike has been called against the resorts. Pappageorge has emphasized that these current scheduled picket lines will not disrupt the workday of the members striking, as union members will be picketing before and after their scheduled shifts. The union has also said that their goal is not to disrupt any events in Las Vegas, but that pickets might extend into upcoming events in Vegas if a deal is not reached. The union is currently asking customers not to cross these scheduled picket lines and any other picket lines that might form in the future.
Pappageorge has said that while the union is not formally calling a strike against the properties, the pickets on Thursday are meant to send a message to the companies on the Las Vegas Strip of what a strike will look like, in the hopes of bringing the companies back to the negotiating table to make a fair deal for the workers. As of October 9, no dates have been set for the union to negotiate with MGM, Caesars or Wynn.
October 4, 2023:
Negotiations Stall as Strike Looms
In an interview with KTNV Las Vegas, many Culinary Union leaders have said that the negotiations with MGM Resorts and Caesars Entertainment were not going well.
"They are making all this money, and they don't want to give us raises. We are the ones who make this city run," said Aretha Wilder, a cocktail server at the Flamingo in Las Vegas, in an interview. 
There is additional evidence to suggest that negotiations between the culinary union and hotel properties on the strip have not yielded positive results. 
"Well, we spent many hours in negotiations discussing a lot of subjects," said Pappageorge. "We had a few agreements but really not much progress. We were disappointed. MGM made no movement on economics, and that is unfortunate."
The union has its next bargaining session with Wynn Resorts on Friday, October 6. At which point a strike could be called at any point, according to Pappageorge.
September 27, 2023:
Union Justifications for a Strike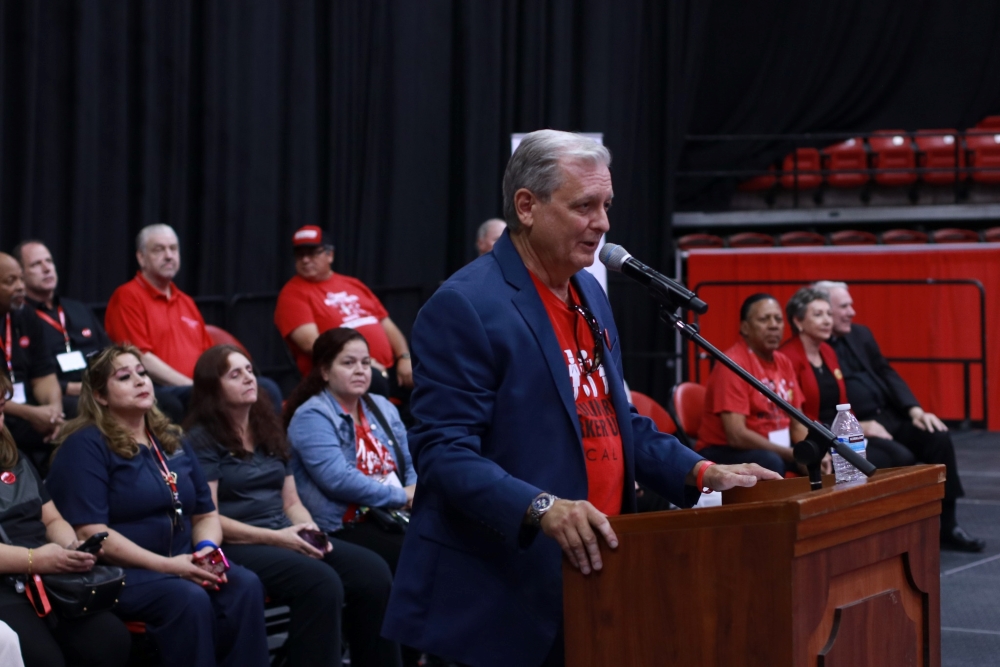 The Culinary Union has called for wage increases, reduced workloads, and more on-the-job safety protections among a multitude of other worker protection measures. The union last authorized a strike in 2018 where it was estimated that the strike could have cost the struck resorts nearly $10 million a day. In 2018, a deal was reached just days after the union voted to authorize a strike. The last time the union actually walked off the job was more than 30 years ago, in 1991. 
Citywide contract negotiations will be led by Culinary Union Secretary-Treasurer and chief negotiator Ted Pappageorge, union President Diana Valles as well as Bartenders Union Secretary-Treasurer Terry Greenwald and union President Lana Loebig. There have been multiple rounds of negotiations with the top three employers on the Las Vegas Strip but still no tentative agreement for a new five-year contract has been reached. 
"The pandemic has made a big difference," said Pappageorge in an interview with Meetings Today. "Folks are paying more for gas, rent, we've got Wall Street landlords who have been buying up homes, and rents are up 40% in the last few years. And these companies are in an incredible recovery that these workers generated. They're going to have to share the wealth and if they don't, I think workers have had enough." 
Rank-and-file members of the union also mentioned work-life balance and increased workloads as reasons for their decision to support the authorization to strike. 
"I voted yes to authorize a strike because I'm fighting for my family and for our future," said Maria Sanchez, a guest room attendant at the Bellagio and Culinary Union member. "The workload since the pandemic has been intense and when I get home, I'm so tired and I don't have energy to take my two kids to the park or play with them. I feel sad like I'm just living to work and it's not right. I was thinking about getting a second job, but I'm already doing more than one job at work right now and I believe that one job should be enough! I voted yes to win the best contract ever so that I can work one job and come home to spend time with my children." 
Will a Strike Actually Happen? 
In terms of a timeline for the labor disputes being resolved, Pappageorge said that the union negotiates with each of the properties separately and is meeting with MGM October 3, Caesars October 4 and Wynn October 6. And because the union won't call for a strike until after it has negotiated with the companies in good faith, it could be weeks before it is known whether a strike will take place in Las Vegas.  
For those planning to attend upcoming events in Las Vegas, including October events such as IMEX America, HLTH 2023 and TwitchCon, the Culinary Union said that tourists and other visitors should not visit affected hotels or resorts in the event of a strike.  
When asked whether he anticipated a strike happening, Pappageorge said, "Look, I'm an optimistic person. But we've been at this for five months; we're not so sure we're going to see any sort of settlement. And so, after that our membership will make the decision to either accept a contract or to reject and to call a strike. And that could happen any time after October 6."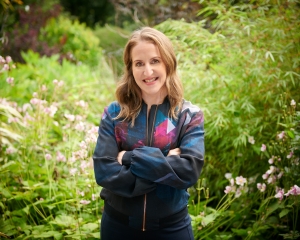 "We're ready to provide world-class events and world-class service," Pappageorge said. "But these companies have got to recognize that they're making incredible profits and got to share the wealth, and if they do, we're going to be hitting on all cylinders, but if they don't, there's going to be some massive strikes over the next 30 to 45 days." 
IMEX Group Responds to Strike Authorization 
When asked to comment on the situation, Carina Bauer, CEO of IMEX Group said she is optimistic the labor situation will be resolved and IMEX Group is communicating closely with host property operator MGM Resorts International.  
"It's important to understand the Culinary Union has not set a strike deadline and that negotiations are ongoing. We're continuing to monitor the situation and will share updates as appropriate," Bauer said.  
More information on whether labor disputes could impact travel plans in Las Vegas can be found on www.vegastravelalert.org