What is Banana Ball? Check Out the New Sport Taking the Internet By Storm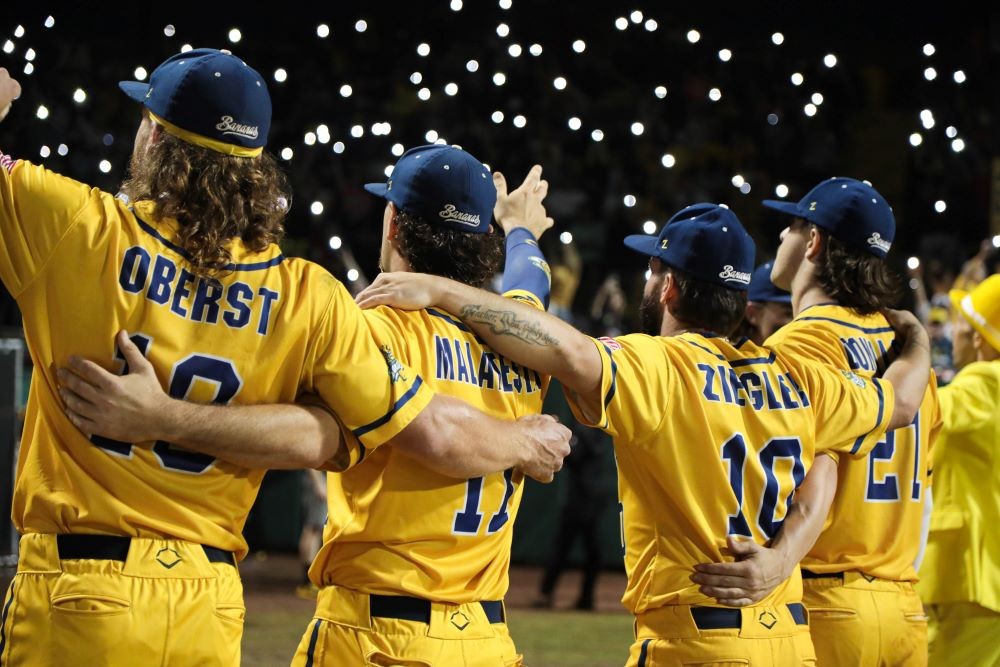 Unless you're living under a rock and without an internet connection to YouTube, you've undoubtedly seen the crazy antics of the Savannah Bananas baseball team, who dance, prance and preen for crowds in Savannah and beyond while they play their signature, fast-paced brand of "Banana Ball."
What is Banana Ball, you ask? This entertainment-forward style of play focuses on fun and speeding up the game by incorporating nine rule changes to keep things moving along.
The main rule is that every inning is worth one point, so the team that gets the most runs in an inning gets a point for that inning with the exception of the last inning, where every run counts.
According to the Savannah Bananas, the nine tenets of Banana Ball are the following: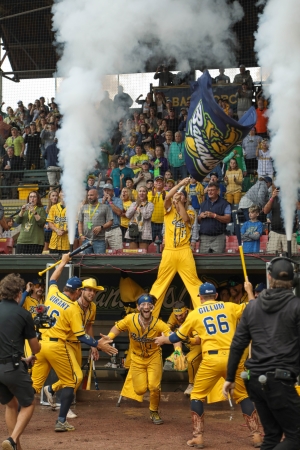 Two-hour time limit: No new inning can be started after 1 hour and 50 minutes. In the last inning of the game, every run counts.
No stepping out: If the hitter steps out of the batter's box, it's a strike.
No bunting: If a batter bunts, they're ejected from the game.
Batters can steal first: On any pitch of an at-bat, the batter can try to steal first base, which can happen on a passed ball, wild pitch or at any time the hitter chooses.
No walks allowed: If a pitcher throws a ball four it becomes a sprint in which the hitter takes off running while every defensive player on the field must touch the ball before it becomes live. The batter can advance to as many bases as they want and the ball does not have to touch the catcher or pitcher.
No mound visits allowed: No mound visits from the coach, catcher or any other player are allowed at any time.
Foul balls are in play: If a fan catches a foul ball, it's an out.
Showdown tiebreaker: If the game is tied at the end of the two-hour time limit, it will go into a Showdown Tiebreaker in which the hitter must score in an series of three rounds that feature various abbreviations of defensive positions.
Aside from the rules changes, game play includes spectacles such as dancing base coaches, umpires and players as well as hitters using flaming bats and group dance routines carrying fun, and often a tad saucy, themes.
While the Bananas are a hot ticket at home—the team has sold out every game at Savannah's Grayson Stadium for six straight years—and on the road, getting a group into the "world-famous baseball circus" is not impossible, even though owner Jesse Cole said he turned down a $1 million group ticket purchase offer last January at twice the price of the tickets' individual $25 face value.
Tickets are available by contacting the Savannah Bananas
Read this next: Savannah Is Making History With Massive Convention Center Expansion and New Hotels