Meetings Today LIVE! Makes a Splash in Punta Cana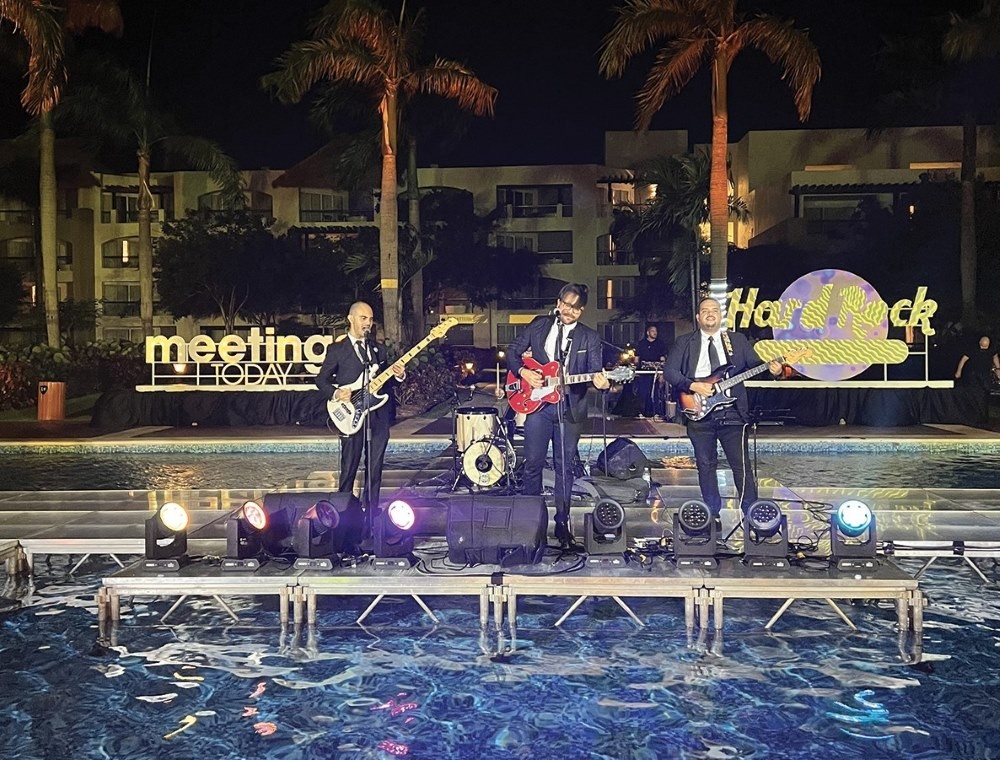 A Beatles cover band performing at the Meetings Today LIVE! Opening Reception at the Hard Rock Hotel & Casino Punta Cana
Meetings Today LIVE! took its Corporate/Incentive event to the sunny beaches of the Dominican Republic's Punta Cana November 12-15, showing off its potential for show-stopping incentive programs and connecting planners with partners in the Caribbean, Mexico and U.S. Host Hard Rock Hotel & Casino Punta Cana shined, serving as home base for one-on-one appointments, a gripping education session with Founder & President of Voices in Advocacy Roger Rickard and beautiful outdoor networking events. Participants even had a chance to experience its relaxing amenities, such as the Rock Spa, Jack Nicklaus-designed golf course and 13 pools, all while forming lasting connections and growing their professional networks in a tropical island paradise.
Hard Rock Hotel & Casino Punta Cana has 1,882 guest rooms and 60,000 square feet of meeting and event space, and is also on pace to unveil a major renovation in December 2024, debuting refreshed rooms, pools, restaurants, bars, kids club and the boulevard area including the main lobby and the groups lobby.
In addition to education, engaging one-on-one sessions, amazing food and mealtime entertainment options, attendees also had the chance to attend site inspections of select hotels in the area, all while forming lasting connections and growing their professional networks in a tropical island paradise. 
Opening Reception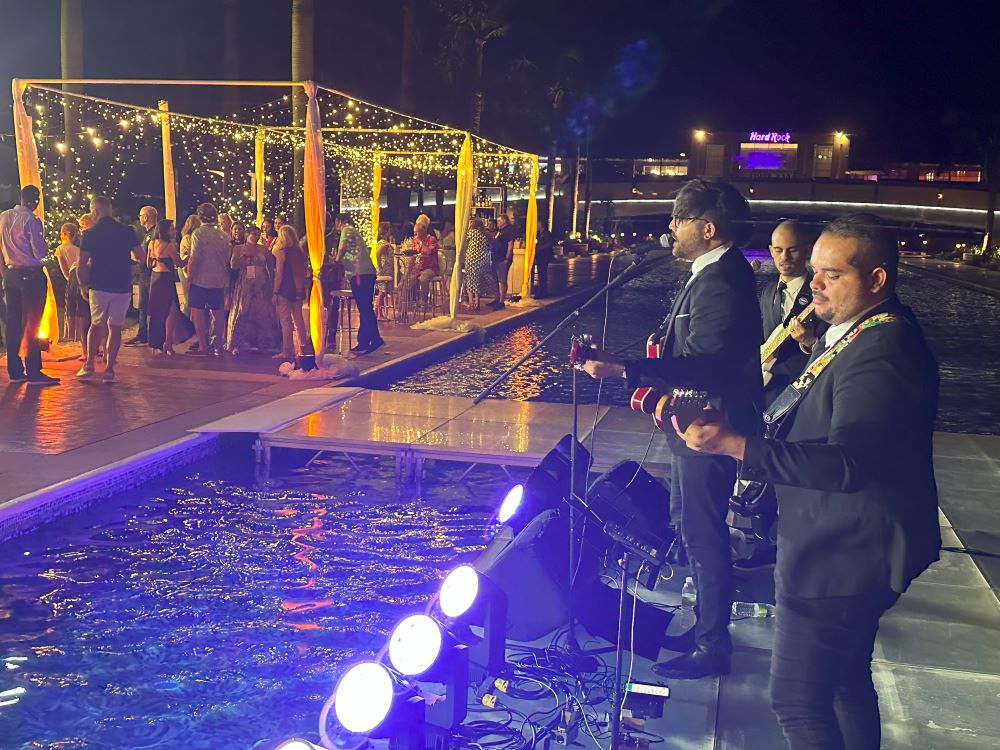 The three-day event kicked off with an opening reception at the Hard Rock Hotel & Casino. Attendees were greeted with a stunning outdoor water canal and enjoyed rocking out to a talented live band performing covers of classic Beatles songs. Attendees were able to network and enjoy the Punta Cana weather while savoring delicious food and beverage options. We could not have asked for a more beautiful setting to kick off our Punta Cana adventure! 
Day One Highlights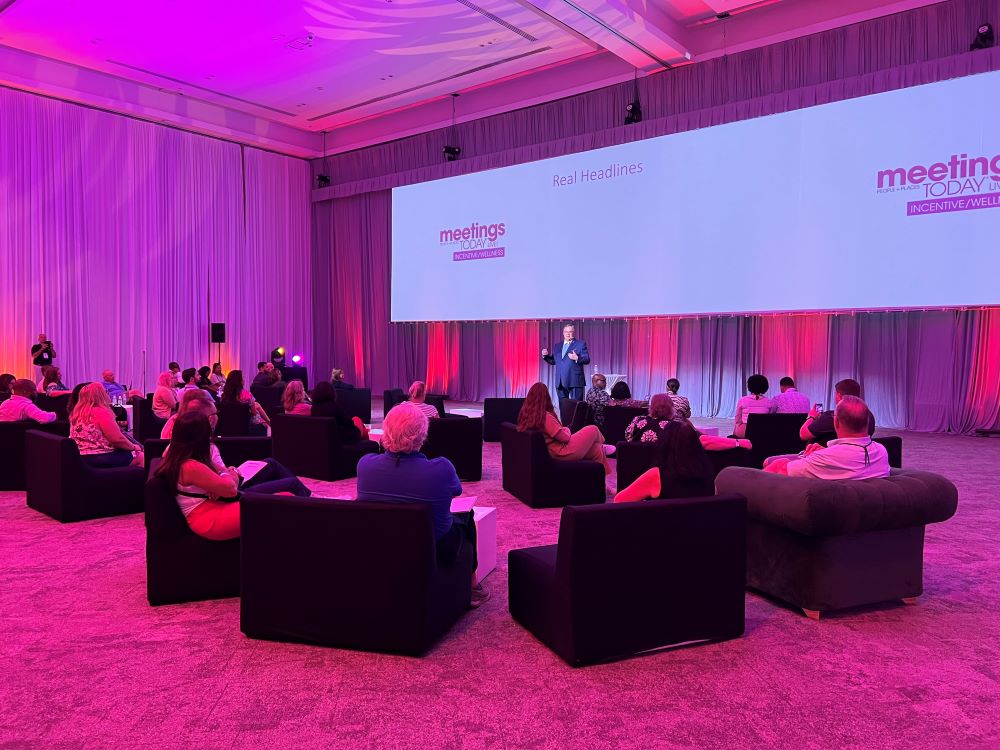 Day one of the event started off with an engaging education session from speaker Roger Rickard, during which participants discussed solutions to some of the most pressing issues facing the meetings industry. Participants then broke out into one-on-one sessions in which suppliers and meeting planners were able to meet and grow their connections. Lunch was held at the incredible Chic Cabaret at TRS Turquesa Hotel, which came with a performance and a site tour of the four Palladium Hotels on property, which in addition to TRS Turquesa Hotel, include: Grand Palladium Punta Cana Resort & Spa, Grand Palladium Palace Resort & Spa and Grand Palladium Bávaro Suites Resort & Spa.
A trip to Live Aqua Beach Resort Punta Cana was also in store. The 347-room resort is an intimate, luxurious all-inclusive option that impressed the group with a delicious dinner in one of its flexible event spaces. 
Day Two Highlights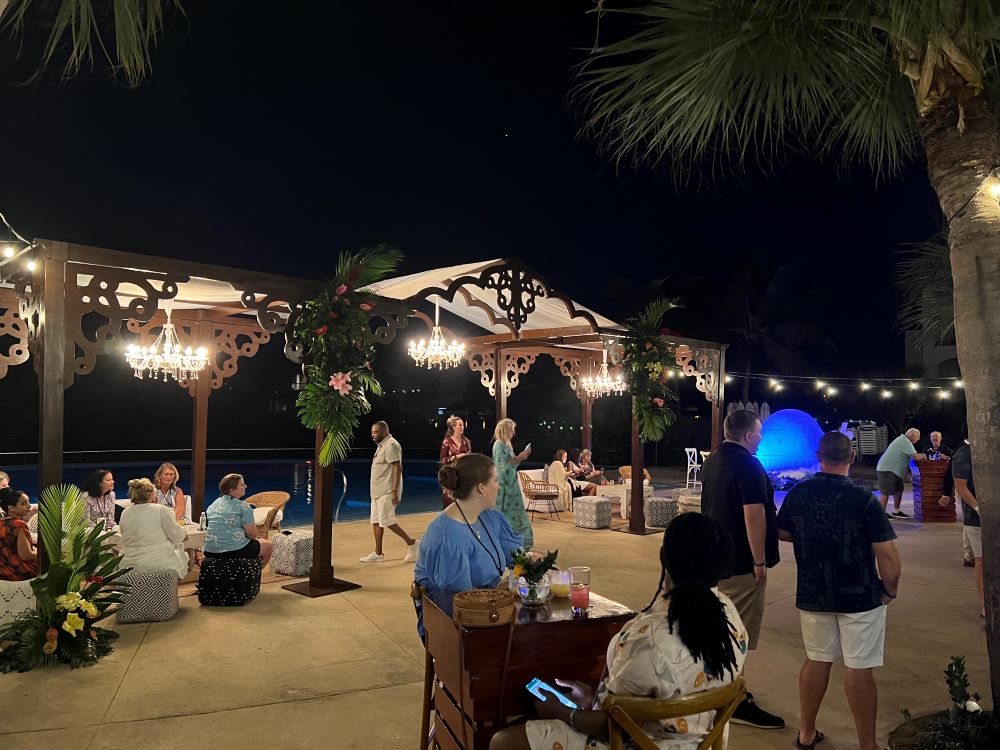 Day two of Meetings Today's Caribbean adventure started off with more one-on-one appointments between suppliers and planners, allowing for more vital connections and networking opportunities for attendees. Then, attendees had the entire afternoon to relax and unwind and enjoy the many amenities of the Hard Rock Hotel. Attendees had the option to choose between a day on the links at Hard Rock Golf Club, a relaxing spa treatment at Rock Spa or a swim at one of the 13 pools.
In the evening, attendees split into groups to experience the many restaurants and eateries at the Hard Rock Hotel & Casino Punta Cana before coming together for a final dinner and closing reception at the Montserrat Manor in the Hard Rock casino. A perfect end to an incredibly memorable event. 
Want to attend a Meetings Today LIVE! event? Don't miss your chance to get in on the action! Click here to apply to our upcoming events happening throughout 2024!
More Photo Highlights From Meetings Today LIVE! Corporate/Incentive In Punta Cana (Click the orange arrows to access slideshow)